Chinese doctors jailed for illegally harvesting organs from accident victims
Recently, several reports came out as six Chinese individuals were arrested for illegally harvesting organs from an accident victim. Three out of these six people are doctors who work as organ procurement officers at their respective hospitals.
The history of organ transplantation started in China in the 1960s. (Photo: Shutterstock)
The history of organ transplantation started in China in the 1960s, and since then, the country has recorded thousands of kidney and liver transplants a year. However, there are growing concerns about the involuntary harvesting of organs and ethical standards, especially among executed criminals.
The act of illegal organ harvesting
Six people have been jailed in China after tracking down the families of accident victims and tricking them into donating their loved ones' organs — so they could make big bucks on the black market, according to South China Morning Post. The group, which included four doctors who worked in organ procurement in hospitals, harvested livers, and kidneys from 11 recently-deceased patients at a hospital in Anhui province between 2017 and 2018.
The black market opportunists would often seek out the families of car crash victims or patients with severe brain damage because their bodies would be healthy otherwise. The former head of intensive care at Huaiyuan County People's Hospital, Yang Suxun, would then persuade a patient's family to sign bogus donation consent forms — and the organs would be illegally harvested in the middle of the night in a van disguised as an ambulance, according to the BBC. The organs were later sold to other members of the illicit trafficking ring, which included both individuals and hospitals battling organ shortages.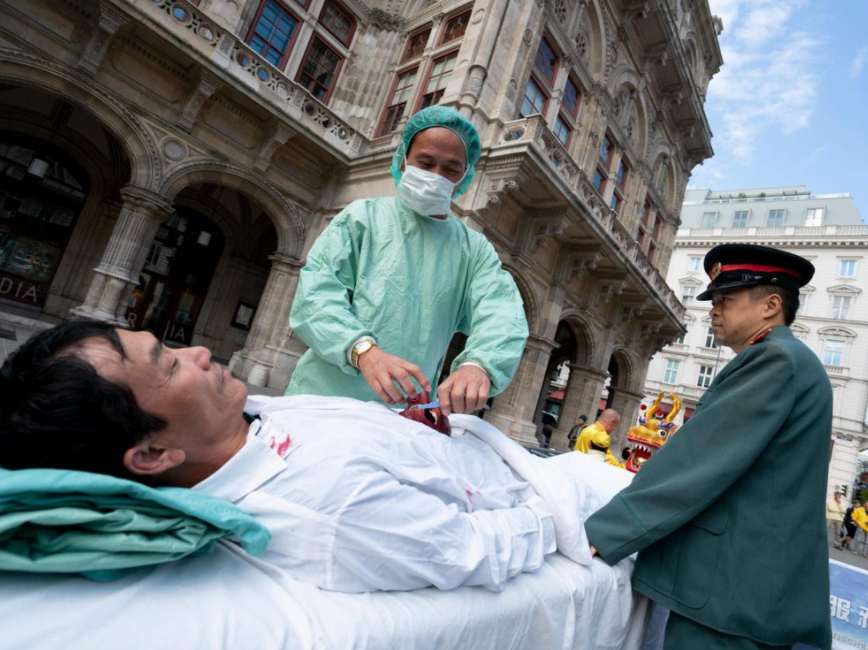 Demonstrators protest against organ harvesting in Vienna. (Photo: AFP)
Deliberately destroying corpses
The ring was eventually busted by the police in 2018, after Mr. Xianglin, who leaked the court documents, was left in a coma after a car accident that killed his mother Li and later filed a complaint. Mr. Xianglin's father and sister were tricked into signing a fake consent form. Another family member received 200,000 yuan (£23,000) as payment, according to Independent.
Xianglin later discovered there were also no records of his mother's organs ever being held with local authorities or the China Organ Donation Administrative Centre in Beijing, the outlet said. When he approached Suxun about the discrepancies, the doctor quickly offered him a large amount of hush money, Xianglin told local news outlet Dazhongwang. The six Chinese men were sentenced last July for committing the crime of "deliberately destroying corpses".
The six men in the organ trafficking ring were sentenced to between 10 and 28 months in July, The Sun reported, but the case has only just come to light after Xianglin spoke to local media.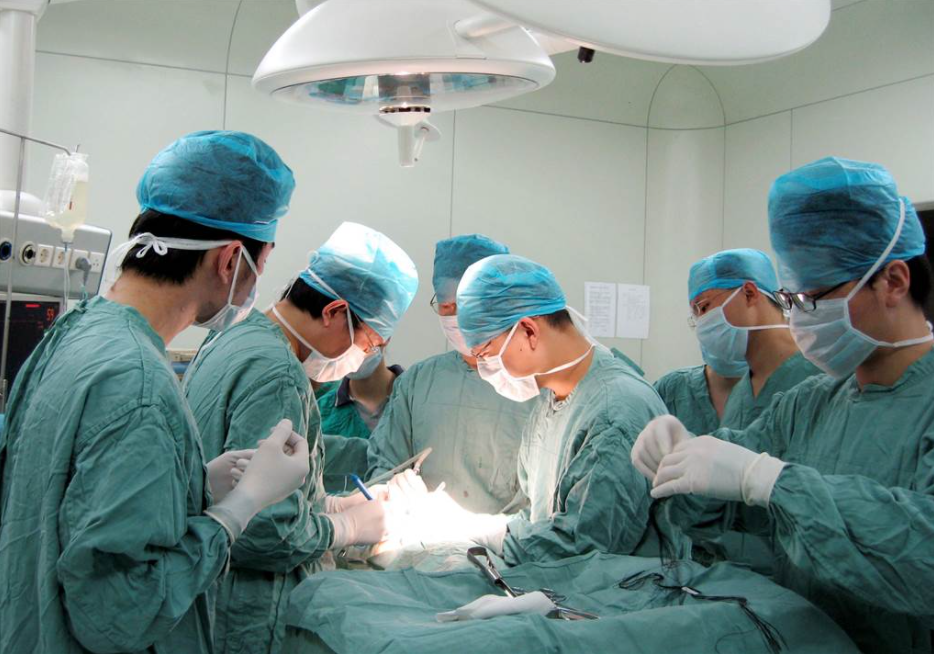 There are growing concerns about the involuntary harvesting of organs and ethical standards, especially among executed criminals. (Photo: NBC)
China established a voluntary donation system in 2015 as part of a series of measures to address charges that it was permitting organ trafficking, as well as harvesting organs from executed prisoners. The process is now overseen by the China Organ Donation Administrative Centre, which is affiliated with the Red Cross Society.
A BBC report accused China of harvesting organs from prisoners for many years to help keep the demand, which was only stopped in 2015 but authorities at that time said that it would become harder to keep up with the demand because donor rates in the country are still lower in other countries with -4.4 donations compared to Spain who has 49 million donations. BBC has reported in 2015 the black market trade in organs where sales of organs are arranged online.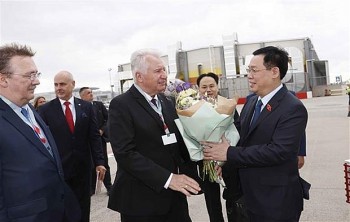 National
Chairman of the Vietnamese National Assembly (NA) Vuong Dinh Hue's official visit to Hungary from June 26-28 will surely open up many cooperation opportunities for the two countries and their parliaments, Hungarian Ambassador to Vietnam Ory Csaba has affirmed.