Chinese fans acknowledged 'Chinese football is inferior to Vietnam'
After the Chinese U19 team lost 1-4 against South Korea U19 and did not win tickets to the U19 Asian Cup 2020 finals, Chinese fans for the first time admitted that Chinese football is inferior to Vietnam.
On the Sina Sports forum for Chinese football fans, there were many comments on the failure of the Chinese U19 team. In which many fans have used the success of Vietnamese football as an example to satirize the home team players.
An Son People wrote: "China lost to South Korea, and Vietnam drew against Japan. Just that is enough to see Chinese football is inferior to Vietnam. Our youth training is really not as good as Vietnam ".
Yidongpinglun1683 angrily said "The Chinese players don't have a bit of professionalism at all. The skills, tactics and fighting spirit, all they don't have."
Three Guangxi Guigang said "I feel it usual because that China lost the game has become so familiar. Even Vietnam and Thailand can win us, so what else can I expect?"
In addition to expressing anger, many Chinese fans are also hopeless about the future of home football. Fang Jiajia fans in Beijing commented "If it keeps to be unchanged, then even in 100 years, Chinese football will not be comparable with Japan and Korea."
Fenjinhao wrote "I think Chinese football will only get worse and worse and worse due to the wrong direction in developing professional football. Technical, tactical and the spirit is all bad. No wonder Vietnam and Thailand don't even want friendly game with us. "
VNF ( TTO )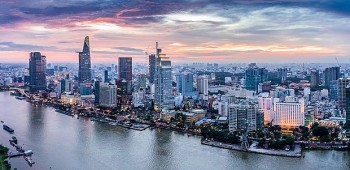 Economy
Japanese investors have been interested in the property market in Vietnam.