Chloroquine is highly toxic and very dangerous: Vietnamese expert
The Director of Poison Control Center, Bach Mai Hospital, Dr. Nguyen Trung Nguyen confirmed the first case of Chloroquine poisoning - a malaria drug that people use to prevent COVID-19.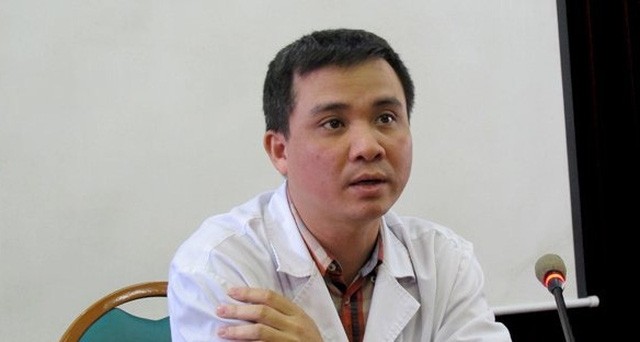 Director of Poison Control Center, Bach Mai Hospital, PhD, Doctor Nguyen Trung Nguyen.
Recently, the Poison Control Center has treated a poisoned patient after he took 10 chloroquin tablets to prevent COVID-19 disease according to Internet rumors.
According to his family members, at around 12pm on 7/3, V.V.T (43-year-old male from Dan Phuong, Hanoi) took 10 Chloroquine 250mg pills to prevent COVID-19. After drinking for about 30 minutes, Mr. T's face turned red, and he experienced hot feeling, increased fatigue, trembling limbs, and blurred vision. He was taken to Dan Phuong District Hospital to wash the stomach using activated carbon, then he was transferred to the Poison Control Center, Bach Mai Hospital.
Dr. Nguyen Trung Nguyen confirmed that this is the first case of malaria drug poisoning taken to prevent COVID-19. Fortunately, the patient was detected early and treated promptly, so he was discharged from the hospital without consequence.
The drug has high toxicity; it should not be arbitrarily used
According to Dr. Nguyen, Chloroquine is a prescription drug, used for patients with malaria, lupus erythematosus, rheumatoid arthritis...This is a highly toxic drug, the boundary between the treatment dose is very close to the poisoning dose. If used uncontrollably, without expertise, even by non-specialized doctors, it can easily lead to poisoning.
"Chloroquine poisoning is very dangerous, patients could have blurred vision, blindness, tinnitus, deafness, convulsions, coma, arrhythmia, hypotension and rapid death. When real poisoning is experienced, if the health care facility does not guarantee good resuscitation, it will be difficult to save the patient's life", said the director of the Poison Control Center.
Dr. Nguyen also added that according to the regulations of the Ministry of Health, a prescription drug means that only when the doctor examines and prescribes that medicine, the patient can go to the pharmacy to buy it. A doctor's prescription is required before the pharmacy can sell it. With prescription drugs, people cannot buy by themselves or pharmacies cannot sell without prescription.
The drugstore is only allowed to sell drugs prescribed by doctors and can sell some prescription drugs without prescription. In fact, this has been a very big problem for a long time that we have not yet solved. In developed countries this is done very strictly.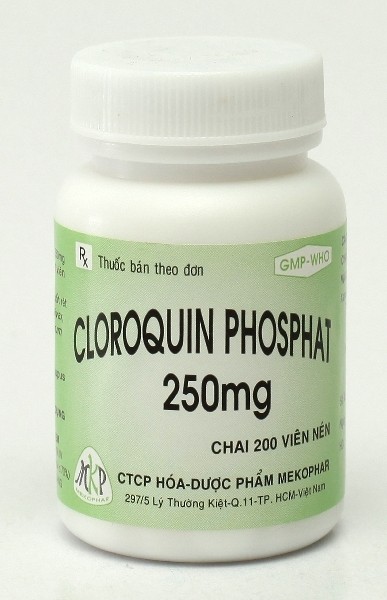 Arbitrary use of Chloroquine can lead to negative health consequences.
Doctors warn that the arbitrary use of drugs subject to prescription has led to neither the right disease is treated nor the right medicine is provided, nor the specific condition of each patient is considered. One of the most obvious consequences of arbitrary use of antibiotics is that bacteria, viruses, and parasites are not killed but that the drug is identified. Then the bacteria, viruses and parasites become resistant to that drug. As a result, the disease is not cured, and when people go to hospital, the doctor runs out of medicine to cure.
Poison expert, Dr. Nguyen Trung Nguyen warns people not to buy and use drugs as rumored to prevent COVID-19. In the current situation, people should follow the instructions of the health authorities and the country's management system for timely guidance and support. Domestic health professionals are constantly monitoring and understanding the latest research and results in the world on this issue. People should be assured that the Ministry of Health and the whole health sector are always updating the situation and ensuring the best diagnosis and treatment for COVID-19.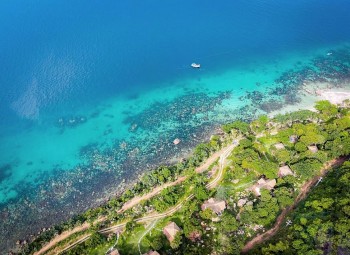 Travel
Vietnamese Ministry of Culture, Sports, and Tourism has issued a plan to stimulate travel demand, restore the tourism industry, and resume travel activities in late 2021 and early 2022.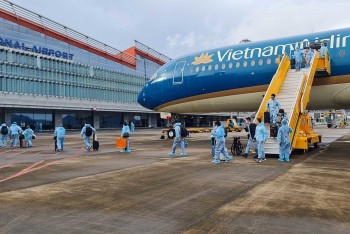 National
Vietnam News Today (September 27): HCM City expects a special mechanism for new normal; UNICEF speaks highly of Vietnam's priority to Covid-19 orphans; Vietnam considers mutual recognition of vaccine passport with select countries; Central Vietnam province prepares to welcome foreign tourists starting November.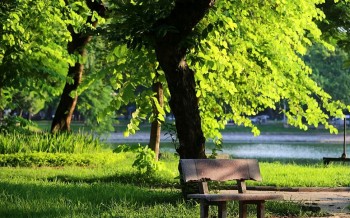 Travel
As Hanoi enters autumn, the atmosphere turns cool and relaxing. Hanoi's streets become more poetic with the clear blue sky and golden sun rays leaking through the leaves.