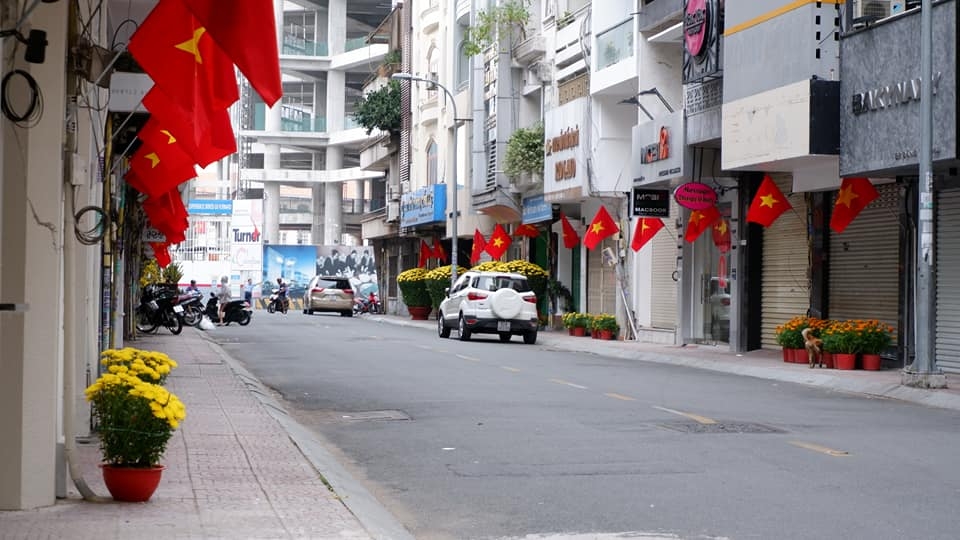 Tet holiday will be unusually warm this year.
After enjoying a period of warm weather over 2021 Lunar New Year holiday (Tet) – the biggest traditional festival of Vietnamese people, the northern region is set to experience a new cold spell accompanied by drizzle from February 16, reported VOV citing the National Centre for Hydro-meteorological Forecasting.
Accordingly, the cold front is set to directly impact both northern mountainous localities and north-central provinces.
In line with this forecast, temperatures are poised to quickly drop by up to eight degrees Celsius to a low of 12 degrees Celsius, with some mountainous localities even enduring a drop to below nine degrees Celsius.
Furthermore, the cold spell will be accompanied by drizzle at night throughout the north-central region, with temperatures falling to 15 degrees Celsius.
The cold snap is anticipated to last until February 19, or the eighth day of the first lunar month.
On the Lunar New Year's Eve and Tet 2020, northern localities including Hanoi were lashed by thunderstorms and hail and more than 1,500 houses had their roofs blown away by strong winds.
U.S. website AccuWeather forecast temperatures of 16-22 degrees Celsius in Hanoi on the first three days of the new lunar year.
The Year of the Buffalo begins on February 12.
This year's Tet holiday started from February 10 and will end on February 16, or the fifth day of the first lunar month of the Year of the Ox./.
An unusual Tet of the border guards

For border officers and soldiers, further afield Tet, standing firm to protect the border is their mission of routines any spring coming. But this Tan ...
Hannah Nguyen