Peach blossoms, flower of Vietnamese Lunar New Year
In the north of Vietnam, peach blossom (hoa dao) is still the first image that comes to people's mind when talking about the color of Lunar New Year (Tet) and Spring, besides marumi kumquat (quat).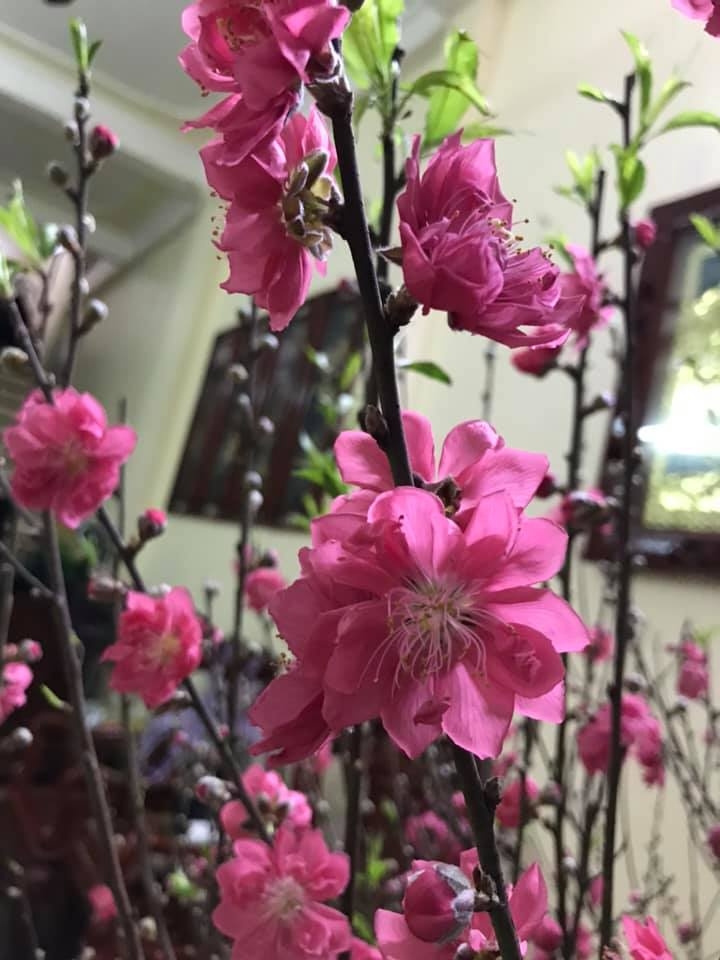 Despite the increasingly abundant choice of ornament trees and flowers for Tet decoration, in the north of Vietnam, peach blossom is still the first image that comes to people's mind when talking about the color of Lunar New Year and Spring, besides marumi kumquat. Source: Internet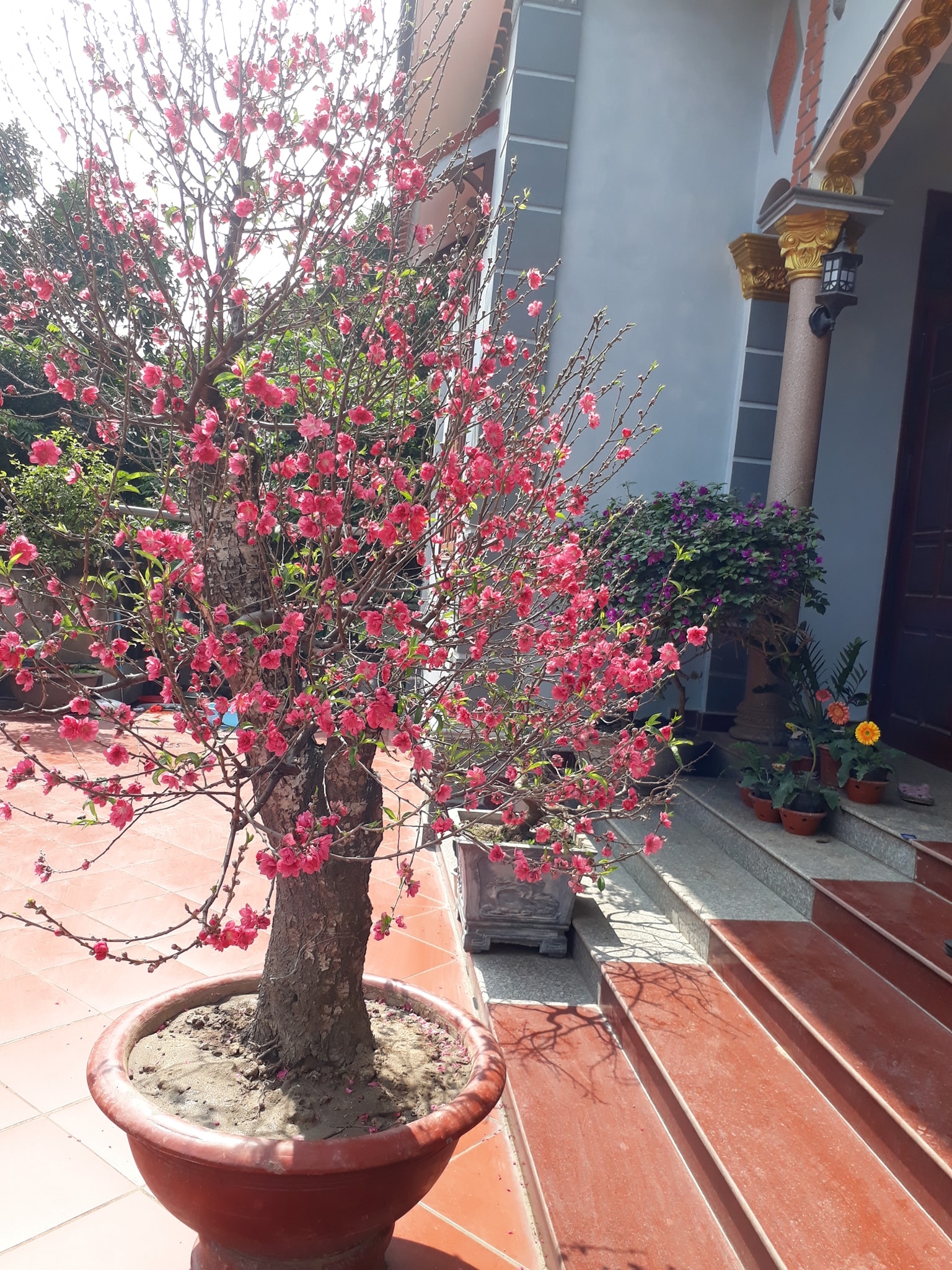 Peach blossoms owe their popularity to reasons that vary according to inpidual age and taste. Most people like them because of the beauty of their slender petal, while some see a symbol of prosperity and good fortune in the vividness of their colors.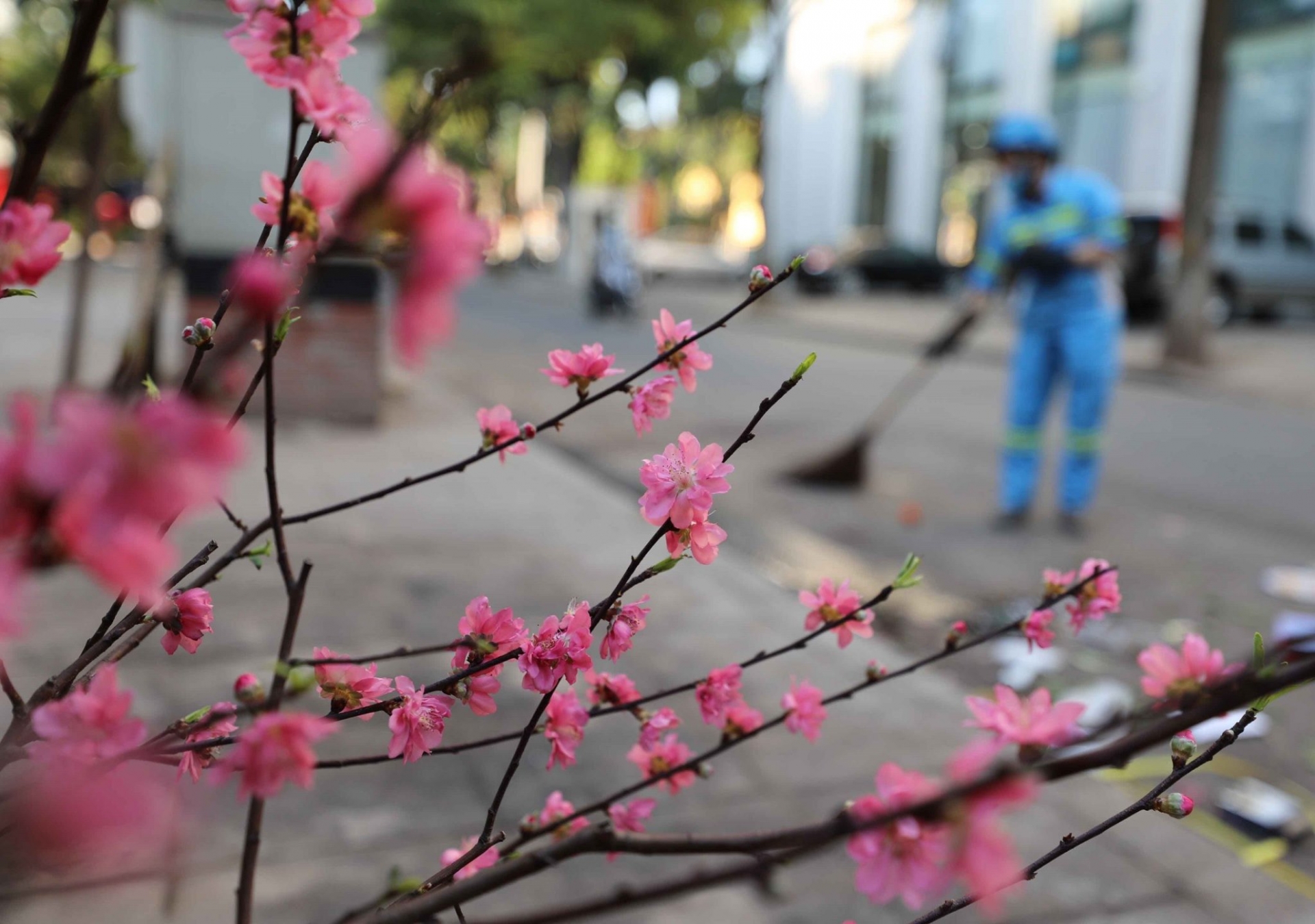 The pink colour of peach flowers shows the love and joy spread among people in this unique period of the year. Peach flower has two kinds: light peach with light pink colour and Nhat Tan – Ha Noi's specialty peach with dark pink colour.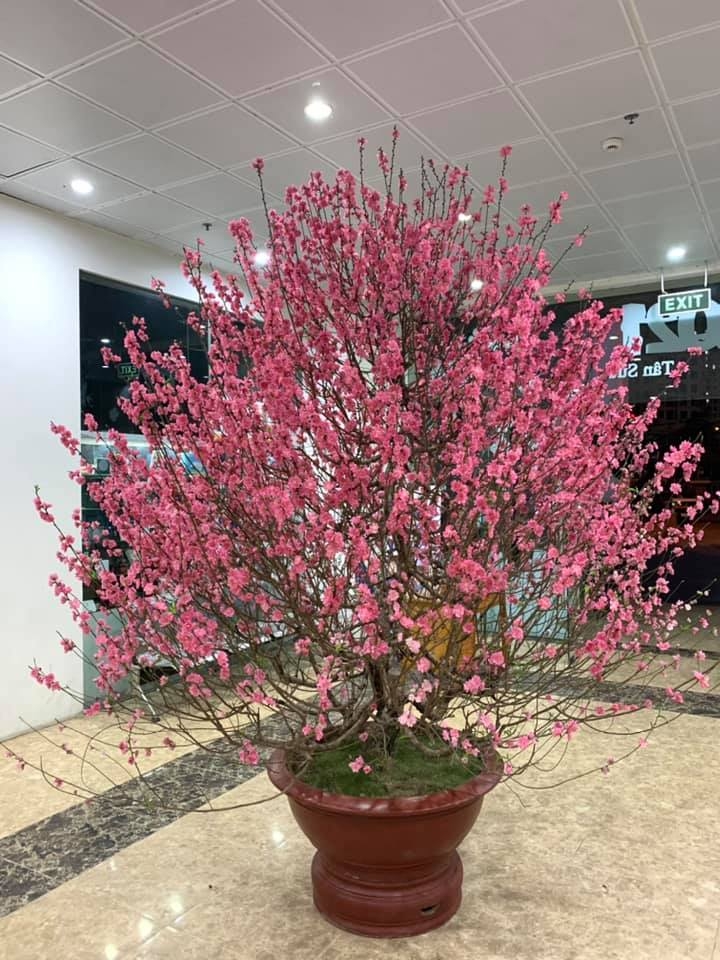 Petals are single or double according to the variety, and their colors range from a delicate pink to carmine red. Connoisseurs like double petals and tender rosy tones, but popular preference goes to more vivid tints.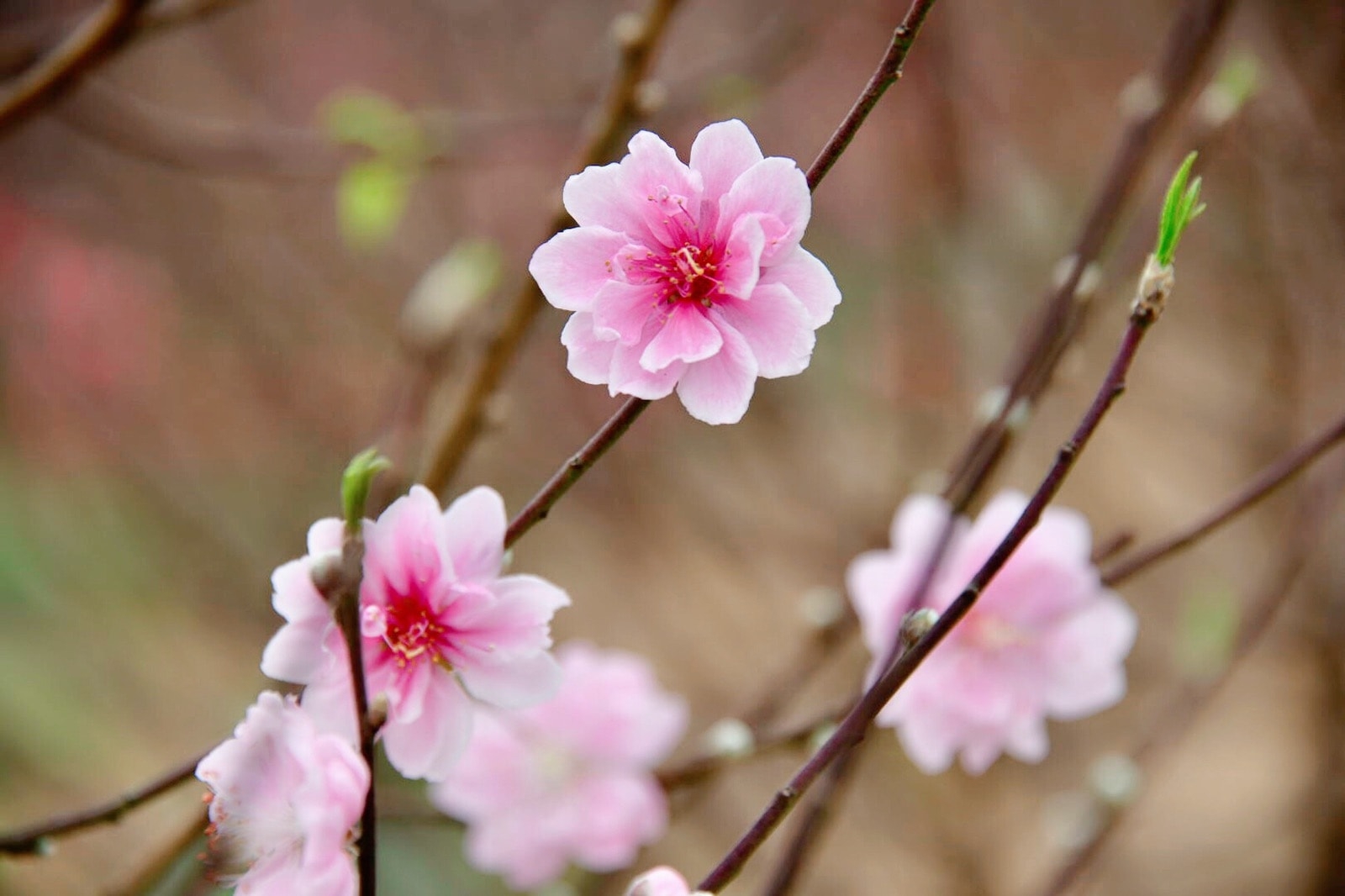 Peach blossoms are also a pride of the Northwest mountainous region of Vietnam. When cold and icy winds of winter are passing through and the warm spring sunshine is coming, peach blossoms begin blooming throughout the hillsides.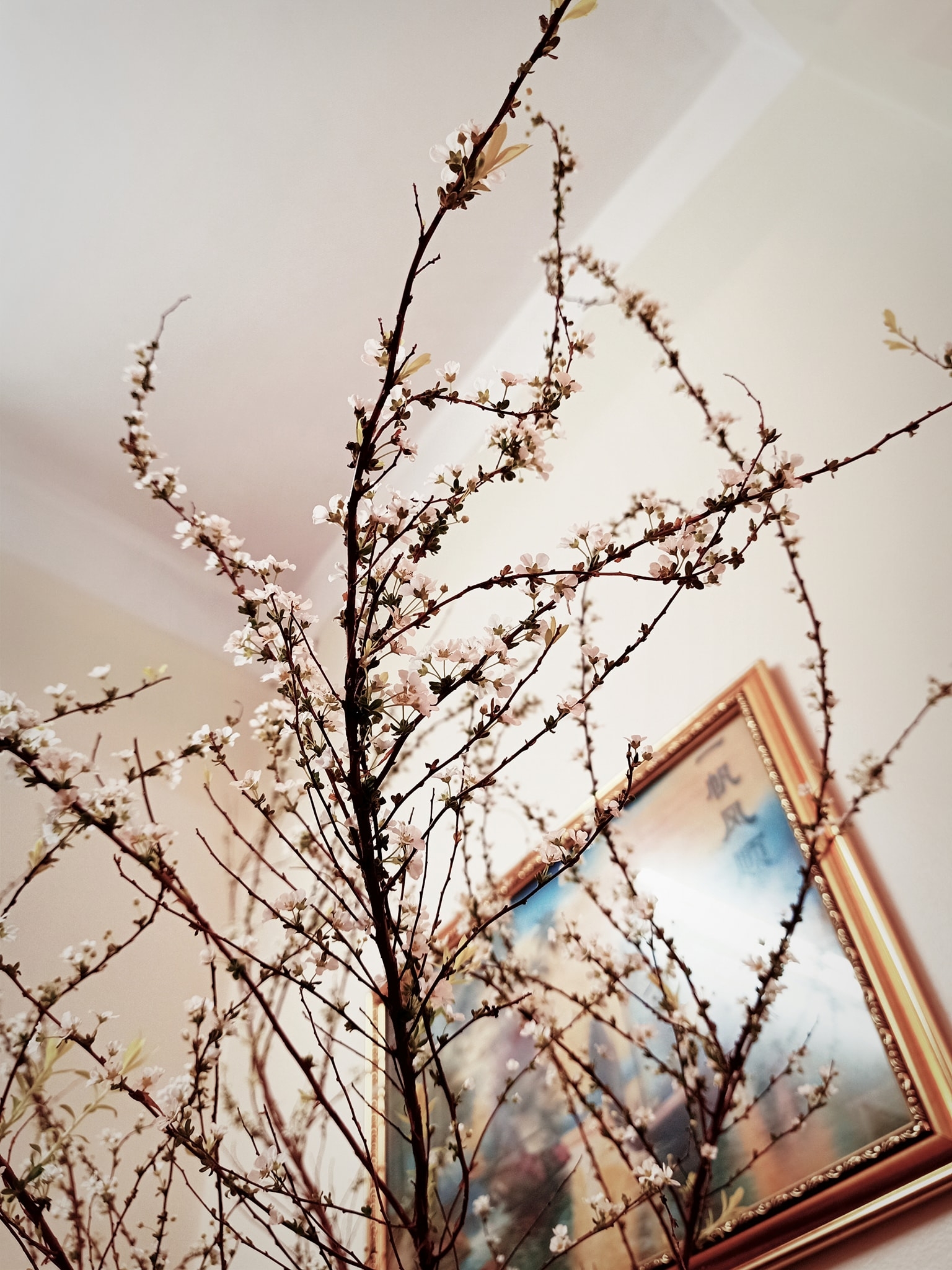 Peach blossom has long played an important part in the cultural life of Vietnamese people, since the pink color are believed to bring about a new source of vibrant energy to the family, including glory, love, joy and happiness for the upcoming year.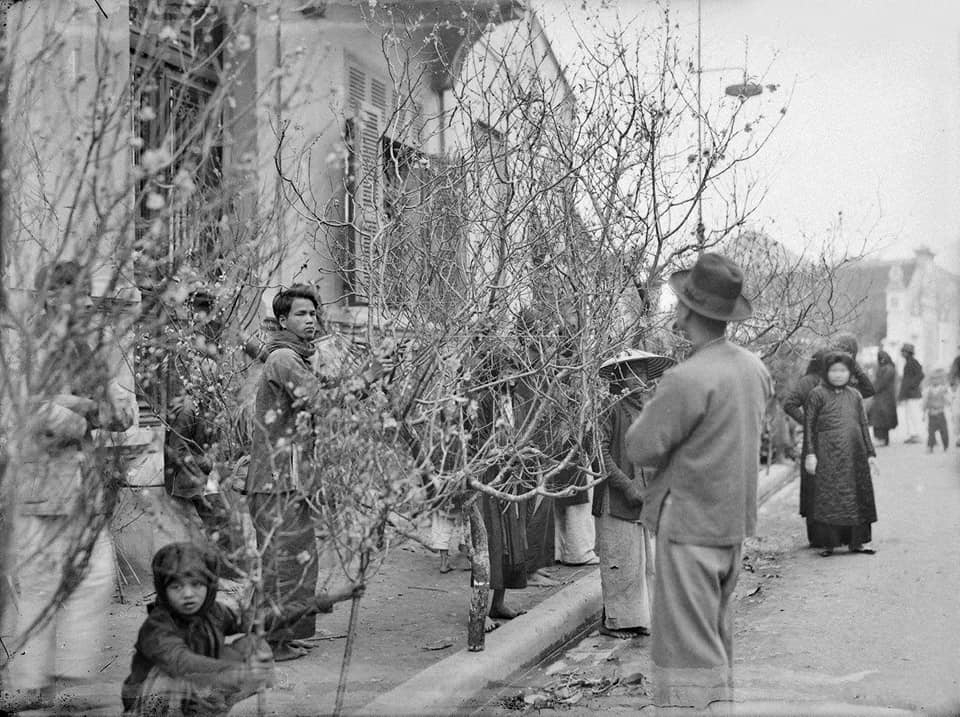 The rare photos of Hanoi's Tet in 1920.
According to Vietnamese legend, once upon a time, in the East of the Soc Son Mountain (nowadays part of Hanoi), existed a gigantic peach tree. The tree was so huge that its shadow extended through out a large area of land. Up on the tree, lived two powerful deities, Tra and Uat Luy. They protected the people of the land in the surrounding areas from the devils.
The devils were so afraid of these two deities that even the sight of the peach tree haunted them. However, at the end of every lunar year, these two deities had to fly back to heaven for an annual meeting with the Jade Emperor. During this time, the devils took advantage of this opportunity to harass the innocent inhabitants.
To fight the battle against these devils, people came up with the ideas of displaying a branch of the peach tree in the house to scare them away. Since then, it has become a custom of the North Vietnamese to have a branch of a peach tree during Tet season to protect themselves from the Satan soldiers. Those who do not have peach tree can pain the figures of the two deities, Tra and Uat Luy, on red paper, and display them in front of the house.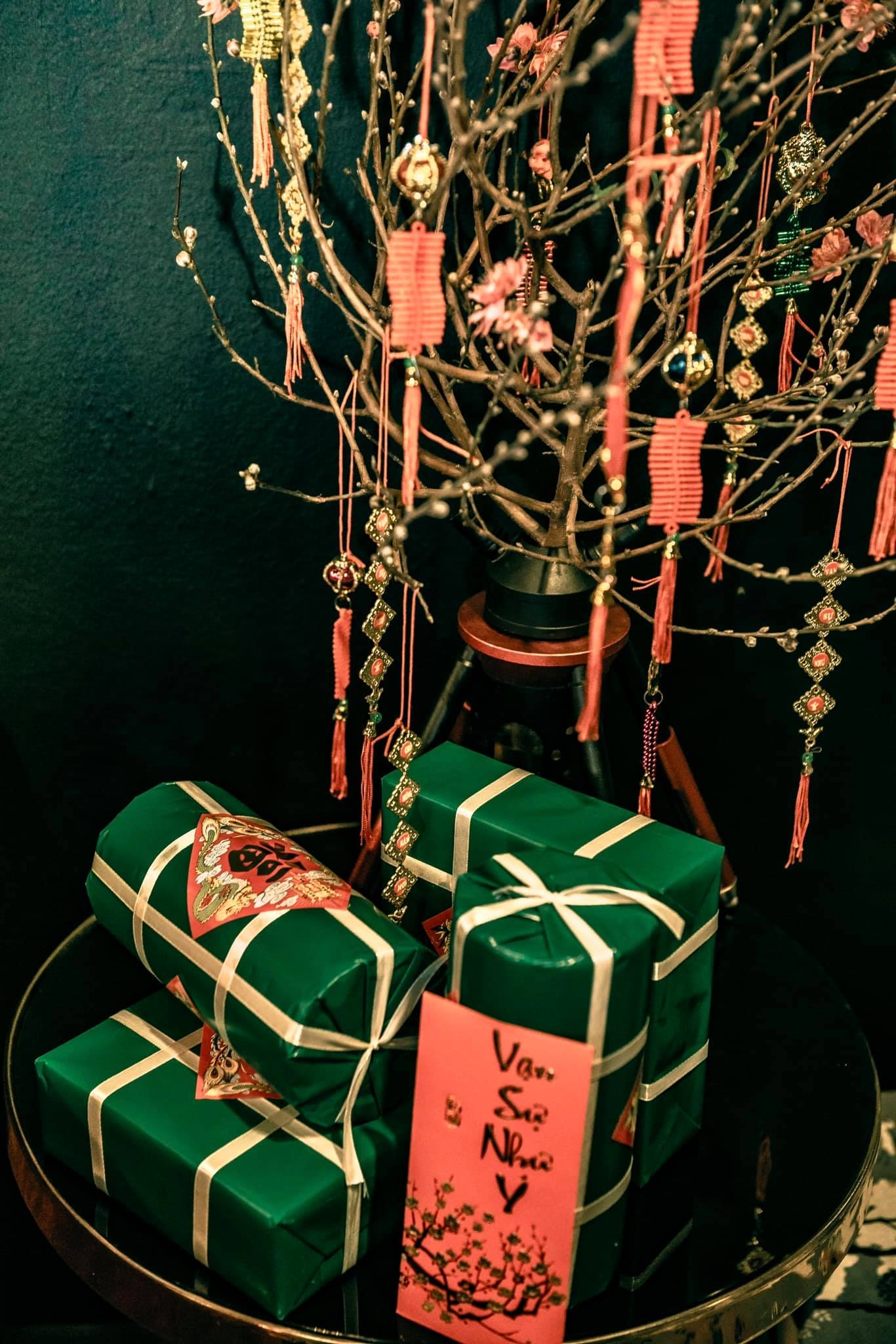 If you have chance to be a guest in a Hanoian's family during Tet, you'll notice that the host tries his best to make a point of procuring, at least, a small branch of peach flowers to decorate the house.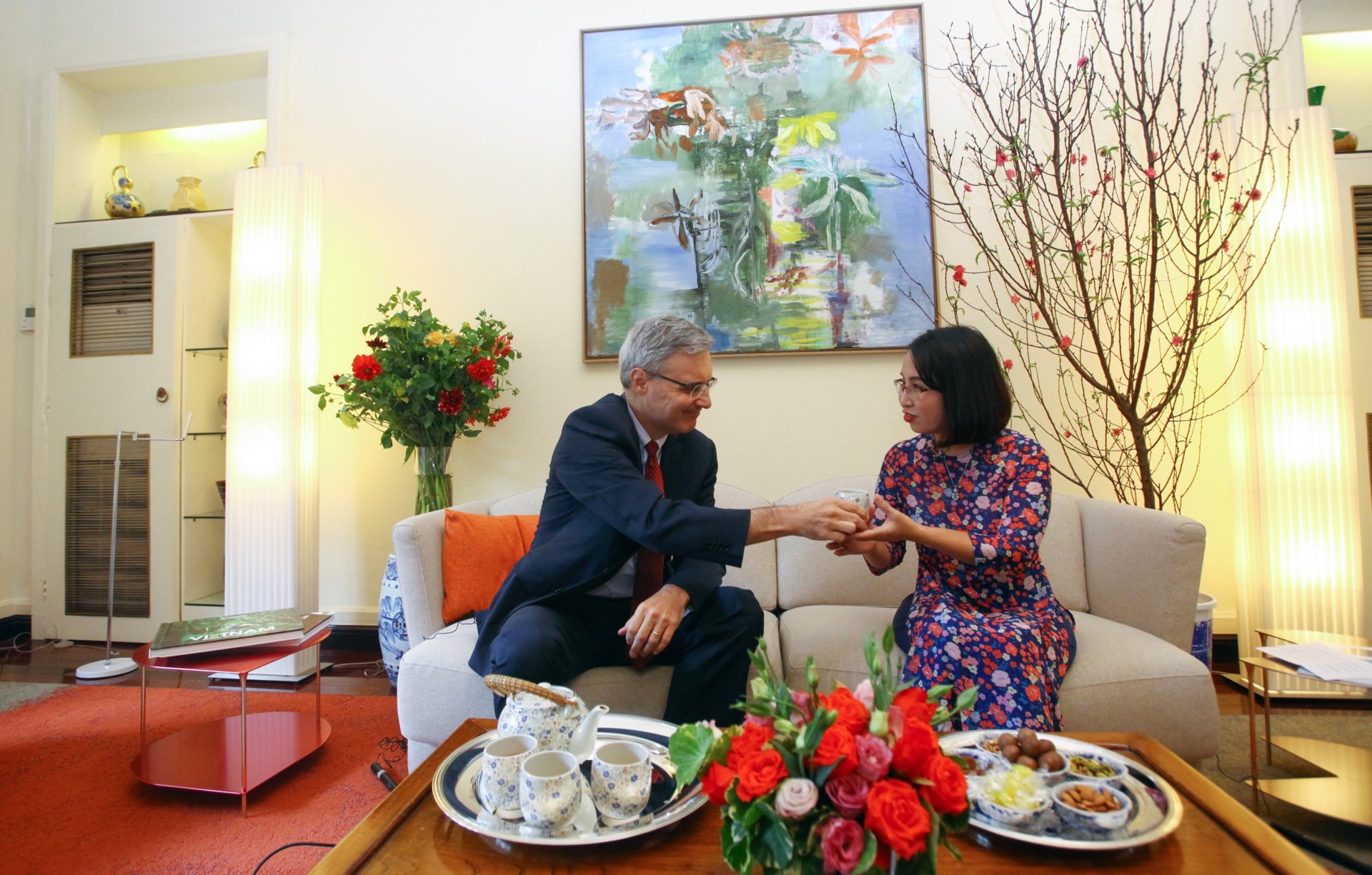 Peach blossom is an integral part of spring in Northern Vietnam. Its cheerful color brings warmness to every home, welcoming a year full of joys.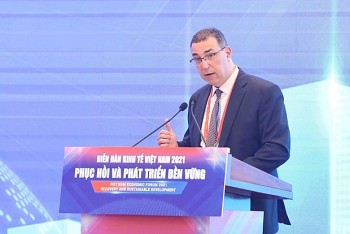 National
Vietnam News Today (December 6): Vietnam records 14,312 new Covid cases; Vietnam-Lao special relations continue to be nurtured; Vietnam's economy showing signs of recovery; Hanoi changes face-to-face learning plan at last minute.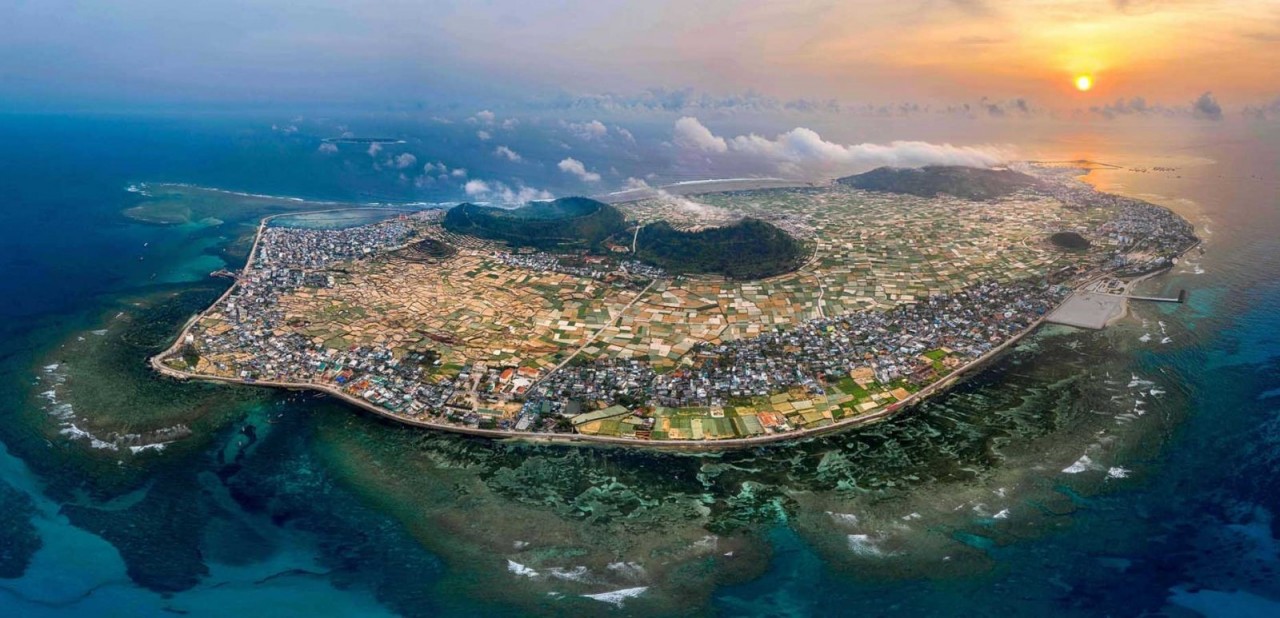 Viet's Home
Dozen of beautiful photos from the "Homeland View from the Sea" national photo contest will be featured in a 2022 calendar.
December 04, 2021 | 12:35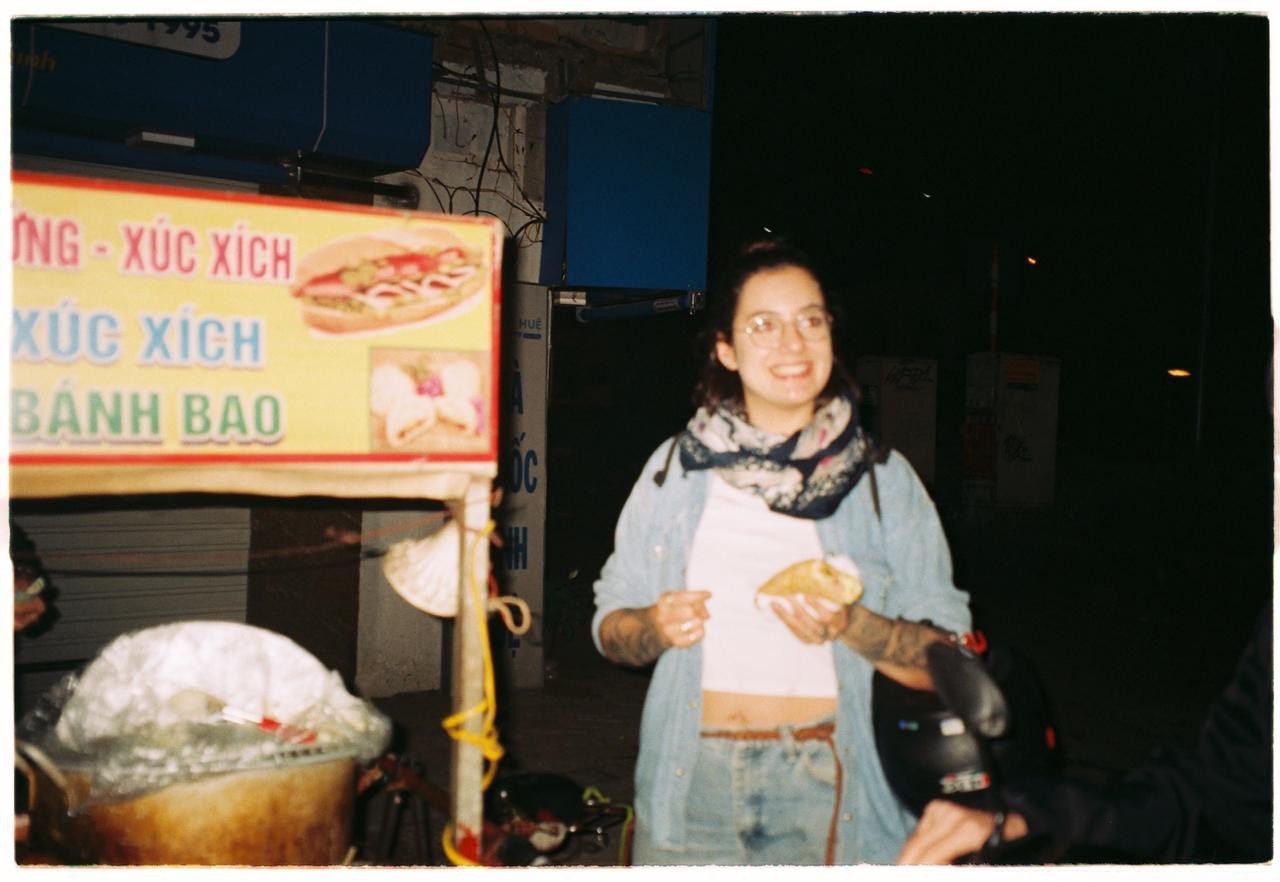 Expats in Vietnam
Charlotte left her homeland Switzerland in 2019 to start a new life in Vietnam, the place she calls the second home.
December 04, 2021 | 08:49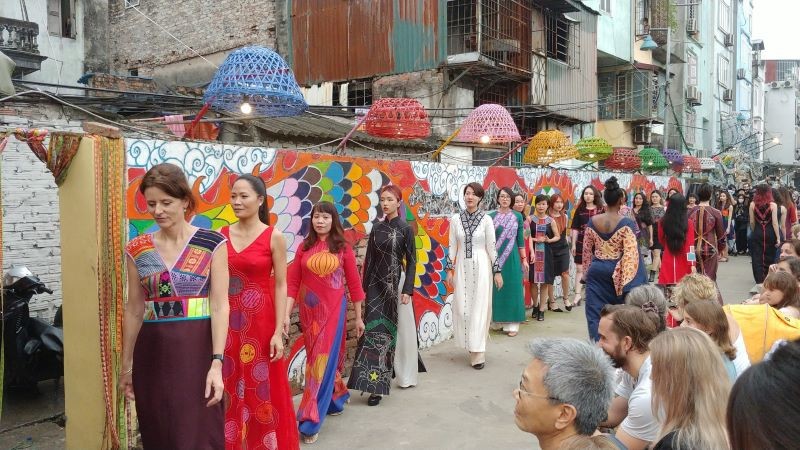 Expats in Vietnam
The Chula Road represents the art lovers' gratitude to Diego Chula - the Spanish artist who has made many contributions to Vietnamese creative urban culture for the past 20 years.
December 04, 2021 | 08:42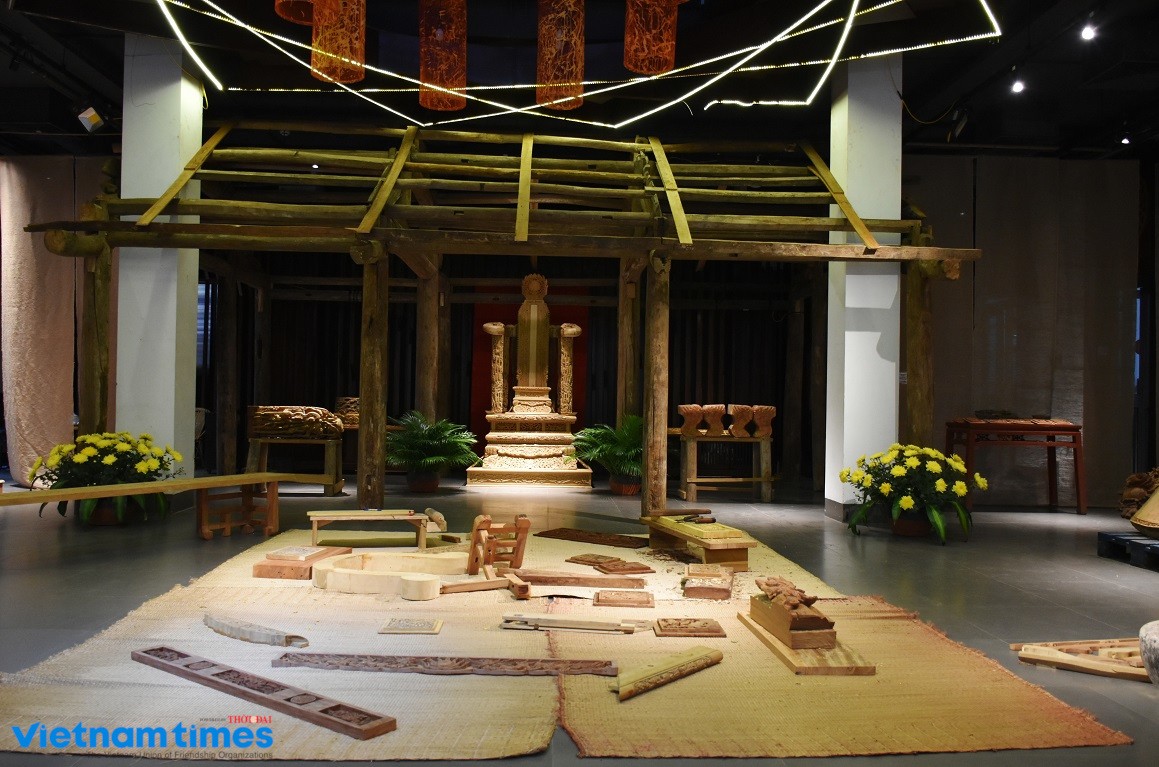 Viet's Home
Established in 2015, Hanoi Old Quarter Cultural Exchange Center has been a gathering spot for those who love to learn about Vietnamese traditional culture and architecture.
December 03, 2021 | 23:33