Concerns over African Swine Fever outbreaks in Quang Tri
African swine fever outbreaks discovered in Quang Tri's Huong Hoa District after a herd of pigs at a farm in Lao Bao Town has tested positive for African swine fever.
Le Ba Hung, chairman of Lao Bao Town, said on April 23 that the competent forces had culled 54 infected pigs, Lao Dong Online reported.
These culled pigs belonged to Tran Binh Khai's farm, which is some 600 meters from a residential area and one kilometer from the Vietnam-Laos borderline.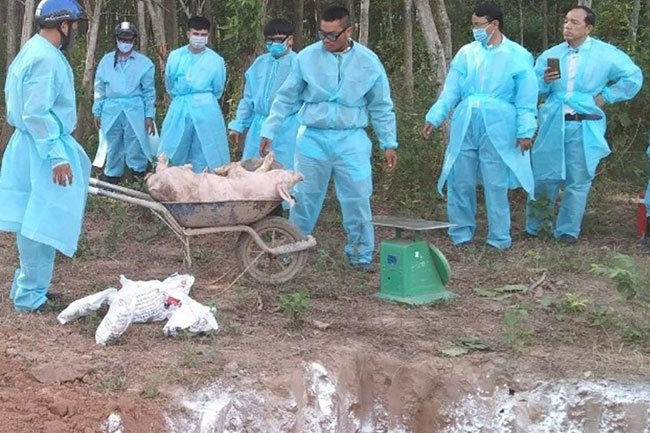 Competent forces cull pigs infected with African swine fever in Quang Tri Province – PHOTO: LDO
In mid-April, when some symptoms of the pigs were discovered, veterinary workers took the samples for testing and the results came back positive for the disease.
As such, the Lao Bao Town government quickly worked with veterinary officers and other relevant departments to cull the herd of pigs.
Hung said that African swine fever outbreaks re-emerged in the locality after two years. To minimize the damage and losses to farmers, the local authorities have asked farming households to adopt drastic anti-African swine fever measures.
On April 20, Huong Hoa District discovered some cows and buffaloes infected with lumpy skin disease.
Vietnam to become first country to produce vaccine for ASF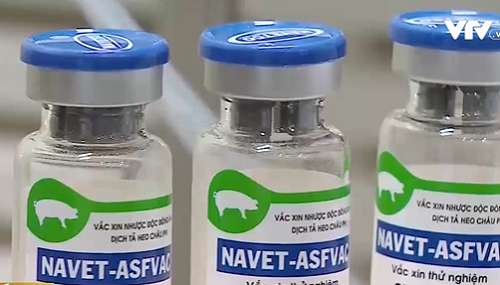 Photo: Vietnam Investment Revuew
Vietnam completed the study and pilot programme of its vaccine for African Swine Fever (ASF) and is expected to start commercial production from the second quarter of this year.
Once the products are officially launched, Vietnam will become the first country in the world manufacturing a vaccine for ASF, according to Vietnam Investment Review.
Navetco National Veterinary JSC (Navetco) under the Ministry of Agriculture and Rural Development finished the pilot programme on 72 pigs in normal condition with a 100 per cent success ratio. The pilot was also applied to crossbred pigs. According to Navetco, the vaccine takes 14 days to show results..
Phung Duc Tien, Deputy Minister of Agriculture and Rural Development said, "The vaccine is sure to be effective because no pigs tested positive for the ASF epidemic after being injected."
The vaccine was developed basing on the gene I177L from the US. The US studied this virus for 10 years. In February last year, Vietnam requested the United States to transfer genetically altered samples of the ASF virus it has developed to facilitate vaccine production. Vietnam plans to manufacture four batches of the vaccine with 10,000 doses each.
Vietnam National University of Agriculture started researching a vaccine last March. Thus far, it has developed four vaccines, one of which has shown encouraging results in 13 of the 14 pigs tested.
The Vietnam Academy of Agriculture Sciences' research teams has also created a new vaccine piloted at three pig farms in the northern provinces of Hung Yen, Ha Nam, and Thai Binh. Of the total vaccinated animals, 16 out of 18 sows and all 15 pigs for meat were in healthy condition after two months, with some of the sows giving birth to healthy piglets.
What is African Swine Fever (ASF)?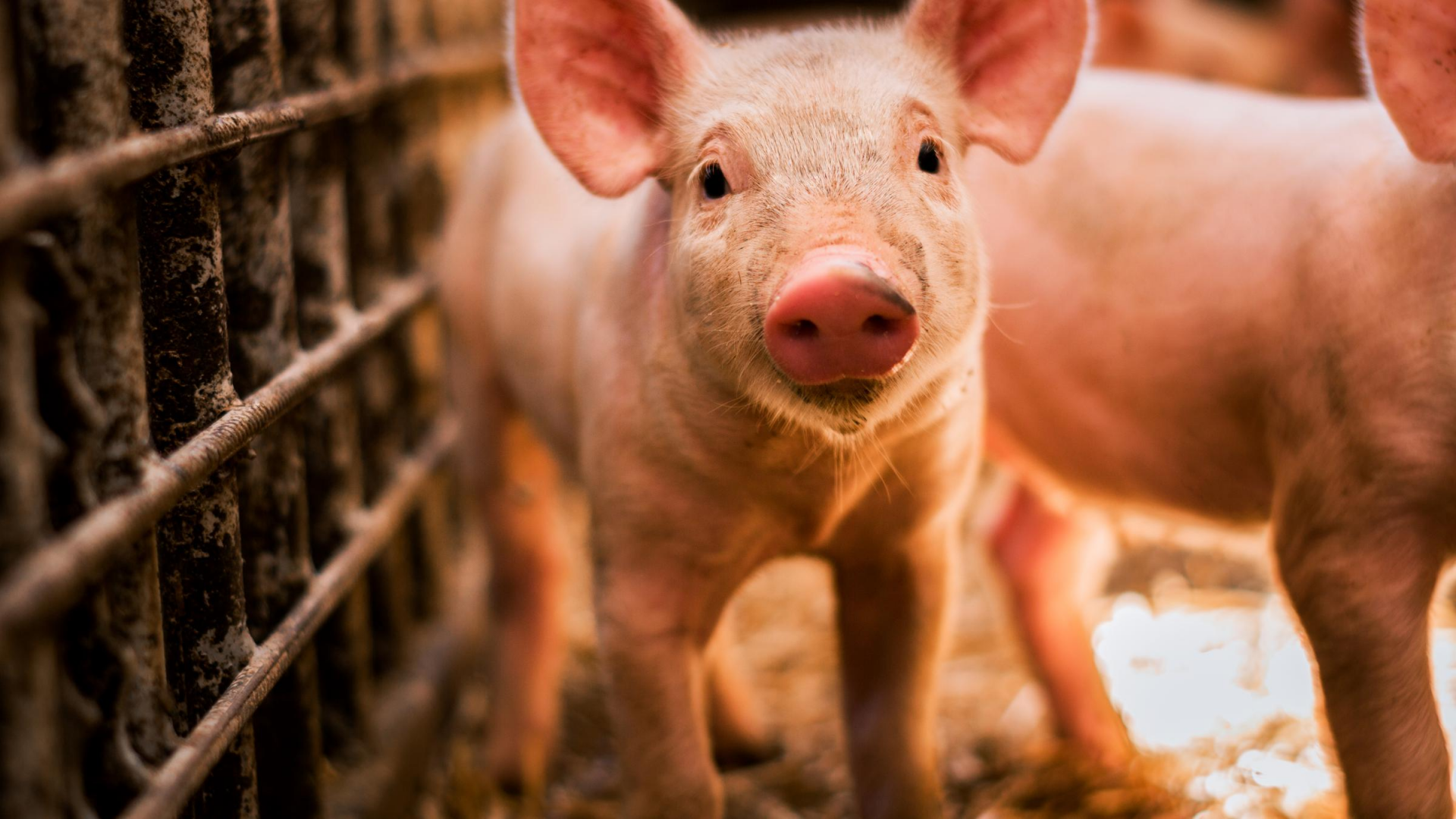 Photo: Getty Images
African swine fever virus (ASFV) is a large, double-stranded DNA virus in the Asfarviridae family. It is the causative agent of African swine fever (ASF). The virus causes a hemorrhagic fever with high mortality rates in domestic pigs; some isolates can cause death of animals as quickly as a week after infection. It persistently infects its natural hosts, warthogs, bushpigs, and soft ticks of the genus Ornithodoros, which likely act as a vector, with no disease signs. It does not cause disease in humans. ASFV is endemic to sub-Saharan Africa and exists in the wild through a cycle of infection between ticks and wild pigs, bushpigs, and warthogs. The disease was first described after European settlers brought pigs into areas endemic with ASFV, and as such, is an example of an emerging infectious disease.
ASFV replicates in the cytoplasm of infected cells. It is the only virus with a double-stranded DNA genome known to be transmitted by arthropods.
In the acute form of the disease caused by highly virulent strains, pigs may develop a high fever, but show no other noticeable symptoms for the first few days. They then gradually lose their appetites and become depressed. In white-skinned pigs, the extremities turn blueish-purple and hemorrhages become apparent on the ears and abdomen. Groups of infected pigs lie huddled together shivering, breathing abnormally, and sometimes coughing. If forced to stand, they appear unsteady on their legs; this is called congenital tremor type A-I in newborn piglets. Within a few days of infection, they enter a comatose state and then die. In pregnant sows, spontaneous abortions occur.
In milder infections, affected pigs lose weight, become thin, and develop signs of pneumonia, skin ulcers, and swollen joints.
The clinical symptoms of ASFV infection are very similar to classical swine fever, and the two diseases normally have to be distinguished by laboratory diagnosis. This diagnosis is usually performed by an ELISA or isolation of the virus from either the blood, lymph nodes, spleen, or serum of an infected pig.
The virus can be spread by ticks, but also by swine eating pork products that contain the virus.