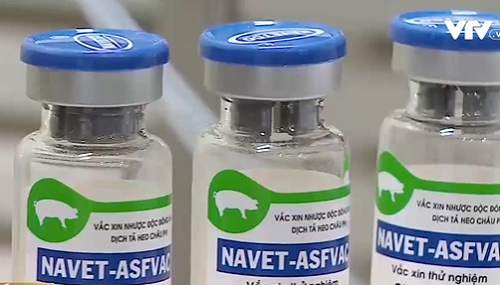 Vietnam may start the commercial production of the African Swine Fever vaccine in the first quarter of this year. Photo: Vietnam Investment Review
Regarding the research progress of the ASF vaccine, Deputy Minister of Agriculture and Rural Development Phung Duc Tien said that on September 13, 2020, Vietnam received the ASF virus gene from the U.S. One day later, the local researchers immediately began to study the gene to manufacture the vaccine.
"The U.S has studied the I177L virus gene that causes ASF for ten years, but it hasn't sped up the vaccine research. Vietnam then asked the U.S to transfer to it this virus strain", Tien was quoted by Anninhthudo as saying.
"Vietnam completed the laboratory study and carried out the vaccine trial on 25 pigs. The experiment has shown positive results. The DAH along with NAVESTO is preparing for a scientific report to establish the National Science Council to carefully evaluate the vaccine", Tien added.
Tien said that China has also undertaken research on the I177L virus gene but has not shown results. Thanks to the U.S's transference, Vietnam has got such quick outcomes.
The country plans to manufacture four batches of the vaccine with 10,000 doses each.
"The ASF vaccine is really important; thus, its research process must be thoroughly monitored to strictly ensure technical requirements. If the vaccine is successfully manufactured, the country's pig farming is expected to enjoy faster growth than that at present. The vaccine is not only to prevent diseases but also contributes to guarantee society well-being and job stability", Tien emphasized.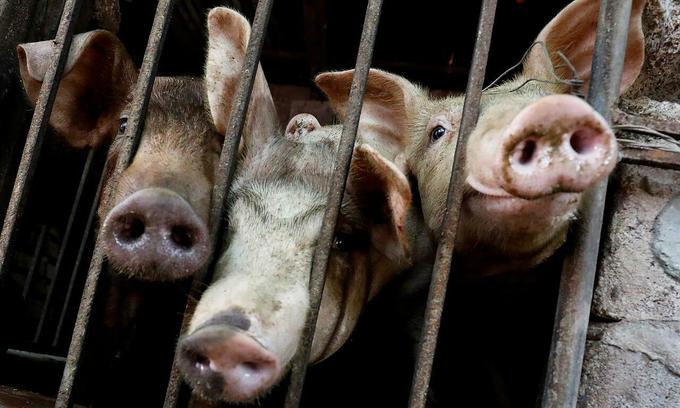 Pigs are seen at a farm outside Hanoi. Photo: Reuters/Kham.
African swine fever was first spotted in Vietnam in February 2019 in the northern Hai Duong Province, before spreading throughout all 63 cities and provinces. Outbreaks have sparked in several regions since, forcing around six million pigs to be culled, amounting to over 340,000 tons, or 9 percent of the nation's total pig mass, according to VNExpress.
The virus spreads via blood, saliva, tears, nasal secretions, urine, feces, and secretions from the animal's genital tract. Pigs can thus get infected by mere contact with many different infected sources, mainly other infected pigs, pork, and other pig-derived products.
African swine fever has spread to some 50 countries and territories.
African swine fever is a deadly and incurable disease for pigs but does not affect humans.
Vietnam has the world's seventh-largest number of pigs and is the sixth-largest pork producer, according to the Ministry of Industry and Trade. Pork makes up 70 percent of the average Vietnamese diet.
Malie Nguyen