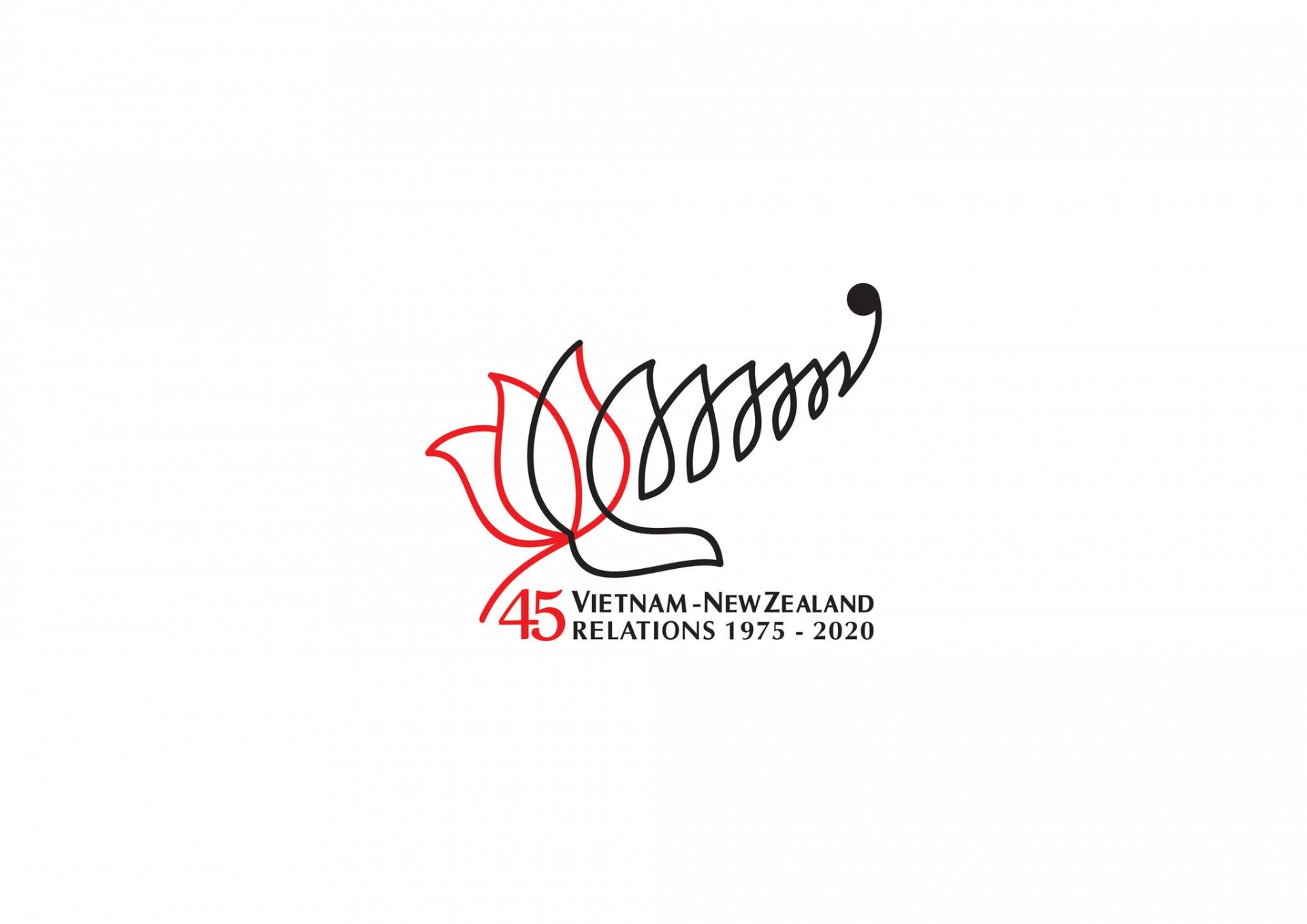 Two countries relationship has taken great strides over the past 45 years with trade, people to people links, education, defence and political connections flourishing.
Party General Secretary and President President Nguyen Phu Trong on June 19 offered a message of congratulations to Governor-General of New Zealand Dame Patsy Reddy on the occasion of the 45th anniversary of the two nations' diplomatic relations.
On the same day, Prime Minister Nguyen Xuan Phuc sent a congratulatory message to New Zealand Prime Minister Jacinda Ardern while National Assembly Chairwoman Nguyen Thi Kim Ngan congratulated Speaker of the New Zealand House of Representatives Trevor Mallard.
On this occasion, Deputy Prime Minister and Foreign Minister Pham Binh Minh also extended congratulations to his New Zealand counterpart Winston Peters.
In the congratulatory messages, the Vietnamese leaders applauded the sustainable development of the friendship and cooperation between Vietnam and New Zealand over the past 45 years, especially since both nations established a comprehensive patnership in 2009.
They affirmed their commitment to joining New Zealand's efforts to deepen bilateral cooperation in a wide range of fields as a way of taking the bilateral relationship to new heights for the mutual benefits of the two countries as well as for peace, stability and prosperity in the region and the world as a whole.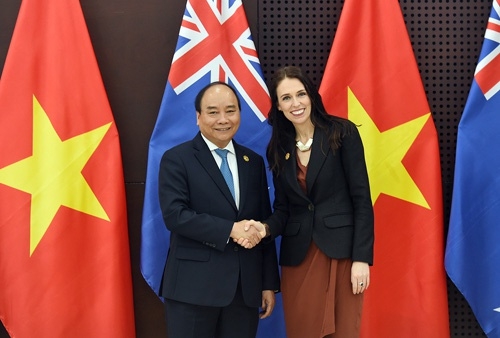 Prime Minister Nguyen Xuan Phuc and New Zealand Prime Minister Jacinda Ardern.
45 years of sound relationship
Vietnam - New Zealand relations have grown steadily since they set up diplomatic ties in June 1975 and bilateral economic ties have also progressed after and the ASEAN - Australia - New Zealand free trade agreement was signed in 2010.
The statement was recently made by Vietnamese Ambassador to New Zealand Ta Van Thong when highlighting the 45th anniversary of diplomatic relations.
New Zealand is one of Vietnam's most important trade partners, and the two nations established their comprehensive partnership in 2009, with
bilateral trade reaching NZD 2.04 billion (USD 1.3 billion in 2019, representing a year-on-year rise of 13%.
New Zealand has carried an array of activities to support Vietnam in fields of its strength such as agriculture, e-government, education, and natural disaster prevention, the ambassador noted.
The seventh meeting of the Vietnam - New Zealand joint committee on economic and trade cooperation is set to take place this year, which is seen as an important mechanism for both sides to seek measures aimed at promoting the partnership in potential areas such as trade, aviation services, tourism, and education and training.
Additionally, people-to-people and cross-cultural exchanges are also prioritized fields in bilateral ties.
New Zealand Prime Minister Jacinda Ardern is due to make an official visit to Vietnam and attend the ASEAN - New Zealand Commemorative Summit in central Da Nang city this year.
The two countries are poised to issue a joint statement during the visit on upgrading bilateral relations to a strategic partnership with a new action plan, the Vietnamese diplomat said.
Based on the bilateral friendship and mutual trust, Vietnam and New Zealand have been closely coordinating at multilateral forums such as the UN, the APEC Forum, and the WTO, as well as in the Comprehensive and Progressive Agreement for Trans-Pacific Partnership (CPTPP) and the Regional Comprehensive Economic Partnership (RCEP).
As New Zealand will serve as the APEC Chair in 2021, Vietnam pledges to boost coordination with the country to ensure that it will achieve success during its term, Thong added.
Hannah Nguyen