Construction of 43 industrial clusters are planned to build by Hanoi in 2021
A plan to start construction of 43 industrial clusters will begin soon in 2021 by the capital city of Hanoi, which were put up during the 2018-2020 period.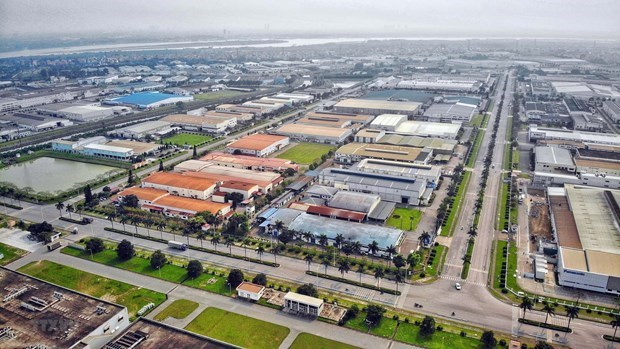 An industrial cluster in Hanoi (Photo: VNA)
Accordingly, the municipal People's Committee will begin construction of one industrial cluster in Quarter 1, 23 in Quarter 2, 13 in Quarter 3, and six in Quarter 4.
The city is striving to complete technical infrastructure for at least 20 industrial clusters, while attracting investment into 10-15 clusters, according to Vietnamplus.
All of the operating industrial clusters will have synchronous technical infrastructure, which will be managed in line with the current regulations. Furthermore, all of the newly-built industrial parks will have standardised sewage treatment stations.
Besides pushing technical infrastructure development, the city will create favourable conditions for investors to shorten investment procedures.
Hanoi has already developed mechanisms to support businesses who land investment in the industrial clusters, and issued regulations on service prices at the clusters.
Due attention will be paid to investment promotion, aiming to reach full occupancy at these industrial clusters. Competent authorities will work to improve its management over the clusters, and keep close watch on land use and illegal construction at the sites.
The city will tighten the examination of the establishment of new industrial clusters in accordance with existing regulations.
Industrial clusters – a key for effective FDI strategy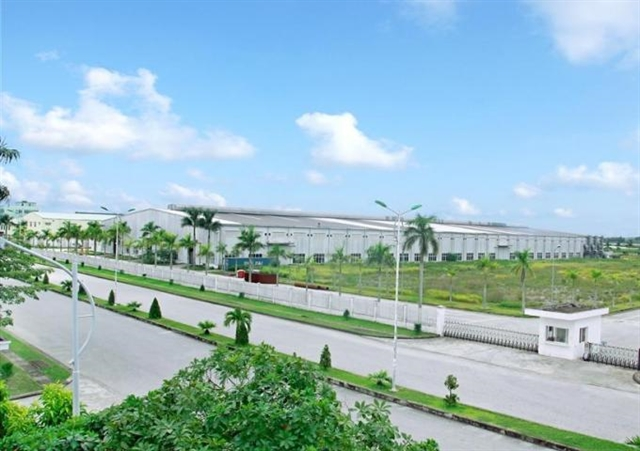 Photo: VietNamNews
Foreign direct investment (FDI) is an unarguably integral part of Vietnam's economy which has contributed significantly to the country's economic growth over the past 30 years. Now, as the world may be seeing a relocation trend as a result of adverse impacts on global supply chains during the COVID-19 pandemic as well as rising pressure from the US-China tension, Vietnam is having a big chance to attract this "relocated" foreign capital, Vietnam News reported.
Vietnam somewhat missed the opportunity to attract foreign investment after the Asian financial crisis in 1997-98. Later, with the Việt Nam-US bilateral trade agreement, Vietnam -Japan Joint Initiative and especially its accession to the World Trade Organisation (WTO) in 2007, the new wave of FDI had arrived in Việt Nam.
In recent years, with an average growth of more than 20 per cent per year, FDI capital has positively contributed to shoring up Vietnam's economy. Its share in GDP increased from 2.1 per cent in 1989 to about 20 per cent in 2018. Exports of the FDI sector increased rapidly, accounting for an increasingly large proportion of the total export turnover.
For the first time after 30 years of opening for foreign investment, the Politburo last November issued Resolution No 50-NQ/TW on orientations to tighten policies to improve quality and efficiency of foreign investment by 2030. The resolution is expected to open a new era in FDI attraction, helping Vietnam attract a new generation of higher quality FDI.
Hundreds of industrial zones and dozens of border-gate economic zones have been established across Vietnam in previous years which have contributed significantly to the country's industrialisation process and economic development. However, they have yet to create a breakthrough in Vietnam's growth model transformation.
There are many things to discuss about industrial clusters, but a cluster-based approach is a way to build production networks and value chains, develop support industry and improve the capacity and the competitiveness of Vietnamese enterprises, especially in the context of the country's deep global integration and the strategic shift to attracting quality FDI.
Cluster development will create positive externalities thanks to technology diffusion, sophisticated labour allocation, better access to capital and cluster brand building. Benefits are also multiplied by stronger stakeholder networks. However, clusters can also have negative effects such as "lock-in effect", inhibiting competition, relying on existing technologies and hindering innovation.
In Việt Nam, many craft villages, industrial zones and economic zones sharing specialised production and business activities were formed contingently on certain conditions (history, location) and developed without intentional intervention of the Government or local authority. Some important clusters include oil and gas in the Southeast, tourism in the Central region, agricultural production in the Mekong Delta, production hub of textile, footwear and electronics around HCM City and clusters of heavy industries in the North.
However, the existing clusters lack sustainability with limited inter-connection both inside and outside the clusters. In addition, support for related activities, industrial accumulation, value chains and production networks has not received adequate attention and support from the authorities and industry associations. These clusters also lack long-term and sustainable programmes that bring benefits to enterprises.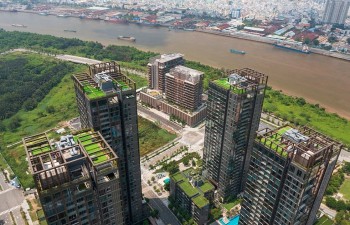 Economy
Vietnam Business & Weather Briefing (August 11): Vietnam to increase coal imports in 2025-2035 period, ten tonnes of Vietnamese longan exported to Australia.