COPI offers free check-ups to Phu Tho's elementary students
Children for Peace of Vietnam (COPI) recently provided medical check-ups, medicines and gifts to 470 students of Dai Nghia and Cao Xa elementary schools in Doan Hung and Lam Thao districts, Phu Tho province.
Students with poor dental hygiene had received dental health check. Photo: COPI
The session was conducted on August 25-26, as part of COPI's clinic project in needy areas across Vietnam.
Thanks to the support of local authorities, people and the enthusiasm of its volunteers, COPI had overcome all difficulties to fulfill their tasks.
As many as 470 patients who were students of 1st to 5th grade of the school had received general check-ups, dental health check and been trained on the importance of regular teeth brushing and hand/face washing, thanks to the training by COPI hygience team.
"Children of Peace International" (COPI) is a charitable organisation, founded in 1996 and operating in both Vietnam and the U.S. The organisation has been honored with the World Service Medal Award for its dedication to the community.
Since 1997, COPI has been hosting medical missions trips each spring and summer to poor and remote areas. The medical teams are made up of both American and Vietnamese, medical and non-medical professionals.
At each clinic COPI set up a hygiene station to teach the patients the proper way to brush their teeth and wash their hands before meals and after restroom use. The patients will have their faces washed, hands scrubbed and teeth brushed before entering the clinic. COPI provide patients with plenty of information and posters to encourage healthy hygiene practices.
The triage station will collect vital information from each patient. COPI's medical physicians not only give general exams but they also consult on methods of treatment for serious illnesses. In addition, COPI provides financial aid for continuing local care, if needed. To each patient who needs it COPI gave free medicine to treat their illness plus three to six months of vitamins. COPI also offer free prenatal vitamins to all pregnant patients for the duration of the pregnancy.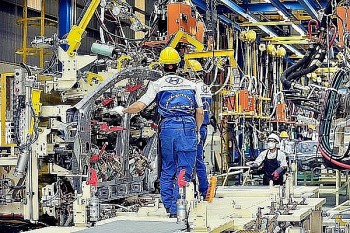 Economy
VCN - More than four months since the fourth Covid-19 pandemic broke out, to "rescue" businesses that were already exhausted, the Government is calculating options to gradually reopen the economy after a long period of social distancing.The status of "turning on-off" is no longer relevant.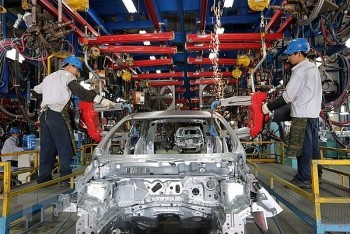 Economy
Vietnam may attract about 30 billion USD in foreign direct investment (FDI) in 2021, posting a year-on-year rise of 2 percent, forecasting a positive sign in FDI attraction in the first eight months of 2021.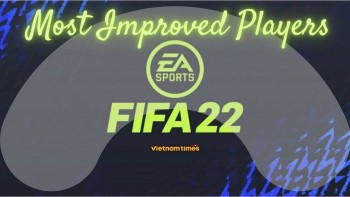 Handbook
EA Sports have confirmed the top 10 most improved players on FIFA 22. Let's scroll down to find out this list, which is considered a great starting point for many FIFA fans.