Coronavirus updates: First cases in Austria, Croatia and Switzerland
Europe's biggest outbreak is in Italy with some 283 infections - from just three before Friday - and seven dead while Croatia, Austria and Switzerland all reported cases of the new coronavirus (COVID-19) on Tuesday (Feb 25).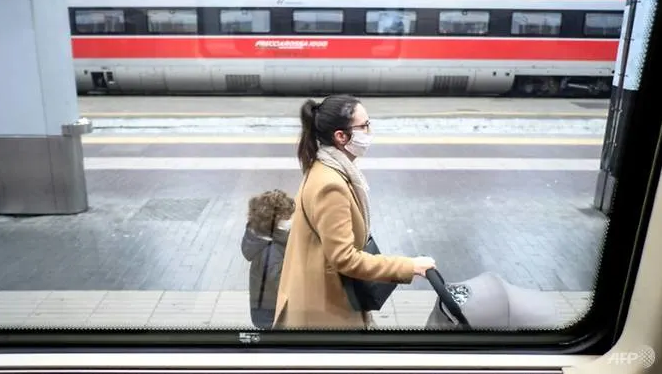 Passengers wear protective masks at Milan's main railway station following security measures taken in northern Italy against the novel coronavirus. Milan is just north of the main centre of infection. (Photo: AFP/ANDREAS SOLARO)
Switzerland, which borders northern Italy, has reported its first confirmed case of coronavirus.
The health department said, declining to say where the first case had been detected.
The Swiss public broadcaster, RTS, said authorities in Ticino, on the border with Italy, had confirmed the case occurred in their region.
Croatia's prime minister, Andrej Plenković, has confirmed its first case of coronavirus infection, in a patient who is hospitalised in the capital.
"The patient is in the Zagreb clinic for infectious diseases. It is a younger person and he has milder symptoms. He is in isolation and his condition is good at the moment," Plenković told a news conference.
The health minister, Vili Beroš, said the patient had stayed in Milan from 19 to 21 February.
Austria also saw its first two cases confirmed on Tuesday in the Tyrol province, which also borders Italy.
The patients are two Italians who live in the province of Tyrol and were probably infected on a trip to Italy's Lombardy region, Tyrol governor Guenther Platter was quoted as saying by local media.
The first case of coronavirus in mainland Spain has been identified by health authorities in Catalonia, according to the La Vanguardia newspaper.
It would be the country's fourth confirmed case, if the report is correct, after three tourists from Germany, Italy and Britain were diagnosed with the illness in the Canary Islands and in Mallorca.
Hundreds of people were confined to their rooms in a Tenerife hotel after an Italian tourist was hospitalised with suspected coronavirus, health officials in the Canary Islands said.
Italy's new coronavirus spread south on Tuesday to Tuscany and Sicily, as the civil protection agency reported a surge in the number of infected people and Rome convened emergency talks. The number of confirmed infections jumped to 283, with over 50 new cases reported since Monday.
While no neighbouring country has closed its borders with Italy, several governments have announced additional measures for incoming travellers, in particular from the two northern regions of Lombardy and Veneto.
They range from medical screening to special gates at airports and recommendations to self-isolate.
Conte insisted however that Italy's health protocols were "among the most rigorous" and warned it would be "unfair" for other countries to attempt to limit the movement of Italians, saying "we wouldn't be able to accept that.
He said it was safe for Italians to travel, both for them and for others.
Iraq on Tuesday confirmed four new cases of the novel coronavirus in an Iraqi family returning from neighbouring Iran, bringing its total number of diagnosed infections to five.
The health ministry said the four were quarantined in Kirkuk, an oil-rich region north of Baghdad, where the governor said authorities were implementing emergency measures to stymie a larger outbreak.
The latest infections came a day after Iraq confirmed its first COVID-19 case, an Iranian national studying in a Shiite seminary in the shrine city of Najaf in southern Iraq.
Iraq last week banned travel to and from the Islamic Republic, which has recorded 15 deaths from COVID-19, the highest death toll outside China, the epidemic's epicentre.
It closed its land borders with Iran, allowing passage only to returning Iraqis who would be screened, while Iraq's national airline suspended flights to the Islamic Republic.
According to the World Health Organization, the epidemic has peaked at its epicentre in China, where it has killed more than 2,600 people and infected over 77,000 others.
But the situation has worsened elsewhere with nearly 2,700 other cases and more than 40 deaths globally./.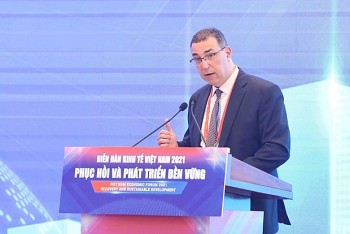 National
Vietnam News Today (December 6): Vietnam records 14,312 new Covid cases; Vietnam-Lao special relations continue to be nurtured; Vietnam's economy showing signs of recovery; Hanoi changes face-to-face learning plan at last minute.