COVID-19 linked hunger could cause 12,000 deaths a day, warns an international NGO
Hunger linked to the Covid-19 outbreak could cause as many as 12,000 deaths per day by the end of the year, a new report from Oxfam has said on July 09.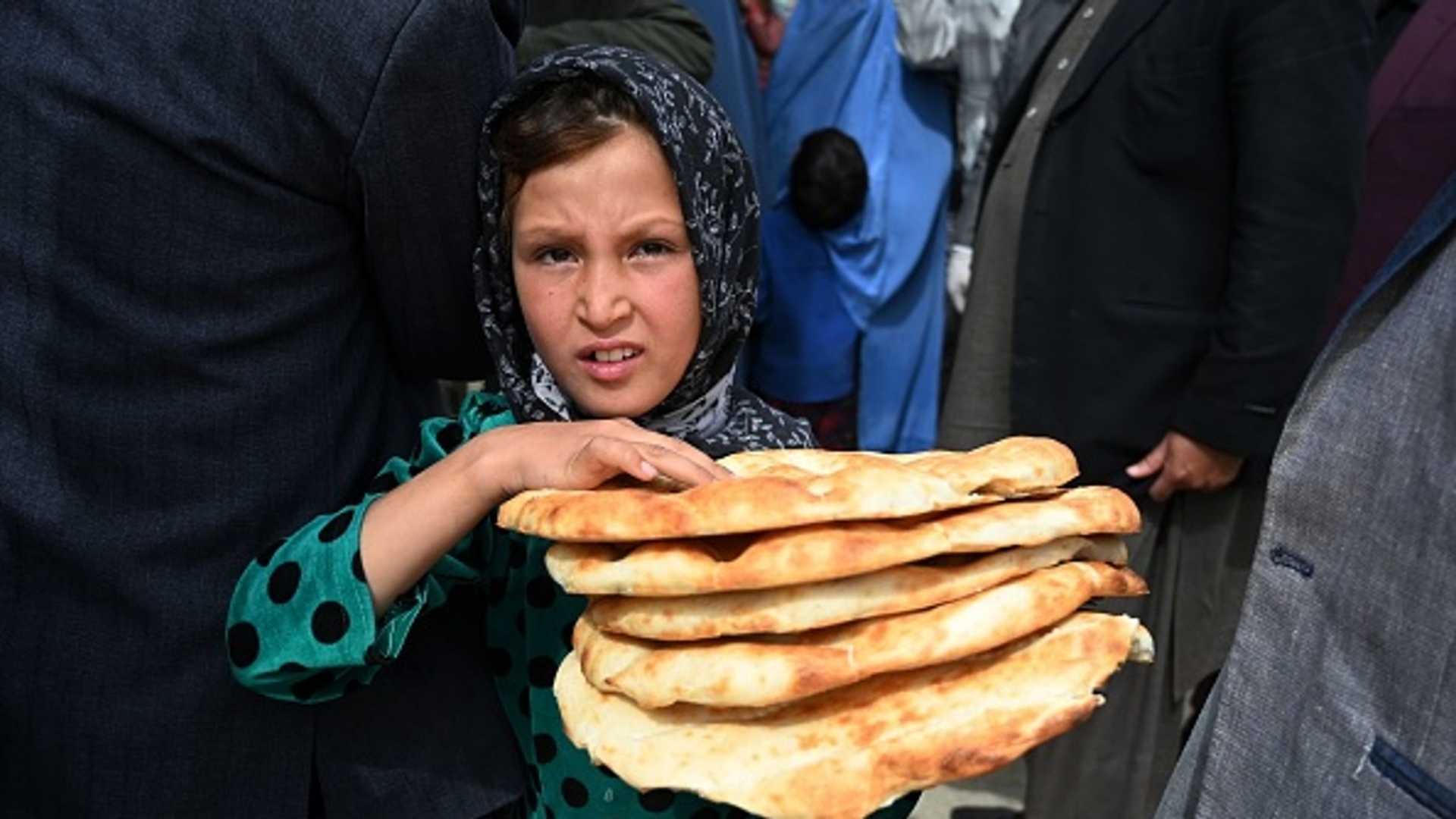 A girl collects bread in Kabul - Oxfam says Afghanistan is among the worst-affected countries. Photo: Sky News
The highest recorded daily deaths from Covid-19 was 10,000, and in the new report titled "The Hunger Virus", Oxfam is warning that potentially more people could die every day from hunger related to the coronavirus rather than the virus itself, the Journal reported.
Jim Clarken, the chief executive of Oxfam Ireland, said: "Covid-19 is the last straw for millions of people already struggling with the impacts of conflict, an escalating climate crisis, extreme inequality and a broken food system that has impoverished millions of food producers and workers."
The places most at risk, according to the Hunger Virus report, are Yemen, Democratic Republic of Congo, Afghanistan, Venezuela, the west African Sahel, Ethiopia, Sudan, South Sudan, Syria and Haiti.
The report also said that 121 million more people could be pushed to the brink of starvation as a result of the social and economic fallout from the pandemic through mass unemployment, disruption to food production and supplies, and declining aid.
Even in more developed countries – such as India, South Africa and Brazil – there could be "emerging epicenters of hunger" where millions of people who were just getting by before the pandemic are tipped over the edge.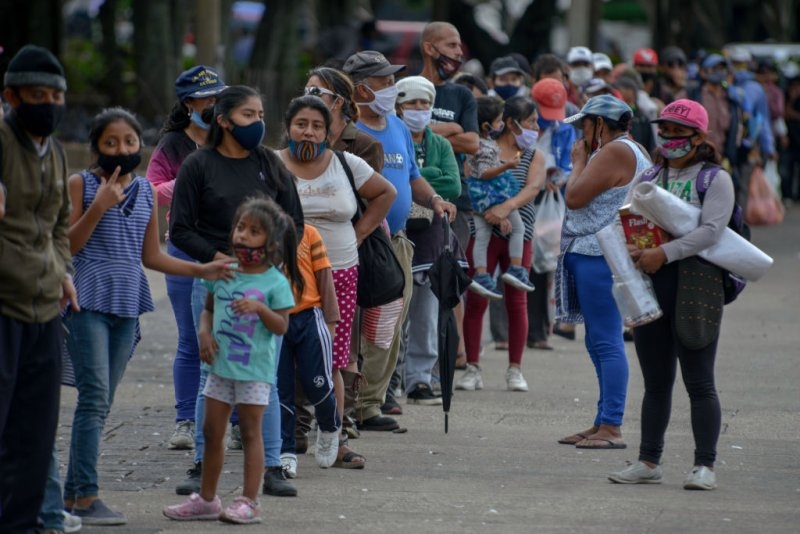 Hundreds of Guatemalans line up on July 2nd in the central square in Guatemala City, Guatemala for the food delivery. Photo: Deccio Serrano/Getty
Looking specifically at the situation in Yemen, the outlook is bleak.
Nearly 1.5 million families are currently relying on food aid to survive in the war-torn state.
As of late June, Yemen had over 900 Covid-19 cases and over 250 deaths. But with only half a health system functioning and limited testing capacity, it is believed there may be far more cases.
The slump in activity in other Gulf states during the pandemic has seen remittances to Yemen – i.e. money sent back to citizens there from abroad - drop by 80% in the first four months of 2020. To put that in context, remittances brought €3.3 billion into the country last year which is 13% of its GDP.
Furthermore, the closure of borders and supply routes is severely disrupting supply chains in a country which imports 90% of its food. This has led to food shortages and price increases.
Kadidia Diallo, a female milk producer in Burkina Faso, told Oxfam: "COVID-19 is causing us a lot of harm. Giving my children something to eat in the morning has become difficult. We are totally dependent on the sale of milk, and with the closure of the market, we can't sell the milk anymore. If we don't sell milk, we don't eat."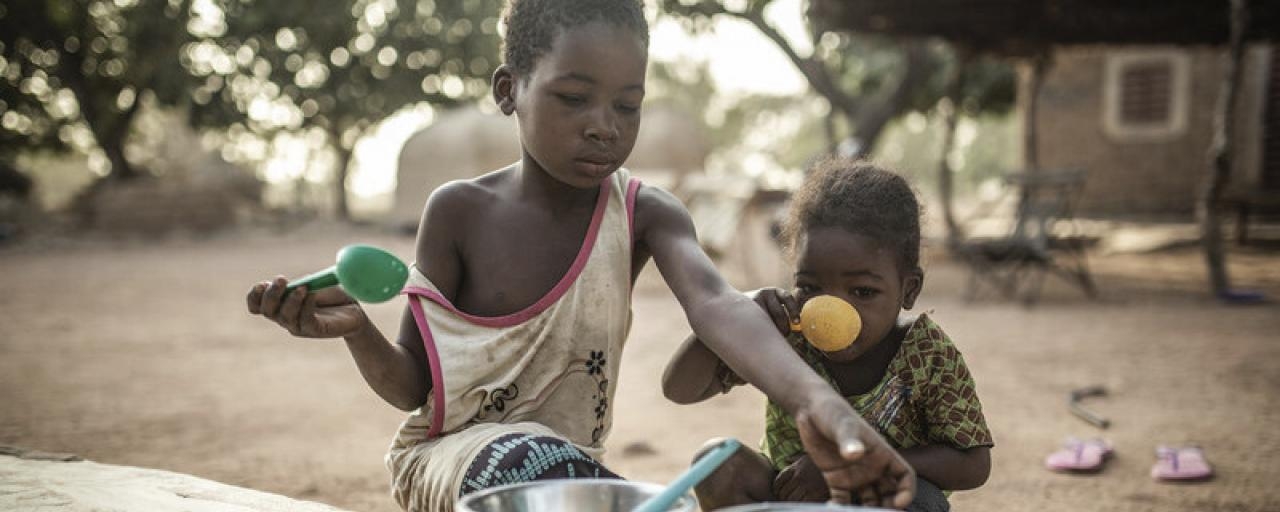 Children drinking milk in a village in Burkina Faso that relies on the income from local milk production.. Photo: Oxfam
Women, and women-headed households, are more likely to go hungry despite the crucial role they play as food producers and workers. Women are already vulnerable because of systemic discrimination that sees them earn less and own fewer assets than men. They make up a large proportion of groups, such as informal workers, that have been hit hard by the economic fallout of the pandemic, and have also borne the brunt of a dramatic increase in unpaid care work as a result of school closures and family illness.
larken said: "We need to look at why so many people are going hungry and why so many more are at-risk of hunger. This report shines a light on a food system that has trapped millions of people in hunger on a planet that produces more than enough food for everyone.
Climate change is another important factor in driving up food insecurity globally, with the Intergovernmental Panel on Climate Change estimating it could push up to 183 million more people into hunger by 2050.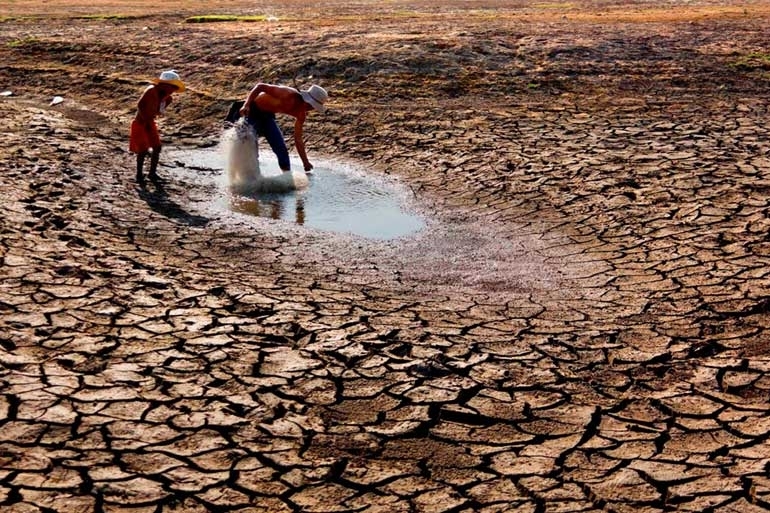 Climate change is another important factor of global poverty. Photo: Modern Diplomacy
Oxfam names some countries which are most affected by COVID-19 with hunger:
Brazil: Millions of poor workers, with little in the way of savings or benefits to fall back on, lost their incomes as a result of lockdown. Only 10 percent of the financial support promised by the federal government had been distributed by late June with big business favored over workers and smaller more vulnerable companies.
India: Travel restrictions left farmers without vital migrant labour at the peak of the harvest season, forcing many to leave their crops in the field to rot. Traders have also been unable to reach tribal communities during the peak harvest season for forest products, depriving up to 100 million people of their main source of income for the year.
Yemen: Remittances dropped by 80 percent – or $253 million - in the first four months of 2020 as a result of mass job losses across the Gulf. Borders and supply route closures have led to food shortages and food price spikes in the country which imports 90 percent of its food.
Sahel: Restrictions on movement have prevented herders from driving their livestock to greener pastures for feeding, threatening the livelihoods of millions of people. Just 26 per cent of the $2.6bn needed to respond to COVID-19 in the region has been pledged.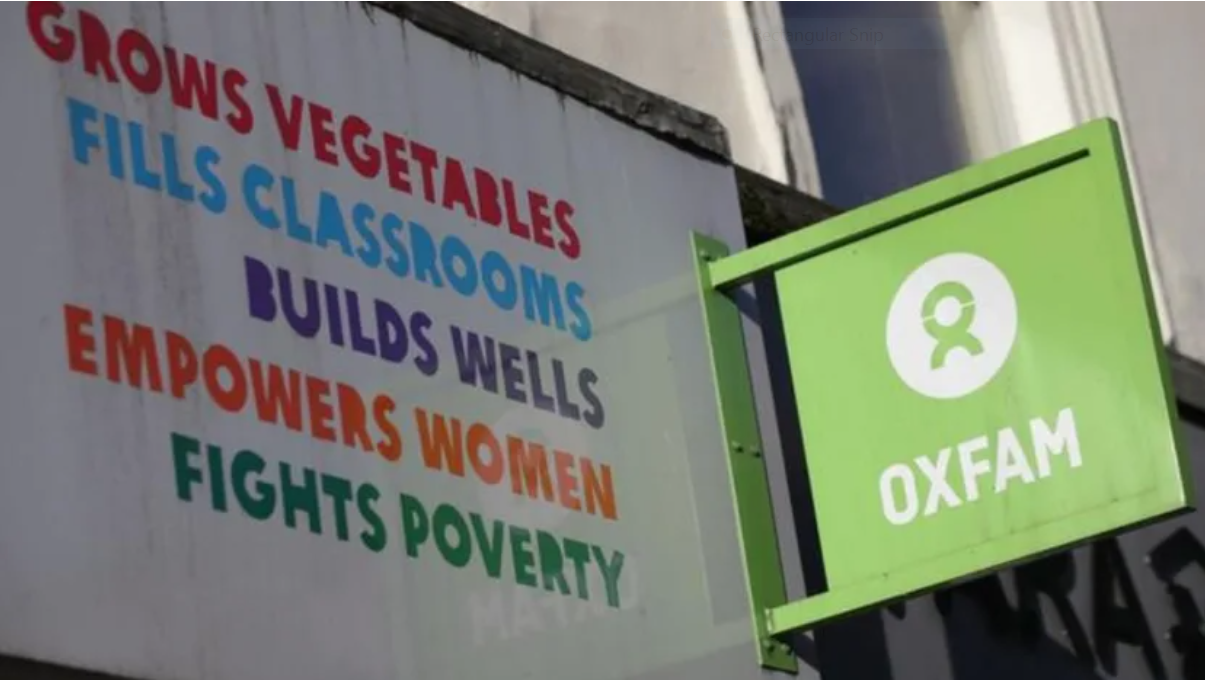 Oxfam says that more people could die from hunger than Coronavirus during pandemic. Photo: iTV
"Governments must contain the spread of this deadly disease but it is equally vital they take action to stop the pandemic killing as many – if not more – people from hunger," said Oxfam's Interim Executive Director Chema Vera.
"Governments can save lives now by fully funding the UN's COVID-19 appeal, making sure aid gets to those who need it most, and canceling the debts of developing countries to free up funding for social protection and healthcare. To end this hunger crisis, governments must also build fairer, more robust, and more sustainable food systems, that put the interests of food producers and workers before the profits of big food and agribusiness," added Vera.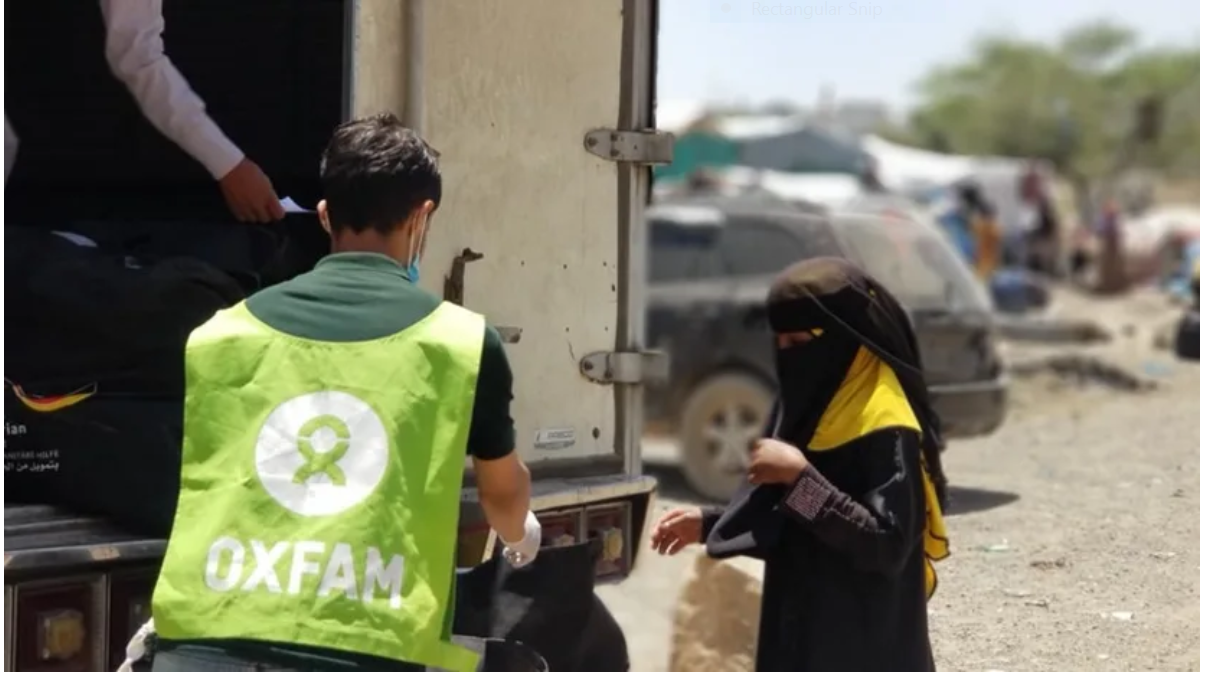 Oxfam is calling for urgent actions from governments to deal with the issue. Photo: Oxfam