Tony Nguyen
Professional practitioner in Social work with a Master degree in Australia and many years of full engagement in social work and community development in Vietnam and abroad. Special interest in reflecting social issues.
For Tony Nguyen's latest contributions to VietnamTimes, see below:
Insider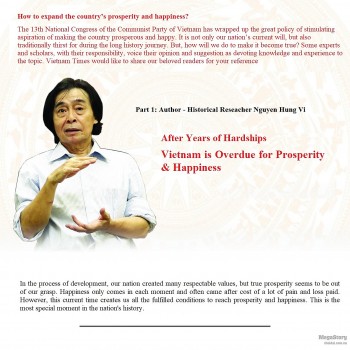 Focus
In the process of development, our nation created many respectable values, but true prosperity seems to be out of our grasp. Happiness only comes in each moment and often came after cost of a lot of pain and loss paid. However, this current time creates us all the fulfilled conditions to reach prosperity and happiness. This is the most special moment in the nation's history.
17:44 | 20/10/2021