Creating a new development in Vietnam – Indonesia strategic partnership
Party General Secretary Nguyen Phu Trong and a high-ranking Vietnamese delegation started an official visit to Indonesia today at the invitation of Indonesia's President Joko Widodo.
Party General Secretary Nguyen Phu Trong and a high-ranking Vietnamese delegation started an official visit to Indonesia today at the invitation of Indonesia's President Joko Widodo.
Party General Secretary Nguyen Phu Trong (wearing garland) welcomed at Soekarno-Hatta airport in Jakarta (Photo: VNA)
This is a historic visit as it is the first visit made by a Party chief to Indonesia since late President Ho Chi Minh's visit in 1959. It also marks a significant landmark which will help deepen the two countries' strategic partnership, strengthen mutual political trust, boost substantial cooperation, and create a new development in bilateral ties.
The visit is made at a time when Indonesia is celebrating its 72nd Independence Day. Over the past years, Indonesian people have recorded great achievement in all fields, bringing Indonesia into one of the world's top 10 manufacturers. Despite fluctuations in the world's economy, Indonesia attained an economic growth rate of 50.02% in 2016 and has strived to reach 5.3% in 2017.
In the second quarter of this year, the Indonesian economy witnessed fruitful growth with Indonesian rupiah being kept stable, the unemployment rate being decreased while the Government's policy on salary increase has continued to help the Indonesian government to regain trust from its people. The Indonesian Government has also placed emphasis on conducting reforms in order to improve the country's business environment.
Regarding external relations, Indonesia has kept its policy of independence, self-reliance for national interests while lifting its role in the region and enhancing multilateral sea cooperation.
As a vast market with a population of 250 million and rich potential for cooperation and a member of the group of 20 leading developed and emerging economies (G20), Indonesia has played a key role in the regional and international arena. As one of the founding members of the Association of Southeast Asian Nations (ASEAN), Indonesia has contributed a significant voice in ASEAN and has considered ASEAN as a firm foundation in its foreign policy. The country has made positive contributions to the building of the ASEAN Community and has actively participated in the United Nations' peace keeping force while promoting a key role at other multilateral forums.
Indonesia has valued Vietnam's position in its cooperation strategy in the region. The traditional friendship and comprehensive cooperation between Vietnam and Indonesia has robustly developed. The two nations established a strategic partnership in 2013 and have deployed their action plan for the 2014-2018 period. They have signed numerous cooperation agreements in various fields. A number of cooperative mechanisms have also been established.
The bilateral economic, trade and investment cooperation has seen positive development. Two-way trade has grown considerably, increasing from US$ 364 million in 1955 to US $5.6 billion in 2016. The two countries are striving for US$ 10 billion in bilateral trade in the near future. Indonesia currently ranks fifth in ASEAN and 30th among the 105 nations and territories investing in Vietnam, with 59 projects.
Vietnam and Indonesia are also stepping up cooperation in culture, education, agriculture, aquaculture, defence and security. The Vietnamese Communist Party has had relations with the Golkar Party and the ruling Democratic Party of Struggle (PDI-P) of Indonesia.
Party General Secretary Nguyen Phu Trong's visit to Indonesia is expected to provide an opportunity for leaders of the two countries to maintain high-ranking regular exchanges, intensify bilateral strategic partnership, and consolidate mutual trust and understanding between the two peoples. It is also a good change for the two sides to evaluate outcomes of bilateral cooperation over the past years, discuss measure to deepen cooperation in the coming time, and to maintain peace and stability of the regional seas.
On the occasion, the two leaders will discuss major orientations to beef up cooperation between the Vietnamese Communist Party and the Indonesian ruling party along with other major political forces.
May Party General Secretary Nguyen Phu Trong's visit will be a success, bringing Vietnam-Indonesia strategic partnership into a new height for the interest of each country's people, contributing to peace, stability, cooperation and development in the region and the world at large.
VNF/NDO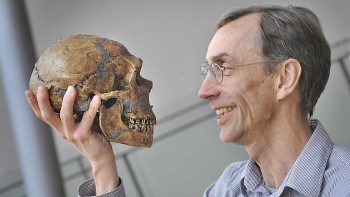 World
The Nobel Committee in Stockholm (Sweden) has announced the 2022 Nobel Prize in Biomedical Sciences to scientist Svante Paabo, for the discovery of genes and human evolution.