Despite Covid, Vietnam's Steel Industry Grows Thanks to Export
To address challenges in steel consumption domestically, steel businesses in Vietnam are looking to boost exports.
Steel consumption in Vietnam is being challenged by Covid, which leads to a reduction in the need for construction, and the rainy season. According to the Vietnam Steel Association (VSA), local steel companies are looking to boost export to address current challenges.
VSA's latest report shows that steel production in July 2021 reduced 6.48% compared to June to reach approximately 2.4 million tons while steel consumption exceeded 2.1 million tons, equivalent to that in June and increased 7.4% compared to the same period in 2020. Meanwhile, steel export totaled 658,207 tons, up 5.96% compared to the previous month and 55% compared to July 2020, respectively.
VSA has identified two major factors affecting the steel industry in Vietnam, namely impacts from the Covid-19 pandemic and weather.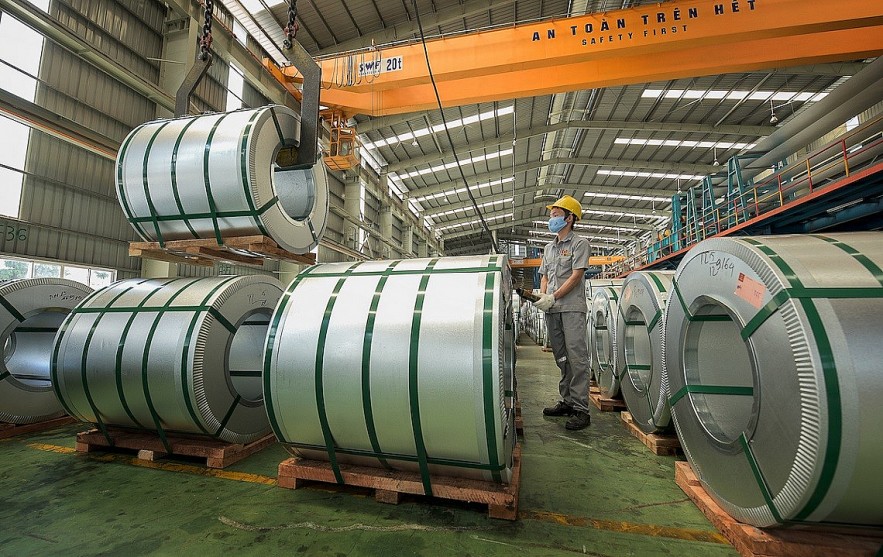 Production of hot-rolled coil steel in a factory of Hoa Sen Group. Photo: VnExpress
With the current Covid outbreaks in southern Vietnam, it is predicted that steel production and consumption in the last months of 2021 will continue to be difficult. According to VSA, the increase in steel consumption was achieved thanks to increased steel export output.
In the same report, VSA pointed out that construction steel sold in the first seven months of 2021 increased 6.4% in quantity compared to the same period in 2020, in which an increase of 3% in steel consumption was recorded in the domestic market and 25.4% abroad.
Specifically, production of hot-rolled coil steel in July exceeded 590,000 tons, down 1.21% compared to June 2021 but increasing 85.4% compared to the same period in 2020. Similarly, consumption of this product reduced compared to the previous month, but increase compared to the same period one year earlier.
For iron sheets coated with metals or paint, while a decrease of 6.58% in consumption was recorded compared to June 2021, consumption of steel coated with metals or paint increased 18.8% (428,084 tons) compared to July 2020, thanks majorly to export.
Hoa Sen and Nam Kim groups are leading in the steel industry for consumption output. The former sold almost 1.1 million tons in the first 7 months of 2021, accounting for 36.7% of the market share, and the latter came at second with a consumption output of 498,000 tons and a market share of 16.8%.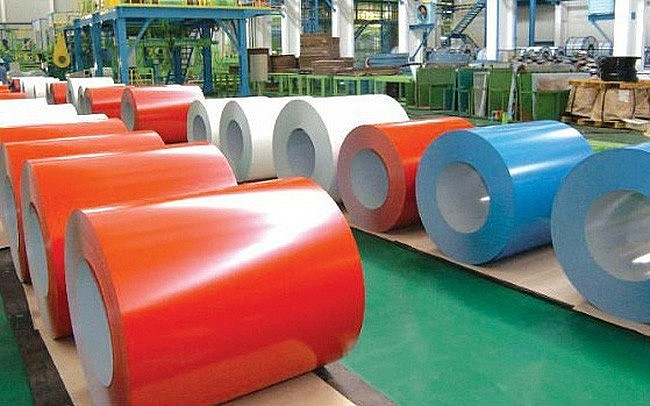 Hoa Phat's iron sheets coated with paints. Photo: Bao Dau tu
Hoa Phat Group's coated iron sheet and steel tube products also observed strong growth thanks to the recovery in needs for steel in the U.S. and Europe post-Covid. To address challenges in domestic consumption, the corporation plans to increase export.
According to VSA, domestic consumption rocketed in the first 6 – 7 months of 2020 as Vietnam had good control of Covid while the production chains in many other countries were halted due to extensive lockdown. On the contrary, the market needs in Vietnam plummeted in June and July 2021 due to large-scale social distancing.
"We predict that steel consumption in the third quarter might not be better. The output for the final quarter of 2021 will depend on the results of our current Covid prevention measures," Chief of the VSA office Trang Thu Ha said.
Especially for steel businesses in southern Vietnam, the growth in steel consumption was achieved thanks to export.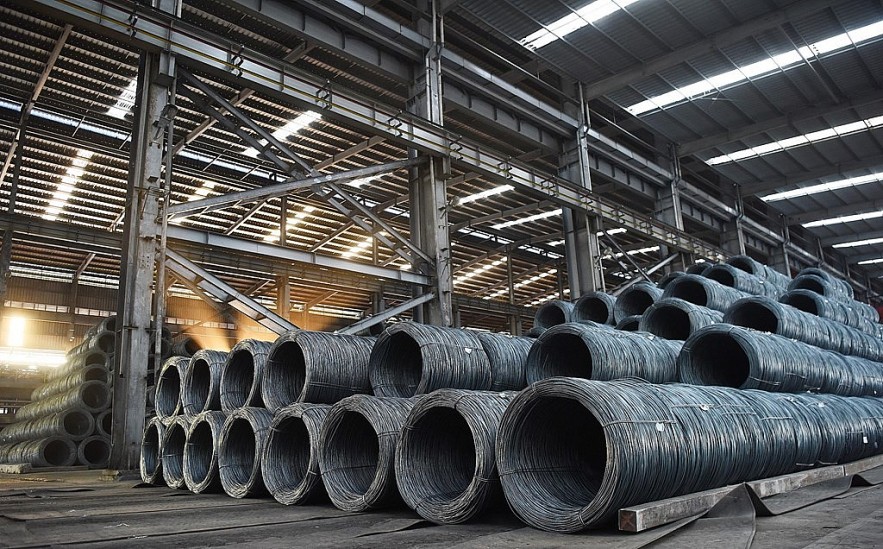 The steel industry in Vietnam boosting export to counter stagnated domestic consumption. Photo: Vietnam News Agency
"We hope that with the efforts to control Covid from Vietnam and other countries, both domestic and foreign consumption of Vietnam's steel products will observe positive development," Trang said.
The Ministry of Industry and Trade has recently promulgated Direction No. 10/CT-BCT dated August 23, 2021, on strengthening management of import and export of certain products to assist production and consumption in Vietnam.
Under this Direction, the Ministry requests VSA, the Vietnam Steel Corporation and steel businesses to review issues with input materials, reduce production costs to lessen the costs of products and find measures to boost productivity to meet domestic needs while limiting the export of products in high demand in the country.