Vietnam earns $1.82 billion from iron and steel exports in first quarter 2021
The Vietnamese iron and steel sector enjoyed a strong bounce-back after recording an impressive growth of 65.2% in export value, earning $1.826 billion during the opening three months of the year, according to the Ministry of Industry and Trade.
Throughout the reviewed period, the output of crude steel, rolled steel, and steel bars enjoyed respective increases of 14.4%, 54%, and 1.6%, VOV reported.
This comes after several large local enterprises such as Hoa Phat, Ton Hoa Sen, and Nam Kim all exported major shipments to both the United States and EU markets.
A prime example of this stringent recovery can be seen in leading steelmaker Hoa Phat Group who signed an export contract to ship over 2,000 tonnes of prestressed concrete steel strand (PC Strand) to the US market, with the shipment being delivered in March.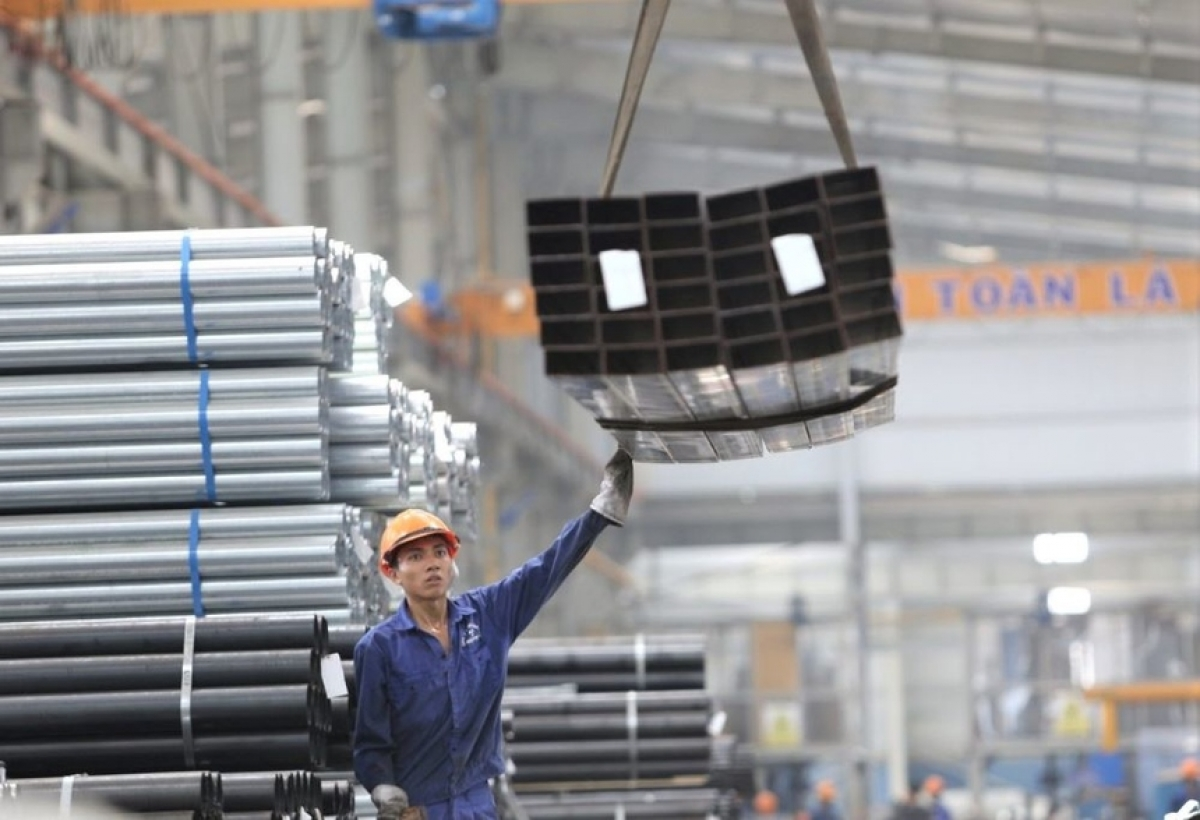 Vietnam earns $1.82 billion from iron and steel exports in the first quarter. Photo: VOV
Furthermore, Hoa Phat Group also exported more than 22,000 tonnes of galvanized steel sheets to several markets within the EU and also the US.
Elsewhere, Hoa Sen Group Joint Stock Company exported high-value batches of galvanized steel sheet during the initial months of the year to the US, Mexico, Europe, and Southeast Asia with the local firm's export volume exceeding 100,000 tons per month.
After recording positive signs in the growth rate of production and sales of steel products last year, the Vietnamese steel industry has set a production growth target of between 4% and 6% for this year.
Moving forward, the domestic steel industry is anticipated to achieve a high growth rate this year due to plenty of benefits from the acceleration of public investment and the recovery of the real estate market.
Vietnam's exports of iron and steel saw high growth in 2020
According to the preliminary statistics, figures of the General Department of Customs, iron and steel exports of the whole country in 2020 reached 9.86 million tons, worth nearly $5.26 billion, the average price was $533.4 per ton, a sharp increase of 47.9 percent in volume, up by 25 percent in turnover but down by 15.5 percent in price compared to 2019.
Particularly in December of 2020, the country exported 942,256 tons of iron and steel, equivalent to $553.4 million, with an average price of $587.3 per ton, down slightly by 4.3 percent in volume but up by 1.9 percent in turnover and up by 6.5 percent in price compared to November of 2020. In comparison to December of 2019, it increased strongly by 45.1 percent in volume and 54.1 percent in turnover, and up by 6.2 percent in price.
China was leading the list of Vietnam's iron and steel export markets in 2020 with 35.9 percent of the total volume and 28.2 percent of the country's total iron and steel export turnover in 2020, reaching 3.54 million tons, equivalent to $1.48 billion, the average price was $419 per ton.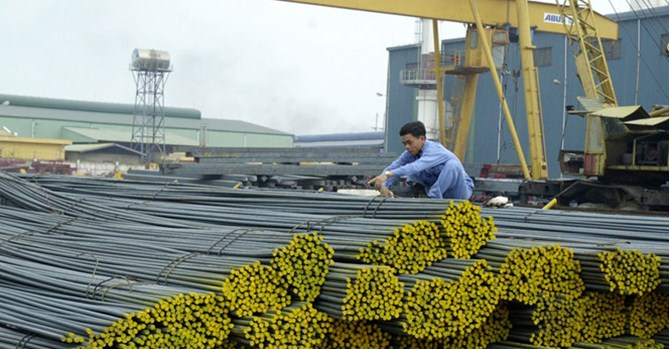 Photo: Vietnamnet
Cambodia ranked second, accounting for nearly 16 percent of the total volume and total turnover, reaching 1.56 million tons, worth $839.69 million, the average price was $537 per ton, down by 8 percent in volume, down by 14.9 percent of turnover and by 7.5 percent in price compared to the previous year.
The next was the Thai market with 675,482 tons, worth $390.51 million, with an average price of $578 per ton, accounting for 7 percent of the total volume and total export turnover of iron and steel of the country.
Iron and steel exports to the Malaysian market decreased in both volume, turnover, and price compared to the previous year, with corresponding decreases of 15.5 percent, 19.8 percent, and 5 percent, reaching 629,419 tons, equivalent to $367.97 million.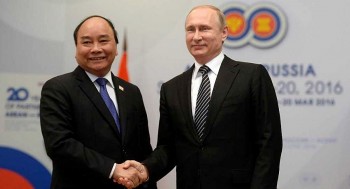 Friendship
The visit is expected to boost bilateral cooperation in Covid-19 prevention and control, especially in promoting Russia's support for vaccine production and technology transfer.