Dien Bien prevents abuse and violence against children
On September 24, the Department of Labor, Invalids and Social Affairs of Dien Bien Province cooperated with World Vision in Vietnam to organize the workshop to summarize the Children Protection Program period 2016-2020 as well as build the Children Protection Program period 2021-2025 with a vision to 2030.
At the event, the delegates actively shared and discussed various contents based on the report on the evaluation of the implementing the Children Protection Program 2016-2020 in Dien Bien Province; speeches about measures to prevent abuse and violence against children, child marriage, consanguine marriage as well as to improve the quality of children protection services.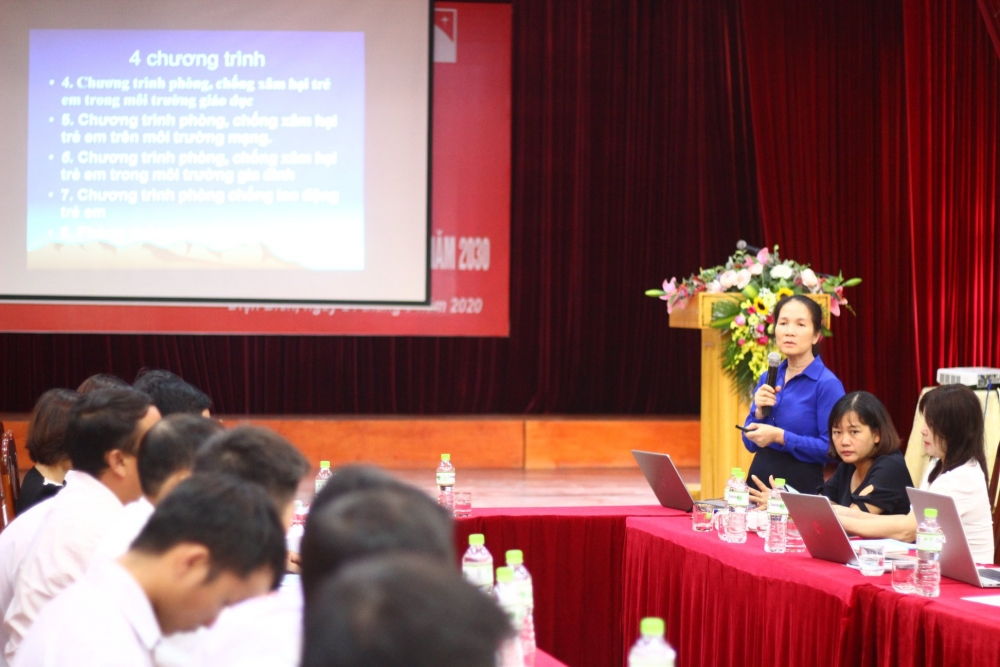 The overview of the workshop Photo: WVI
Accordingly, Dien Bien Province has 124,472 children under 16 years old; 2,302 children with special circumstances under the Law on Children to 2020; 1,616 children receive the monthly social allowance from the state; 74,328 children are at risk of falling into special circumstances (mainly those living in poor families). Besides, 254 children with special circumstances are brought up at the Provincial Social Protection Center and SOS Children's Village Dien Bien Phu.
With the all-out efforts of the departments, branches, and localities, the quality of children protection services has considerably improved.
Children protection is paid attention to at all three levels including prevention, intervention, and support to promptly detect, reduce, or eliminate the risk of harm to children. The children are offered opportunities to get access to social support services as well as a safe, friendly, and healthy living environment.
Over the past five years, Dien Bien Province has supported 457 children with special circumstances. Also, the province coordinated with Blue Dragon Children's Foundation to rescue and support 29 children suffering from violence, labor abuse, and sexual abuse.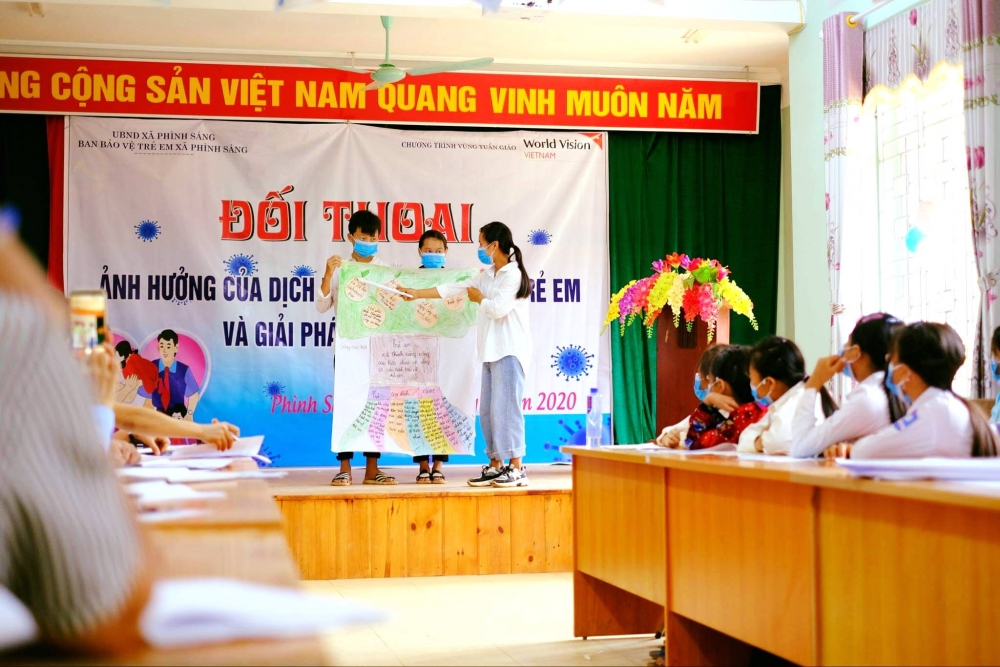 In early September 2020, World Vision Vietnam organized a dialogue between children in Phinh Sang commune, Tuan Giao district, Dien Bien with the Department for Child Protection.
The World Vision International (WVI) is a non-governmental organization that has started working in Vietnam with emergency relief assistance since 1988 and opened an office in Hanoi in 1990.
Since 1990, World Vision has joined hands with the Vietnamese government and other non-governmental organizations to carry out many relief, development, and advocacy programs. World Vision currently operates in 15 cities and provinces throughout Vietnam with a total aid amount of 20 million USD / year.
WVI Vietnam mainly focuses on conducting activities for children's well-being particularly in some fields like health, education, children's participation, and children protection. Every year, about 3 million children are given assistance through child-sponsorship in Vietnam.
Four districts in Dien Bien Province benefiting from World Vision's project in Vietnam include Muong Cha, Tua Chua, Dien Bien Dong, and Tuan Giao. The project has organized a number of activities to assist children especially those who are poor and under special circumstances. It also promotes propaganda and equips children with skills in preventing injury and violence so that they can know to report unusual cases to the adults and competent authorities.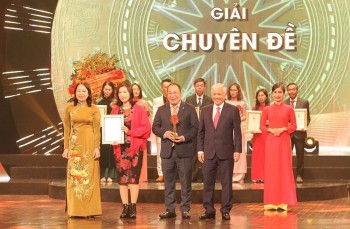 Overseas Vietnamese
VietnamTimes (Viet Nam Union of Friendship Organizations) is a reliable address for overseas Vietnamese to quickly and objectively update political, economic, cultural, and social news. The agency has created a helpful forum and connection between expatriates and the motherland.