Disadvantaged Communities in Quang Tri, Hoa Binh Get Support in Ireland-Funded Program
Plan International Vietnam, in collaboration with Care International Vietnam and the Research Centre for Initiatives in Community Development, launched the "Reaching the Furthest Behind in Quang Tri and Hoa Binh Provinces" programme.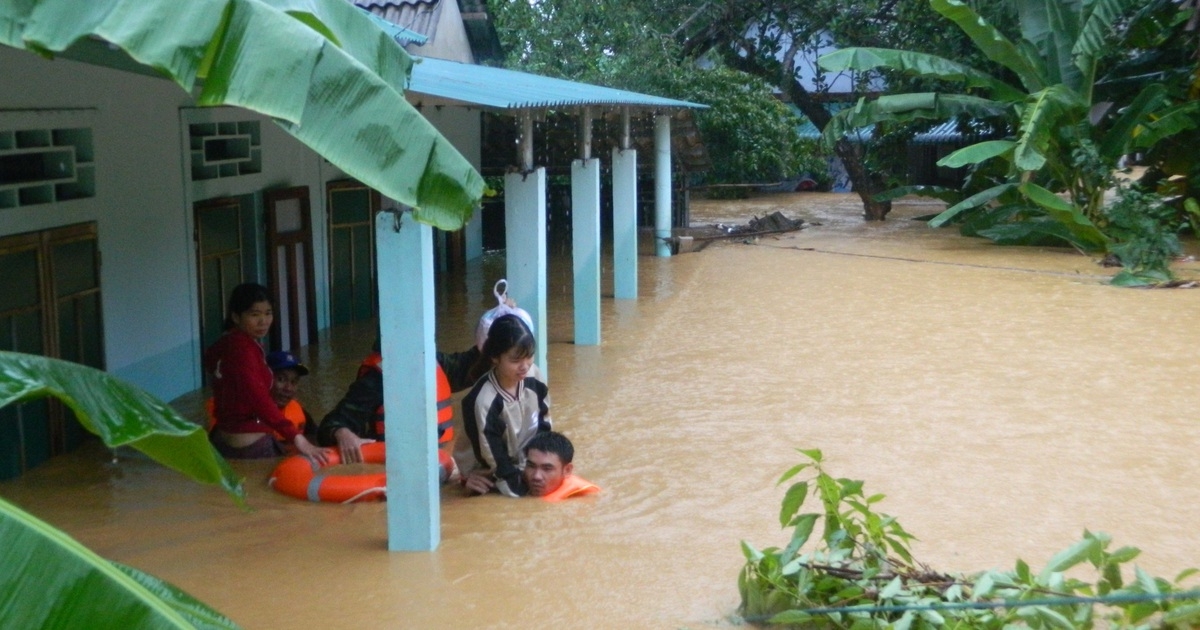 Quang Tri was hard hit by floods in the previous year. Illustrative image: VNA
The consortium of three organizations, Plan International Vietnam, CARE International in Vietnam, and the Center for Research on Initiatives of Community Development (RIC) on August 26 held a workshop to introduce the program "Reaching the Furthest Behind – Improving the quality of life of especially disadvantaged community groups in Quang Tri and Hoa Binh provinces" in Dong Ha city, Quang Tri province.
The event was a prelude to the cooperation with relevant agencies during the upcoming implementation of activities to create positive changes for communities.
Funded by the Irish Embassy in Vietnam with a total capital of over VND 11 billion (USD 470,000), the program will be implemented from June 2022 – August 2023. It aims to support ethnic minorities with special difficulties in six communes of Dakrong and Huong Hoa districts of Quang Tri province, and three communes in Da Bac district, Hoa Binh province, through livelihood development, disaster risk prevention, and application of community-centered and decision-making approaches.
Nearly 30,000 local residents in these communes, mainly belonging to Pa Co, Van Kieu, Mong, Tay, Muong, and Dao ethnic groups, are expected to be the beneficiaries of the program which looks to increase the capacity of responding to natural disasters of children, enhance community-based disaster risk management, and improve women's economic capacity.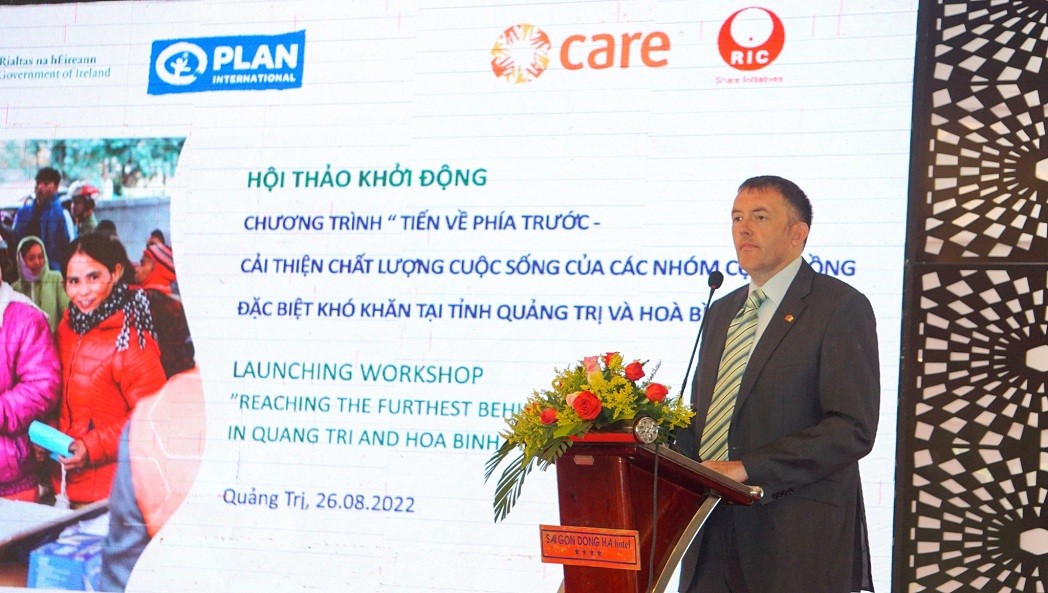 Seán Farrell, Ireland's deputy ambassador, speaks at the event. Photo: Plan
Seán Farrell, Ireland's deputy ambassador, said this is one of the most important programs in Vietnam and the region.
"This is one of Ireland's most important programs in Vietnam and the region. The program aims to address the multifaceted challenges facing the most vulnerable communities such as poor ethnic minorities, disadvantaged women, and those at risk from natural disasters and climate change. climate and people with disabilities. The program's objectives are aligned with the priority areas of Ireland's International Development Cooperation Policy. The content of the program builds on Ireland's long history of supporting ethnic minorities and vulnerable groups in Vietnam and in the region."
Pham Thu Ba, acting country director of Plan International Vietnam, emphasized that through the programme, ethnic minority communities, especially girls, people with disabilities, and women in extremely difficult communes in Hoa Binh and Quang Tri will have their capacity improved to be able to cope with and adapt to climate change; and have the opportunity to access basic services and participate in economic development models to improve their life.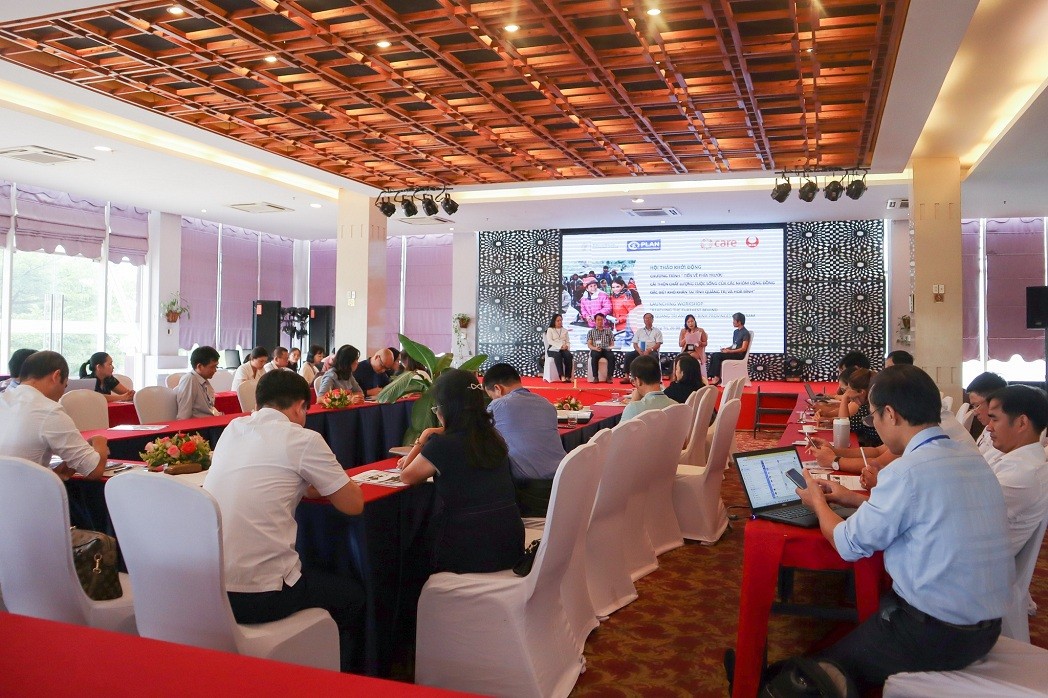 At the event held in Quang Tri province. Photo: Plan
In addition to direct activities in the community, the program also implemented at the national level with specific activities to connect resources and create change in a systematic way.
In this regard, Le Kim Dung, country director of CARE International in Vietnam highlighted that the program also promotes learning, policy practice and partnership building with central agencies, strengthening the implementation of the National Target Program for Socio-Economic Development in ethnic minority and mountainous areas along with other programs to support communities and ethnic groups - the most vulnerable to respond to economic fluctuations and effectively respond to climate and environmental challenges.