Discover the "Coconut Land" of Ben Tre
Besides famous products from coconuts, Ben Tre still has many interesting places with unique Mekong River Delta styles waiting for you to discover.
Known as the "coconut land of the Mekong River Delta", when it comes to Ben Tre, most people will think that this place is just full of coconut gardens stretching and there are not many places to have fun. In fact, the land of Ben Tre is also very diverse in the scenery. Besides, there are many entertainment spots with many traditional games such as catching fish, rowing a boat, etc. Especially, a whole "paradise" of fruits is waiting for you to discover here in Ben Tre.
Let's schedule a trip to Ben Tre to experience and enjoy many delicious dishes here.
Phung Cay (Con Phung)
Located between Tien Giang and Ben Tre provinces, Con Phung has never been absent from the tourist map of Mekong River Delta. Not only is it a famous ecological area of ​​Ben Tre, one of the four famous cays, but Con Phung also owns a natural landscape with typical imprints of the region.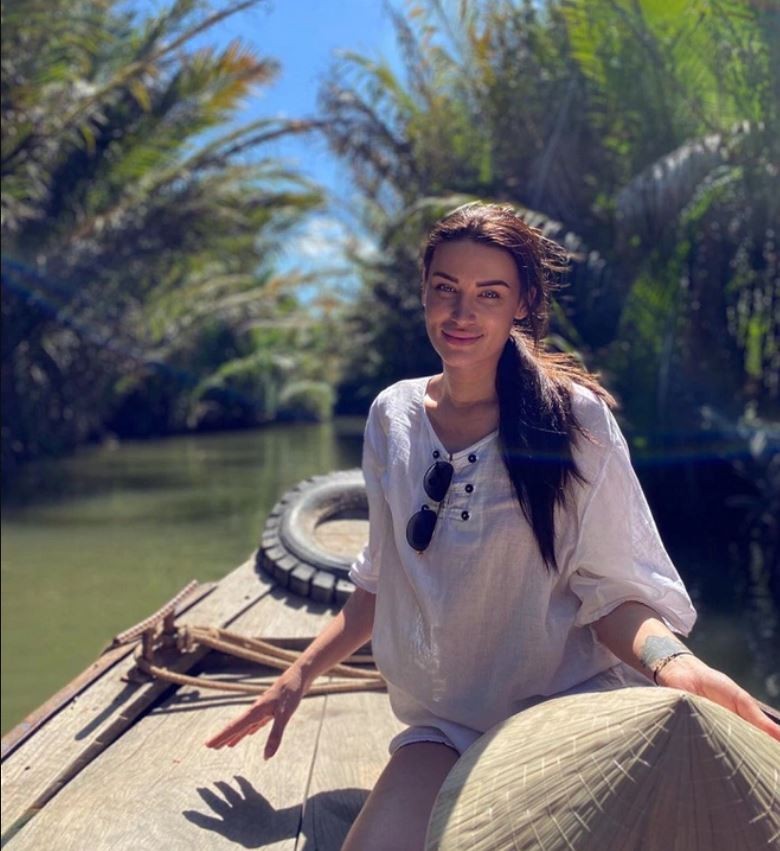 Many tourists enjoy this experience. (Photo: To Quoc)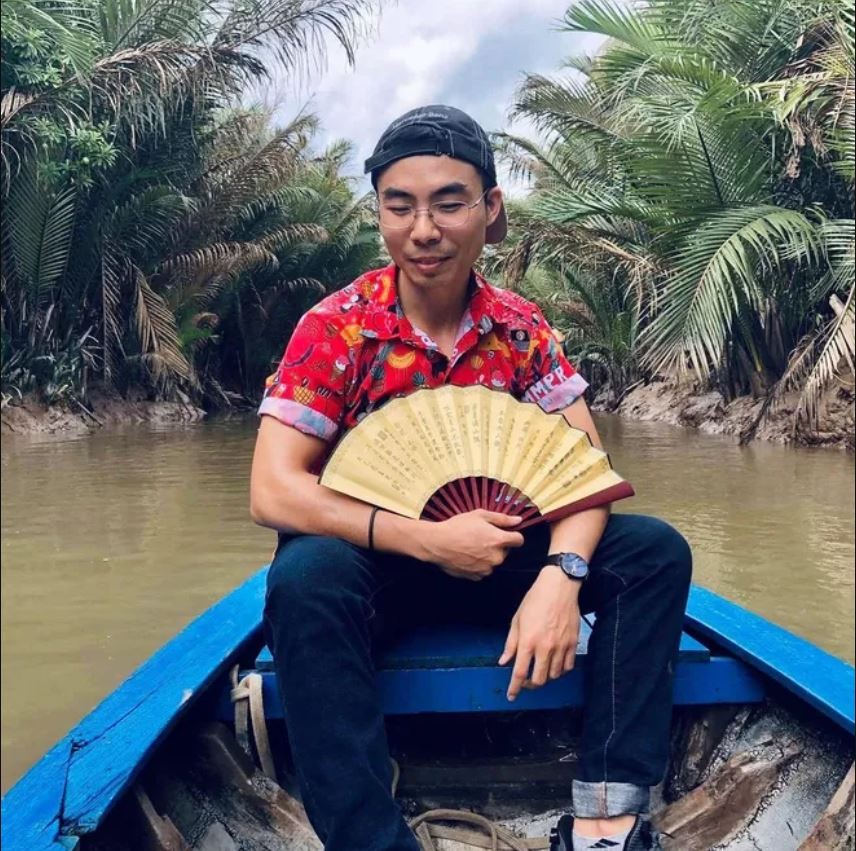 Floating around the small creek with two banks of coconut trees. (Photo: To Quoc)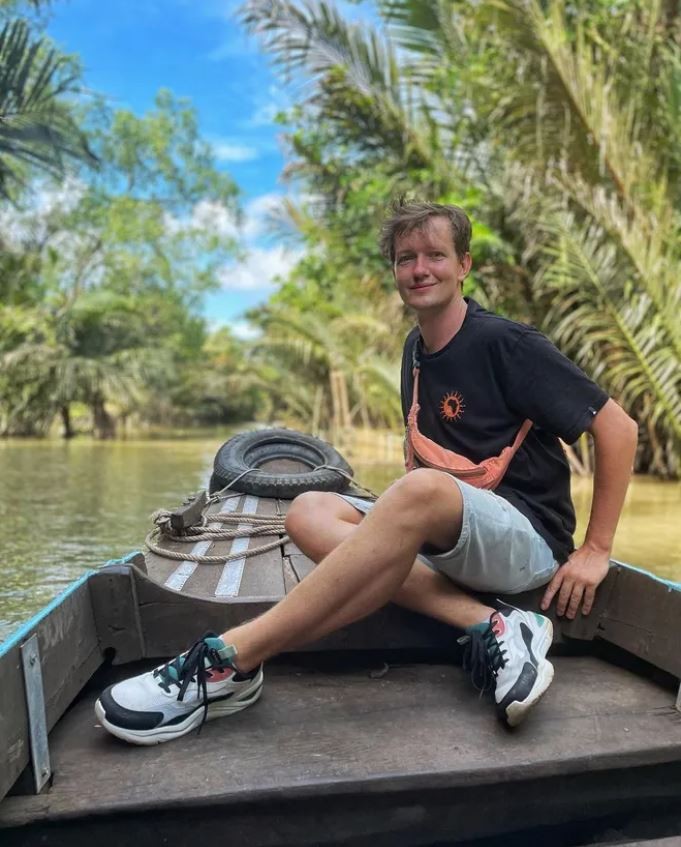 (Photo: To Quoc)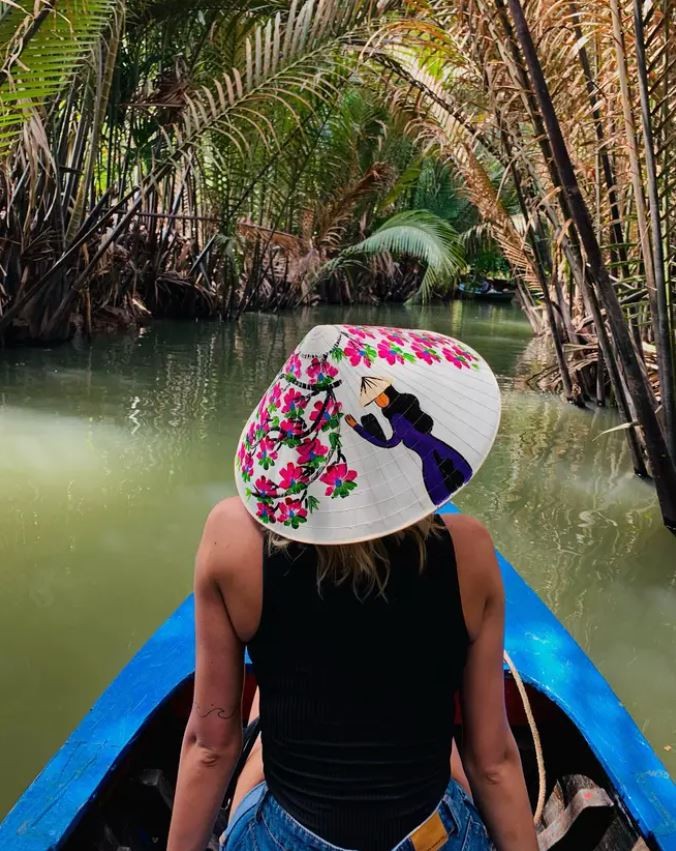 (Photo: To Quoc)
Once you arrive here, you must definitely sit on a boat, float around the small creek with two banks of coconut trees, and listen to the boat drivers telling about the history of Con Phung. After going through the creek, the next place worth visiting is the beekeeping area for honey, the coconut candy factory, the place to make handicrafts from coconut. Here, you will see how to get pure honey from the nest, the production process of coconut candy, and buy some handicrafts as gifts.
In addition, you can also enjoy honey tea, garden fruits and listen to the melodies of Southern music of Don Ca Tai Tu. Finally, try riding a horse-drawn carriage on the village road and visit the orchard and idyllic scenery to understand more about this land.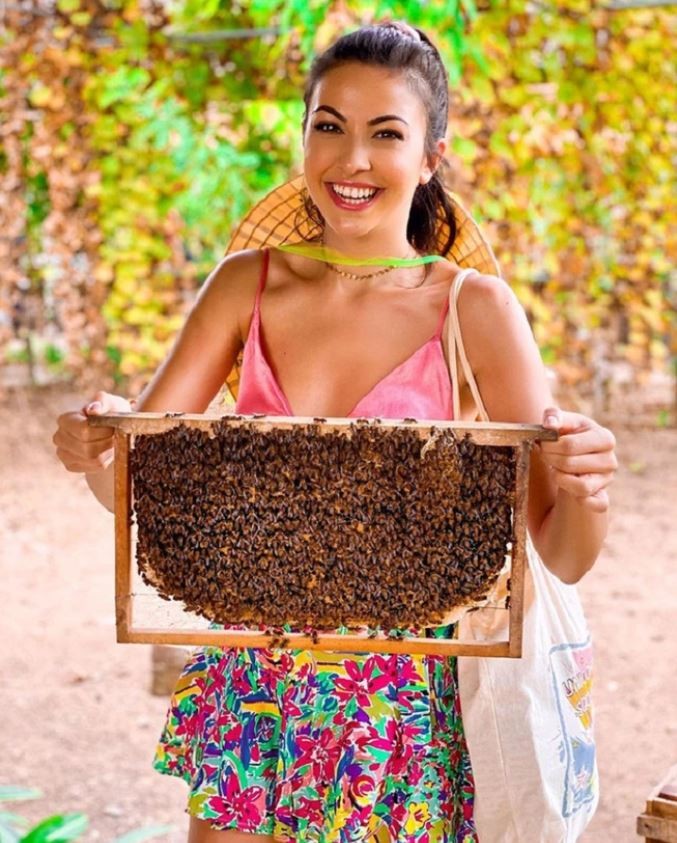 Keeping the bee nest for extracting honey. (Photo: To Quoc)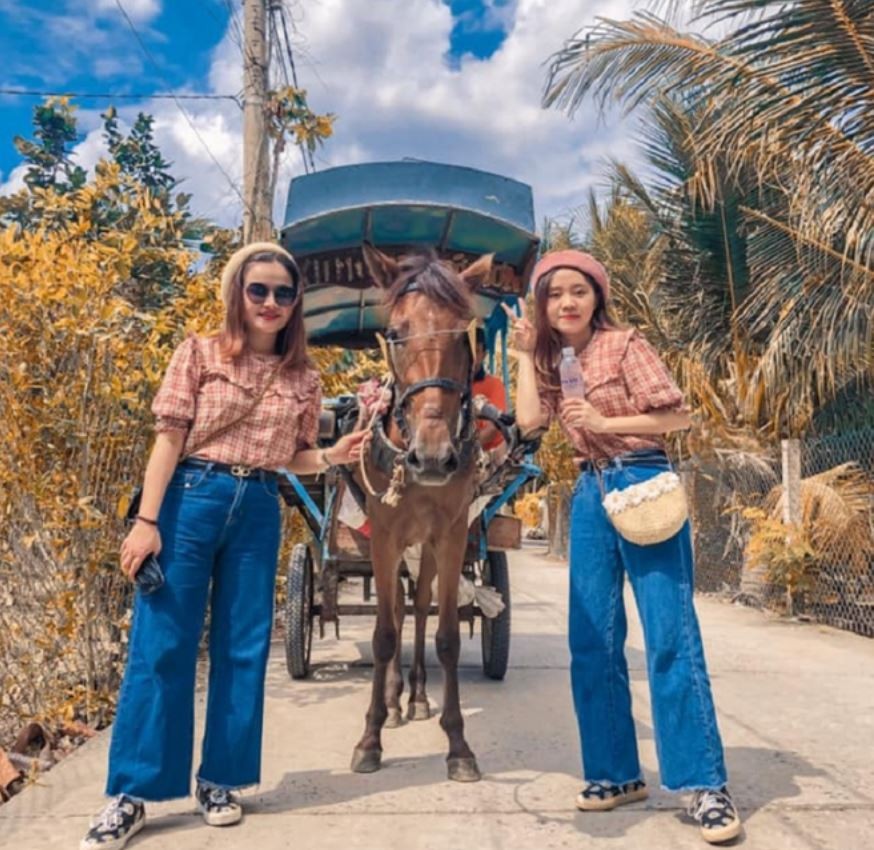 Riding a horse-drawn carriage. (Photo: To Quoc)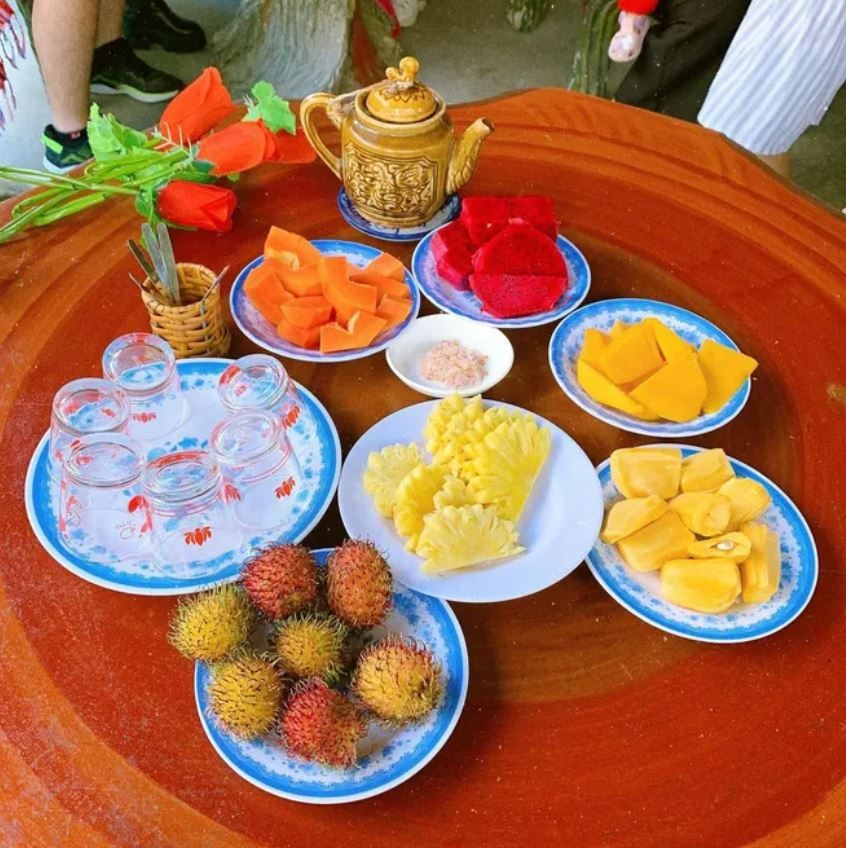 (Photo: To Quoc)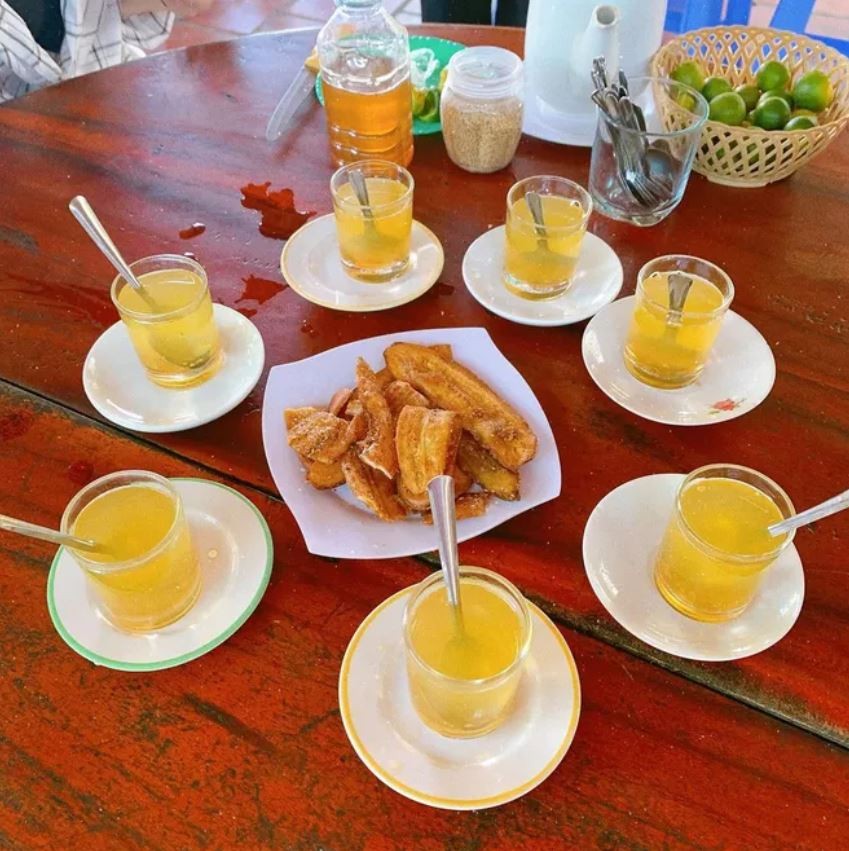 Visitors can try tea with honey. (Photo: To Quoc)
Besides these interesting activities, Con Phung also has many shimmering corners for you to freely take pictures. Don't forget to enjoy some special local dishes such as fried fish, pancakes, fried sticky rice, etc. from fresh local ingredients.
Entrance ticket price: VND 30,000/adult and VND 20,000/child
Food and drink: VND 100,000 - 150,000/person
Ticket price to visit, drink tea, don ca tai tu music, ride a horse-drawn carriage, ride a dinghy (with a guide): VND 200,000 – VND 250,000/person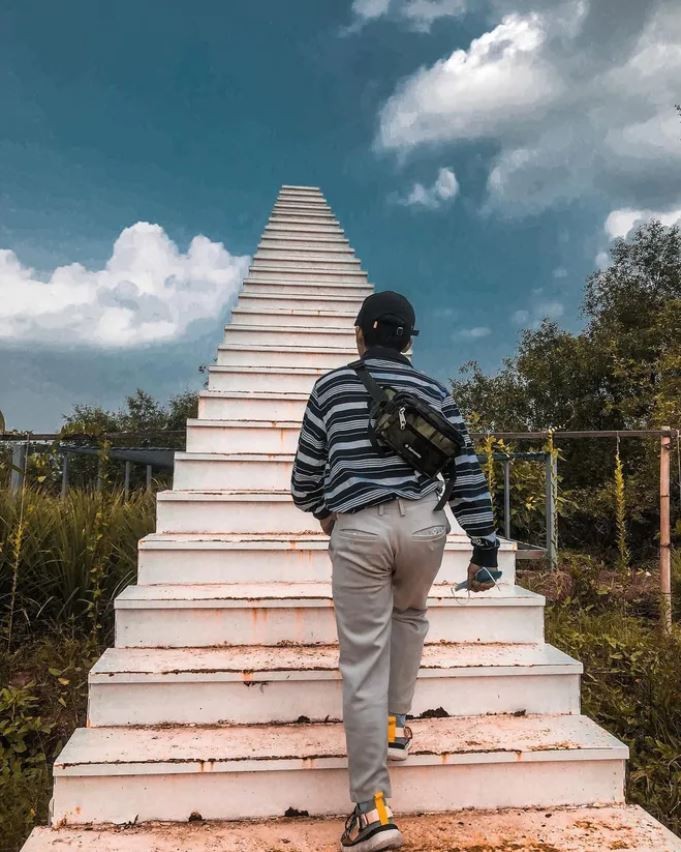 There are many other beautiful places for taking pictures at Con Phung. (Photo: To Quoc)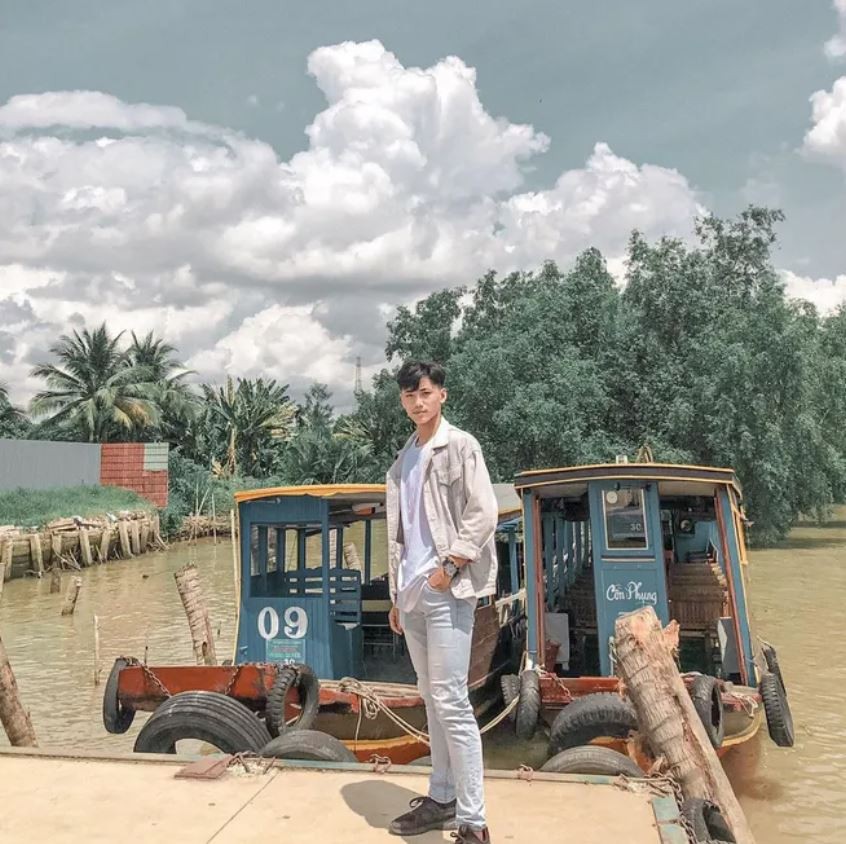 (Photo: To Quoc)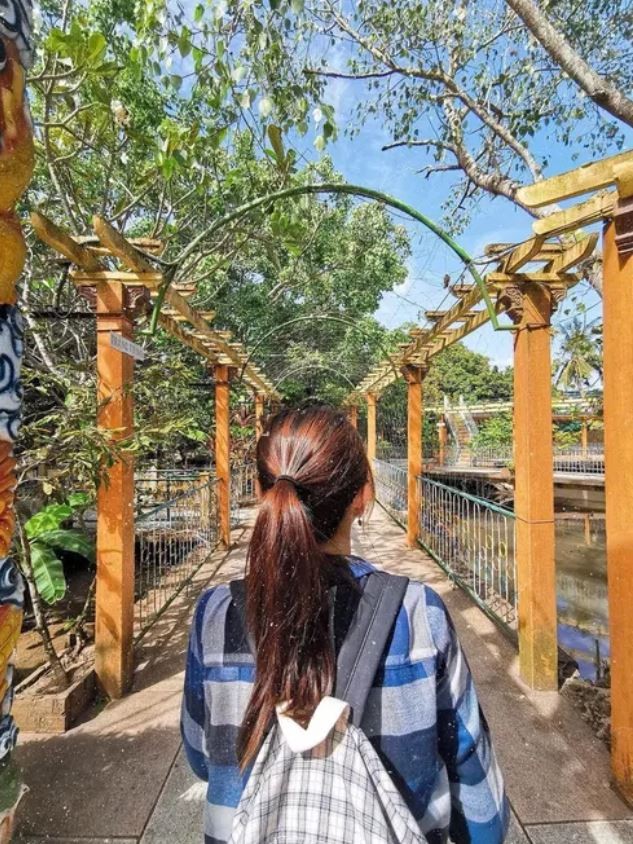 (Photo: To Quoc)
Lan Vuong Tourist Area
Only about 90km from Ho Chi Minh City, Lan Vuong tourist area is very suitable for a step back in time. From the unspoiled fields, this place has been designed to create a river-like tourist area with a small river stretching the whole area and countless fun entertainment activities. Not to mention, the space here is also very cool with a fruit garden laden with fruit.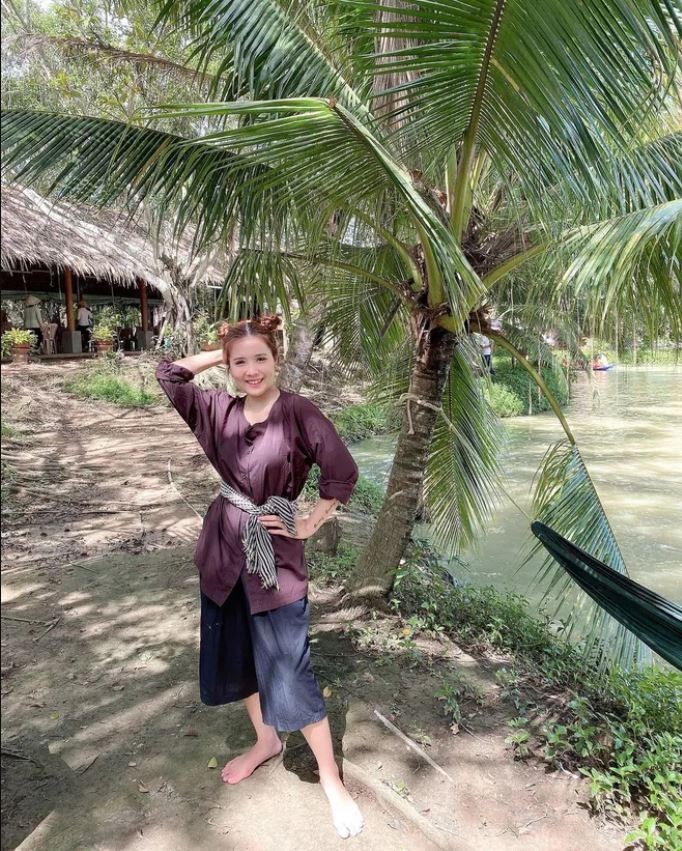 (Photo: To Quoc)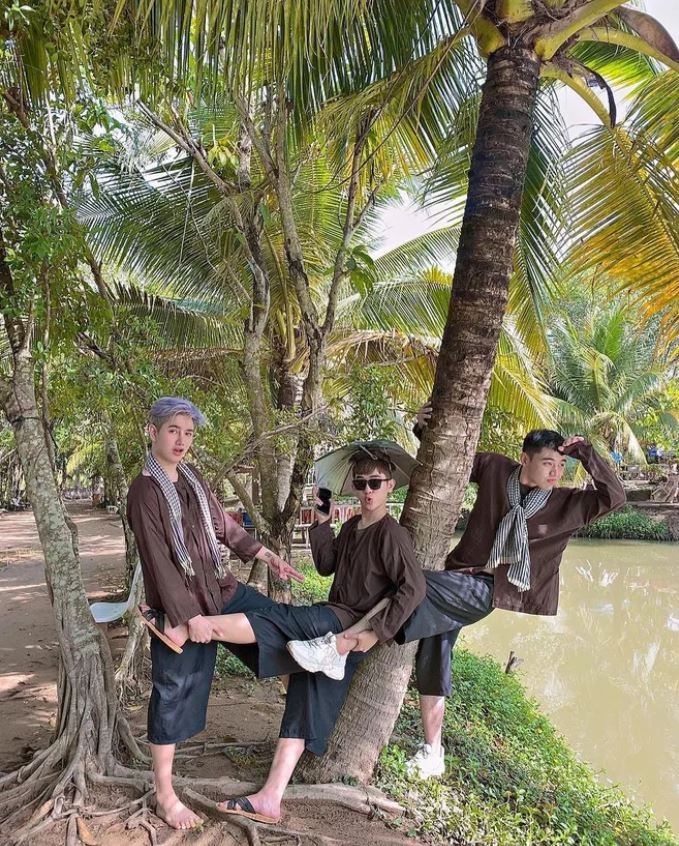 (Photo: To Quoc)
At Lan Vuong tourist area, there are many interesting folk games for you to experience such as walking on the monkey bridge, riding a bike crossing the bridge, catching fish, swinging across the river, etc. Visitors can also grill and enjoy the fish they catch on the spot. Besides, visitors can listen to Don ca tai tu, sing karaoke, or organize an overnight campfire. This place also let visitors rent a set of Ao ba ba (Vietnamese silk ensemble) and a local bandana to take beautiful photos here.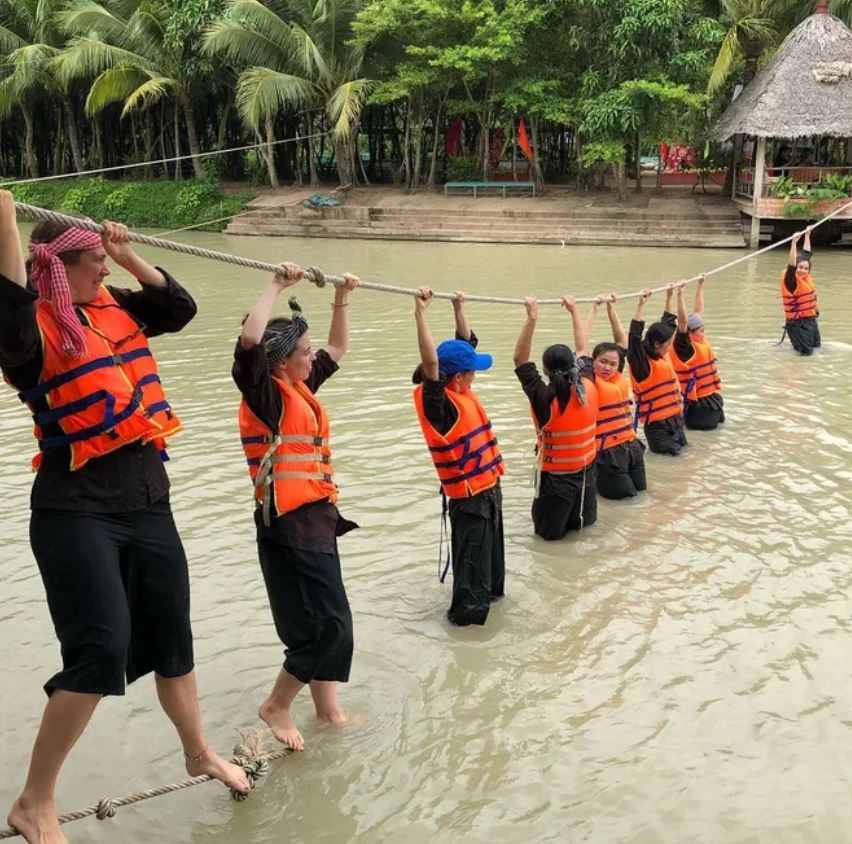 Walking on the monkey bridge. (Photo: To Quoc)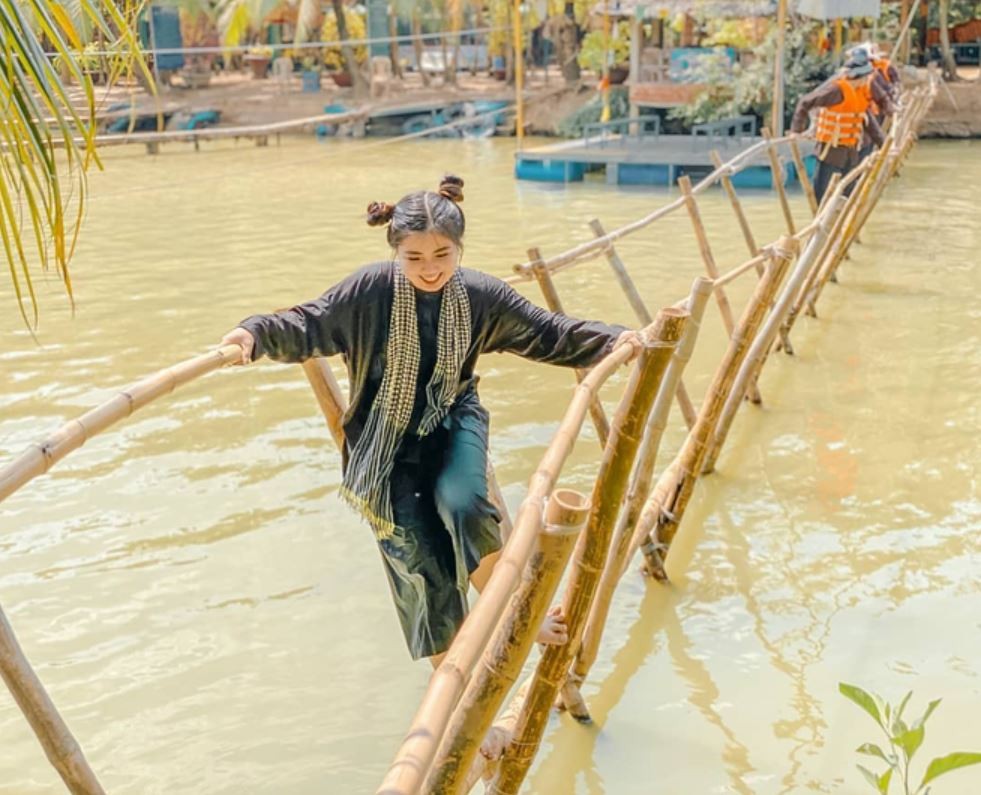 Folk game. (Photo: To Quoc)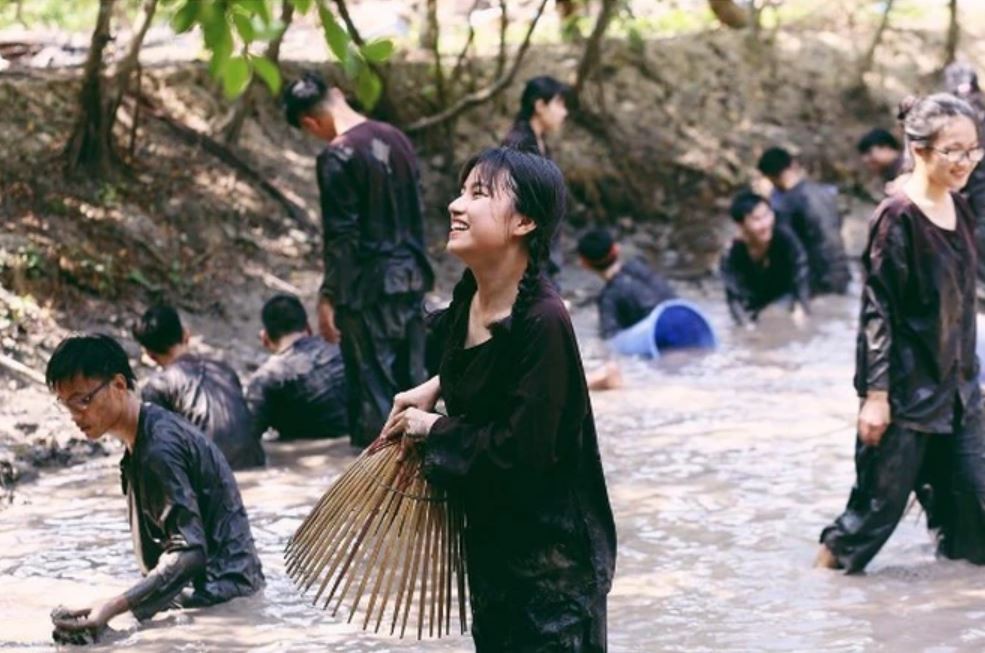 Catching fish. (Photo: To Quoc)
Entrance fee: VND 30,000/pax (collected only on holidays and Tet)
Renting clothes: VND 70,000/set
Catching fish: VND 800,000/10 snakehead fish (free support grilled with vermicelli, raw vegetables and tamarind sauce)
Water bike ride on the river: VND 80,000/ 2 people/ 30 minutes.
Thanh Phu Beach
Many people still think that there are only rivers and no sea at the Mekong River Delta. In fact, Ben Tre has a vast Thanh Phu beach and a bustling seafood trading area. In addition, the route to Thanh Phu beach is also quite spectacular, where visitors can stop by to take a few pictures before reaching the sea.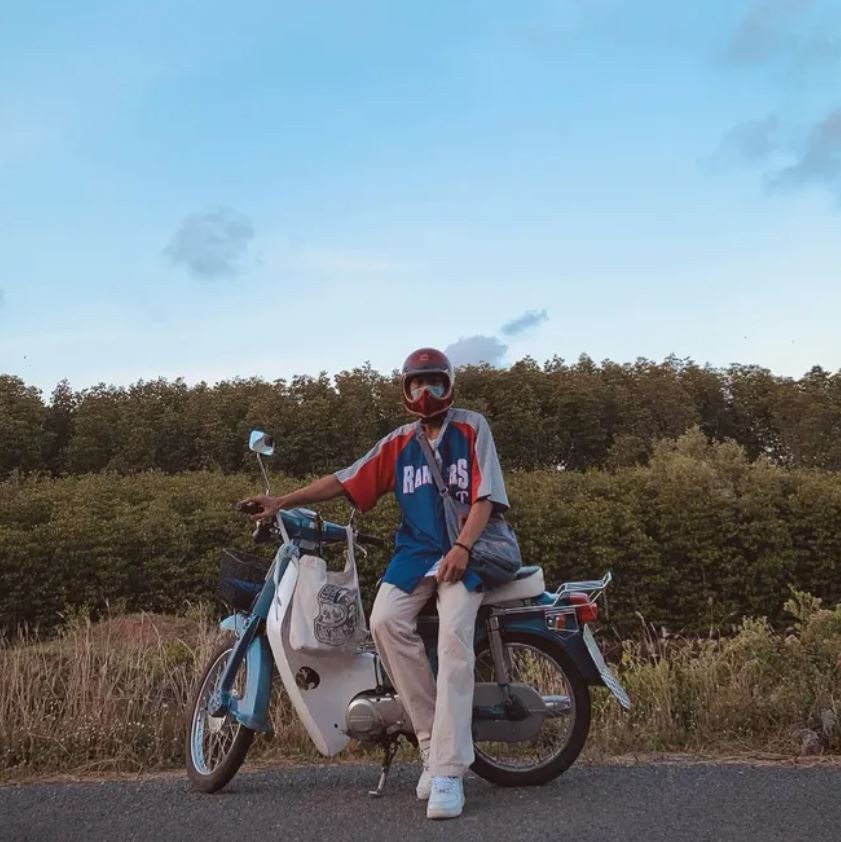 On the way to the beach. (Photo: To Quoc)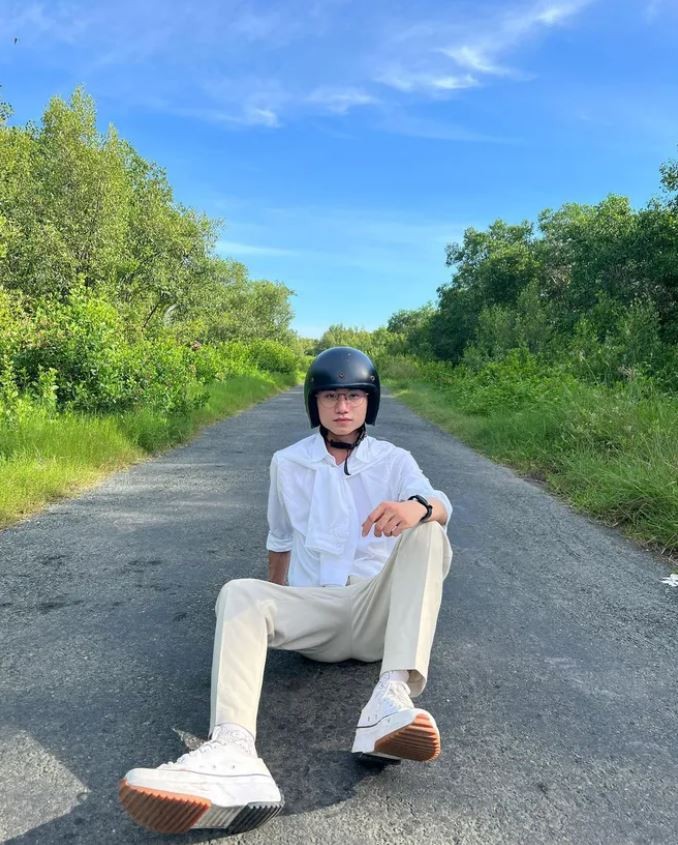 (Photo: To Quoc)
At low tide, Thanh Phu beach reveals 3 very unique lakes. These lakes have fairly shallow, clean water and no snail carcasses, so they are suitable for both non-swimmers and children. Coming here, in addition to swimming, visitors can walk along the beach and enjoy the scenery.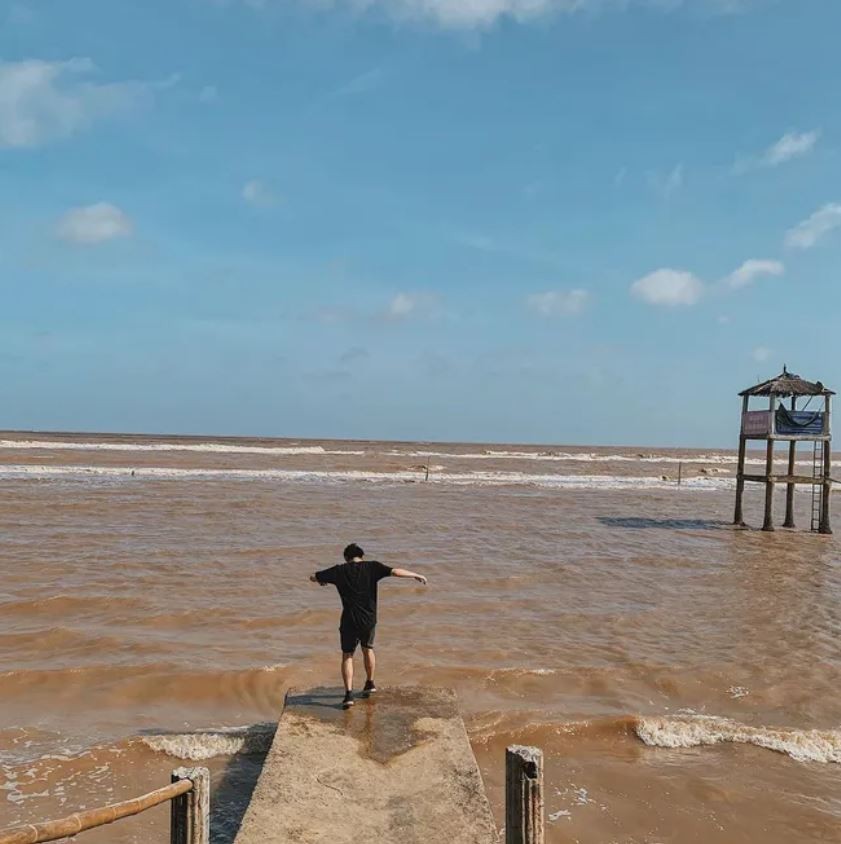 Taking photo in the beach. (Photo: To Quoc)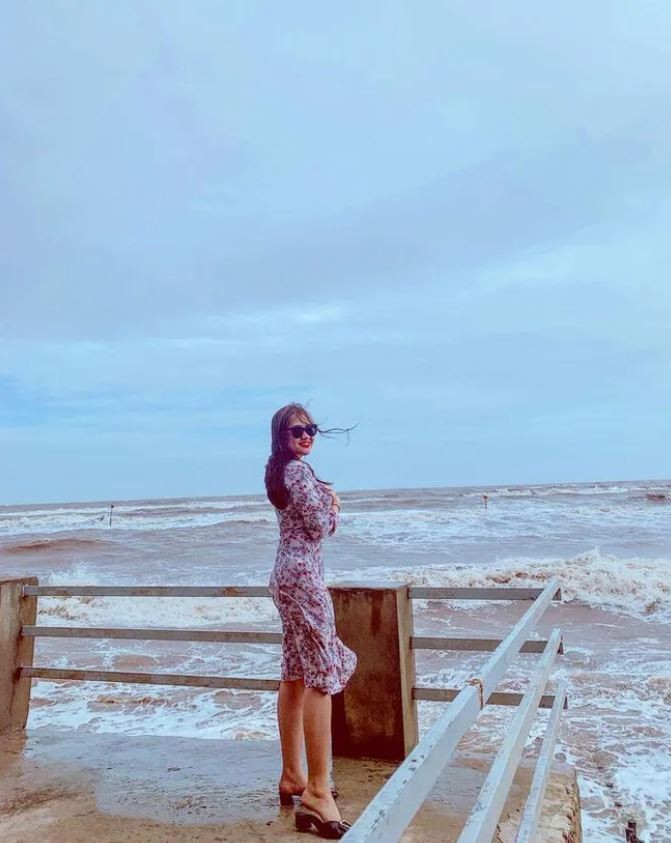 (Photo: To Quoc)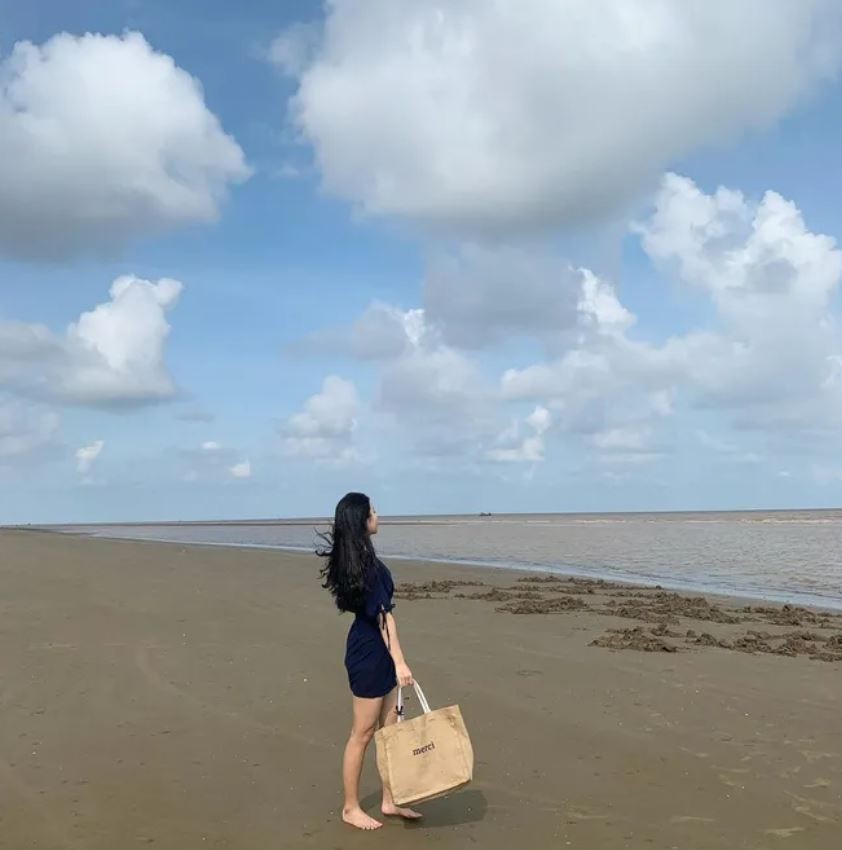 (Photo: To Quoc)
Feeling hungry, visitors can immediately stop at the seafood market located on the beach to try crabs, shrimps, snails, oysters, etc. at a very reasonable price. Both ready-made seafood and fresh seafood are available in this area. In addition, pork organ congee is also a specialty dish of Thanh Phu. If you want to enjoy good pork organ porridge, you have to go to Bay Nhan restaurant, 1 bowl of porridge here is full of meat, and hot porridge but costs only VND 20,000.
Visitors can enjoy seafood at very reasonable price. (Photo: To Quoc)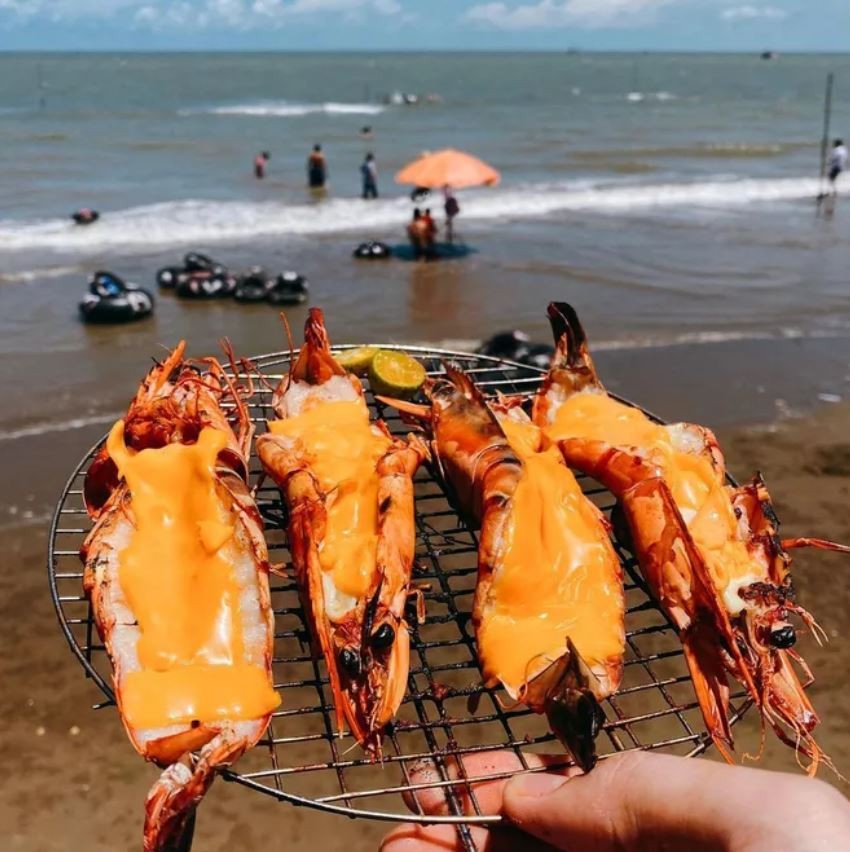 Grilled seafood. (Photo: To Quoc)
Cai Mon Fruit Garden
Usually in the summer, from June to August is the time when the fruit begins to ripen. Nothing is more wonderful than coming here to pick fruit and eat right in the garden.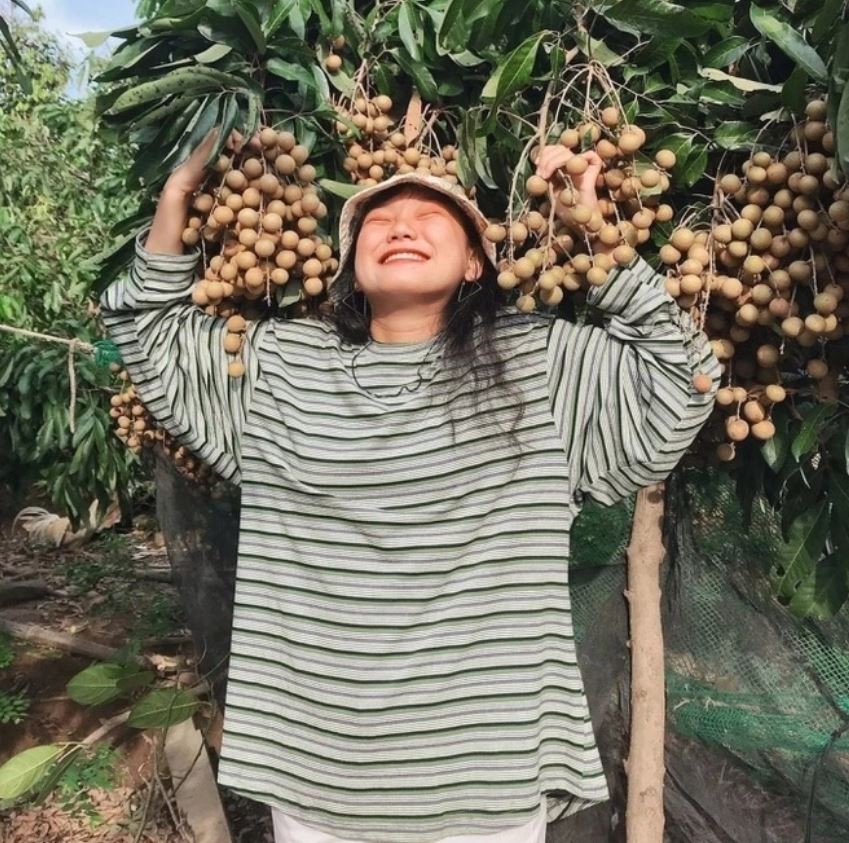 A young girl enjoying the longan fruit. (Photo: To Quoc)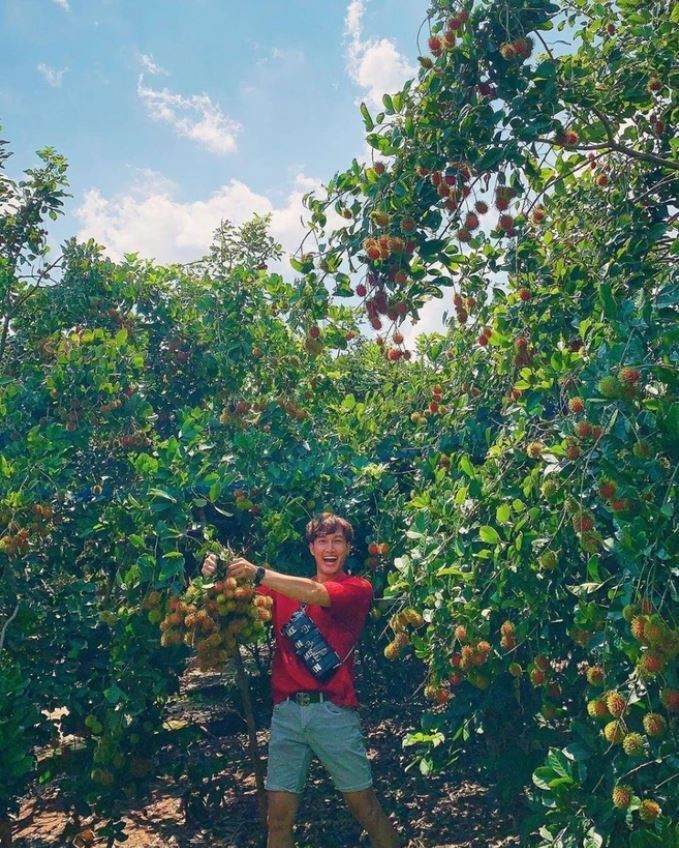 At the fruit garden. (Photo: To Quoc)
Coming to Cai Mon fruit garden, visitors can freely walk around and enjoy the fruits you like. This place grows billions of fruit trees, which are rambutan, longan, durian, southern mulberry, custard apple, tangerine, etc. Stepping foot into the garden of longan or durian, visitors will be immediately "knocked down" by the nose-splitting scent of these fruits. If you want to buy fruit as a gift, the owner will charge you according to the price you buy at the garden, fresh and delicious but very cheap.
Entrance ticket price: VND 10,000/person
Ticket price to pick fruit and enjoy: VND 70,000/person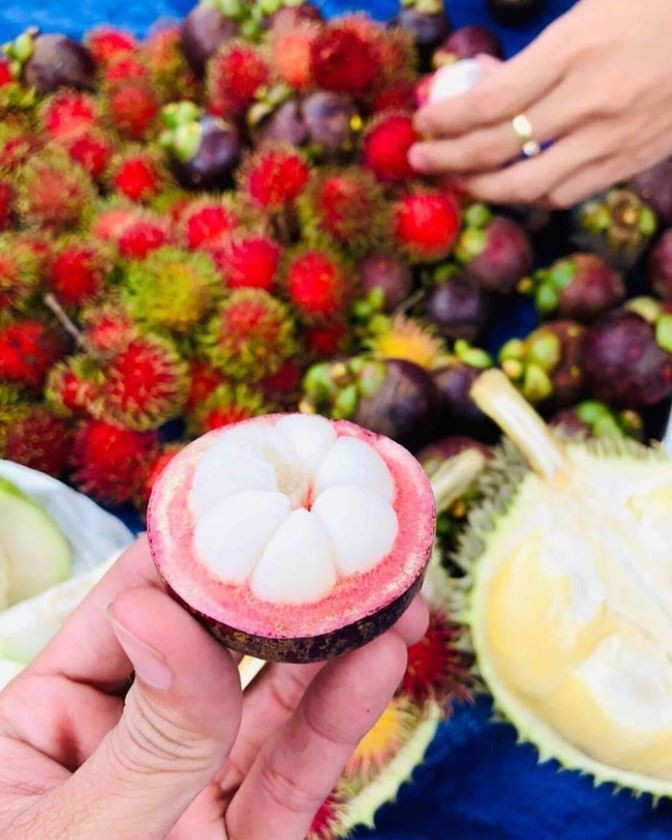 The land of tropical fruits. (Photo: To Quoc)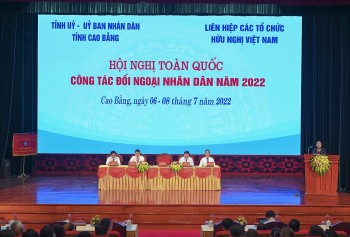 Friendship
During the event, many important issues will be discussed, and constructive suggestions and solutions will be provided to promote more effective people-to-people diplomacy operations.