E-commerce Strengthens Import and Export Activities During Covid-19
In the context of the pandemic, most businesses consider the use of e-commerce applications for import and export purposes relatively effective.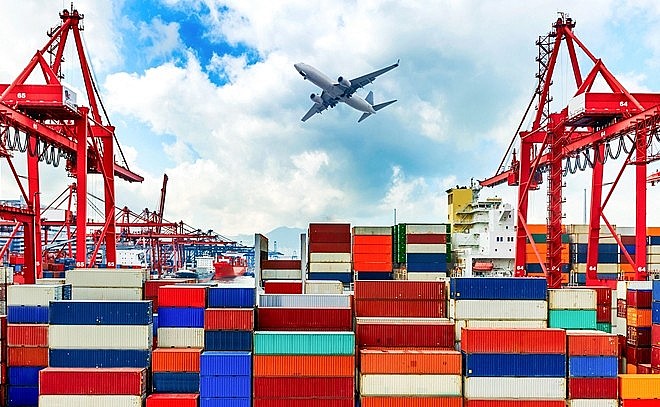 Currently, 18% of businesses use e-commerce websites/apps for import and export purposes. Photo: congthuong.vn
Strengthening online import and export
The e-commerce index 2022 report recently published at Vietnam Online Business Forum - VOBF 2022 shows that in 2021, the Covid-19 pandemic has seriously affected all sectors of the economy.
While Gross Domestic Product (GDP) increased by 2.6% over the previous year, the wholesale and retail sector decreased by 0.2%. The accommodation and food service industry decreased by 20.8%, the transportation and warehousing industry decreased by 5.0%.
Despite the difficulties of the modern world economy, the field of e-commerce continues to maintain rapid and stable development. In 2021, this field has achieved a growth rate of over 20%, and reached a scale of over US$16 billion. This rate will be much higher in 2022 thanks to the good control of the Covid-19 pandemic and the growth drivers from the second wave.
The report also shows that, in terms of business-to-business (B2B) e-commerce transactions, channels such as social networks, e-commerce platforms or businesses' websites are gradually becoming the main channels for receiving orders from customers.
The 2021 survey shows that up to 88% of businesses receive orders through mobile applications. Under the influence of the Covid-19 pandemic, in 2021, businesses have continued to cut costs to the maximum to maintain operations.
Among enterprises participating in the survey, 47% of enterprises rated the role of e-commerce in their production and business activities as relatively important.
According to the report "In terms of business size, 21% of large enterprises rate the role of e-commerce in their production and business activities as very important. This rate is double that of small and medium enterprises (9%)."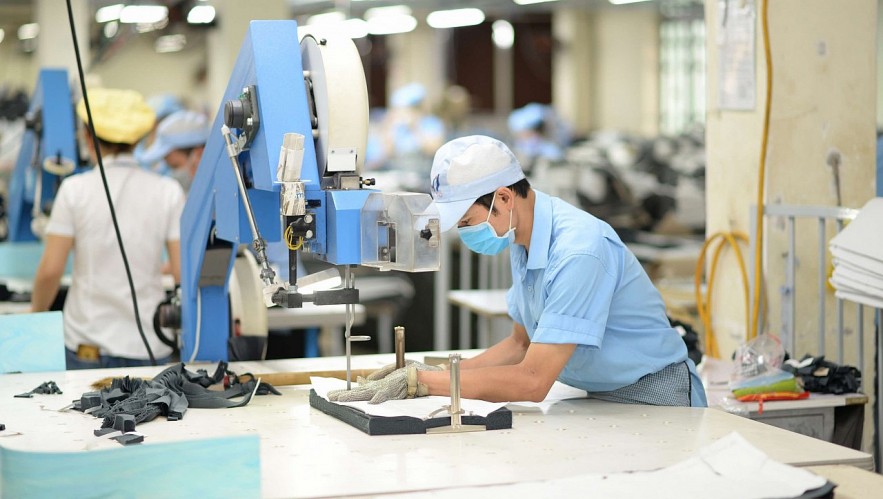 Photo: moit.gov.vn
Green consumption is the trend
Sharing more about the trend of e-commerce in the coming years, Chairman of the Vietnam E-commerce Association (VECOM) Nguyen Ngoc Dung said that e-commerce is a socio-economic approach. During the time of social distancing because of Covid-19, it has made trade more convenient.
Along with the traditional channel, e-commerce has affirmed to be the main channel supporting economic development. VECOM has cooperated with localities to develop and apply e-commerce in various industries.
Nguyen Ngoc Dung said that green consumption is a smart consumption trend. This trend is associated with businesses making green, environmentally friendly products and consumers responding to the products. That will create great opportunities for businesses to develop.
Lazada's Director of External Relations Vu Thi Minh Tu said that in the early days of e-commerce, consumers would look for low-value products, because they do not have much trust and understanding about online shopping.
Recently, however, there has been a shift. Customers have paid attention to the seller's reputation, the product quality has increased markedly
Lazada also cares about consumers' habits with more environmentally-friendly, health-protecting, and responsible products. On the occasion of the recent Earth Hour response, businesses have cooperated with big brands to bring products that are produced and packaged in an environmentally friendly manner. Those products receive positive support from consumers.
According to statistics, the e-commerce field in Vietnam is currently ranked 2nd in Southeast Asia, driven by the Covid-19 pandemic. Experts say that e-commerce will continue to grow strongly and is forecast to reach about US$39 billion by 2025.
In the first quarter of 2022, Vietnam had more than 8 million new online consumers, with more than 55% of them coming from non-urban areas. The percentage of e-commerce consumers tends to increase with 97% of consumers still using the service and 99% intending to continue using it in the future.
Some beauty products, women's fashion, and household items are the products that are most interested and purchased on the 4 e-commerce platforms Shopee, Lazada, Tiki and Sendo.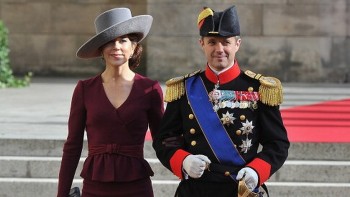 Friendship
Denmark's Crown Prince and Crown Princess will visit Vietnam to celebrate 50 years of diplomatic relations and promote green solutions.