Earth Day 2022 and Vietnam's Efforts in Tackling Climate Change
Vietnam has joined the international efforts in celebrating Earth Day 2022 and tackling climate change.
According to Nhan Dan Online, to address climate change, the United Nations has called on all governments, enterprises, and citizens in the world to be accountable and to act boldly, innovate broadly, and implement equitably solutions to climate change. To realize this goal, the world needs to change to a more sustainable economy that is beneficial to both humans and the planet.
Nhan Dan Online said that under the theme "Invest in Our Planet" of this year's Earth Day, the United Nations called for cooperation to revitalize nature for a healthy planet for our future generations. This is the moment to change it all, from the business climate and the political climate to how humans take action on climate.
The Secretary-General of the United Nations Antonio Guterres welcomed the International Monetary Fund's establishment of the Resilience and Sustainability Trust (RST) as a new instrument to support low and middle-income countries in coping with long-term challenges, including climate change.
Vietnam has actively engaged in environmental protection and aims to achieve the dual task of saving energy and reducing the state budget.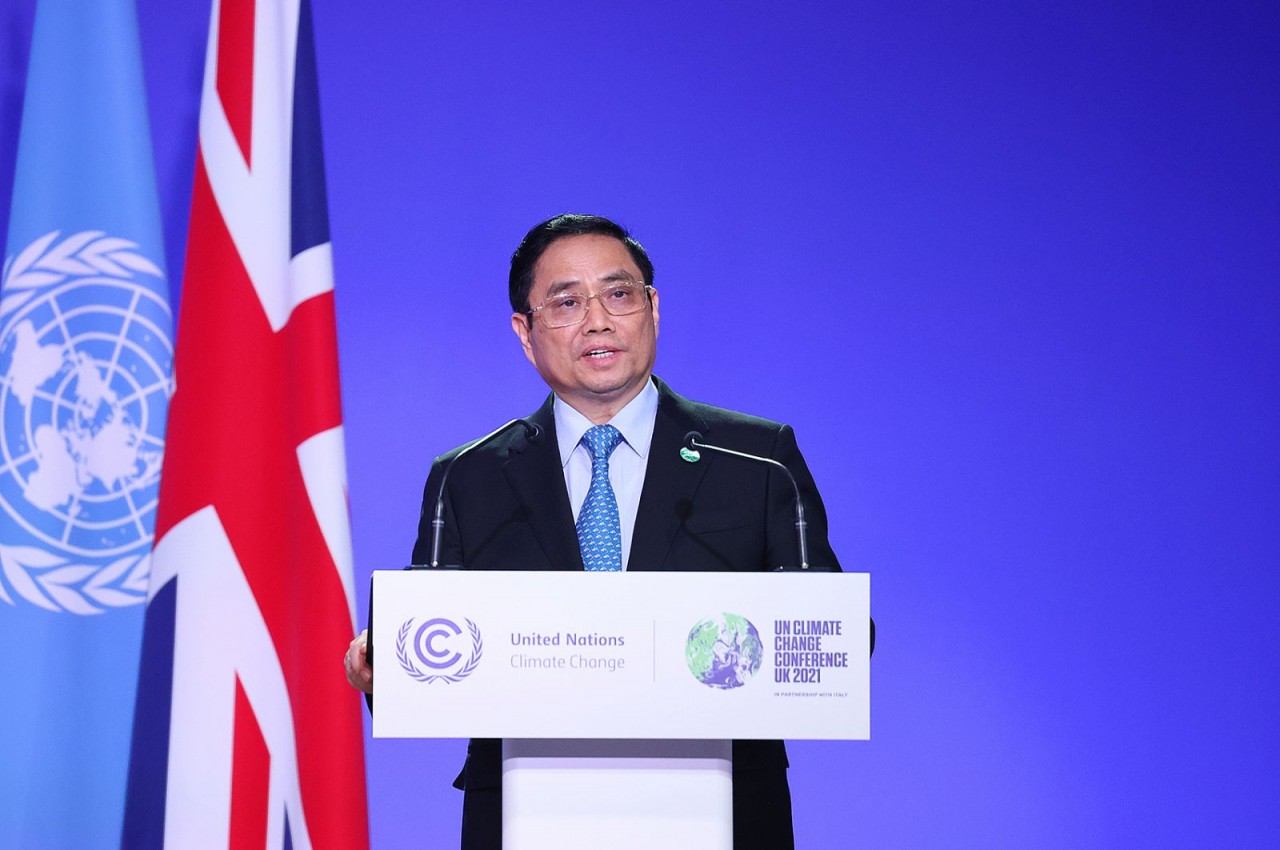 PM Pham Minh Chinh at COP26. Photo: VGP
Vietnamese government has adopted the National Program on Energy Saving and Efficiency in the 2019-2030 period and aims to save 5-7% of total national energy consumption by 2025 and 8-10% or 60 million tons of oil equivalent (TOE).
VOV World said that Vietnam is now shifting from an economy using traditional fuels to one of hybrid energy and aims to become one of the countries using the highest levels of solar power, with around 16.6 GW by the end of 2020. Under the National Program on Energy Saving and Efficiency, by 2025, Vietnam aims to reduce energy consumption by 6.5% and have 90% of provinces and cities implementing the program on energy saving and efficiency.
"Conserving energy, using energy efficiently, and protecting the environment are the primary national policies and are the responsibility of the whole society. Vietnam aims to save 7% of total energy consumption by 2030 and 14% by 2045", said the Deputy Head of the Party Central Committee's Economic Commission Nguyen Duc Hien, reported by VOV World.
It is clear that over the past years, Vietnam has contributed greatly to global efforts in responding to climate change. Last year, in his remarks delivered at the 26th United Nations Climate Change Conference of the Parties (COP26) in Glasgow, Vietnamese Prime Minister Pham Minh Chinh clearly stated the determination of the country in tackling the issue. He said: "As one of the countries most affected by climate change, Viet Nam is making every effort to both respond to climate change and foster economic development to grow and ensure an ever-better life for its people while contributing responsibly alongside the international community. We look forward to advancing cooperation with international partners through investment programs and projects, and sustainable development", according to the Vietnamese Government Portal.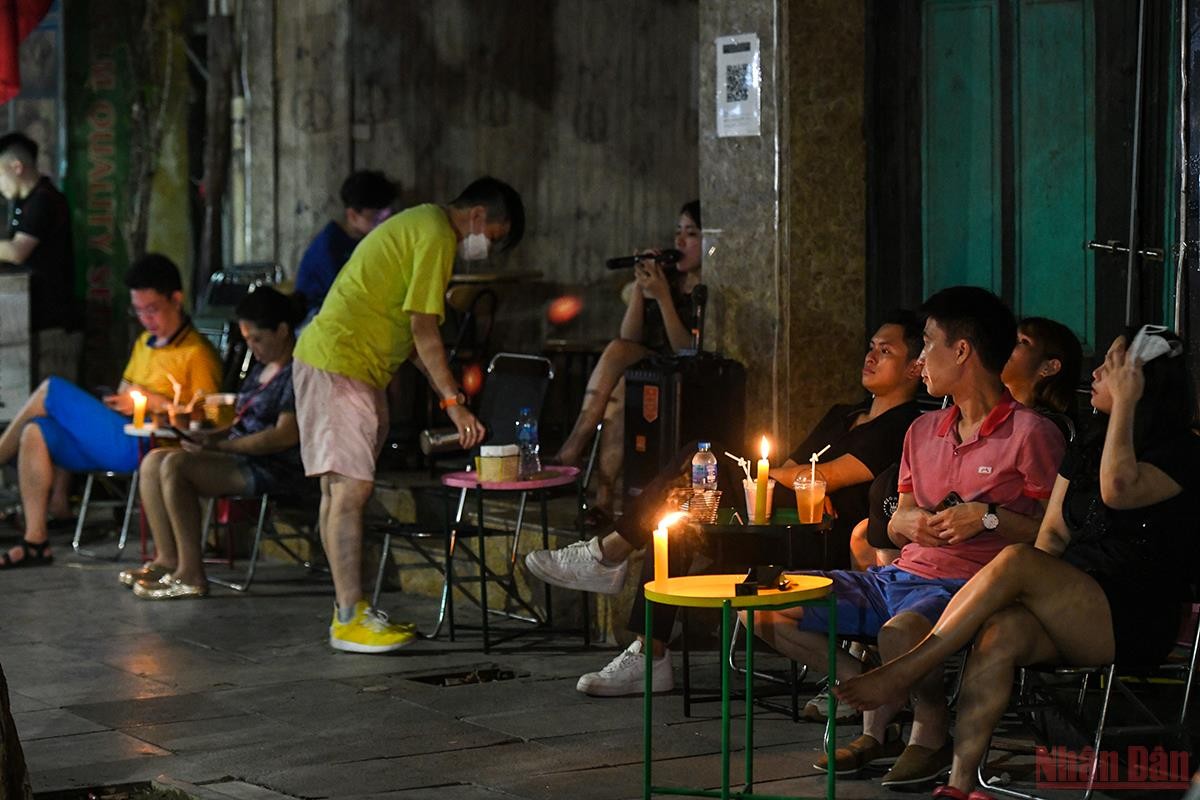 Restaurants in Ha Noi responded to Earth Hour 2022. Source: Nhan Dan Online/Thanh Dat
It is recorded that in March 2022, a hybrid nationwide ceremony has been held by the Ministry of Environment and Natural Resources of Vietnam to kick off a series of events to celebrate World Water Day, World Meteorological Day, and Earth Hour 2022.
According to VNA, the ceremony on March 23 brought together 63 cities and provinces across the country and 400 international organizations, non-governmental organizations, diplomatic corps in Vietnam, Vietnamese ministries, and agencies.
In his opening remarks at the ceremony, Minister of Environment and Natural Resources Tran Hong Ha underscored the necessity to further strengthen forecast and early warning systems in the short and long run to protect people's well-being and properties; promote effective management and protection, and sustainable use of groundwater and water resources for the lives of today's and tomorrow's generations; and raise awareness of energy efficiency for the sustainable future of the planet and humanity. The Minister also asked authorities at all levels to reinvent their mindsets in policy-making, with the development of the green economy and the circular economy taken into account, and urged people throughout the country to act together for a sustainable future, reported by VNA.
In response to the Earth Hour 2022, the Ministry of Environment and Natural Resources is calling all people and organizations to switch off lights and non-essential electronic devices for an hour, from 8:30 pm to 9:30 pm, on March 26./.
Vietnam Makes Positive Impact at COP26

Prime Minister Pham Minh Chinh's trip to Europe has left a deep and strong impression on friends and international partners about a confident and responsible ...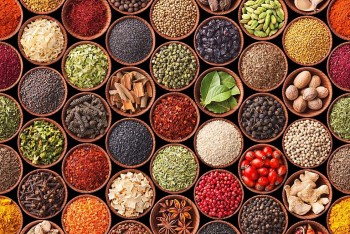 Vietnamese Herbal Tea
Antioxidants have been known since the 1990s and have been useful in fighting cancer, atherosclerosis, and many other chronic diseases.