According to Hindu Stantimes, Eid ul-Fitr is celebrated as the end of the month-long fasting during the holy period of Ramadan or Ramzan when the Muslim community practice Roza (fasting in Islam). To know frankly, Eid will take place either on Saturday, May 23 or Sunday, May 24, depending on the sighting of the crescent moon, Express.uk reported.
Eid ul-Fitr means 'the festival of breaking the fast' and it marks the end of Ramadan. Eid is not just a time for celebrations and feasts, but also a time when one remembers Allah and thank him for all his blessings he has bestowed.
What do people do during Eid?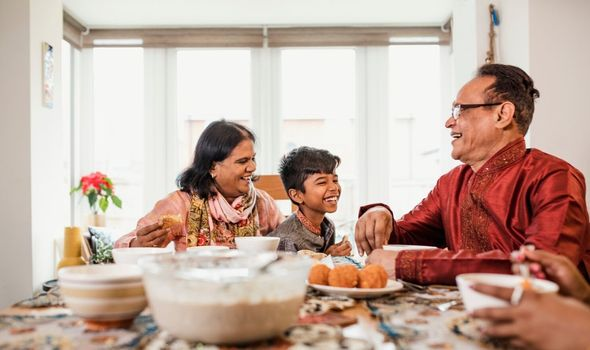 Eid 2020: Families will enjoy lavish meals together this Eid (Image: GETTY)
As one of the five pillars of Islam, charity or zakat is offered to the needy throughout Ramadan and also on Eid so that people get an opportunity to share joys with others. Ramadan is a time for introspection and gives us a spiritual opportunity to be closer to Allah.
During the fasts, Muslimsabstain from eating, drinking, gossip, cursing, and are encouraged to focus on meditative acts like prayers, reading the Quran and engaging in noble acts such as charity.
The day also entails devotees dressed in new clothes, exchanging greetings by saying "Eid Mubarak", which means "have a blessed Eid", and distributing sweets. Children receive gifts and money from their elders which is called Eidi. For the Muslims in India, it is said that the day is incomplete without a food spread containing a variety of delectable dishes including biryani, haleem, kebabs and desserts like seviyan and sheer khurma.
How will Eid celebrations be different amid coronavirus?
Typically, Muslims gather at mosques and prayer areas in the morning to perform Eid Prayer and greet each other. Other traditions include visiting friends and relatives, hosting food parties and sharing sweets, according to USA Today.
This year, Muslim families isolated at home during the coronavirus quarantine will miss those communal traditions. Instead, many are creating prayer spaces inside their houses modeled after the places where they normally would worship.
Home decorating for the holy month is not a new tradition, but it's taken on new significance this year because of the isolation wrought by the pandemic. Families want to keep the festive spirit of Ramadan, especially for children who look forward all year to the holiday.
During Eid, children get new clothes, shoes and cash gifts called "Eidi" from their elders and relatives.
Since mosques had to close their doors, many Islamic institutions and foundations opened more virtual spaces to help Muslims worship and offer guidance during the pandemic.
The holiday is considered a time of forgiveness and of giving thanks to Allah for helping people to complete their spiritual fasting. Many Muslims display their thanks by giving donations and food to those less fortunate than themselves.
How long is the Eid festival?
Eid is a three-day celebration and in most Muslim countries, Eid is observed as public and school holidays. In the U.S., many employers and schools allow time off for Muslim workers and children – particularly in areas with a high Muslim population.
How should you greet Muslims on Eid al-Fitr?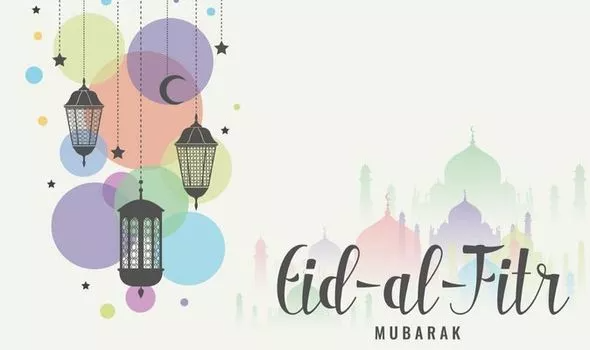 Eid 2020: Greetings and how to respond to Eid Mubarak (Image: GETTY)
The most standard greetings on this occasion is "Eid Mubarak" which means "have a blessed Eid."
VNT