Essex lorry deaths: Ha Tinh police charge seven with organizing, brokering illegal emigration
Police in the central province of Ha Tinh said on February 20 it has issued decisions to start criminal proceedings against seven suspects on the charge of organizing, brokering illegal emigration under Article 349 of the Penal Code.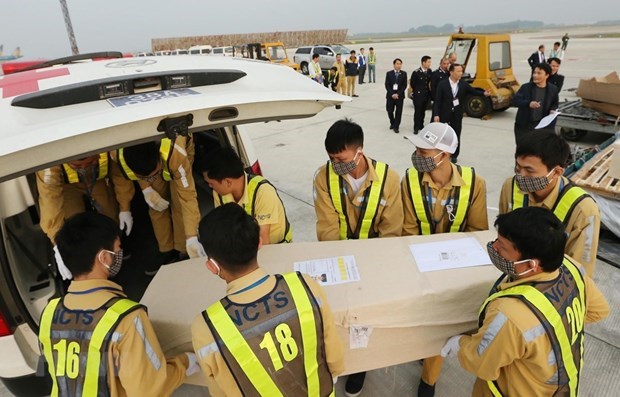 Bodies of the victims are transported to their homeland. (Photo: VNA)

The move is related to the Essex lorry deaths case in October 2019, during which all 39 victims found dead at the back of a lorry in Essex, the UK, were identified as Vietnamese.

Ha Tinh police also asked the Ministry of Public Security to work with the Interpol to issue a Red Notice for one of the suspects named Nguyen Thi Thuy Diem, who resides in China.

Investigation showed those suspects had conducted procedures for 67 people in Hai Phong, Hai Duong, Nam Dinh, Nghe An, Ha Tinh, Quang Binh and Tay Ninh to illegally go to European countries for working.

Following the Essex lorry deaths case, Ha Tinh police launched a criminal case of organizing, brokering illegal emigration in Ha Tinh.

On October 31, 2019, and November 8, 2019, the police arrested Tran Dinh Truong and Nguyen Thi Thuy Hoa in connection with the case.

On November 21, Nguyen Quoc Thanh was arrested and he told the police about the involvement of Nguyen Thi Thuy Diem.

Investigation into the case still continues./.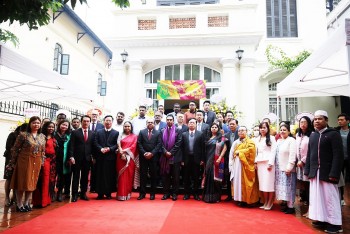 Friendship
To celebrate the 75th anniversary of the National Day of the Democratic Socialist Republic of Sri Lanka (February 4, 1948 - February 4, 2023), a ceremony was held at the Vietnamese Embassy of Sri Lanka in Hanoi on Feb 4, honoring the friendship and cooperation between people of the two countries over the past many years.