Explore The Gorgeous Bu Gia Map National Park In Vietnam
Bu Gia Map National Park, located in Binh Phuoc, is a beautiful tourist destination because of its lovely nature, cool weather, and breathtaking scenery.
Bu Gia Map is a place to preserve rare genetic resources of rich flora and fauna in the Southeast region. The Gia Map national park covers an area of ​​26,032 hectares. The park has a 15,200 ha buffer zone area. Until 2002, the area was officially a conservation area, before the incumbent Prime Minister declared it a national park on November 27.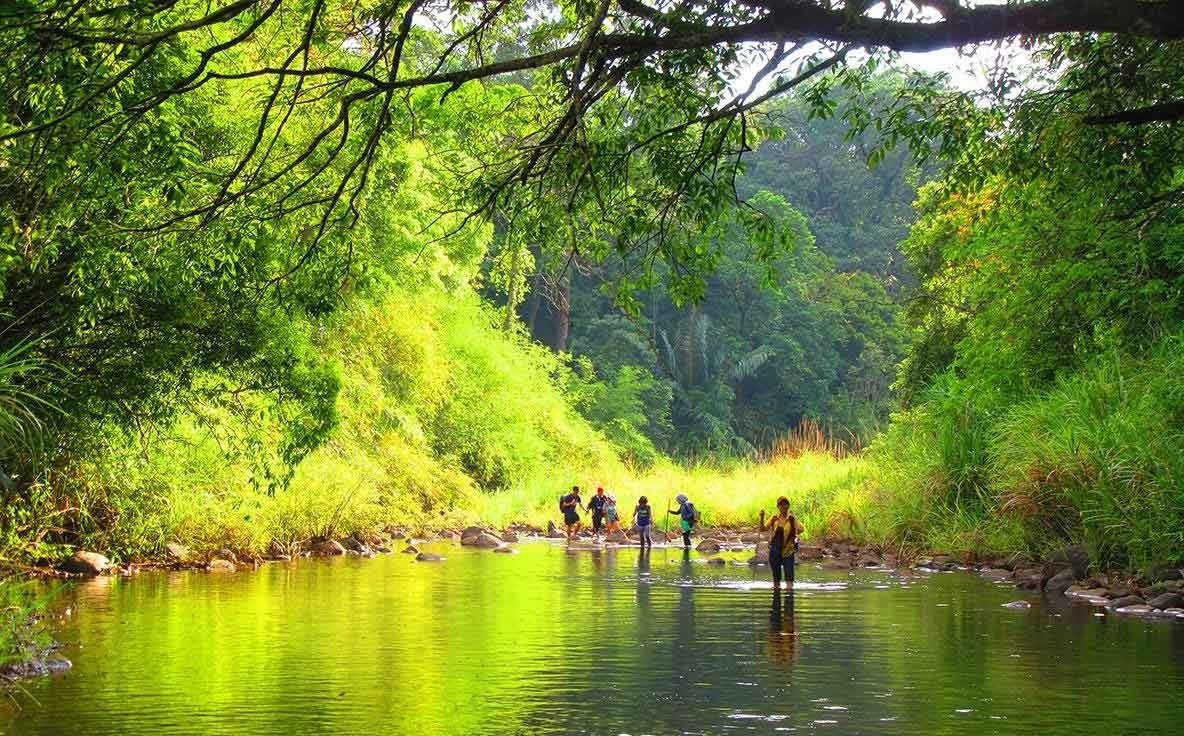 The gorgeous natural scenery of Bu Gia Map National Park. Photo: Hanoimoi
This is also the transition area from the Central Highlands to the Southern Delta. The national park also has many rivers and streams originated from Dak Nong province, which create a lot of gorgeous and wild waterfalls. Tourists coming here can immerse themselves in the pristine nature of a tropical forest.
The area is divided into several areas to preserve many rare plants. In particular, the forest coverage here reaches 90%, creating a living environment for many types of animals, becoming a place to preserve the wildlife ecosystem - wild plants and rare medicinal herbs.
Besides, it is a watershed protection forest for Thac Mo and Can Don also reservoirs. Notably, Bu Gia Map is also a place to maintain rare and precious flora and fauna genetic resources of the Southeast region.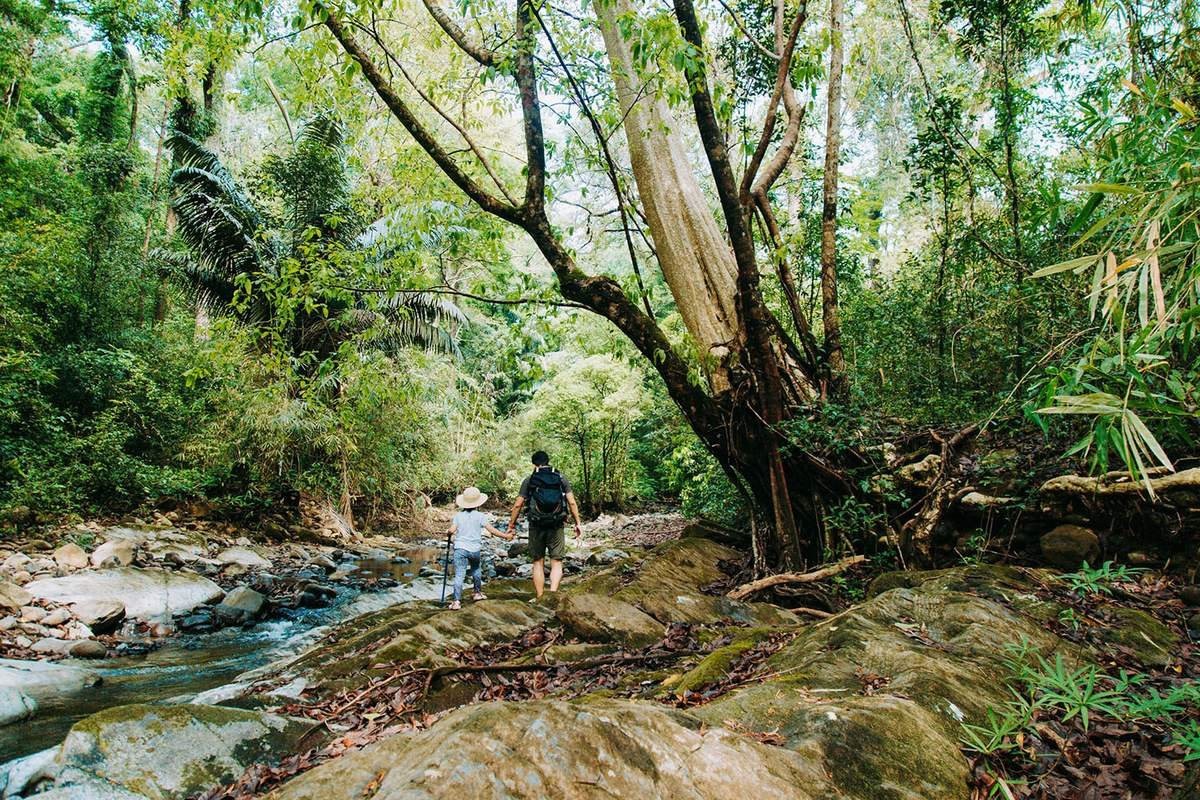 Trekking through the forests is the best activity for tourists. Photo: Hanoimoi
Much of the Bu Gia Map national park lies in the southern reaches of the Central Highlands. The highest point in the area is 700 meters above sea level. The system of rivers and streams consists of Dac Huyt streams flowing along the Vietnam-Cambodia border, Dac Sa, Dac Ka, and Dac K'me streams. The flora in the national park is very diverse and plentiful.
Each season in Bu Gia Map National Park has its beauty. According to experienced trekkers, the best time to visit the place is from May to November, when you can see many beautiful wild animals.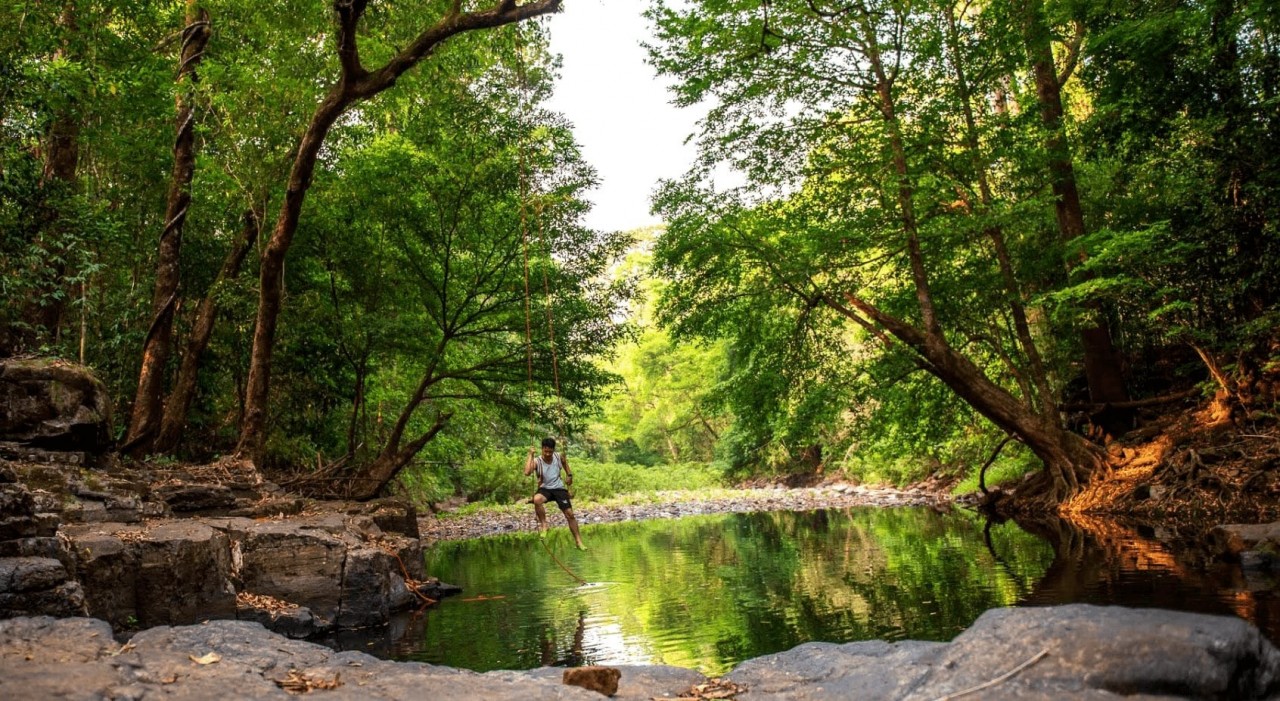 Photo: Hanoimoi
However, the end of April to August is the time when forest fruits begin to ripen. A variety of extremely delicious tropical fruits such as forest lychee, forest rambutan, and wild mango, are ready for visitors to enjoy. Tourists can also have a chance to enjoy the cool, incredible waterfalls pouring down like white silk from the sky.
One of the most outstanding waterfalls is the Dak Mai waterfall. It is about 15m high and 10m wide, creating an "ideal swimming pool" for tourists.
From December to April of the next year, the weather in Bu Gia Map National Park will be extremely comfortable, which creates a perfect condition for tourists who are looking for a wonderfully relaxing summer holiday.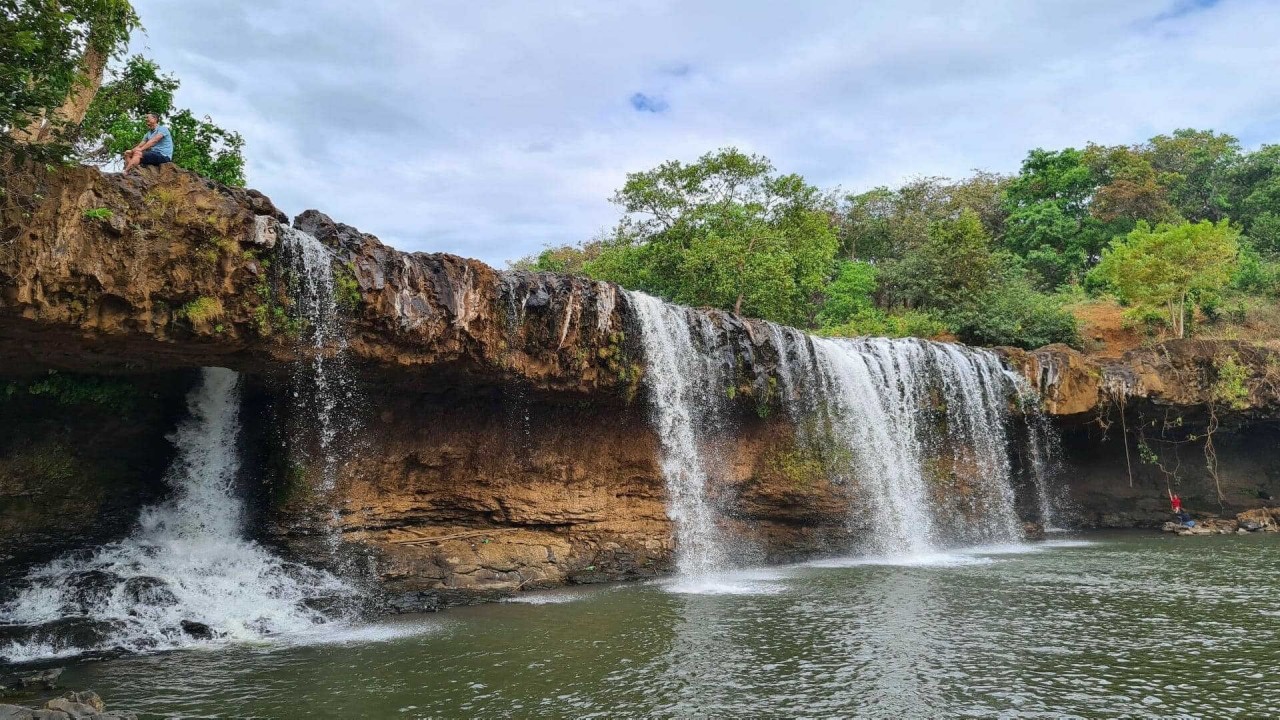 A beautiful waterfall in Bu Gia Map National Park. Photo: Hanoimoi
Booking a tour is the only way that visitors will gain access to Bu Gia Map National Park. All guests must be with a guide to ensure their safety and security. With Bu Gia Map close to the Cambodian border, Vietnam also uses local guides to track who is coming and going from the national park. For active travelers, Bu Gia Map is guaranteed to keep tourists on their toes with its impressive network of forest trails.
Lower in altitude but still challenging, hiking in Bu Gia Map is an experience everyone should have. The verdant forests soothe the eyes and hikers will be fascinated by the wildlife and scenery. A mix of gentle and challenging trails ensures that all visitors will enjoy time in the national park.
Many hiking tours are geared towards popular destinations including the Dak Ka Stream and the Dak Mai and Luu Ly waterfalls. The trek to the falls is longer and many tour itineraries make the trip a multi-day adventure. With overnight options, park guests can camp and cook, as long as a local guide acccompanies them.
This place not only has a beautiful landscape, and diverse and rich flora, and fauna but is also a great destination for those that need a getaway from the stress and appropriate life of the cities.