Explore The Most Fascinating Train Station in Vietnam
One of world's most unique station and railway line with over a hundred years of history is located in Da Lat (Lam Dong).
Da Lat Railway Station was built in 1932 as a cog railway and cog railway engine. At that time, cog railway and cog engine were considered the most unique in the world. Now, as a tourist terminal, it provide an unique experience for tourists who want to explore the mountain city from Da Lat Station to Trai Mat. It is a 7km ride at slow pace for sightseeing, perfect as an afternoon activities when traveling to Da Lat.
Da Lat Station (Ward 10, Da Lat City, Lam Dong Province) is the main station of the unique cog railway Phan Rang - Da Lat, 84 km long connecting Lam Dong province with Ninh Thuan province.
The Da Lat railway project was designed by two French architects, Moncet and Reveron. Completed in 1938, the railway line is 84 km long and 16 km cog railway long.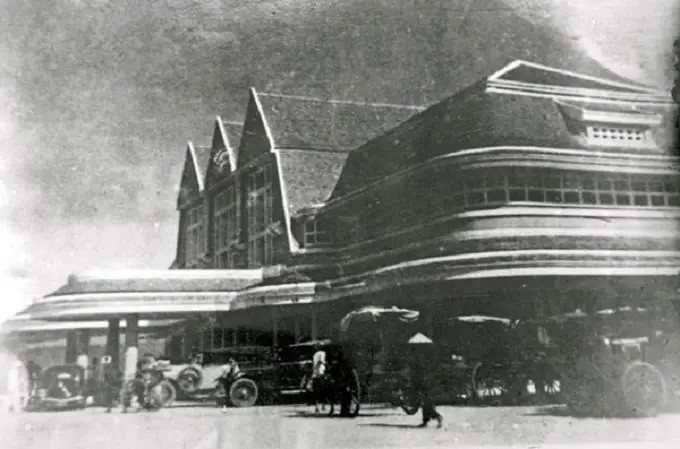 Dalat Railway Station in 1939
The design of Da Lat station attracted many history lovers who want to see the Indochina-influenced buildings.
The main building of Da Lat station is stylized with three pyramidal roofs, simulating the three peaks of Langbiang mountain, with a large clock in the middle that is still in operation (Photo: Nguoi Lao Dong).
At the end of 2001, the Ministry of Culture and Information (now the Ministry of Culture, Sports and Tourism) recognized this station as a national historical and cultural relic.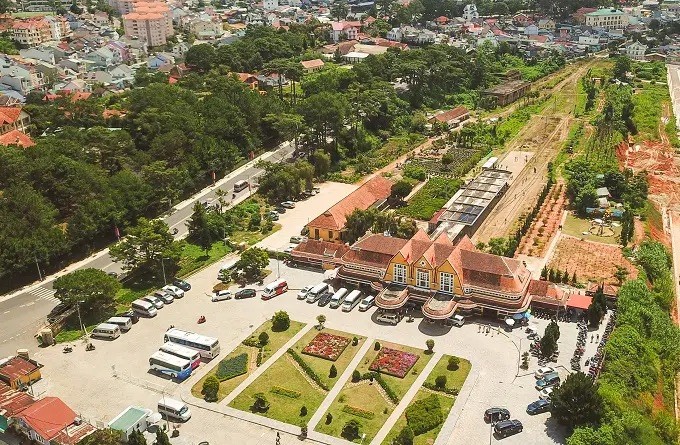 Dalat Railway Station seen from above
The interior design is preserved with some alteration for souvenir shops.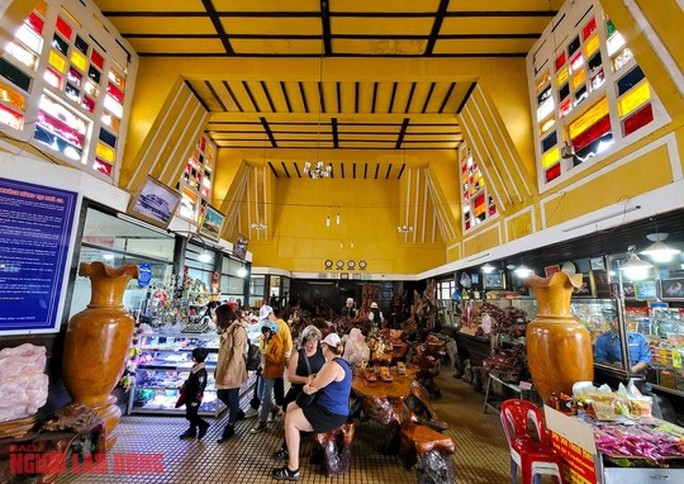 Handicraft products and specialties of Lam Dong display inside the station (Photo: Nguoi Lao Dong).
In 2021, 20 years after being recognized as a national historical and cultural relic, the station was remodeled accordance with the Heritage Law.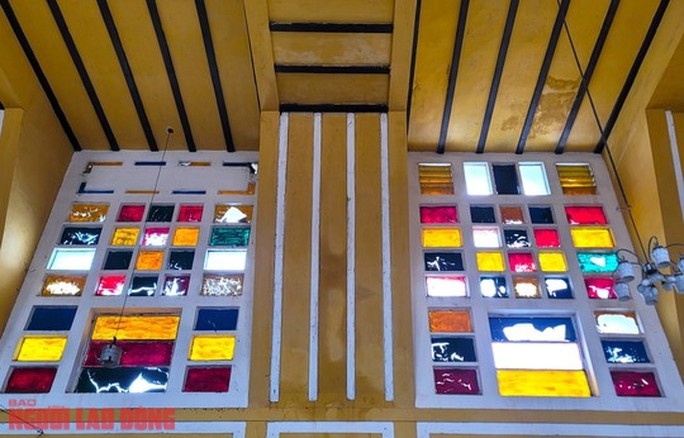 Large windows bordering the ceiling are painted in many colors, providing natural light for the entire main hall.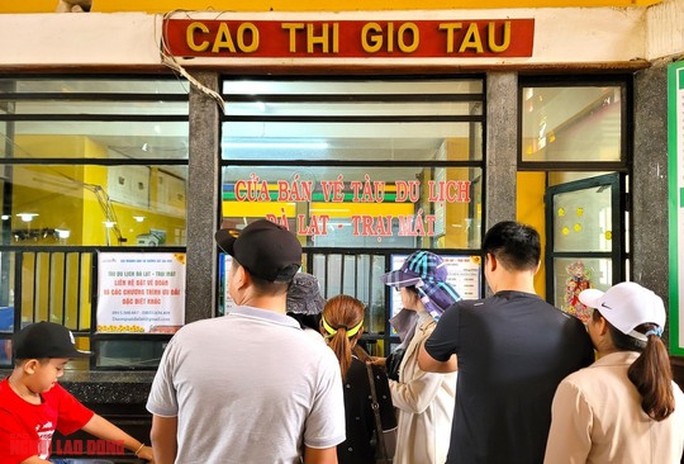 Inside the station, there is a ticket office for the Da Lat - Trai Mat tourist train, which is nearly 7 km long.
Favorite photo location of tourists at the Da Lat station are the nearly 100-year-old steam-powered gear and the sawtooth system.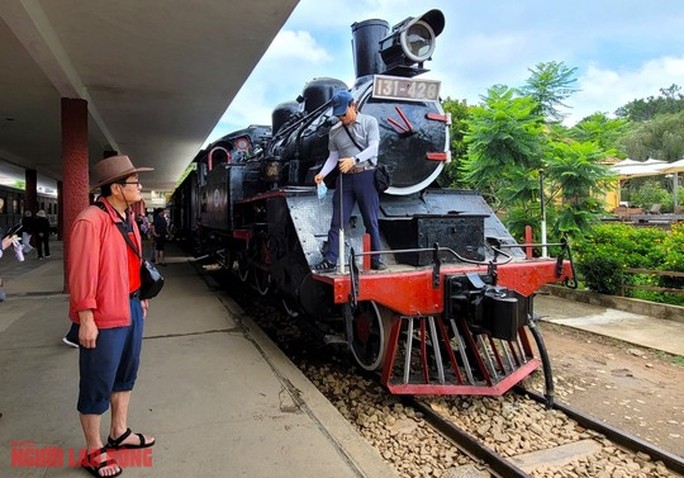 Steam-powered gear locomotives operating on the nearly 100-year-old Phan Rang - Da Lat railway line are displayed at Da Lat station, which is a favorite photo location of tourists visiting this place.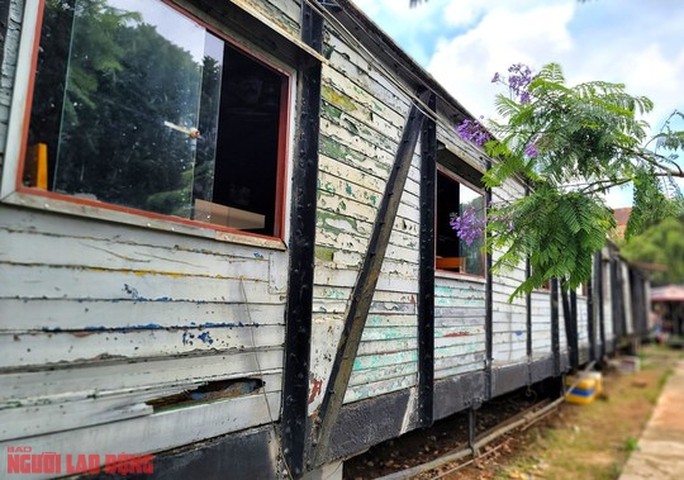 Some railway carriages with iron and wooden frames have been restored to their original state. Some cars are decorated for visitors to visit, some cars are renovated as places to serve food and drinks.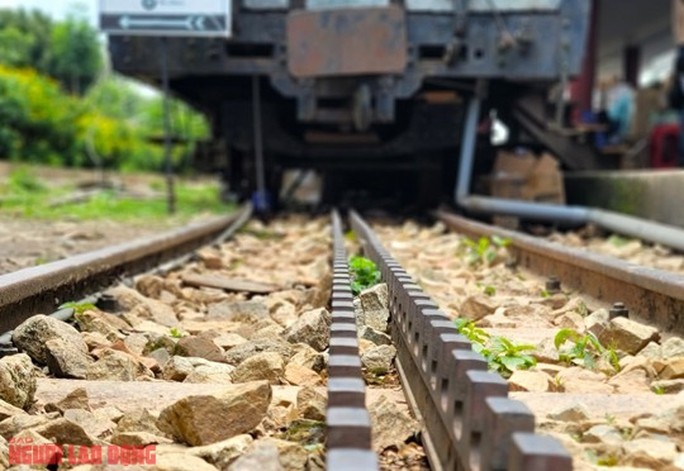 The cog railway Phan Rang - Da Lat was started construction in 1912, completed after 24 years, is the only cog railway in Asia and the longest in the world.
In addition to the Phan Rang - Da Lat route, there is only one more similar route in the world in Switzerland, but shorter and has also stopped operating.
After many years of shutdown, the authorities proposed a plan to restore this unique railway line. The estimated cost is more than US $1 billion.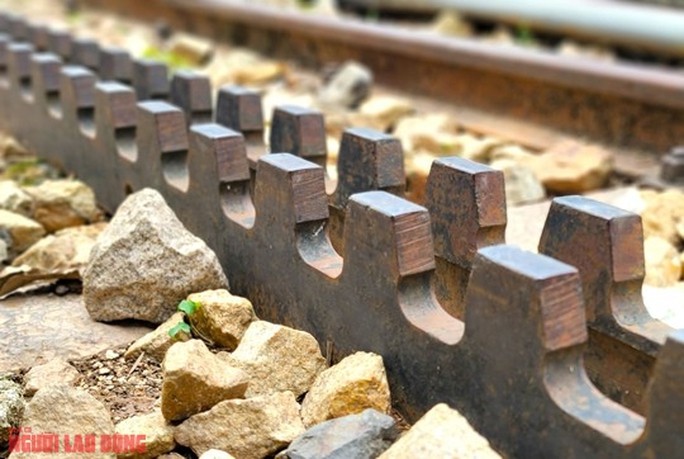 The sawtooth system is placed between two rails to help the train climb mountains, connecting the coast of Phan Rang (Ninh Thuan) with the highland of Langbiang (Lam Dong).