Five Magnificent, Must-Visit Villages in Vietnam
These are the most picturesque villages in all of Vietnam, drawing a lot of visitors each year. Once you've been, you won't want to leave.
Cu Lan Village (Lam Dong)
Nearly 30 km from the heart of Da Lat city, in the Lat commune (Lac Duong, Lam Dong), the town lies tucked away at the base of the Lang Biang mountain. There are numerous explanations for why this location is known as Cu Lan.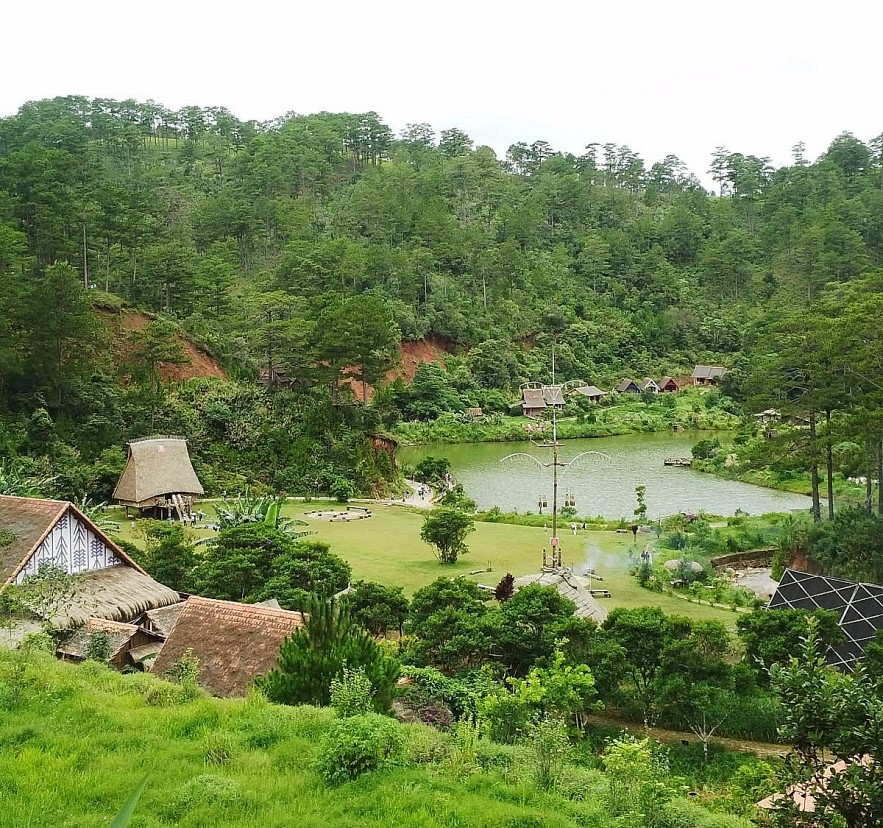 Cu Lan village is nearly 30km from Da Lat city center and nestled at the foot of Lang Biang mountain. Photo: TripAdvisor
The villagers believe that once upon a time, a young man traveled to the mountain with the dream of gathering stones to build a paradise in the heart of the forest for his lover. People began to refer to the young man with the name "Cù Lần" - a sloth, because of his method of realizing his dreams, which they perceived as being slow and foolish.
The story of Cu Lan gathering stones to create a paradise for the one he loved on the tall mountain slowly reached his true love. The girl immediately left the city to travel to the mountains and the forest to find him, where she was struck by the majesty of the untamed landscapes and moved by his genuine love for her. She made the decision to stay with Cu Lan in the high mountains.
The couple didn't create a utopia, but they did start a small village by the stream, surrounded by wildflowers and rolling hills. The village has been referred known as Cu Lan village ever since. Visitors who come here can enjoy an unspoiled environment, see the golden needles, and undertake rock climbing, hiking, camping, and other outdoor activities.
Mui Ne Fishing Village (Binh Thuan)
At a length of more than 1 kilometer, Mui Ne Ward is a coastal district in Quarter 1 of Phan Thiet, Binh Thuan. This beach is exceptionally calm throughout the year, making it a great place for ships to seek shelter.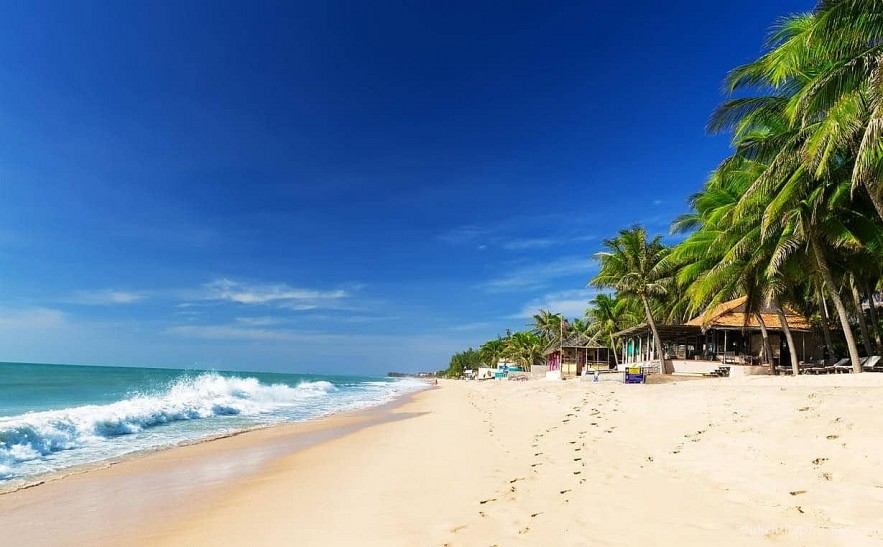 The beach here is especially quiet all year round, an ideal location for ships to shelter. Photo: DLĐP
You will get the chance to take in the hectic trading scene of fishermen coming in from their late-night excursions to the sea if you arrive here early in the morning.
Visitors to Mui Ne can experience what it's like to be a fisherman by choosing fresh seafood including squid, fish, shrimp, crab, etc. to take home and prepare meals or by asking locals to cook on the spot for incredibly affordable prices.
Tam Thanh (Quang Nam)
Tam Thanh commune is home to Vietnam's first mural village (Tam Ky, Quang Nam). Vietnamese and Korean artisans painted the walls of the settlement with their skilled hands.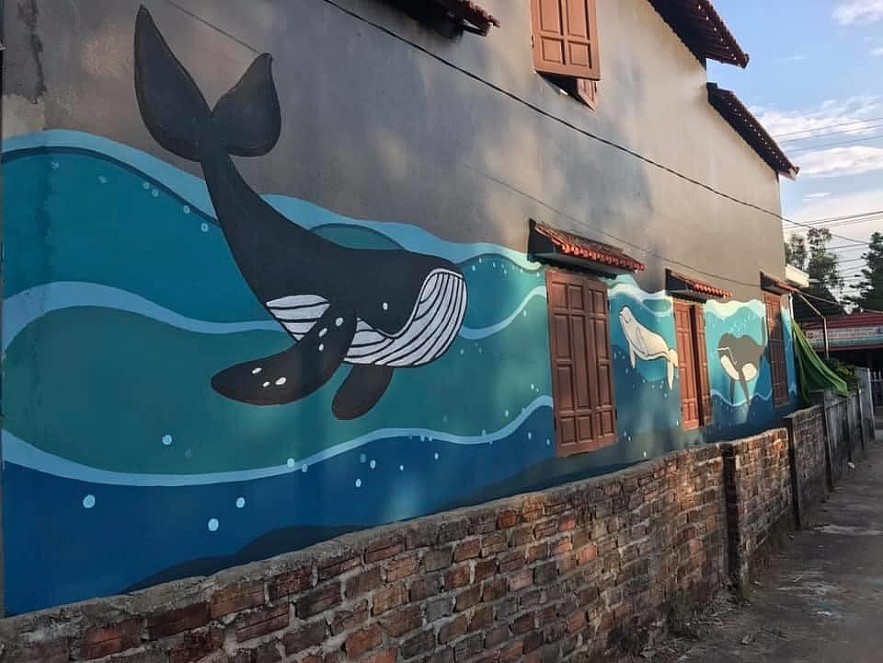 Tam Thanh Community Art (Tam Thanh commune, Tam Ky city, Quang Nam province). Photo: Tam Thanh Community Art Facebook Page
Tam Thanh draws tourists because of its exceptional and unmatched beauty. After 4 months of being publicized by the press, the number of travelers flocking here to visit is exceedingly high, and check-in is extremely crowded.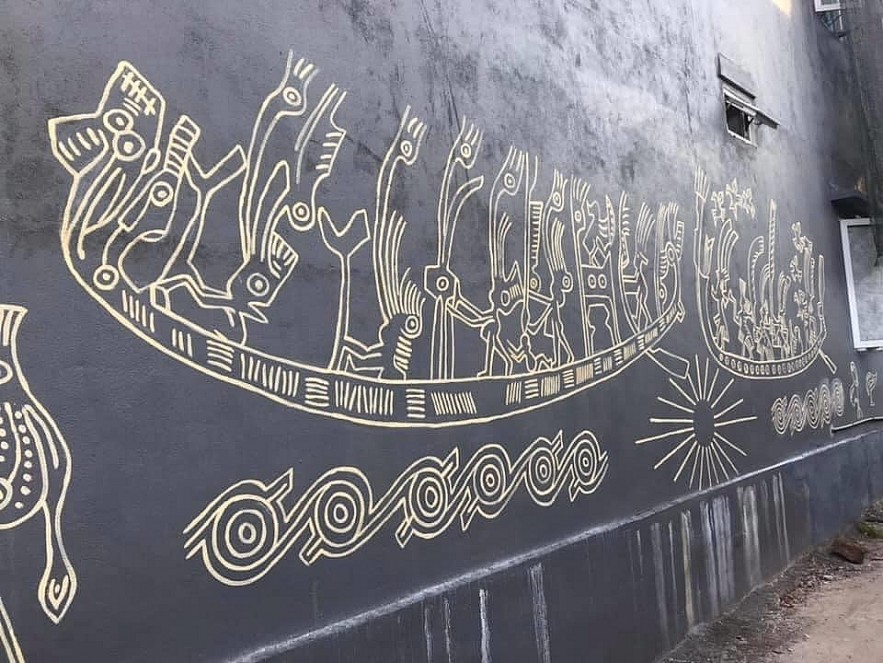 Tam Thanh Community Art (Tam Thanh commune, Tam Ky city, Quang Nam province). Photo: Tam Thanh Community Art Facebook Page
From that point forward, the community took on a lovely new hue and ceased to be a destitute coastal fishing community.
Duong Lam Ancient Village (Hanoi)
located about 44 kilometers from the heart of Hanoi in the Son Tay district. It is known as "the land of two kings" since Ngo Quyen and Phung Hung were born and raised here.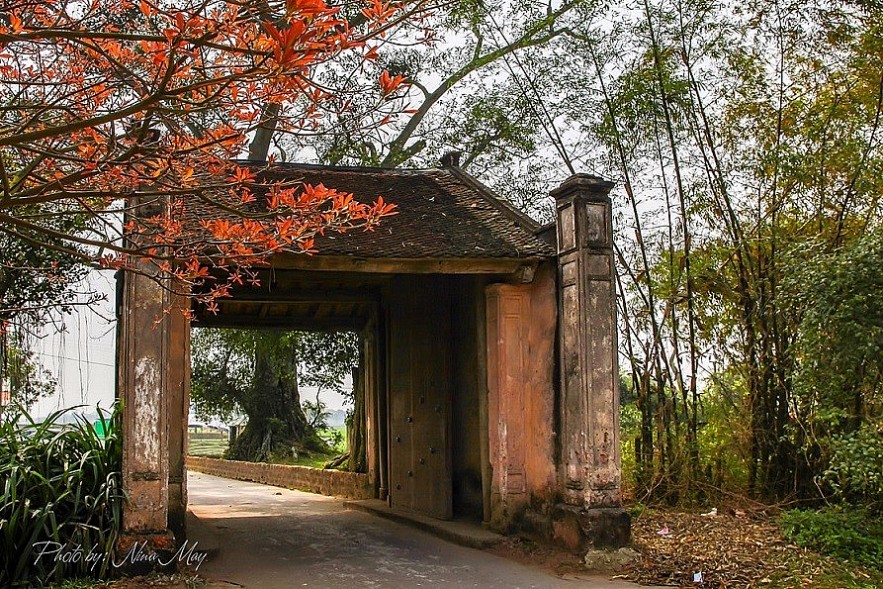 Duong Lam Village. Photo: Elite Tour
Duong Lam village currently has 956 traditional homes. Though, the villagers are still able to maintain the fundamental yet essential characteristics of a village in the North including village gates, banyan trees, a water dock, and community yards.
Duong Lam was the first historic village in our nation to get the National Historical and Cultural Relic designation from the government in 2006. Now, Duong Lam village still retains the fundamental characteristics of a hamlet in the North, including village gates, banyan trees, a water wharf, and a community yard.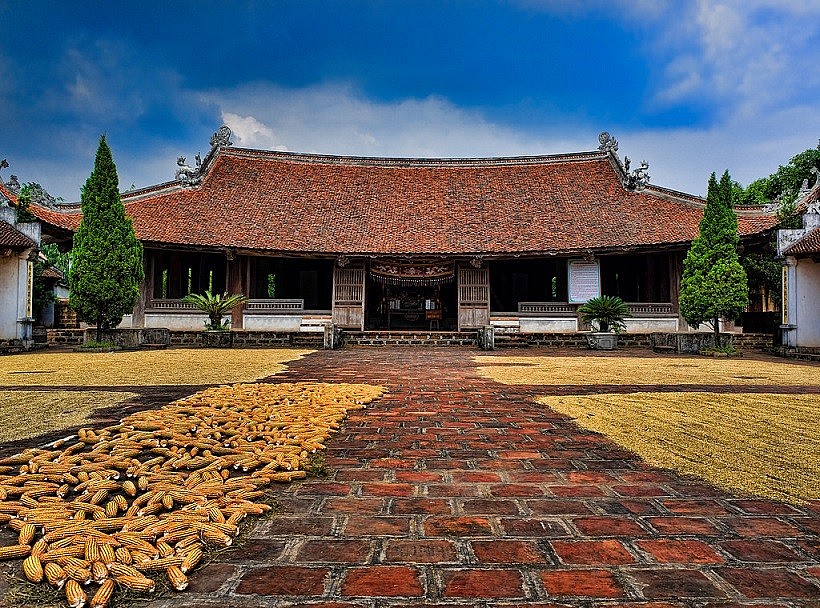 The essential characteristics of a northern village, such as village gates, banyan trees, a water dock, and a common yard, are still present in Duong Lam village today. Photo: Du Lich 24h
Duong Lam Ancient Village welcomes visitors throughout the year. However, the festival season (which occurs in January of the lunar calendar every year) and the ripe rice season (May and June every year, when the rice fields are in full maturity) are the most suitable seasons to visit the traditional attraction.
Po Mu Village (Son La)
This little village is encircled by hills and mountains and is a part of the Ngoc Chien commune (Muong La, Son La). It is a breathtaking, ethereal landscape with historical components that resembles a scene from a fairy tale. To get to Po Mu, though, travelers must negotiate rocky terrain and twisty roads.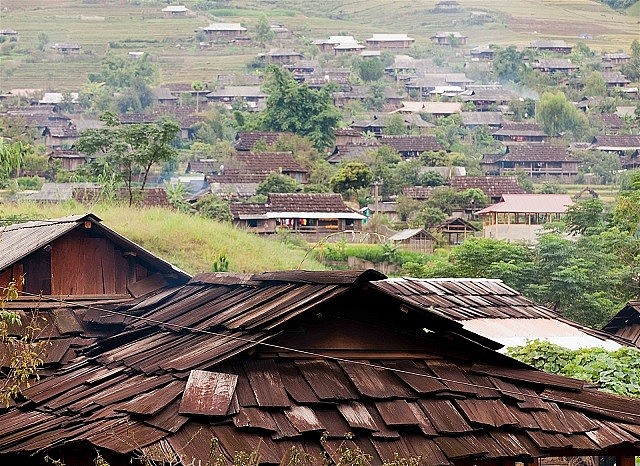 The village has a dreamy landscape, hiding ancient features that create a scene like in a fairy tale.
Po Mu's wooden homes contribute to its poetic and lovely nature. Even though there are still a lot of low-income households in this town, it stands out from other villages since all of the homes are made of priceless wood.
Doanh Nghiep VN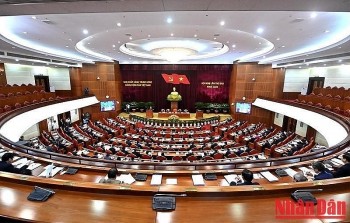 National
The 13th Party Central Committee discussed two important projects on October 4, the second working day of its 6th plenum.