Exports and industrial production bounce back in VN"s biggest economic engine
The export value of enterprises in Ho Chi Minh City witnessed a year-on-year increase of 6.3%, reaching nearly US$17 billion in the first five months this year, according to the city's Department of Industry and Trade.
A corner of Ho Chi Minh City
In May alone, the city's export volume rose 10% from the previous month to US$3.384 billion, with key items like rice (up 47.7%), crude oil (up 30.6%), rubber (up 8.4%) and aquatic products (up 2.4%).
China remained the largest importer of Ho Chi Minh City with nearly US$4 billion in five months, up 38.5% and making up 25.7%. It was followed by the US and Japan.
Meanwhile, exports to the economies that signed free frade agreements with Viet Nam decreased in the reviewed period, in which exports to Europe fell by 11.6% to US$1.85 billion.
According to enterprises located at the city's high-tech parks, since late April 2020, some firms have continuously launched measures to cope with impacts of the COVID-19 pandemic. In May 2020, the export value of businesses at high-tech parks obtained US$1.5 billion, up 10.7%.
The Index of Industrial Production of the country's biggest economic engine in May picked up 7.9% against the previous month and dipped 15.5% compared to the same period last year./.
Vietnam exports dropped sharply in May

The export of Vietnam in April has been strongly affected by the Covid-19 epidemic, after achieving a relatively high growth rate in the first quarter.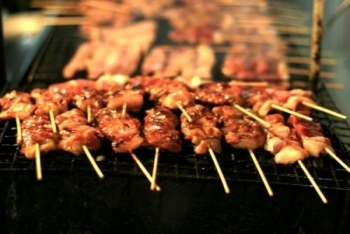 Handbook
What is Da Lat City's night market famous for? It is definitely food. With only VND200,000 (USD8.7), visitors can enjoy a variety of dishes at the Da Lat's food paradise.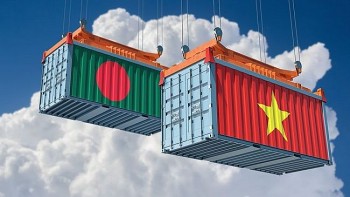 Economy
At a recent discussion in one of Bangladesh's city held virtually, economists, business leaders and others set Vietnam's economic success story as an example for Bangladesh to emulate.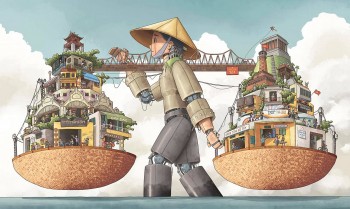 Multimedia
The winning artworks of "Hanoi is…" Illustration Contest announced.