FDI Inflows Prove Foreign Firms' Confidence in Vietnam's Socio-economic Recovery
Despite Covid-19 pandemic, foreign investments in Vietnam still rose, showing investors' trust and optimism about the country's socio-economic recovery and development in the coming time.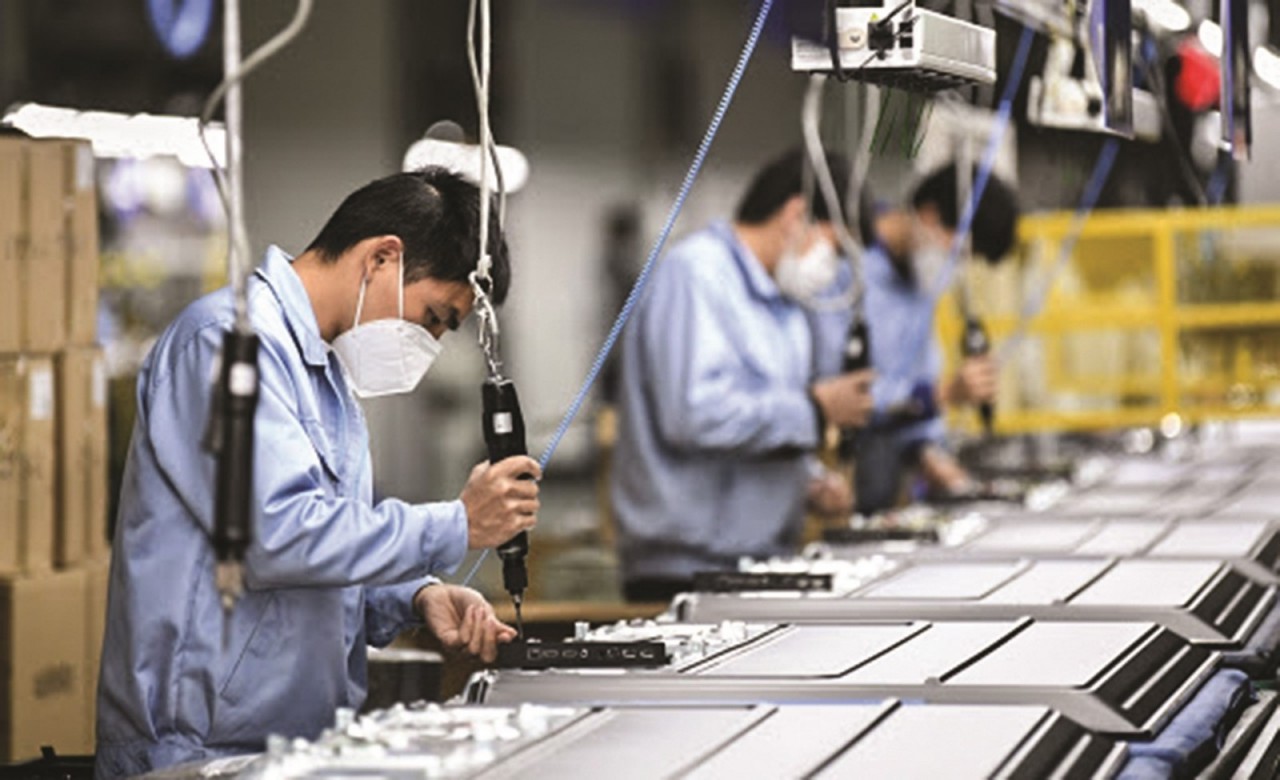 Illustrative image. Source: thoibaonganhang.vn
New investments into Vietnam by foreign-invested firms looking to expand their production capacity prove their confidence in the recovery of the country's economy moving into the post-pandemic period, VOV stated on Oct. 6.
Foreign investors remain optimistic
As of September, the nation had 34,141 valid investment projects, with a combined capital of US$ 403.19 billion.
Nestlé, the world's largest food & beverage company based in Switzerland, has recently unveiled an additional investment of more than US$130 million into Vietnam, raising its total investment capital there to US$730 million over the next two years as it seeks to carry out production expansion projects.
The firm will seek to invest in doubling the capacity of its instant coffee factory to boost exports, and expand the decaffeinated factory to turn it into Nestlé's largest decaf factory globally. It will also plan to increase the capacity of the production line of Dolce Gusto filter coffee capsule for export, and upgrade its Maggi liquid seasoning factory in Dong Nai to serve customers in Australia and Asia.
Nestlé places its trust in the future of Vietnam as a global and regional manufacturing hub evidenced by its decision to undertake investment projects aimed at expanding local production capacity, said Urs Kloeti, director of Nestlé - Bong Sen, the sixth of the firm's factory chain in Vietnam.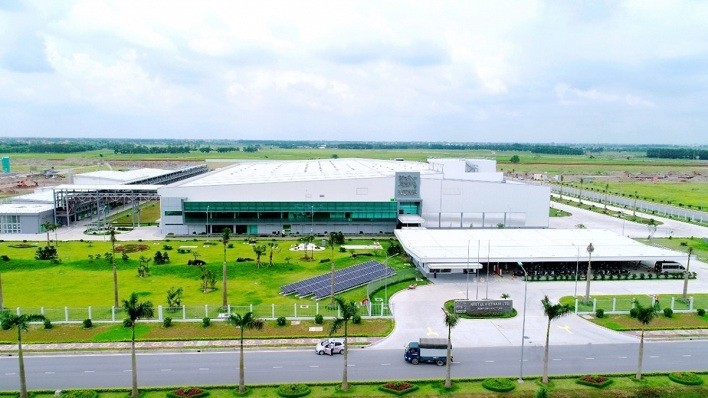 Nestle's Bong Sen Factory in the northern province of Hung Yen. Source: VOV
Meanwhile, other foreign investors have also committed to increasing their investment in the Vietnamese market although the country is bearing the brunt of the prolonged Covid-19 outbreak.
Tetra Pak, a 100% foreign-owned Swedish enterprise, has unveiled their additional investment of EUR5 million in expanding its factory in the southern province of Binh Duong.
This additional investment clearly demonstrates the company's confidence in the strong recovery of the Vietnamese economy as it moves past the pandemic, said Eliseo Barcas, managing director of Tetra Pak Vietnam.
Barcas noted the additional investment will help Tetra Pak to better serve customers, provide paper boxes of higher quality, and reduce its impact on the environment.
Moreover, this fresh investment will raise the company's annual output from the current 11.5 billion boxes to 16.5 billion boxes, thereby meeting the increasing demand for sterilised paper boxes both in the country and the wider region.
Another foreign investor, SCG Packaging Plc (SCGP) - a member company of SCG Group from Thailand - has also unveiled a plan to funnel over US$353 million into the paper packaging business in Vietnam.
A new complex in the northern province of Vinh Phuc will be put into operation in early 2024, serving to increase the company's paper packaging production capacity by 370,000 tonnes annually.
Wichan Jitpukdee, CEO of SCG Group, said the Vietnamese market represents an important production hub in the region and an attractive destination for multinational companies.
Despite the adverse impact caused by the Covid-19 pandemic, the total export value of FDI firms over the past nine months has surged by 22.8% to US$177.8 billion, accounting for 73.9% of the country's total export turnover, according to the General Statistics Office.
The country has attracted a total of US$22.15 billion in FDI in the reviewed period, an increase of 4.4% compared to the same period last year.
In addition, the enforcement of 14 free trade agreements, including the EU-Vietnam Free Trade Agreement - EU (EVFTA), the Comprehensive and Progressive Agreement for Trans-Pacific Partnership (CPTPP), and the Vietnam - UK Free Trade Agreement (UKVFTA), has helped Vietnam retain investors, especially European businesses.
To make FDI enterprises feel secure, the Government has made recommendations to the Party or submitted to the National Assembly and the National Assembly Standing Committee to promulgate many important policies, Deputy Minister of Planning and Investment Nguyen Thi Bich Ngoc told the Vietnam News Agency (VNA).
The Government has also issued a number of decrees and thematic resolutions on land rent exemption and reduction and on support for enterprises, cooperatives and business households, as well as workers and employers.
According to Ngoc, besides negative impacts, the pandemic is also an opportunity for Vietnam to continue perfecting its institutions, improving governance capacity, and the business and investment environment.
GDP growth may reach 8% in 2022
Singapore-based financial service supplier DBS has predicted that Vietnam's economic growth may reach 8% in 2022 thanks to rising flows of FDI and exports and digitalisation impetus.
In a report released on Oct. 4, DBS economist Chua Han Teng held that for Vietnam, the worst is over and the country's economy will recover again when it reopens the door thanks to higher vaccination rate and lower number of new infections.
According to the report, foreign direct investments (FDI) will remain a key engine of Vietnam's growth over the coming years.
"Looking into the fourth quarter of 2021 and 2022, we expect a better outlook, as the economy enters a 'new normal', helped by the vaccination roll out. Favourable base effects and structural growth drivers such as FDI and exports, coupled with digitalisation impetus, are likely to propel growth to 8% in 2022 (vs 6.8% previously)", it said.
The report also highlighted Vietnam's increasing digitalisation in the 'new normal' situation.
The pandemic has notably accelerated digitalisation and increased technological adoption, which is a constructive trend, it said.
The report quoted the Google, Temasek and Bain, e-Conomy SEA 2020 report as saying that increased usage of digital solutions is also reflected in a high share of new digital service consumers in Vietnam, arising from Covid-19 restrictions that prevented visits to physical stores.
Chua held that greater attainment of technical and digital skills, and a higher-skilled workforce over the coming years should not only help to increase productivity but also provide a positive feed-back loop to enable Vietnam to move up the manufacturing value chain and further attracting FDI.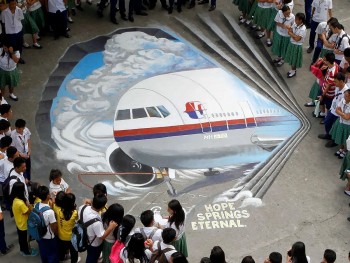 World
The world might never know what really happend when these planes went off the radar. Let's take a look at some of the unsolved mysteries of aircraft disappearances.