Financial Company Expands Network to Promote Formal Credit in Rural Areas
In recent years, in parallel with investing in technology, financial companies are constantly expanding their distribution networks to increase credit access for people especially in rural and remote areas.
Photo: FE Credit
Promote official credit to repel black credit
At the recent dialogue conference between the Prime Minister and Vietnamese farmers in 2022, Deputy Governor of. the State Bank of Vietnam, Mr. Dao Minh Tu said that in 2017 through a survey on black credit in key provinces, the banking sector is determined that the official credit expansion will contribute to repelling black credit.
In terms of mechanisms and policies, SBV has created favorable conditions for credit institutions to expand their distribution network to all localities, especially in remote and isolated areas, besides that they always create favorable conditions for consumer lending to developing. As a result, up to now, there are 2.1 million billion VND for consumer loans, of which over 700 trillion VND is for solving the short-term and urgent needs of the Vietnamese people.
According to a preliminary assessment of SBV and the Ministry of Public Security, the black credit ratio compared to 2017 has decreased by more than half. The Deputy Governor affirmed that in the coming time, the banking industry will continue to actively implement many synchronous solutions to expand official credit and repel black credit.
Specifically, the State Bank of Vietnam, as the state management agency for money and banking activities, will continue to direct units across the industry to seriously and drastically implement Directive 12/CT-TTG of the Prime Minister, in order to synchronously implement solutions to enhance the official credit access of people and businesses, contributes to limit black credit, especially in rural areas.
Financial companies focus on expanding their network in rural areas
As the leading financial company in Vietnam, FE CREDIT has strongly focused on providing more than 15 million official consumer loans to more than 13 million customers and expanding its nationwide network with more than 16,000 strategic partners at 21,000 points of sales. In 2021 alone, the number of existing customers of FE CREDIT has increased to nearly 6 million, 1.6 times higher than the previous year.
Looking back 11 years ago, when the consumer lending was still a new model for Vietnamese people, FE CREDIT was well aware that to make consumer lending becomes closer to the people, it had to set goals is to develop the network and reach out to customers, especially people in rural and remote areas. After a lot of efforts, the number of POS of the company has reached more than 21,000 by the end of 2021.
In order to increase customer access, FE CREDIT also expands strategic cooperation with many partners to help their customers able to apply for installment loans and access financial products through nationwide distribution stores and merchandise agents such as Viettel, Mobile World, FPT Shop, etc.
Simultaneously, the company also successfully implemented the multi-task sales model through cooperation with large retail chains nationwide, taking advantage of the partners' sales force to give earliest consult for any demand of customer.
As soon as realized that the loan needs of people in rural and remote areas are still facing many difficulties, FE CREDIT has quickly expanded its service through t of more than 10,000 Post Offices/ Cultural post offices across the country of Vietnam Post Corporation (VNPost), in order to help people have the opportunity to access official credit sources, to raise people's awareness and understanding about legal lending channel.
Although FE CREDIT already owns a large number of customers, but expanding network, especially in rural areas, is always an important strategy to the company. In order to help bring formal consumer loans closer to every Vietnamese, contributing to repel black credit, clean up the financial market in Vietnam.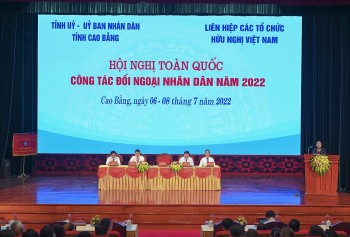 Friendship
During the event, many important issues will be discussed, and constructive suggestions and solutions will be provided to promote more effective people-to-people diplomacy operations.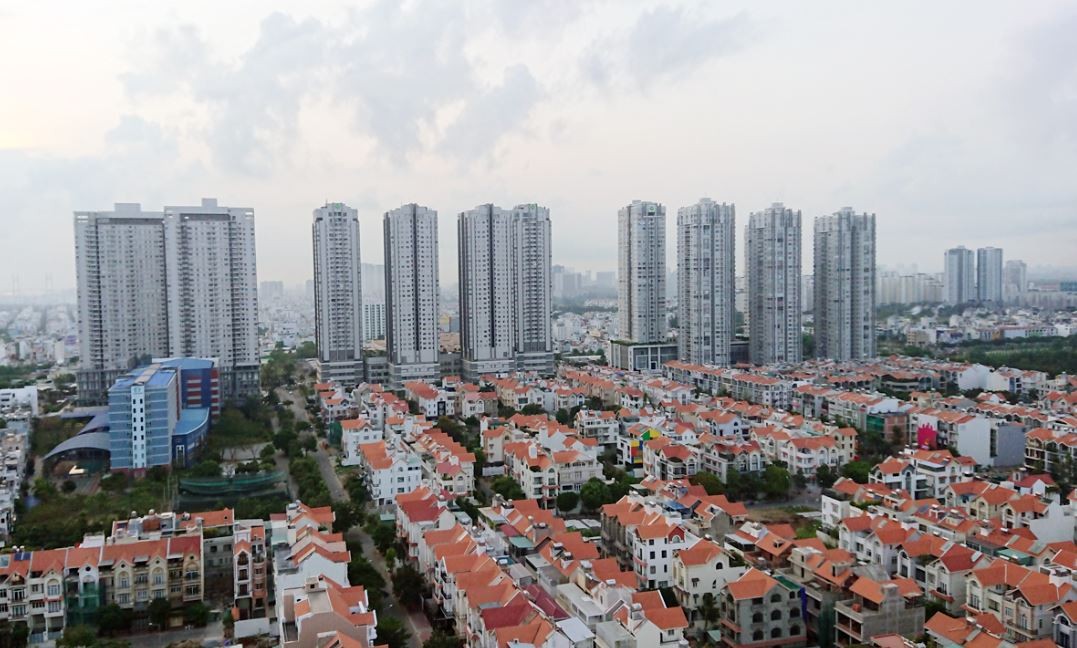 Economy
Vietnam Business & Weather Briefing (July 7): Vietnam Civil Aviation Authority proposes air ticket prices hike, Indochina Capital to pour 1 billion USD into industrial real estate in Vietnam.
July 07, 2022 | 15:21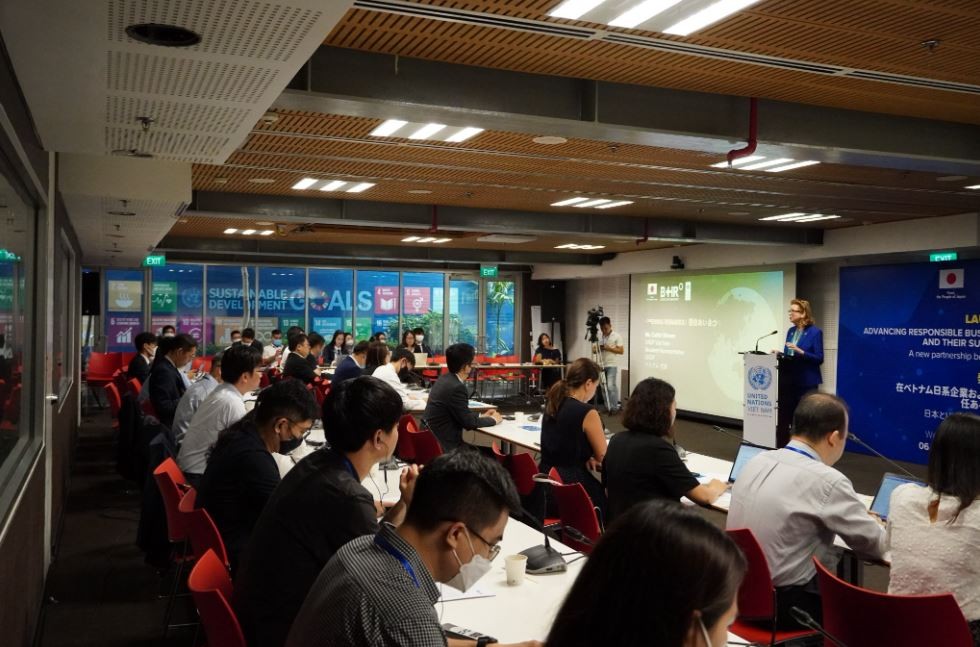 Economy
In Vietnam, the project will focus on promoting Human Rights Due Diligence, a core element of the UN Guiding Principles, through training and guidance sessions for Japanese companies operating in Vietnam and their suppliers.
July 07, 2022 | 13:06