Finland strengthens legal and judicial cooperation with Vietnam
At the meeting between Deputy Director General of the Department of International Cooperation (Ministry of Justice) and Finnish Ambassado on March 3, both sides also discussed the possibility of cooperation on strengthening the effectiveness of civil judgment enforcement, especially asset recovery, improving the effectiveness of execution in civil, economic, declared by the Court.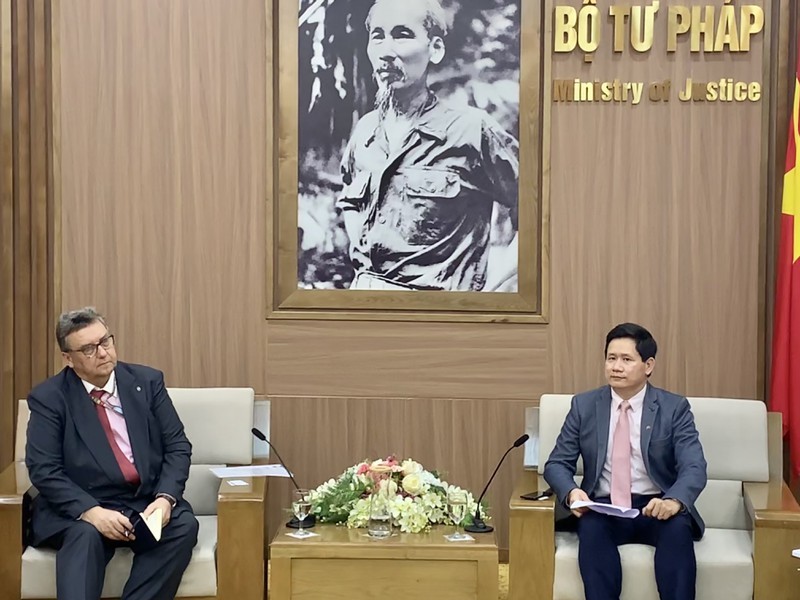 In the meeting, both Vietnam and Finland delegates are shared similar ideas in justice. (Photo: baophapluat)
Dr. Nguyen Huu Huyen - Deputy Director General of the Department of International Cooperation (Ministry of Justice) had a meeting with Kari Kahiluoto, Ambassador Extraordinary and Plenipotentiary of the Republic of Finland in Vietnam.
Attending the meeting, there were many delegates from Ministry of Justice and Hanoi Law University in this meeting of cooperation with Vietnam and Finland.
On behalf of the Ministry of Justice, Nguyen Huu Huyen thanked the Ambassador for his time and attention to cooperation activities of the Ministry of Justice, specifically this is the second time in the last 3 months. The Ambassador visited and worked at the Ministry to discuss solutions to implement the results of the visit to Finland by Deputy Prime Minister Truong Hoa Binh at the end of September 2019.
Regarding cooperation in the field of training, the two sides agreed that European countries in general and Finland in particular are very experienced in law training, newly adopted law so it is necessary to promote the connection for Hanoi Law University soon. Establishing cooperative relationships with reputable law training institutions in Finland. The form of cooperation can be as diverse as exchanging students and lecturers; scholarships; coordinating the organization of international scientific seminars; coordinate to publish international research.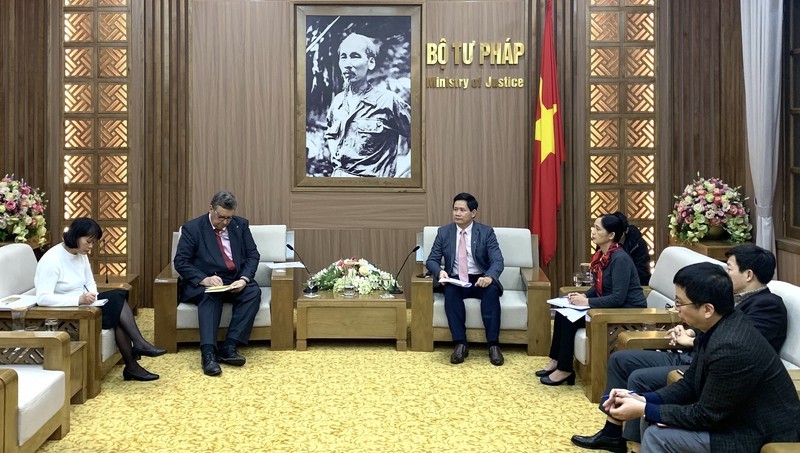 The Finland Ambassador shared about the plan in the near future. (Photo: baophapluat)
The Ambassador also expressed his goodwill as a connection contributing to promote cooperation in law training in the future. At the same time, the Ambassador also gave some ideas on the possibility of cooperation in training of International Trade Law because the demand for experts in this field may increase in the coming time in the context of the EVFTA agreement and EVIPA is about to take effect.
The meeting took place in a friendly and open atmosphere. Hopefully, in the coming time, the legal and judicial cooperation between the two countries will be increasingly strengthened, meeting the interests of each party, in accordance with the development momentum of bilateral economic cooperation in current investment./.
Poland to boost cooperation with Vietnam

Poland is looking to foster cooperation with Vietnam in advantageous fields such as mining, food, green and advanced technologies and chemicals, said Polish Deputy Minister ...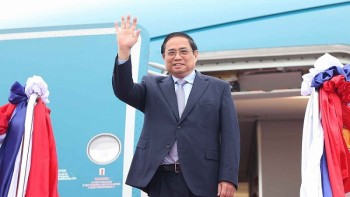 National
Vietnam News Today (Feb. 6): PM Chinh to pay official visits to Singapore, Brunei; Vietnam attends ASEAN+3 Tourism Ministers Meeting; Exports in 2023 and high demands from new generation FTAs; Digital technology to spearhead Vietnam's drive for Industry 4.0.