Five Herbal Tea For Radiant Complexion and Healthy Body Shape
Tea contains a high content of vitamins A, E, and C, which are beneficial for the skin. The following herbal teas are highly recommended for those who want to improve their skin and body shape conditions.
Green tea
Green tea is loved because of its availability. Light green tea can be drunk daily instead of water because they are good for health. Green tea is well known for its anti-aging properties. It protects the skin from sun damage and UV rays. Green tea is rich in antioxidants that fight free radicals that cause skin damage.
Green tea contains a catechin called epigallocatechin-3-gallate (EGCG). Catechins are natural antioxidants that help prevent cell damage and provide other benefits. These substances can reduce the formation of free radicals in the body, protecting cells and molecules from damage. These free radicals play a role in aging and many types of diseases.
Given that green tea can boost the metabolic rate in the short term, it makes sense that it could help you lose weight. Several studies show that green tea may help reduce body fat, especially in the abdominal area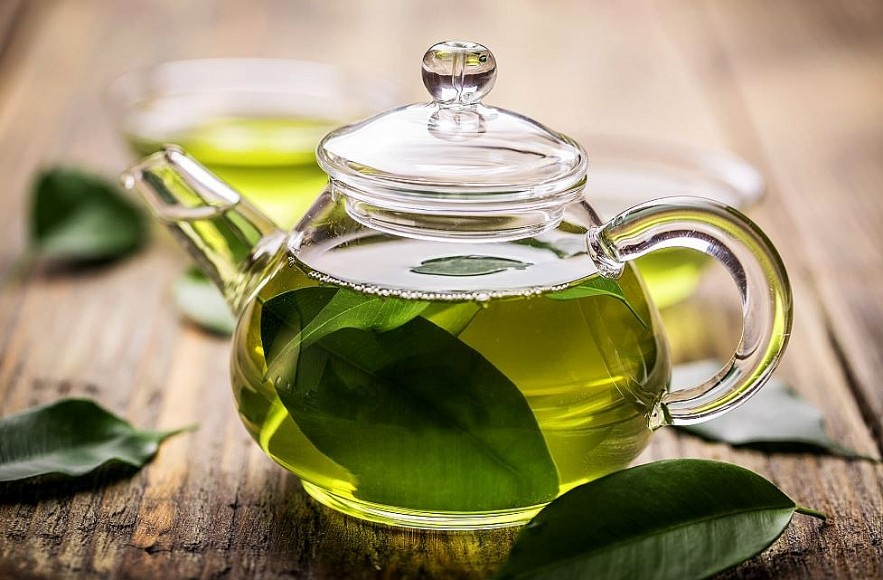 Photo: NLD
Chamomile tea
Chamomile tea is famous for its sedative effect and brings a good night's sleep. Quality sleep is essential for a healthy and radient complexion. The whole body is repaired and rejuvenized during sleep.
Chamomile tea is rich in antioxidants. It helps prevent wrinkles and skin aging, moisturize the skin, prevent acne and remove scars and dark circles by accelerating the healing process. The main ingredient in chamomile is levomenol - an active ingredient that fights aging, protects the skin from the risk of UV exposure, and eliminates blood fat to prevent the skin from drying out, especially in cold weather.
Photo: Tieu Dung
Rose tea
Rose tea is loved by most women, firstly for its cute pink color. However, the tea's benefit lies in its high content of Vitamin C and E, which have moisturizing and firming effects on the skin. Along with that, the tea fights wrinkles and dark circles thanks to its rich antioxidant ingredients.
Rose tea is primarily made up of water. For this reason, drinking one or more cups per day can significantly contribute to your total water intake. Not drinking enough water can lead to dehydration, which can cause fatigue, headaches, skin problems, muscle cramps, low blood pressure, and rapid heart rate.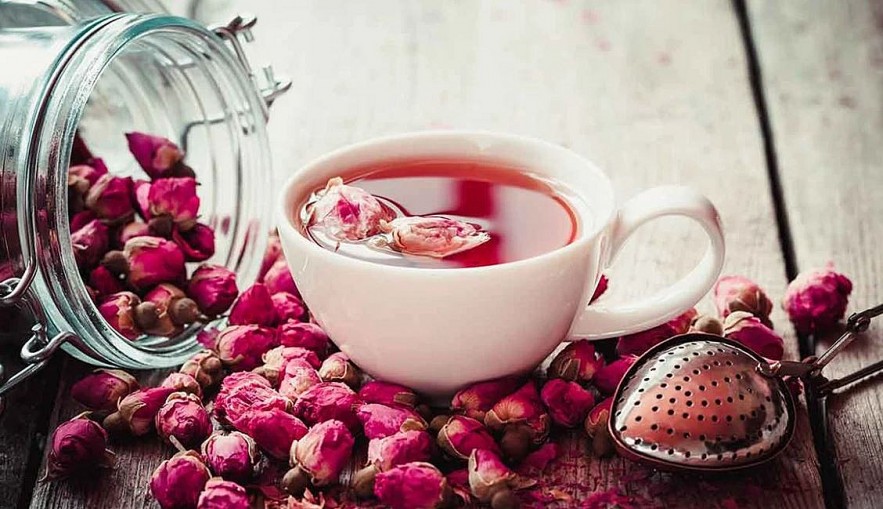 Photo: VinID
Rooibos tea
Rooibos (South African black tea) consists of natural ingredients such as flowers, fruits, and dried spices. South African people love the tea for its sweet and refreshing taste. It contains several antioxidants, which may help explain some of the tea's health benefits.
Rooibos tea contains several antioxidants. Antioxidants are important for human health because they stop free radicals from damaging cells in the body. Antioxidants are important for a healthy heart, which is why rooibos tea may provide cardiovascular benefits. It may also keep cholesterol levels in check.
Rooibos tea is calorie-free, so it may be a good beverage option for those who are trying to lose weight or maintain a healthy weight. The tea also stopped the formation of new fat cells and encouraged quicker fat metabolism.
Photo: Loc Tan Cuong
Jasmine tea
Jasmine tea is a delicious herbal tea with a gentle aroma and unique sweet taste. Jasmine tea is loaded with powerful plant-based compounds known as polyphenols. These act as antioxidants in your body and protect your cells against free radical damage.
Jasmine petals are said to have deep cleansing properties and can encourage natural healing in the skin. Even if you don't slather jasmine on your face, drinking it also brings benefits to the skin too.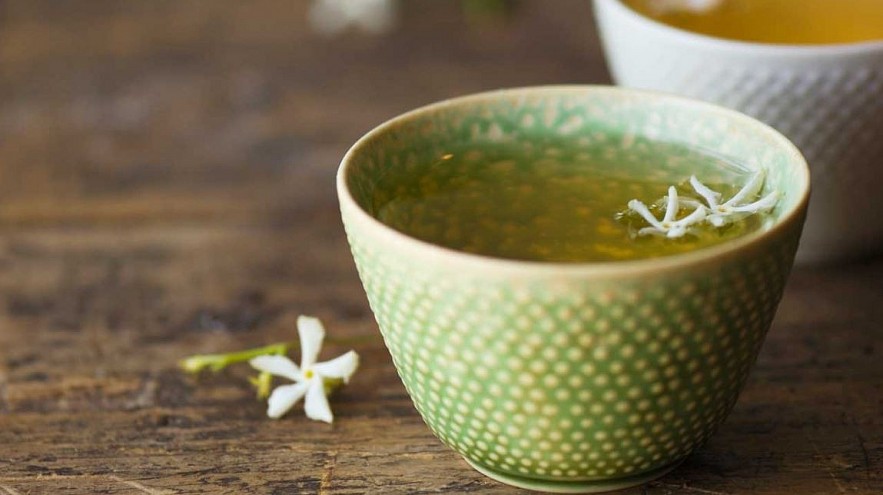 Photo: Healthline