Foreign visitors join hands with Vietnamese to pile up ring dyke before storm in Hoian
Following the call of Hoi An's authorities, dozens of international visitors and friends joined hands with the locals to pile up the ring dyke aiming to protect the coast before the eighth storm hit the tourism hub in central Vietnam.
Mr. Richerny helps the locals with the piling up work. Photo: Giaothong.
In the most difficult times of the flooding season when some areas in the center of Vietnam inundated in the waters, a number of households suffering damage, among others, the country can fully reveal the beauty of people.
Recent days, it can be seen dozens of foreign visitors running around, shoveling, bagging, pushing turtle cart to cover the waves with Hoi An people. Everyone, dressed in stains, hurriedly raced for every minute to pile up the ring dike line before typhoon 8 struck.
Joe, an American who actively joined the volunteer work said: "We come here holding hands with the Hoi An people the protect the sea. Hoi An is such a pretty city that it can be lesser attractive with the coasted damaged due to climate change."
From France, Richerny chose Hoi An to work and live since two years ago. From the week earlier, he together with his friends volunteered to shovel soil and sand, put them in small sacks and cart them to the shore to prevent waves and erosion on Cua Dai coast.
"Over the past two years, I and my friends usually go to the beach every shiny day. If the coast is eroded, I will not be able to swim anymore. I have to take responsibility for protecting this beach with you," Richerny said.
Retsun did not mind the heavy work and sandy soil, she joined the local police soldiers, the army, and the people to shovel the sand, put into bags, to pile up the embankment, protecting Cua Dai coast.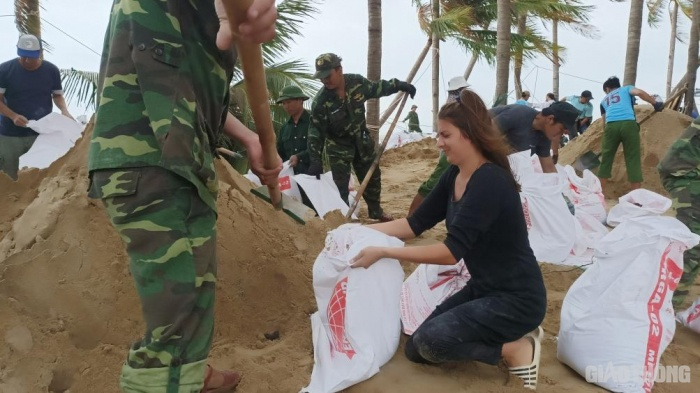 Retsun said she was happy to do the volunteer work.
"I feel very happy about doing this. I'm not tired at all. I want to stop the landslide, protect the beautiful coast of this charming, romantic city," Retsun shared.
Storm Molave set to make landfall in central Vietnam in the next few days, Vietnamese authorities are preparing to evacuate 1.2 million coastal residents to safety, according to Vnexpress.
According to the Central Steering Committee for Natural Disaster Prevention and Control, Storm Molave's strength is equivalent to Storm Damrey, which hit south-central Vietnam in November 2017 and killed 106 people.
Natural disasters, mostly floods and landslides triggered by storms and heavy rains, killed 132 people and injured 207 in Vietnam last year.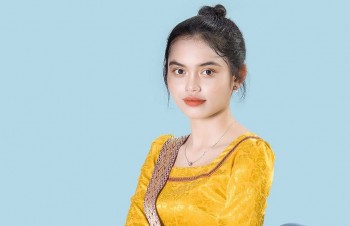 Viet's Home
Dang Vuong Huyen Tran, a Cham girl, received attention after her registration information was published on the contest's official fanpage.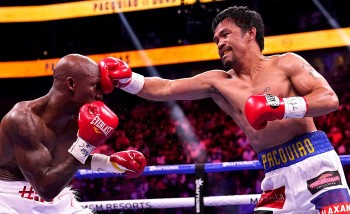 World
Manny Pacquiao, famous Filippino boxing champion, is preparing for his fight to become the new President of Philippines after his party's nomination to be their presidential candidate at a political convention in Quezon City on September 19. Read on to know more about who he is.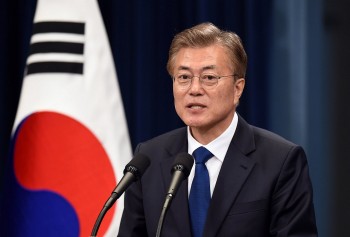 World
Moon Jae-in was elected President of the Republic of Korea and began his five-year term in May 2017. Below are some insights into his early life, education and political career.