PM calls for emergency aid to flood victims in central region
Prime Minister Nguyen Xuan Phuc has asked relevant units to swiftly mobilise all forces in a bid to overcome the aftermath of the severe flooding and landslides which have hit the central localities, and stabilise the lives of local people.
The morning of October 24 sees PM Phuc visit Hien Ninh commune in Quang Ninh district of Quang Binh province as he sends condolences to flood victims. Pictured are local residents from Dien Tu village in Hien Ninh commune during a meeting held with PM Phuc.
vov.vn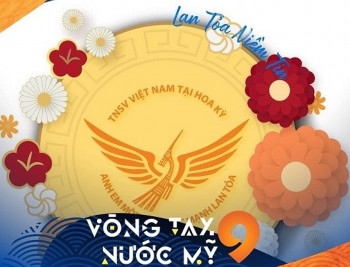 Overseas Vietnamese
Association of Vietnamese Students and Professionals in the United States (AVSPUS), in collaboration with Vietnamese Youth and Student Association in Texas, shall co-organize the series of events named "The 9th America's Arms" (Vong tay nuoc My) in December in Dallas, Texas (USA). It is known as the year-end meeting for Vietnamese youth and students in the US.