Four Outdoor Activities to (Safely) Celebrate Hanoi's Post-Lockdown Life
To enjoy weekends, Hanoians can go camping, paragliding, go-kart racing, and riding all-terrain vehicles right in the city.
Currently, Hanoi city allows outdoor activities, limited to no more than 10 people. There are some things to do on the weekend that follow the guidelines for the prevention and control of COVID-19.
Paragliding
Autumn brings good weather conditions for paragliding at Bu 833 hill, Nam Phuong Tien commune, Chuong My district. The take-off point is located at a height of 655m above sea level, giving "wings" to people fly over the hills, seeing white reeds blowing in the wind. Many Northern pilots also take off here.
People can register to licensed clubs and organizations such as Northern Aviation Club, Mebayluon Paragliding, Vietwings Hanoi, and Hanoi Paragliding. The cost for paragliding is from 1.2 to 1.5 million VND, including a shuttle bus from Hanoi to the take-off point, drinks, snacks, flying with a professional and filming with GoPro.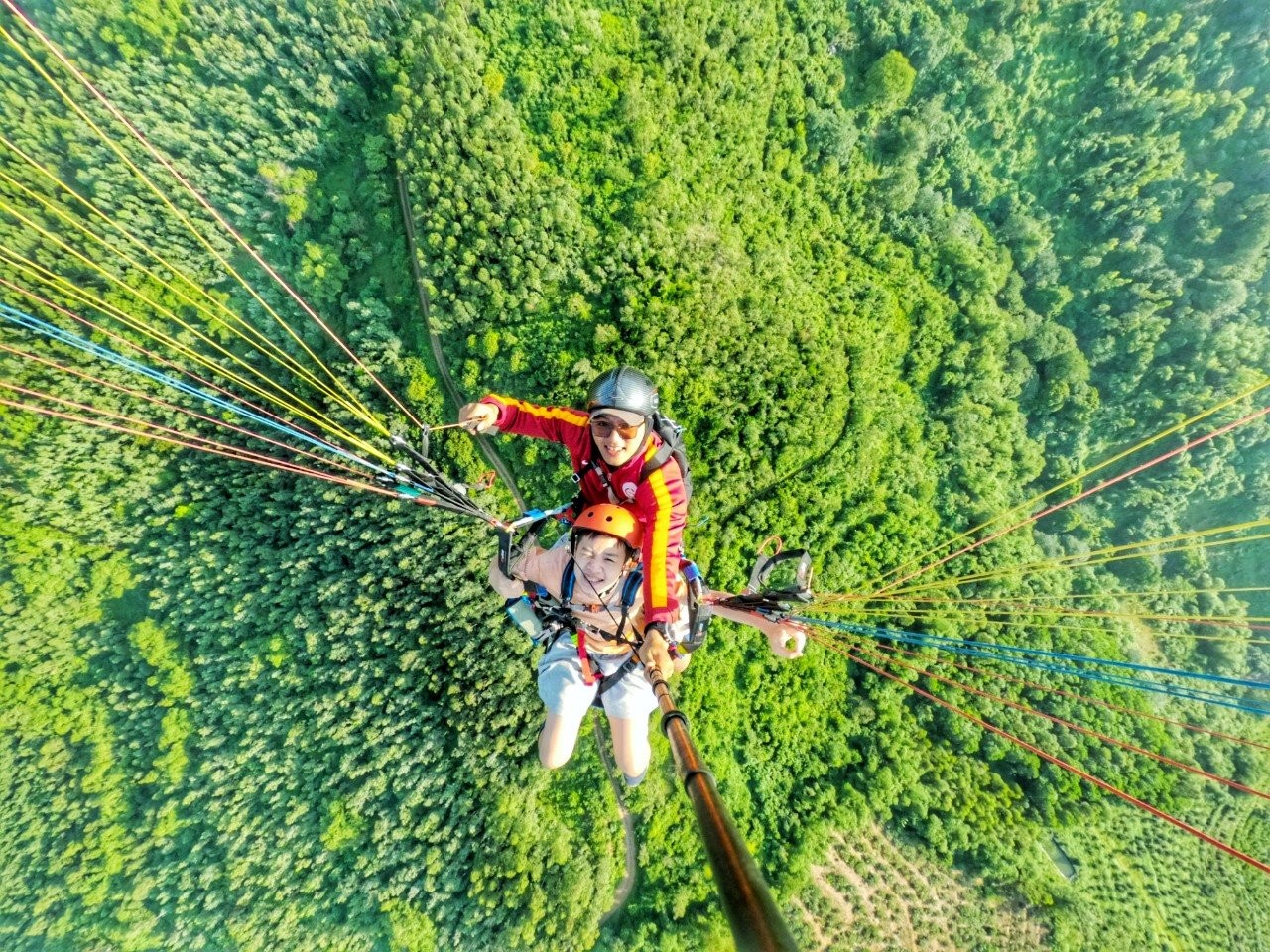 Paragliding. Photo: VnExpress
ATV Racing
Located 40 km from the centre of Hanoi in Vietnam National Villages For Ethnic Culture and Tourism in Son Tay, Dong Mo Discovery is a campsite and sports destination including ATV trails. Riders will have a chance to drive through the steep slopes, mud, and forest on an ATV. The route was used for the previous off-road car racing tournaments. Driving around the land near the office for 15 to 30 minutes costs 200,000 - 300,000 VND; driving through the forest 12-20 km with a guide costs 600,000 - 1,000,000 VND. Customers will receive 20% off the cost on weekdays.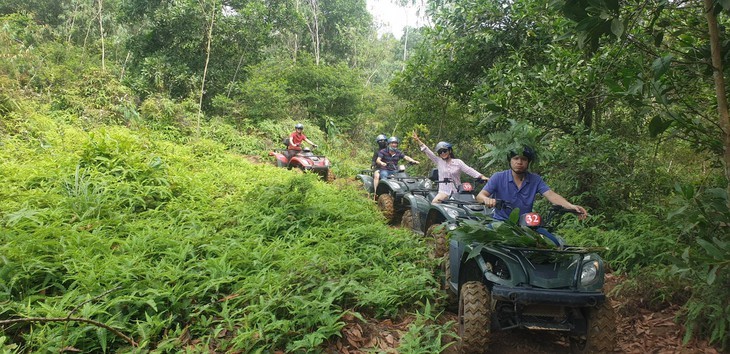 ATV trail. Photo: VOV
Visitors can also camp by Dong Mo Lake, enjoy the fresh air, ride a water bike or swan boat on the lake. Currently, the campsite does not offer on-site food service, so visitors should bring their own water and food.
Go-Kart Racing
Another outdoor recreational activity is Go-Kart racing, at Go-kart Vietnam in Dam Tranh ecological zone in Thach Ban ward, Long Bien district, Go Kart Hanoi at Ngu Hiep Market in Thanh Tri or Hanoi Super Karting in Yen So Park, Hoang Mai. Riders will race in the F1 mini format, crossing artificial terrains. The price is 200,000 VND per person. In addition, people can experience archery and paintball in Hanoi.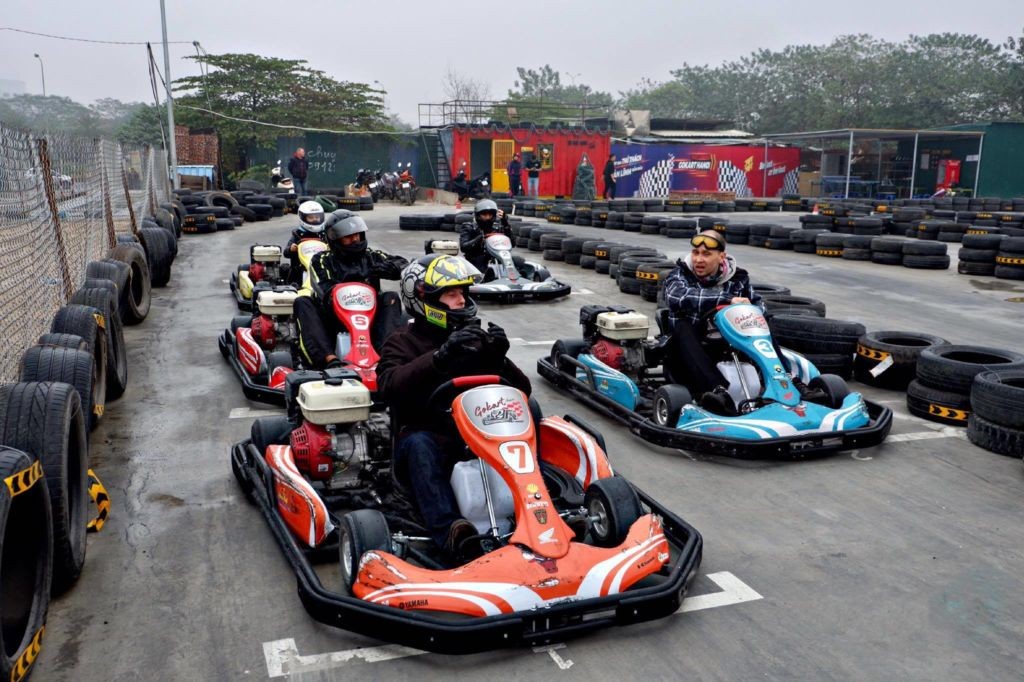 Go-Kart racing. Photo:
Camping
People should not miss camping right inside the city, in Dong Camp, An Duong beach, on the banks of the Red River. Visitors will experience private camping in the middle of nature, kayaking, relaxing in the infinity plunge pool. The entrance fee is 50,000 VND for adults, 30,000 VND for children over 3 years old, and the overnight camping fee is 100,000 VND. Guests can bring their tents, kitchen utensils, prepare a charcoal grill, or rent materials on site. Currently, the campsite operates at 30% of its capacity to ensure a distance of 20 meters between tents. Moreover, visitors must inject at least one dose of Covid-19 vaccine, and no more than 10 people in a group.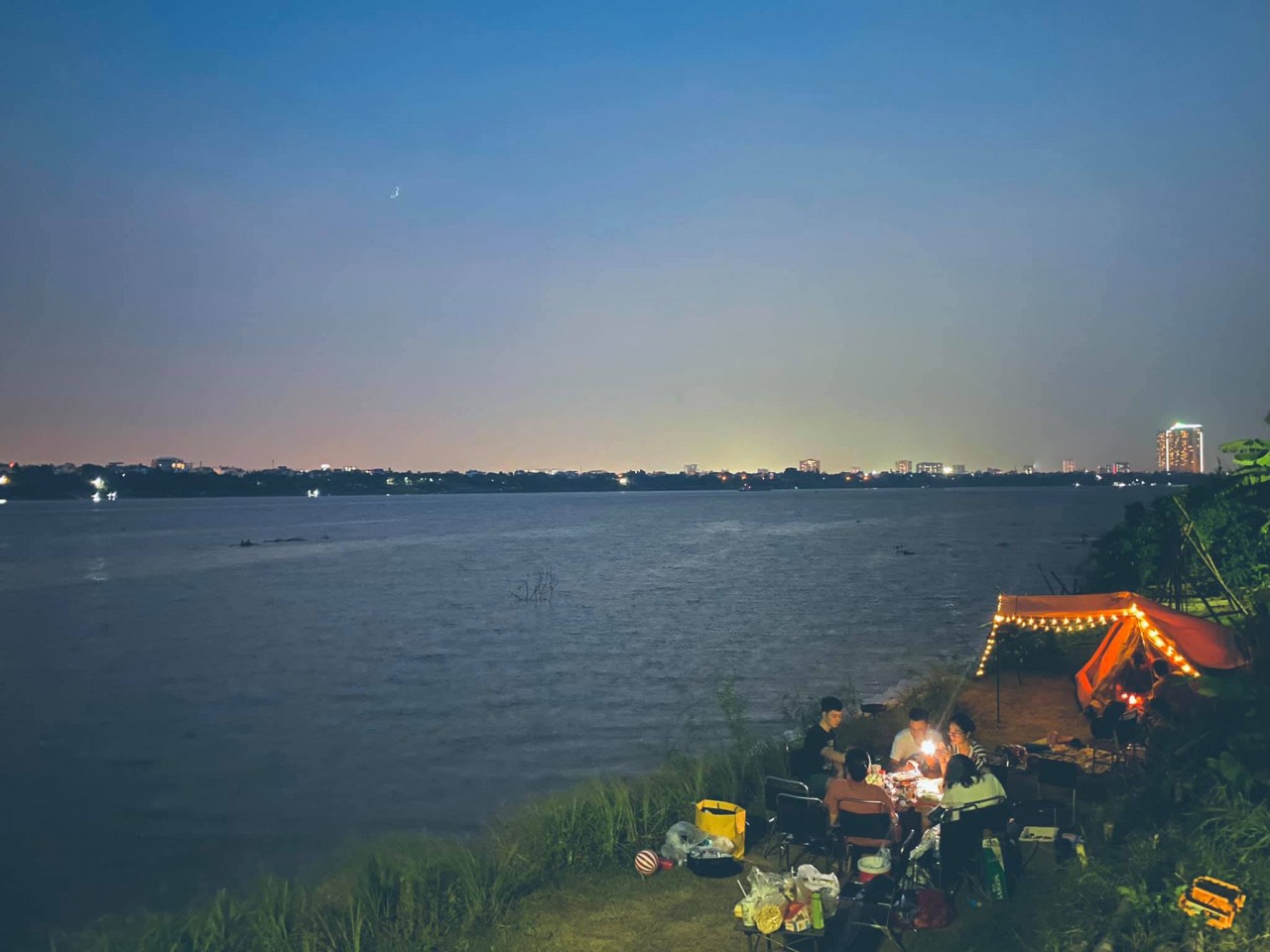 A corner at Dong Camp. Photo: VnExpress
If groups of friends or families want to go camping in nature, Ham Lon mountain, in Nam Son commune, Soc Son district, located about 40 km from the city centre, is recommended. The area has many different campsites such as near Nui Bau lake, pine hill. Visitors can bring their own camping equipment or rent it from households around.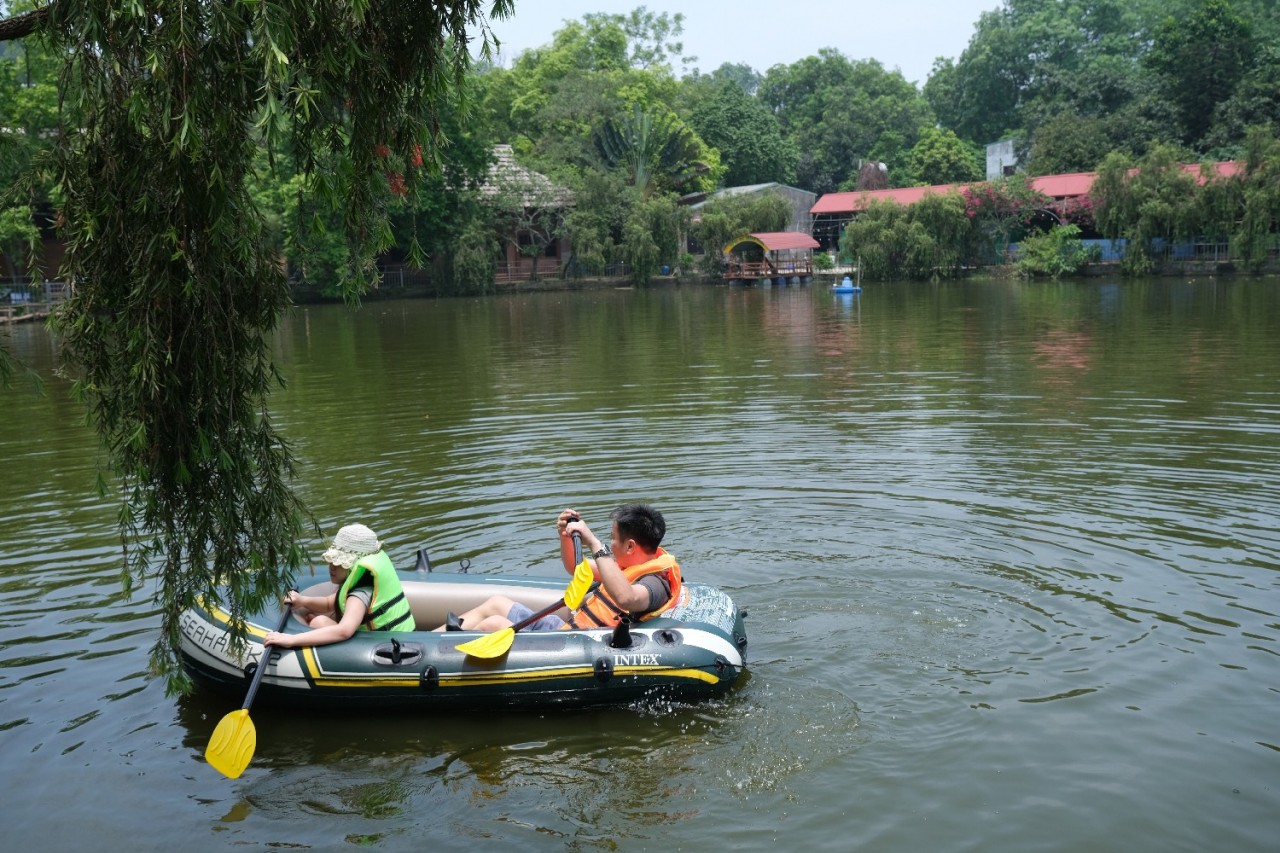 Sailing boat in Dong Mo. Photo: VnExpress
Another camping site in nature is Dong Mo lake, in Son Tay town, Ba Vi district. To ensure safety, visitors should choose campsites such as Joy Camping and Camping Sport Dong Mo. People can enjoy the family atmosphere when organizing barbecue parties, participating in activities such as cycling, fishing, and kayaking. In addition, Hanoi has many other campsites such as Long Bien longan garden, Suoi Hai lake in Tan Linh, Ba Vi, and Chom Nui lake in Nam Son, Soc Son.
The above entertainment activities all take place in Hanoi city, so people do not need a certificate of Covid-19 test, but have to ensure that they have been vaccinated and follow the rules to prevent and control the pandemic.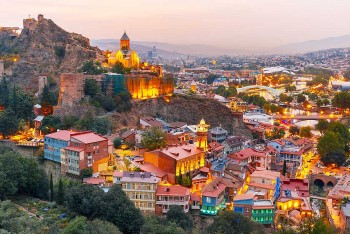 World
When we think of wine, Italy, France or Spain will come in mind, but its birthplace, according to a lot of researches, it's in Georgia, the tiny Caucasian nation that's been making wine longer than anywhere in the world.