Youngsters in Hanoi Assists with Mental Issues Caused by Lockdown
Vietnam Times has recently interviewed young Vietnamese in Hanoi about their experience of the "Corona Blues" and their ways to gain back a positive attitude.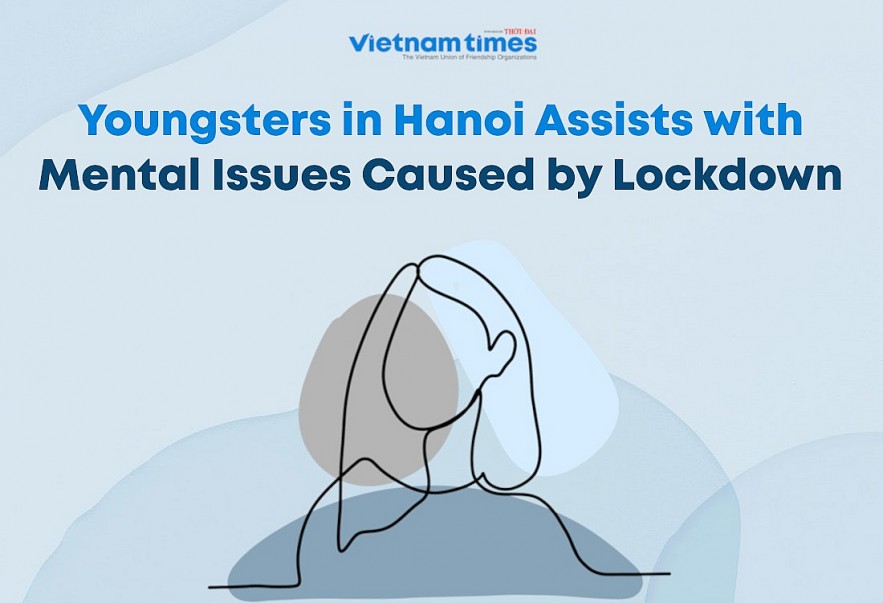 (Photo: Hong Anh/ VNT)
Hanoi has gone through nearly two months of social lockdown. For young people who are used to a busy pace of life, those days can be stressful. Many have admitted that they face negative thoughts and mild depression. After a series of "trial and error" efforts, many have come up with effective tips to overcome mental hardship and maintain a positive attitude.
When it comes to health problems caused by the pandemic, especially lockdown, physical health is sure to gain the most attention. However, mental well-being should also be noticed. Quarantine elevates the level of loneliness, stress, depression, and anxiety. Even introverts who seem to love spending time alone can feel lonely and insecure during this period.
Hong Anh, a Vietnam Times reporter, experienced mild depression about a month after Hanoi's lockdown order. Realizing how terrible lockdown anxiety could affect a person, she has interviewed young Vietnamese in Hanoi about their experience of the "Corona Blues" to learn about their efforts to gain back a positive attitude.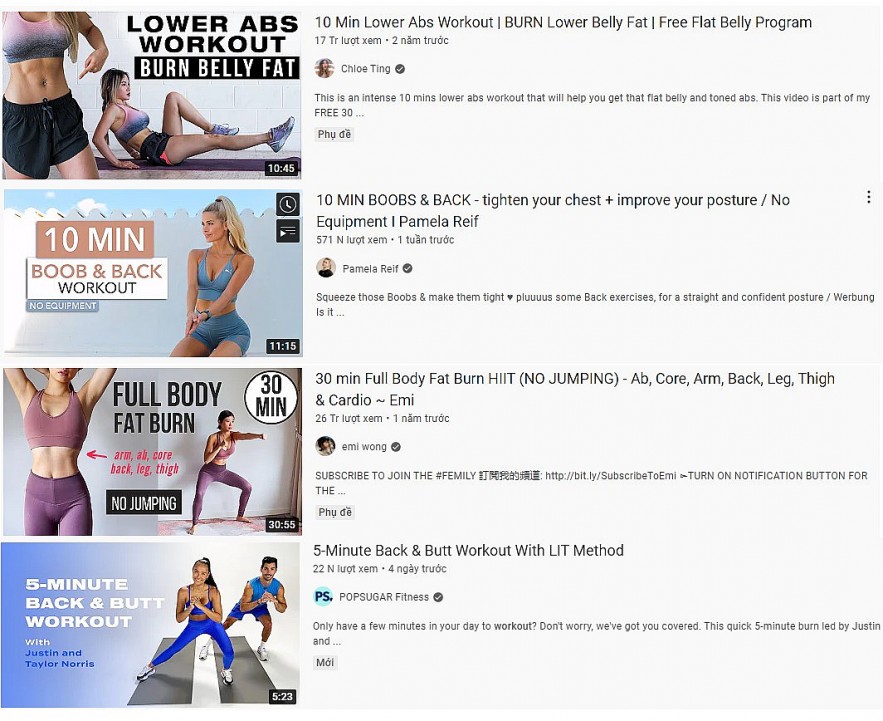 As Hanoi restricts sports activities for months, many young people turn to YouTube fitness influencers' workout instructions. (Photo: YouTube)
Lockdown anxiety in young people' experience
Yen Phan, office staff, said she did not suffer considerable mental issues but found her daily routine disturbed. Staying up late causes stress and lack of motivation. Yen was studying in Europe during a terrible pandemic outbreak when she had much more problems to manage, therefore, the lockdown in Hanoi was less challenging.
Hien Dao, an officer and English teacher who is lucky enough to have a stable job and income during the lockdown, still went through mild mental issues. "I had a new job slightly prior to the lockdown when the pace of working and interacting with new colleagues was very exciting. Unfortunately, I didn't have enough time to get to know my new job and colleagues. When the pandemic broke out, everything slowed down very quickly. Work piles up while I cannot interact with friends in person, nor visit my family and relatives," Hien said.
Having been working from home for more than a year, Hong Anh thought she would do well during the lockdown. She was correct, but only for the first month. When her personal "Corona Blues" appeared, they stemmed from boredom and loss of interest in work. Then the insecurities grew, sleepless nights became her new routine, and anxiety started to badly influence her work results and daily routines to a point that she realized she needed help.
Ngoc Pham, a talented graphic designer, had a similar experience regarding her mental health. Before the lockdown, she had a manageable job and decent income which ensured her a pretty balanced lifestyle: efficient work hours, enough self-time, gym after work, occasional nights out and travel. The current outbreak has put her company at great financial difficulty, resulting in Ngoc Pham's significant salary cut. "Due to the sharp and rapid changes, I fell into a mental crisis. It was not of pathology level. Loss of income and too long indoor time lead to a lack of social interaction, which lowers my self-esteem while raising my anxiety," she said.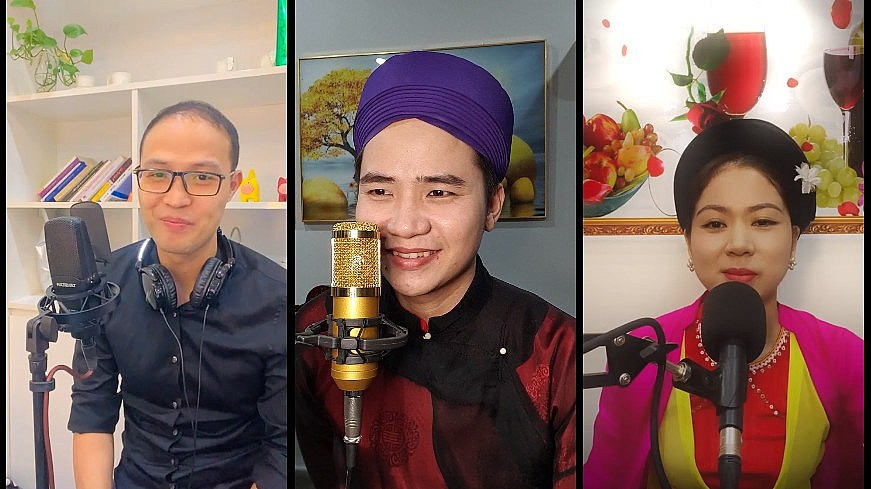 Before pandemic restrictions, Hien Dao often watches live folk singing performances in Cheo Theater. During lockdown, live version is an alternative. (Photo: Cheo Theater's fanpage)
Disconnect with others to reconnect with yourself
To cope with stress, young Vietnamese have to reorganize their life and work styles. Used to a rapid and bustling lifestyle, many young people think keeping themselves busy will disrupt their boredom and anxiety. Sharing the same opinion, Ngoc Pham signed up for a course to improve her professional skills but eventually ended up feeling more stressed and tired. After three weeks drowning in depression, she decided to dig deep into her problems and deal with her feelings and workload.
"I started trying to focus on my daily life, paying more attention to cooking, interacting with friends find help. The roots of problems are not yet solved, but I feel less lonely and fear. And online games help, too! Such a short-term healing trick!" said Ngoc Pham. To Ngoc, in a time when interaction among people is restricted, self-investing is a smart choice.
Hien Dao did the same thing to release stress. Instead of keeping wondering what to do, she put books and a kalimba within reach to remind herself to spend time for them. Lockdown offers Hien a golden opportunity to take up new habits, from enrolling in online courses to enjoying virtual folk singing performances.
In Yen Phan's perspective, proactiveness is a key to defeat the Corona Blues. "I think one should pay attention to his mental health and proactively, timely find solutions. Do not ignore bad feelings," she said.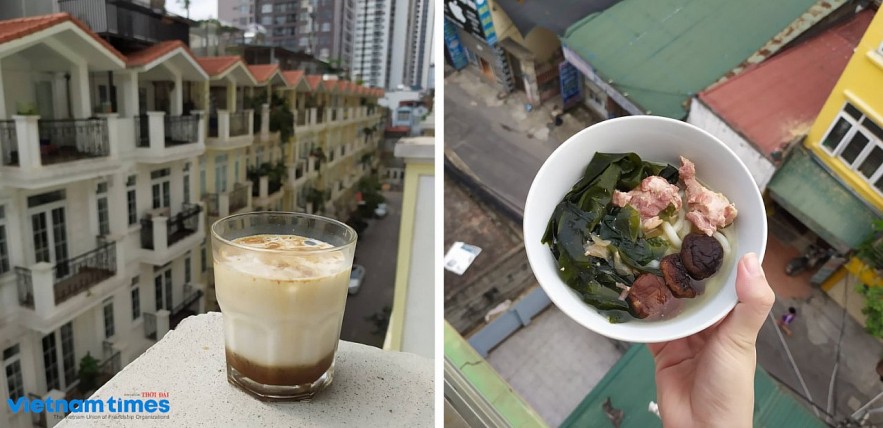 Cooking can help relieve stress during social distancing. (Photo: Hong Anh/ VNT)
Redefine important things in life
Amidst the chaotic time, the obvious things become precious. Travel restrictions have prevented Hien Dao, who lives just more than 30 kilometers from her hometown, from visiting her parents for months. "When the pandemic is under control, I will go home to visit my family. In a normal state when you can easily go home at any time, you will take it for granted. However, these few months have changed my mind about the importance of family and loved ones. Home is really a place to return," she said.
Ngoc Pham focuses on her long-term goals to gain strength and motivation. A humble person cannot avoid unwanted influences caused by global catastrophes such as Covid. One can feel depressed, worried, insecure, but above all, he needs a compass to keep moving forward.
Lockdown can be a chance for the young to slow down, learn new skills and reach new achievements. These days, social networks are filled with photos of those who have lost some weight, completed some courses, learned to cook new dishes thanks to the lockdown. That kind of information, though spread positive energy, can sometimes be toxic by accidentally putting pressure on other people. In this unprecedented age, success should only be measured by self-love and a healthy lifestyle. Thankfully, Vietnam's younger generation understands this and is fighting the stigma of mental illness.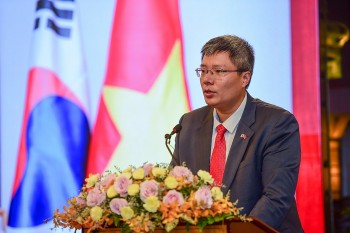 Viet's Home
Tran Hai Linh, member of the Central Committee of the Vietnamese Fatherland Front, chairman of the Vietnam-Korea Business & Investment Association (VKBIA) shared with the Vietnam Times about strengthening the capacity to promote Vietnamese culture to the world.