Free conference for parents of children with autism to be held in July
(VNF) – The Faculty of Special Education of the Ho Chi Minh City (HCMC) Central College of Education, in coordination with the Saigon Children's Charity will organize a workshop themed "Early intervention for autism children – intensive training for teachers" in the first two weeks of July. As part of the training, there are 2 conferences for parents of children with autism.
A treatment session for kid with autism held by Saigon Children's Charity (Source: SCC)
The conference will be a platform for parents and specialists to exchange information regarding communication and the behaviors of autism children, the development of their senses, their daily activities, eating habit, etc.
In details, senior clinical specialists from the UK will participate in the event to provide consultation and answer parents' enquiries on early treatment, phonetic therapy and behavior management for children with autism.
The conference will be held on two days: July 11 and 18, from 18:00 to 20:00, at the Central College of Education, Room E8, No.182, Nguyen Chi Thanh str., District 10, HCMC.
Parents with children who are suspected of having autism, or having symptoms of pervasive development disorder, Autism Spectrum Disorderand autism are welcomed to attend.
Since the number of parents who can attend is limited, interested parents are recommended to make early registration. (Priority will be given to those who register before July 5)
*The conference is free of charge.
For registration, please send an email to [email protected]./.
( Translated by Phi Yen )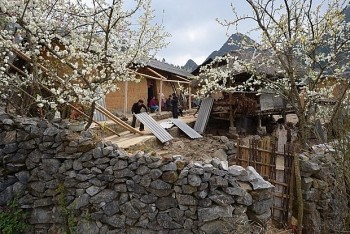 National
Vietnam News Today (Feb. 3): Vietnam and Trinidad & Tobago establish diplomatic ties; Severe cold spells expected to hit northern mountainous provinces late this month; Vietnam among top 10 best places to go for budget honeymoon; Hanoi, HCM City record highest disbursement of public investment capital in January.