French Agency, Construction Ministry Help Vietnamese Cities Build Climate Change Resilience
The Ministry of Construction and the French Development Agency (AFD) have signed a cooperation agreement to help Vietnamese cities build climate change resilience.
On the occasion of the trip of Philippe Orliange, executive director of the French Development Agency, AFD signed an agreement with Vietnamese Ministry of Construction.
The signing ceremony took place in Hanoi on May 12 under the witness of Minister of Construction Nguyen Thanh Nghi, and Nicolas Warnery, ambassador of France to Vietnam.
The agreement signing ceremony in Hanoi on May 12. Photo: Frech embassy in Hanoi
The two sides will step up their traditional partnership in support of sustainable urban development and resilience, especially promoting the implementation of the commitments made at the 26th UN Climate Change Conference (COP26) through technical assistance projects on climate-resilient urban development, smart city building, and urban development investment.
In this agreement, they also identified cooperation priorities for the 2022 - 2023 and 2024 - 2027 periods.
Addressing the signing ceremony , Minister of Construction Nguyen Thanh Nghi appreciated the AFD's contributions to local development, particularly in construction and urban planning, and highly valued its cooperation pledges, including helping the country realise its COP26 commitments.
The ministry's agencies will discuss with the AFD practical cooperation orientations that match both sides' tasks, attention and wishes, he noted.
AFD Executive Director Philippe Orliange said his agency's activities in Vietnam matched the French Government's cooperation priorities in the country, adding the AFD is also orienting its activities towards implementing the commitments under the Paris Agreement on climate change.
He pointed out that although urban development has considerably contributed to the Vietnamese economy, urbanisation may also cause certain risks, making cities more vulnerable. Given this, the important thing is how to achieve harmony between urban growth and climate change adaptation.
Cities, and localities in general, need active support from the Construction Ministry to implement the programmes, plans and measures for climate change mitigation and adaptation, Orliange added.
French Ambassador Nicolas Warnery spoke highly of the Vietnamese Prime Minister's commitments at COP26, which will greatly contribute to global efforts against climate change.
He added the French Government wishes to assist the Vietnamese Government to carry out the commitments and translate them into concrete projects so that people benefit from the pledges.
In March, AFD and the Vietnam Electricity Group (EVN) also signed a credit agreement with a non-Government guaranteed loan worth EUR 80 million (USD 87.8 million) to implement the southern Vietnam power distribution project invested by EVN's Southern Power Corporation (EVN SPC).
The southern Vietnam power distribution project comprises 33 sub-projects, covering Ben Tre, An Giang, Binh Thuan, among others.
These sub-projects are included in the electricity planning scheme for 2016-2025 with a vision towards 2035, approved by the Ministry of Industry and Trade.
According to a feasibility report, ratified by the EVN SPC, all of the sub-projects show economic and financial feasibility. With combined investment capital of over USD 196 million, the sub-projects are scheduled to last from 2022 to 2024.
Since 2017, AFD loans have played a part in the Vietnamese group's investment, meeting requirements for electricity supply in socio-economic development.
The AFD has pioneered in providing direct loans for the EVN's power projects without the government guarantee.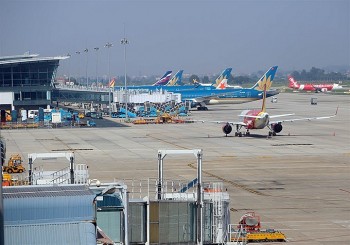 National
Vietnam News Today (May 20): Vietnam eyes 15-day visa exemption from Russia; Vietnam tops medal tally, exceeding gold medal target at SEA Games 31; HCM City, Cuba bolster co-operation in diplomacy, youth and cultural exchanges; Various activities held to mark President Ho Chi Minh's birthday.