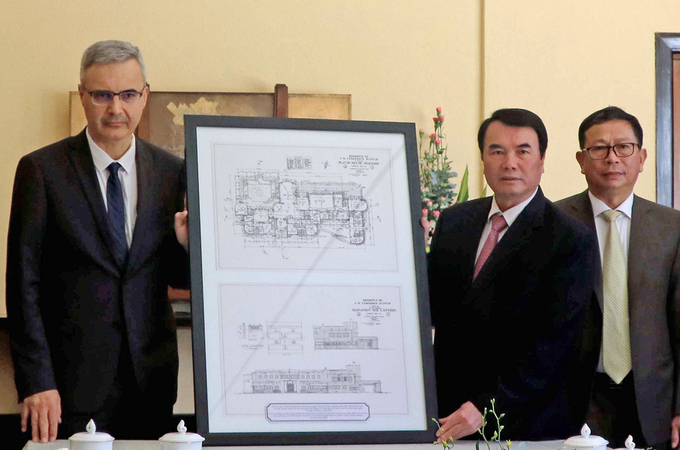 Photo: Khanh Huong/ VNExpress
The copy is a present from Jacques Veysseyre, son of French architect Paul Veysseyre who was along with a Vietnamese architect designed the Palace. The original design is currently being restored in France, Thanh Nien Newspaper reported.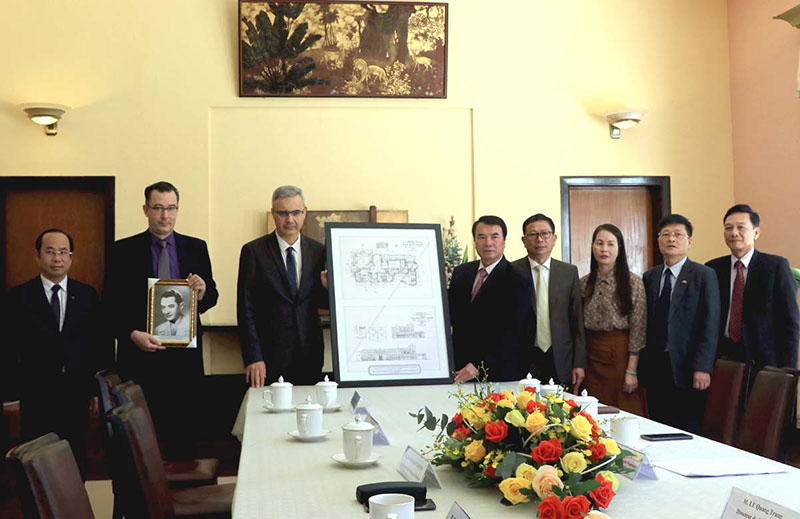 Photo: Nhan Dan
At the handover ceremony, French Ambassador to Vietnam Nicolas Warnery said that one of the current priorities of the French government is to help Lam Dong Province to preserve ancient architectural works in Da Lat.
"Over the past time, the province has always concentrated on conserving and upholding the French ancient architectural works", said Mr. Pham S, Vice Chairman of the Lam Dong Province People's Committee, stressing that these architectures are associated with the city's development.
Bao Dai Palace, built between 1933 and 1938 is located in the middle of a pine forest. The palace is a beautiful and elegant mansion that harmoniously combines with the surrounding places such as Thuong Uyen Garden, Ai An Forest, and a small lake.
Bao Dai Palace Photo: Khanh Huong/ VNExpress
Malie Nguyen