French Ambassador gifts graphic architectural design of Bao Dai Palace to Vietnam
On November 13, French Ambassador to Vietnam Nicolas Warnery handed over Lam Dong province the graphic architectural design's copy of the Palace III of King Bao Dai, the last Emperor of Vietnam's feudal regime.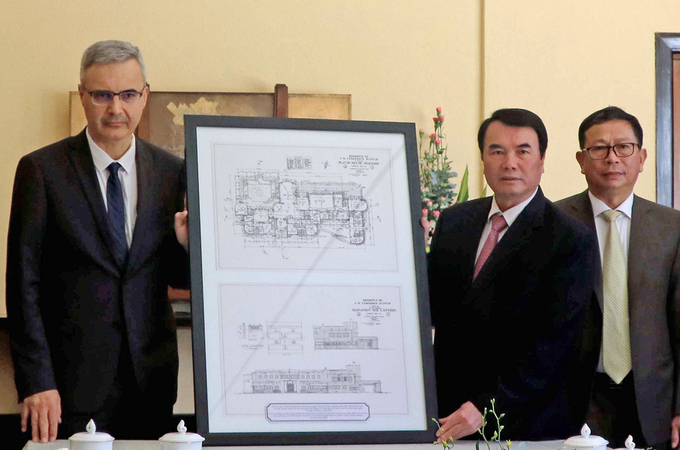 Photo: Khanh Huong/ VNExpress
The copy is a present from Jacques Veysseyre, son of French architect Paul Veysseyre who was along with a Vietnamese architect designed the Palace. The original design is currently being restored in France, Thanh Nien Newspaper reported.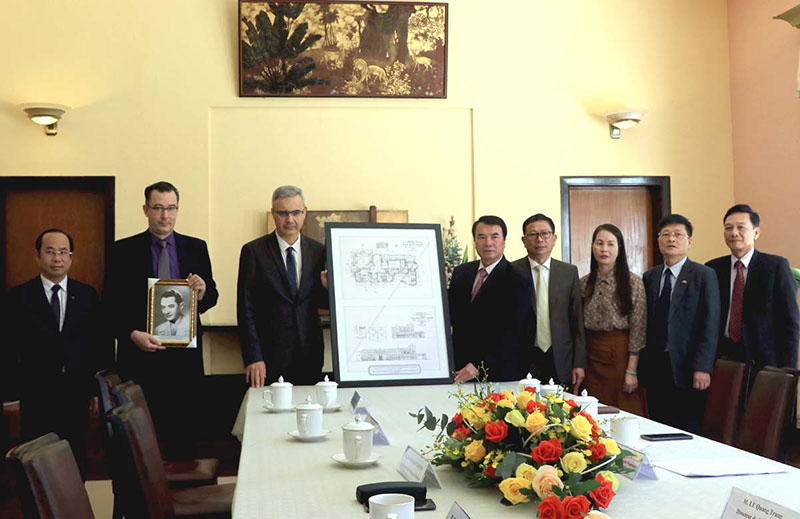 Photo: Nhan Dan
At the handover ceremony, French Ambassador to Vietnam Nicolas Warnery said that one of the current priorities of the French government is to help Lam Dong Province to preserve ancient architectural works in Da Lat.
"Over the past time, the province has always concentrated on conserving and upholding the French ancient architectural works", said Mr. Pham S, Vice Chairman of the Lam Dong Province People's Committee, stressing that these architectures are associated with the city's development.
Bao Dai Palace, built between 1933 and 1938 is located in the middle of a pine forest. The palace is a beautiful and elegant mansion that harmoniously combines with the surrounding places such as Thuong Uyen Garden, Ai An Forest, and a small lake.
Bao Dai Palace Photo: Khanh Huong/ VNExpress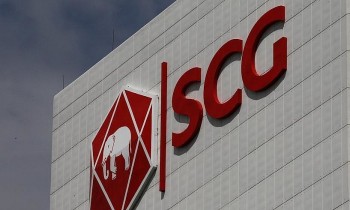 Economy
Thailand's SCG Packaging Pcl (SCGP) on Monday announced an 11.8 billion baht ($353.93 million) expansion in its packaging paper business in Vietnam, anticipating growth in demand.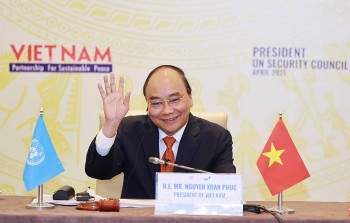 National
As a non-permanent member of the UN Security Council (UNSC), the nation has been making important contributions aimed at supporting sustainable peace, according to UN Secretary-General Atonio Guterres.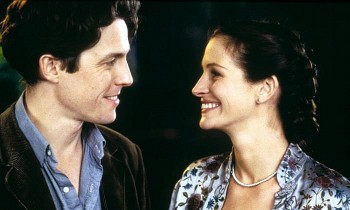 Handbook
Rom Coms never get old, and rom coms movie never fail to make us laugh and cry, lifting our spirit. From Notting Hill to The Lovebirds, here are the 10 best romantic comedies you can watch right now on Netflix.