French President Emmanuel Macron: Biography, Personal Profile, Career
Emmanuel Jean-Michel Frédéric Macron (born 21 December 1977) is a French politician who has been serving as the president of France since 14 May 2017. Read the article below for his full biography.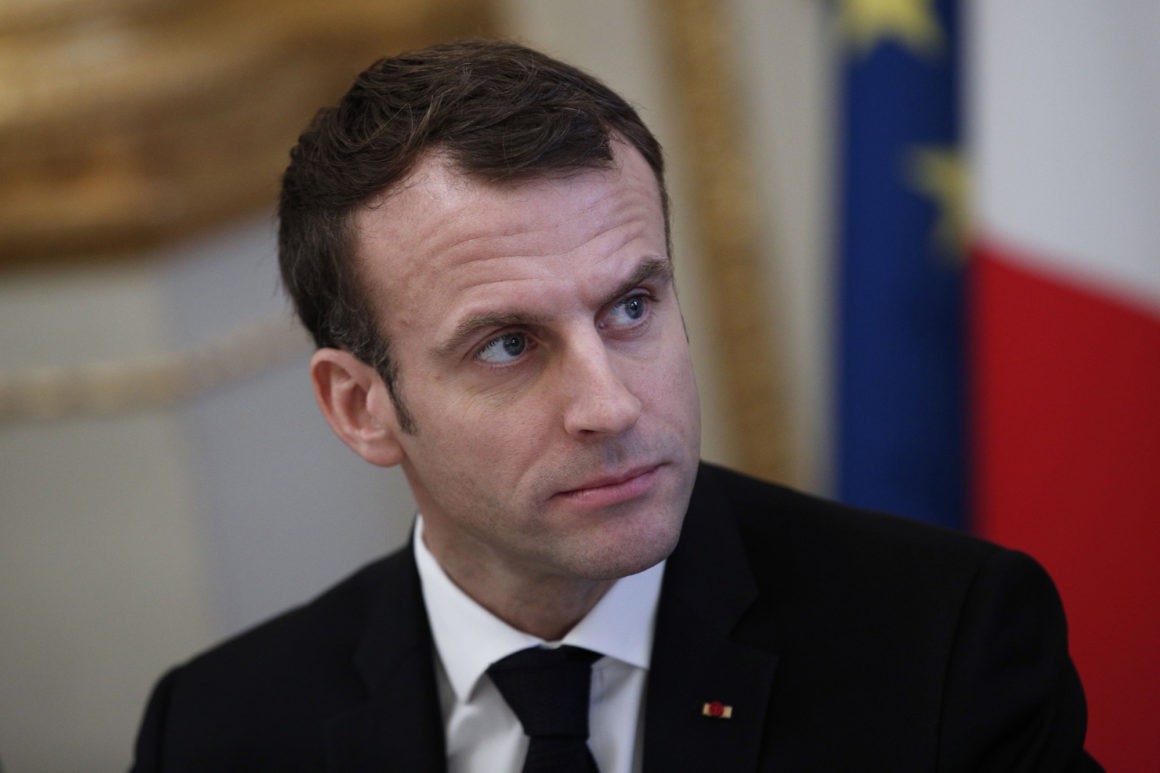 Photo: Getty Images
Who is Emmanuel Macron – Biography
Born in 1977 in northern France, Emmanuel Macron attended a series of elite schools before joining the French Finance Ministry in 2004. Following a four-year stint at an investment bank, he joined President François Hollande's staff in 2012, eventually becoming minister of economy, industry and digital data. After forming the centrist En Marche! party in 2016, Macron became a surprising frontrunner in the presidential race. He defeated National Front leader Marine Le Pen in May 2017 to become, at age 39, the youngest president in French history, according to Britannica.
French President Emmanuel Macron: Childhood and Education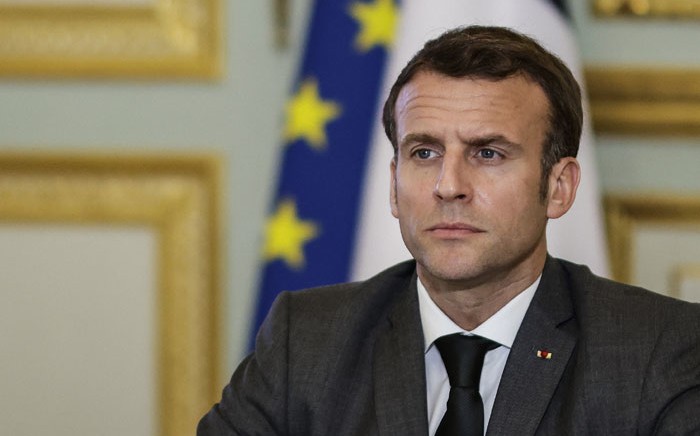 Picture: Yoan Valat/AFP
Macron was the eldest of three siblings born to a family of doctors who held politically liberal views. He attended a private lycée (secondary school) in Amiens, where he proved to be an exceptionally gifted student.
Macron completed his baccalauréat at the prestigious Lycée Henri-IV in Paris before studying international policy and public service at the grande école Sciences Po. During this time, he also served as an editorial assistant for philosopher and historian Paul Ricoeur. In 2001 Macron received a master's degree in public policy from Sciences Po, as well as a master's degree in philosophy from Paris Nanterre University. In 2004 he graduated near the top of his class from the prestigious École Nationale d'Administration (ENA), a school that had attained a reputation as a fast track to political power. French presidents Valéry Giscard d'Estaing, Jacques Chirac, and François Hollande were all ENA alumni.
French President Emmanuel Macron: Career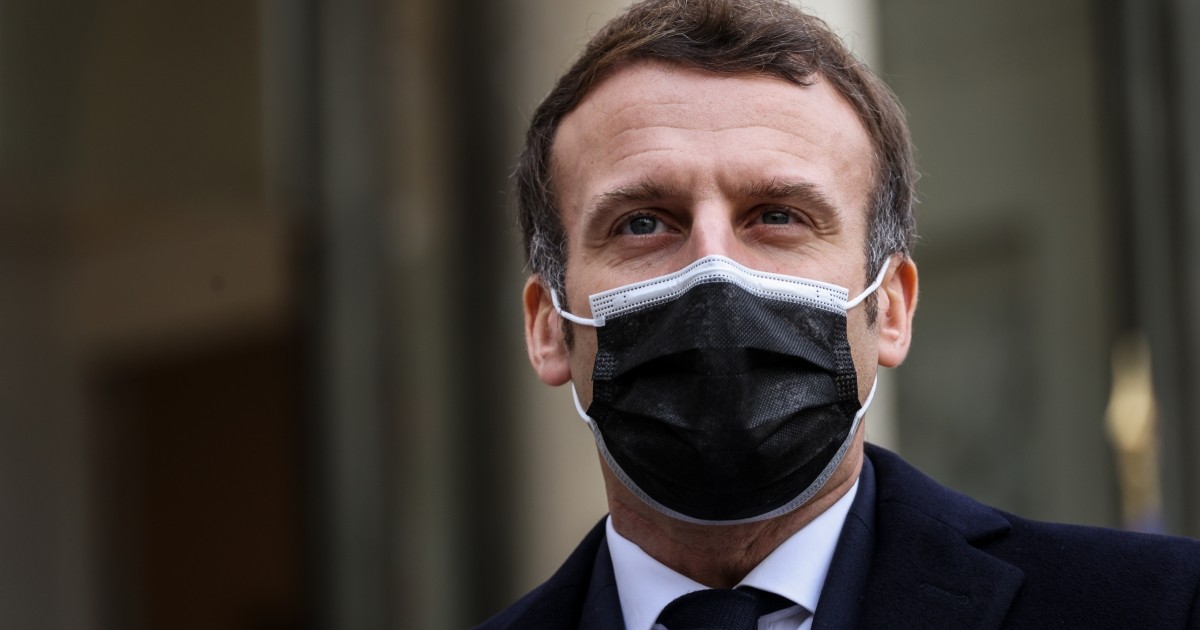 Photo: Thomas Coex/AFP
Emmanuel Macron landed a job as an inspector of finances in the 'French Ministry of Economy' shortly after completing his studies in 2004. In this position, he served as deputy rapporteur for the Commission to improve French economic growth headed by Jacques Attali in 2007.
In 2008, the ambitious young man received an offer to work as an investment banker at 'Rothschild & Cie Banque.' Since he had already landed a government job, he had to pay €50,000 to buy himself out of his government contract.
Meanwhile, Macron had also ventured into politics as a member of the 'Socialist Party' (PS) in 2006. He left the party in 2009 and became an independent politician.
In the French political circles, Emmanuel Macron was considered a protégé of the senior Socialist politician François Hollande, who is believed to have played a role in shaping Macron's career. In 2012, Macron was selected for a senior position in President Hollande's office—as deputy secretary-general of the Élysée.
Macron's political career continued to flourish and he was appointed as the minister of economy and finance on 26 August 2014, replacing Arnaud Montebourg, under Prime Minister Manuel Valls.
As the minister of the economy, Macron played a major role in promoting business-friendly reforms. He was in favor of the free market and strived towards reducing the public-finances deficit. A vocal supporter of the 'El Khomri' law, he called for an economic overhaul.
In this position, he also supported the 'Comprehensive Economic and Trade Agreement' (CETA) between Canada and the European Union.
His stance on foreign policy proved to be a bit controversial. His popularity saw a dip after he described France's colonization of Algeria as a "crime against humanity."
Emmanuel Macron initially said that France needed a more "balanced" policy toward Syria and that he was willing to consider talks with Bashar Assad. However, following the chemical attack in Khan Shaykhun, Macron called for a possible military intervention against Assad's regime.
As far as his views on Israel are concerned, he proposed that Hollande's policies be continued. He opposed the 'Boycott, Divestment and Sanctions Movement' (also known as the BDS Movement) coordinated by the Palestinian 'BDS National Committee.'
His views on immigration differed from those of many other French socialists, including former Prime Minister Manuel Valls. Inspired by Angela Merkel's open-door policy toward immigrants and refugees, he stated that he was confident that France has the ability to absorb more immigrants. He also promotes tolerance towards people belonging to diverse religions.
Emmanuel Macron founded an independent political party called 'En Marche!' in Amiens on 6 April 2016. He then resigned from his governmental position and voiced his intention to run for the 2017 French presidential election on November 2016.
He promised to "unblock France" in his announcement speech and called for a "democratic revolution." His bid was supported by many prominent political figures, including François Bayrou, Daniel Cohn-Bendit, François de Rugy, and Richard Ferrand.
After qualifying for the runoff after the first round of the election on 23 April 2017, Emmanuel Macron won the second round of the presidential election on 7 May, conveniently beating Marine Le Pen of the National Front. He formally assumed office as the president of France on 14 May 2017.
April 25, 2018 - Addresses a joint meeting of Congress. During his speech, Macron presses the United States to engage more in global affairs and rejoin the Paris Climate Agreement.
December 10, 2018 - Macron responds to weeks of violent protests in a televised address saying the demonstrations have been "unacceptable" and "will not be in any way indulged." He also proposes several social reforms, such as an increase in the minimum wage.
December 3, 2019 - During a NATO summit news briefing in London, Macron stands by his comments warning that Europe is facing the "brain death of NATO," caused by American indifference to the transatlantic alliance. Trump called the comments "nasty" and "insulting." Macron's blunt comments came after the Trump Administration pulled US forces out of northern Syria in November, a move that dismayed European NATO members.
October 2, 2020 - While speaking in Les Mureaux, a northwestern suburb of Paris, Macron says that "Islam is a religion that is currently experiencing a crisis all over the world" and details a plan in the hopes of fighting "Islamist separatism."
October 21, 2020 - At a national memorial event for teacher Samuel Paty who was beheaded in a terrorist attack in a northern Paris suburb after displaying the controversial Charlie Hebdo cartoons to his students during a lesson, Macron praises the teacher for having "a passion for knowledge." France will keep "loving debates, reasonable arguments, we will love science and its controversies," the President adds. "We will not give up caricatures, drawings, even if others are retreating."
December 17, 2020 - Macron tests positive for coronavirus after experiencing symptoms and will self-isolate for a week according to a statement from his office.
French President Emmanuel Macron: Interesting facts
At age 39, Macron became the youngest president in French history.
Prior to being elected president of France, he had never held elected office.
Macron, a centrist, has said his aim is not to bring people to either the right or the left, but to unite the French people, according to CNN.
During his time as economy minister, he spearheaded the so-called "Macron Law," which aimed to shake up the economy through labor reform. The measure had to be forced through the National Assembly with the help of a controversial parliamentary measure and led to several days of protest.
Worked on Francois Hollande's 2012 presidential campaign.
Macron's wife, Brigitte Trogneux, was his high school drama teacher. By the time Macron was 17, he claimed he would eventually marry her, though she was married with three children at the time.
French President Emmanuel Macron: Family and Personal Life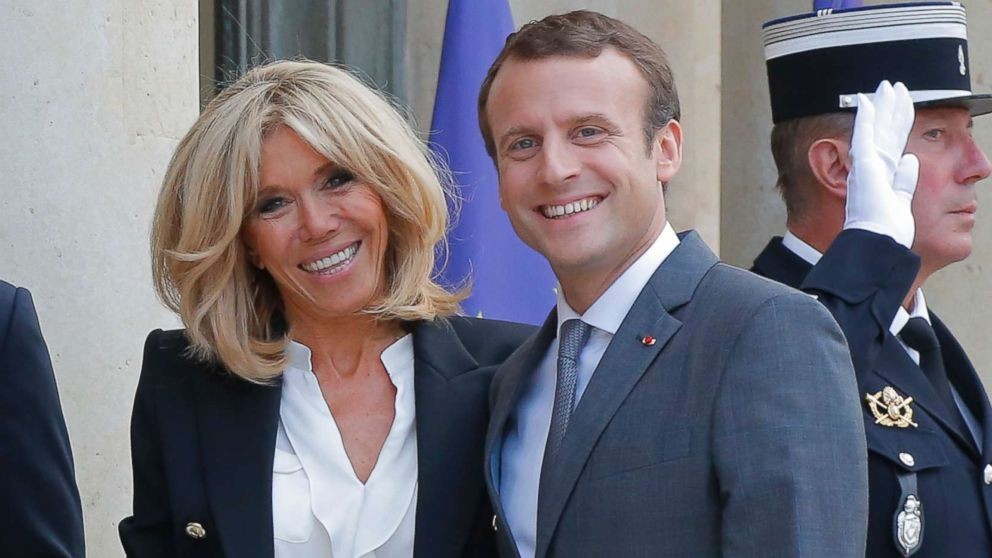 Photo: ABC News
Emmanuel Macron was just a teenager when he fell in love with his drama teacher, Brigitte Trogneux, 24 years his senior. Despite their age gap—and the fact that Brigitte was married with three children—the boy pursued her. Disturbed by his attitude towards his teacher, Emmanuel's parents sent him to another city to complete his high school.
Being a determined young man that he was, Emmanuel promised to his teacher that one day he would return and marry her. He kept his promise. After completing his studies, he resumed his relationship with her. Brigitte eventually divorced her first husband and married Macron in 2007.
Macron is the only member of his immediate family who did not pursue a career in medicine; following in the footsteps of their parents, his younger brother became a cardiologist and his sister a nephrologist.
French President's Roles
The president of France, officially the President of the French Republic (French: Président de la République française), is the head of state and head of executive of France, as well as the commander-in-chief of the French Armed Forces. As the presidency is the supreme magistracy of the country, the officeholder is the holder of the highest office in France.
The powers, functions and duties of prior presidential offices, in addition to their relation with the Prime Minister and Government of France, have over time differed with the various constitutional documents since the Second Republic. The President of the French Republic is the ex officio co-Prince of Andorra, grand master of the Legion of Honour and of the National Order of Merit. The officeholder is also honorary proto-canon of the Archbasilica of Saint John Lateran in Rome, although some have rejected the title in the past.
The current president of the French Republic is Emmanuel Macron, who succeeded François Hollande on 14 May 2017.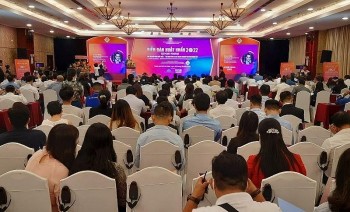 Focus
Vietnam News Today (Dec. 9): Vietnam - Singapore innovation centre helps firms transform production; HCM City among most searched destinations by travelers; Vietnamese digital technology industry's revenue estimated at 148 billion USD in 2022; Two Vietnamese films up for consideration at Oscars.