FTAs help attract more foreign investors to Vietnam
Free trade agreements (FTAs) that Vietnam has signed with its partners have been an important factor in attracting foreign investments to the country.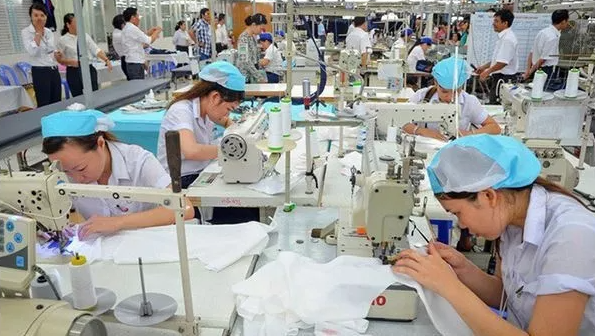 FTAs help attract more foreign investors to Vietnam. (Photo: Nhan Dan)
As of early September this year, the total foreign investment in Vietnam reached US$19.5 billion, down 13.7 percent over the same period last year. However, among 1,797 newly-licensed projects, the registered capital reached $9.7 billion, up 6.6 percent in registered capital over the same period last year. This shows that the new-generation investment attraction policies have been gradually brought into play.
The increase in value showed that new-generation investment attraction policies have proved effective despite the negative impact of the COVID-19 pandemic, Nhan Dan cited.
Giving a general assessment on the investment environment in Vietnam, Mr. Nicolas Audier, President of the European Chamber of Commerce in Vietnam, affirmed that the free trade agreements (FTAs) that Vietnam has signed with Japan, Europe, and the Eurasian Economic Union are extremely beneficial for FDI capital attraction into Vietnam. Besides, the quick responses, as well as timely solutions to solve difficulties for enterprises amid the Covid-19 pandemic, have increased the confidence index of foreign enterprises in the investment environment of Vietnam.
According to SGGP, for European businesses alone, the investment and business environment confidence index increased sharply from 27 percentage points in the first quarter of this year to 34 percent in April and has remained stable so far. Currently, more than 30 percent of European enterprises have approached to support policies on tax reduction and land rental costs.
According to the Japan External Trade Organisation, the Japanese Government increased the value of an economic support package to US$2.2 billion, which is expected to speed up its businesses' shifting of investments from China to ASEAN, particularly Vietnam. Currently, around 3,500 Japanese businesses have a demand for investing or expanding production in the country.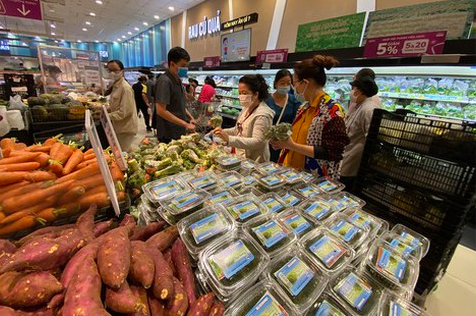 People go shopping at Aeon Mall, a supermarket invested by a Japanese enterprise. (Photo: SGGP)
Jacques Morisset, World Bank Lead Economist and Programme Leader for Vietnam, said he himself and many governments and multinationals believe that the pandemic crisis gives an opportunity for Vietnam to attract more foreign investors.
The WB said in its recent report that competitive production costs, a convenient position in Southeast Asia, strong economic efficiency, and increasing domestic consumption are Vietnam's advantages to lure more foreign investments.
The bank's 2020 Doing Business report, meanwhile, ranked Vietnam 70th out of 190 economies based on two main factors: improved access to credit information through data distribution from retailers and upgraded information technology infrastructure that makes paying taxes easier for most businesses.
To welcome this new investment wave, many provinces have rushed to improve the infrastructure to create the most favorable conditions for FDI enterprises that want to invest in Vietnam. For example, in Ho Chi Minh City, the municipal People's Committee has instructed the HCMC Export Processing and Industrial Zones Authority (Hepza) to review ineffective or delayed investment projects.
Thereby, it will withdraw investment licenses and create a land fund ready to allocate to potential investors. On the other hand, the city has also speeded up the construction of export processing zones and industrial zones to welcome investors who need a large land fund. As for export processing zones and industrial zones that have been put into operation but still have the redundant land fund, high-rise factories will be built to serve the number of investors who need a small land fund, suitable for small and medium production scale.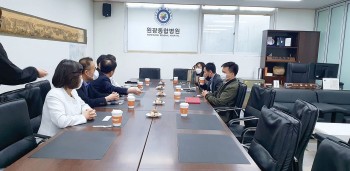 Overseas Vietnamese
A meeting was organized at the Wonkwang Hospital on the provision of medical support for the Vietnamese community in Korea in accordance with the signed cooperation agreement.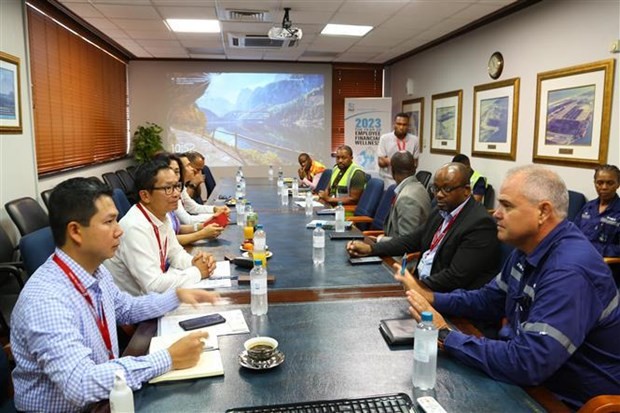 Travel
South Africa has made it easier for Vietnamese tourists to obtain a visa to its destinations by offering guests a greatly reduced processing time of just five days.
March 31, 2023 | 14:12