How can Vietnamese firms adapt to the new normal of international business?
On 26 August 2020, prominent Vietnamese and international speakers from both the public and private sectors have met online at RMIT's International Business Forum 2020 to discuss what firms can do to manage the challenges of free trade agreements and COVID-19
Amid the global recession caused by COVID-19, Vietnam continues to show some positive signs of growth, with the World Bank's latest report projecting Vietnam's GDP to grow by 2.8% this year if the global situation gradually improves.
This economic performance can be considered remarkable in the global context. Yet the changing business environment brought about by the pandemic and new free trade agreement with the EU is also more complex than ever for Vietnamese firms to navigate.
Recently, a number of experts from the academic institution, business sector, and Governmental Economic Advisory Group had an open talk to discuss how Vietnamese firms will have to adapt to this new normal in order to become and remain successful.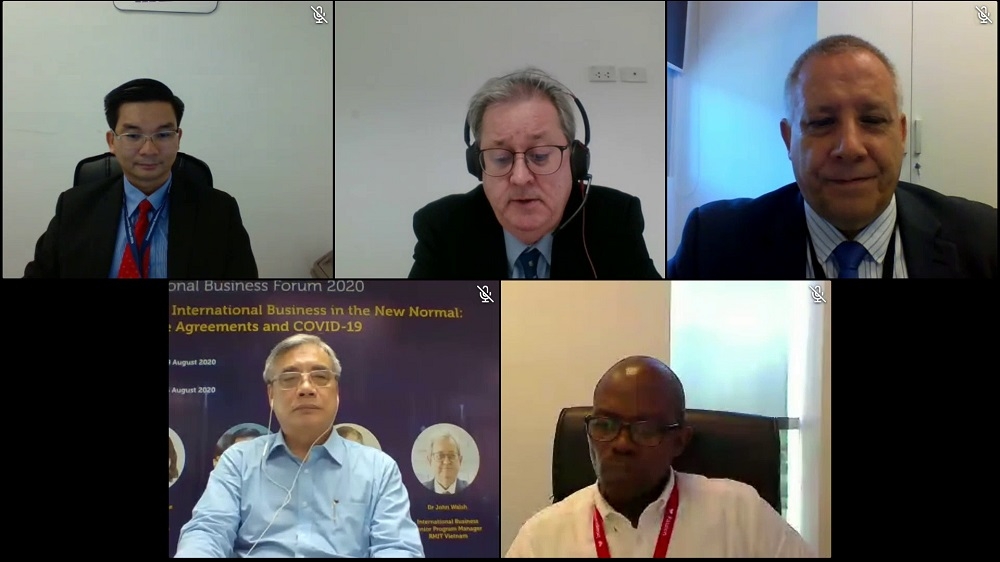 Experts at the online forum on 26 August 2020
Disrupted global trade and supply chains
Dr. Nguyen Quang Trung from RMIT University Vietnam highlighted the issue of supply and demand shocks.
"Wherever the virus hits in the world, millions of people have lost their jobs and thus have less money to spend, resulting in lower consumer demand around the world", Dr. Nguyen Quang Trung from RMIT University Vietnam highlighted the issue of supply and demand shocks.
"This affects businesses of all kinds but poses a particular challenge to Vietnam as an open economy that is heavily reliant on external trade", he said.
The RMIT academic said that operating with a prolonged lack of demand will drastically change the composition of trade and cross-border services.
Professor Alberto Posso from RMIT Australia elaborated that trade disruption because of COVID-19 is affecting both final and intermediate goods.
"Not all imports are final goods. In fact, about 70% of imports globally are intermediate goods used in manufacturing. This means that global trade disruptions can make domestic production harder and more expensive," he said.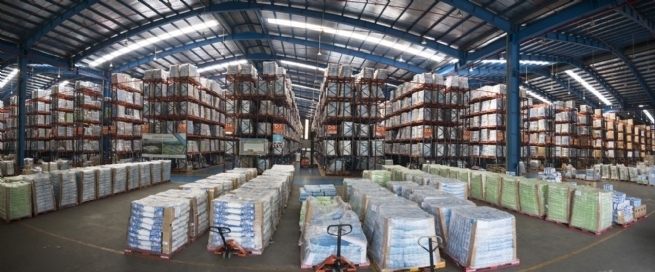 Illustrative photo. Credit: VCCI News
Professor Posso presented a scenario for the new normal where a vaccine has become widely available and firms across the world are looking to re-establish pre-crisis patterns to an extent.
"Firms will be scared about new viruses or other factors that can disrupt supply chains, so they will try to diversify their supply chains.
"As firms increase their supply sources, more economies will be able to find new export markets and growth opportunities, aiding in their recovery. Vietnam won't be an exception," Professor Posso said.
New opportunities with EVFTA and innovation
Supply chain diversification is still the topic for further discussion since experts hailed the EU – Vietnam Free Trade Agreement (EVFTA) as a source of new opportunities for Vietnamese firms in European markets and vice versa.
According to Dr. John Walsh from RMIT Vietnam: "Vietnamese companies can potentially increase their exports to the EU and in particular, team up with European investors, thereby moving up the global value chains."
"Local firms should expect a long and winding road ahead. They must be ready for opportunities to convert commodities into branded value-added products, and they might start approaching smaller EU markets first before penetrating big ones like Germany and France," he added.
Meanwhile, the economic advisor to the Prime Minister, Associate Professor Tran Dinh Thien, said that post-COVID-19 Vietnam will call for a new generation of businesses with certain capabilities and mindsets.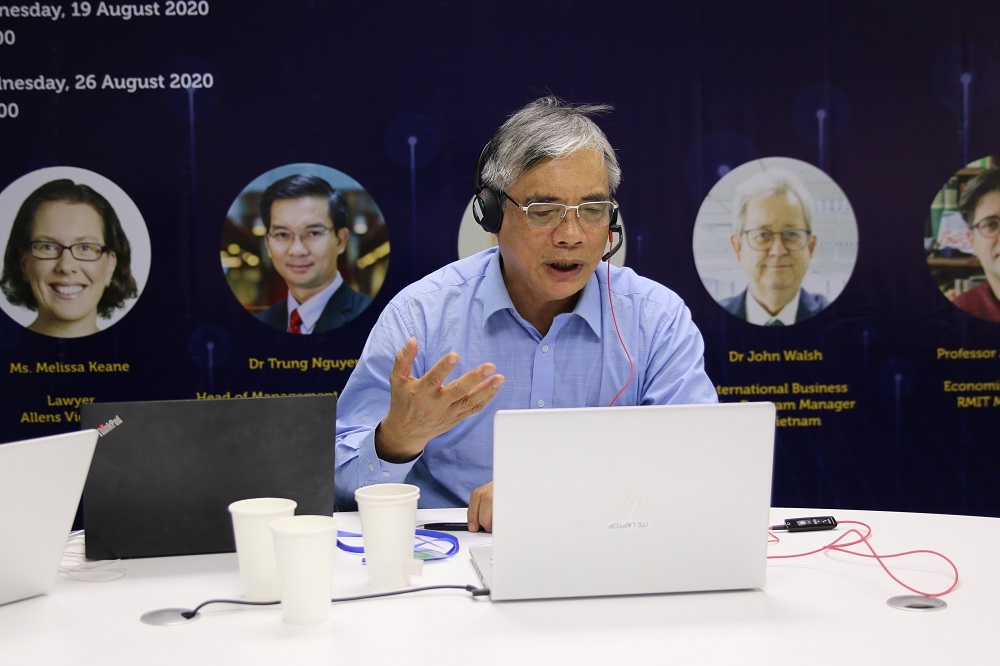 The economic advisor to the Prime Minister, Associate Professor Tran Dinh Thien spoke at the forum
Related to international business, he advises companies to actively look for opportunities in free trade agreements and shifting global value chains and to embrace competition and high standards in foreign markets.
Associate Professor Thien also urges businesses to innovate with Industry 4.0, providing new solutions and products while building strong brands and practicing corporate social responsibility.
"Legal compliance and risk management are also important, as is the ability to raise capital in a complex financial system.
"Finally, businesses should become companions of the government in this journey. This means staying up to date with policies and engaging in dialogues," he concluded.
According to Pritesh Samuel from Vietnam Briefing, the COVID-19 pandemic will change how companies do business for years to come. However, it's important to realize that demand will gradually increase as businesses and consumers adapt in the long term. As noted by the World Bank Vietnam may suffer short term losses but long term fundamentals remain strong and is likely to weather through the crisis.
In addition, apart from Vietnam's participation in several free trade agreements, the current EU-Vietnam FTA (EVFTA) will bring further opportunities for both sides to expand their economies. Vietnam's domestic consumption is also a significant driver for investing in the country.
Nevertheless, the pandemic will force businesses and supply chains to evolve. Businesses will have to further innovate and prepare themselves for new demand volumes, patterns and trends. Vietnam remains a long-term strategy and businesses can use the opportunity to learn and prepare their operations for long term growth.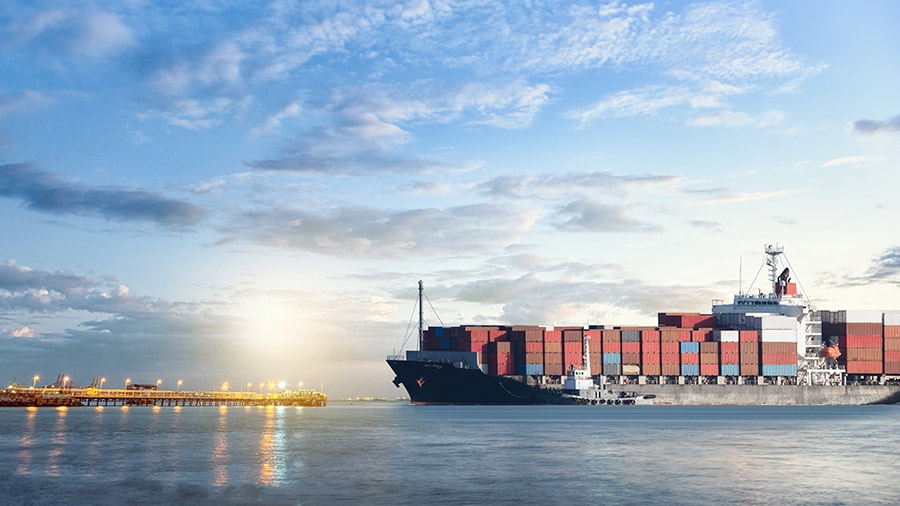 COVID-19 will force businesses and supply chains to evolve
RMIT Vietnam
Friendship
On March 25, the 92nd anniversary of the founding of the Ho Chi Minh Communist Youth Union took place at the Russian Presidential Academy of National Economy and Public Administration (RANEPA) in Moscow.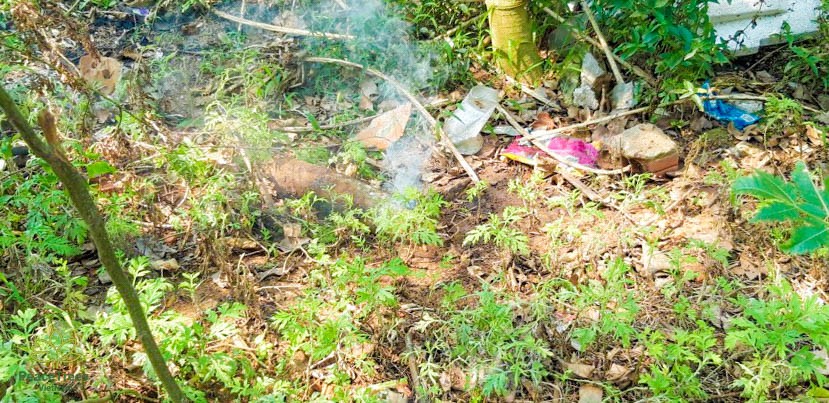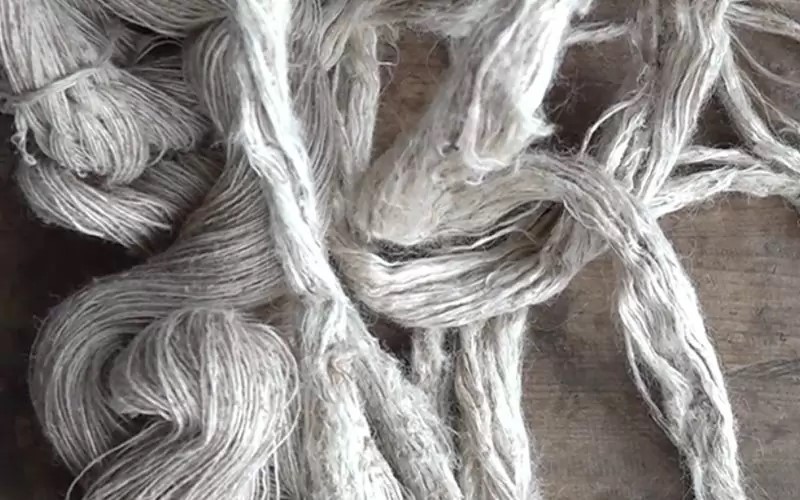 Economy
Nettle plant has traditionally been used to make ropes, jackets, bags and blankets among others. The practice of making yarns from nettle plants lost its popularity in many parts of the country after cotton became easily available. But in Lauri Gewog of Samdrup Jongkhar, people are not only keeping the tradition of producing nettle yarn alive but also making a good income from its sale.
March 28, 2023 | 16:00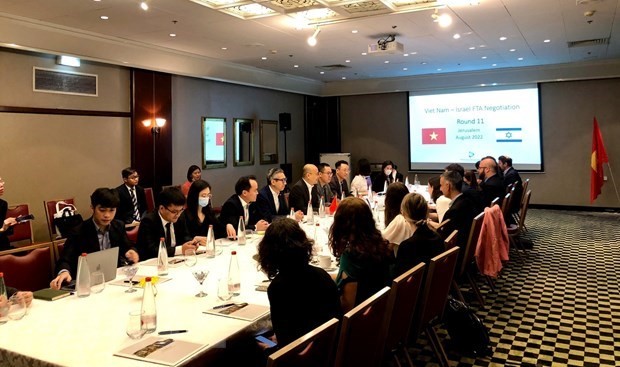 Economy
The signing of Vietnam - Israel Free Trade Agreement will open up many opportunities for Vietnamese businesses, and also new challenges when approaching this market.
March 28, 2023 | 15:15