German CEO left hundred thousand dollars job to startup with sausage in Vietnam
Realizing Vietnamese selling "unauthentic German sausages", a German CEO left his hundred thousand dollars job just to come to Vietnam and started up with a 100-year-old sausage recipe.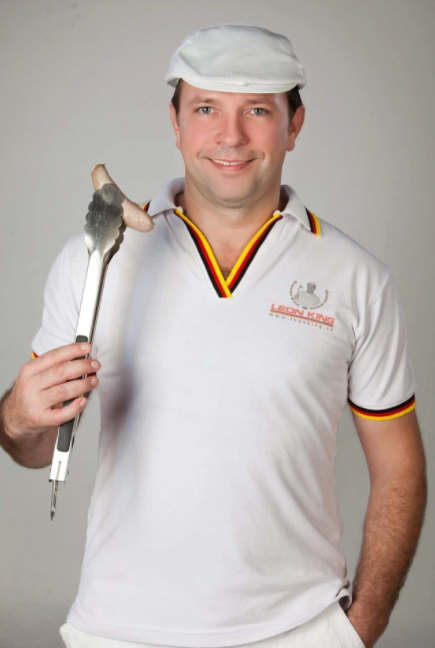 Mr. Klaus Rutt (Photo: Soha)
Klaus Rutt, CEO of a waste treatment company, and his wife Tran Hoang Minh Nguyet first started selling sausage as a passion. They used to think that they would stay in Vietnam for only 2 years then returned to Germany, yet 9 years have passed since their decision. Klaus Rutt's affection towards Vietnam and confidence in his family's 100-year-old sausage recipe is the reason why he and his wife decided to stay in Vietnam to start a business with nothing but fierce opposition from his and her families.
According to Ms. Tran Hoang Minh Nguyet, she and her husband got married in 2007. Previously, Ms. Nguyet was a circus actor. After going to Germany, she became the owner of a restaurant, and Mr. Klaus Rutt was a director of Klaus Rutt Co., Ltd., a branch of the GAS waste processing company in Mannheim, Germany. Talk about the reason for giving up a dream job to return to Vietnam, Mr. Klaus said: "It all started the first time I went to visit my wife's hometown with my children in the summer of 2011. At first, I saw a lot of trash, my first intention was to go to Vietnam handling garbage".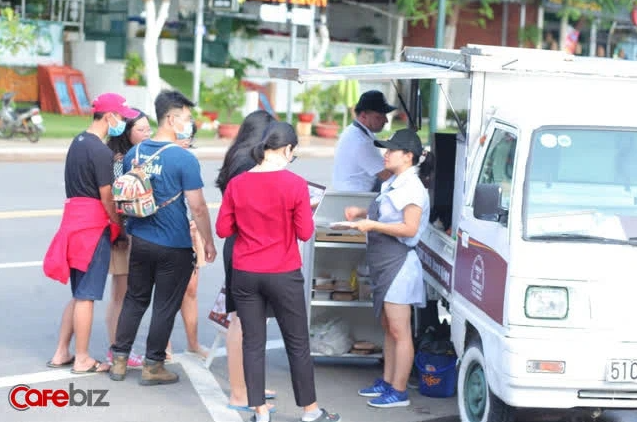 (Photo: CafeBiz)
With the original plan, Mr. Klaus went to see the landfills in Soc Son, Hanoi, but he was stuck. After 2 weeks living in Hanoi, he bought German sausages from the supermarket just to realize they are nothing similar to a decent German sausage. "So I have the idea of staying here to make sausages with my family's 100-year-old recipe to introduce to Vietnamese people," Mr. Klaus said.
Talking about the difficulties when she first came to Vietnam to start a business, Ms. Nguyet confided that she and her family did not have any acquaintance in Saigon. The best motivation for her at that time was her children and the sunny weather here. "At that time we did not have any thoughts in mind about profits, we only start the business to delight our passion. We expected that we would only be 2 years but it has been 9 years now", Ms. Nguyet said.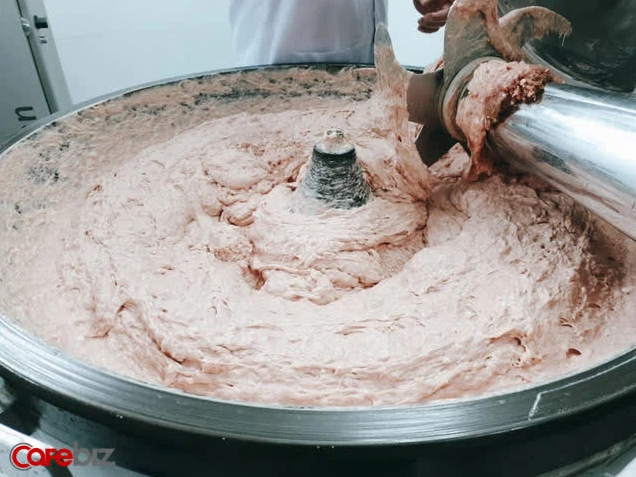 (Photo: CafeBiz)
(Photo: CafeBiz)
They started to build their own sausage brand with the name Leon King - the youngest son's name. Mr. Klaus said that, in Vietnam, things that called "German sausage" did not taste like a standard German sausage, so he wanted the Vietnamese people to understand how delicious and quality German sausages would be.
"In order to compete with the sausage brands that are very popular in Vietnam, I am very confident that Leon King is prepared according to a recipe that blends herbs with meat by hand that has been passed down for generations of the family.", Mr. Klaus revealed. This "immortal" recipe makes Leon King's sausages has the quality that not any major sausage company has.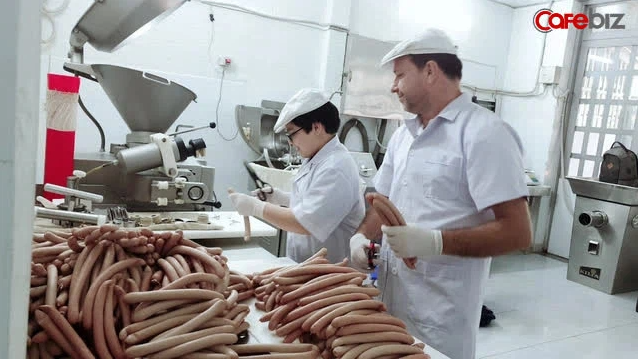 (Photo: CafeBiz)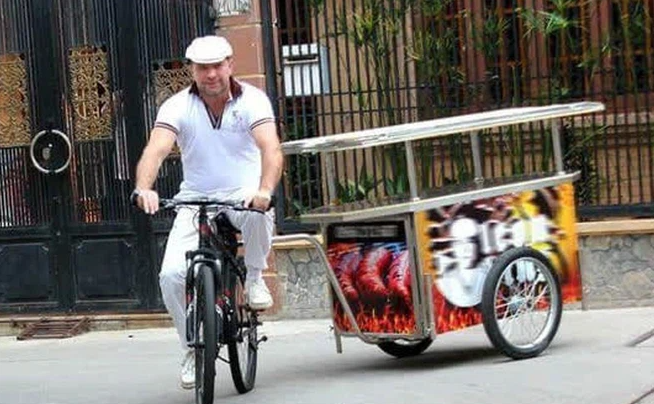 (Photo: CafeBiz)
In addition, the shell of Leon King sausage is also made from natural salted pork and sheep intestines. Herbs used in the sausages are imported from Germany and milled from flowers researched by professors and doctors in an herbal factory that has been established for 150 years in Germany.
In addition, this sausage-making process avoids the use of chemicals. Manual processing takes 3 to 4 times longer than industrial processing because makers have to be very careful with each step. "Currently, I can make 500 kg of sausages per day, but the number of customers is not at that level. Leon King's current sales have met the expectations", said Ms. Nguyet and Mr.Klaus. Leon King's distribution system is mainly clean food chains such as Gofood, Steakhaus Say in Can Tho, German House, and others.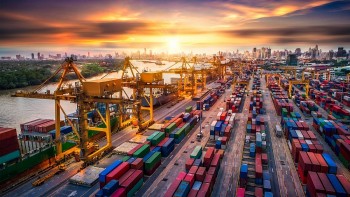 National
Vietnam, a rising star in the global supply chain, has the potential to become a new tiger in Asia, economist Brian Lee Shun Rong at Maybank - Malaysia's largest financial services group and the leading banking group in South East Asia – has reportedly said.