Global Experts: Vietnam Remains Attractive Destination for Japanese Investors
Both academic professor and economic expert agreed that Vietnam is well precieved by Japanese investors as a potential market that boasts factors for steady growth.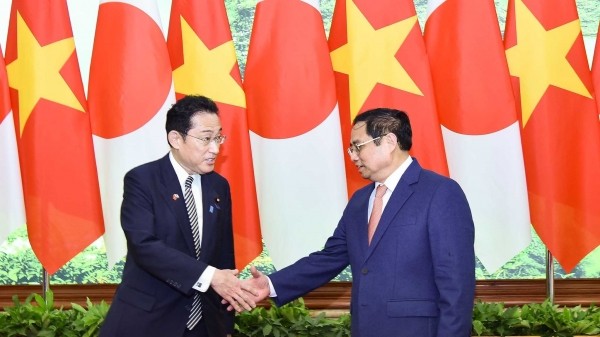 Japanese Prime Minister Fumio Kishida's official visit to Vietnam from April 30 to May 1 indicated great opportunities for trade and investment cooperation between Japan and Vietnam. Photo: Bao Quoc Te
Vietnam in the eye of Japanese investors is a potential market that boasts factors for steady growth, says Nobuhiko Sasaki, chairman and CEO of the Japan External Trade Organisation – an agency that promotes Japanese trade and investment.
Sasaki made the statement in an interview recently granted to baoquocte.vn following Japanese Prime Minister Fumio Kishida's official visit to Vietnam from April 30 to May 1.
The two countries' ministries, agencies, localities and businesses had signed and exchanged documents of cooperation, especially in new fields such as energy, digital transformation and the environment that shows the investment trend in both countries, he said.
The recent development of the Japanese supermarket chain Aeon Mall also shows that Vietnam's retail market is developing rapidly, even in rural areas, he noted.
According to the JETRO executive, trade and investment cooperation between Japan and Vietnam has made progress in recent years. Japan has poured US$64.5 billion into 4,935 investment projects in Vietnam. Both Vietnam and Japan are important trading partners of each other when Vietnam is Japan's third largest export market and the latter is the former's fourth largest export market.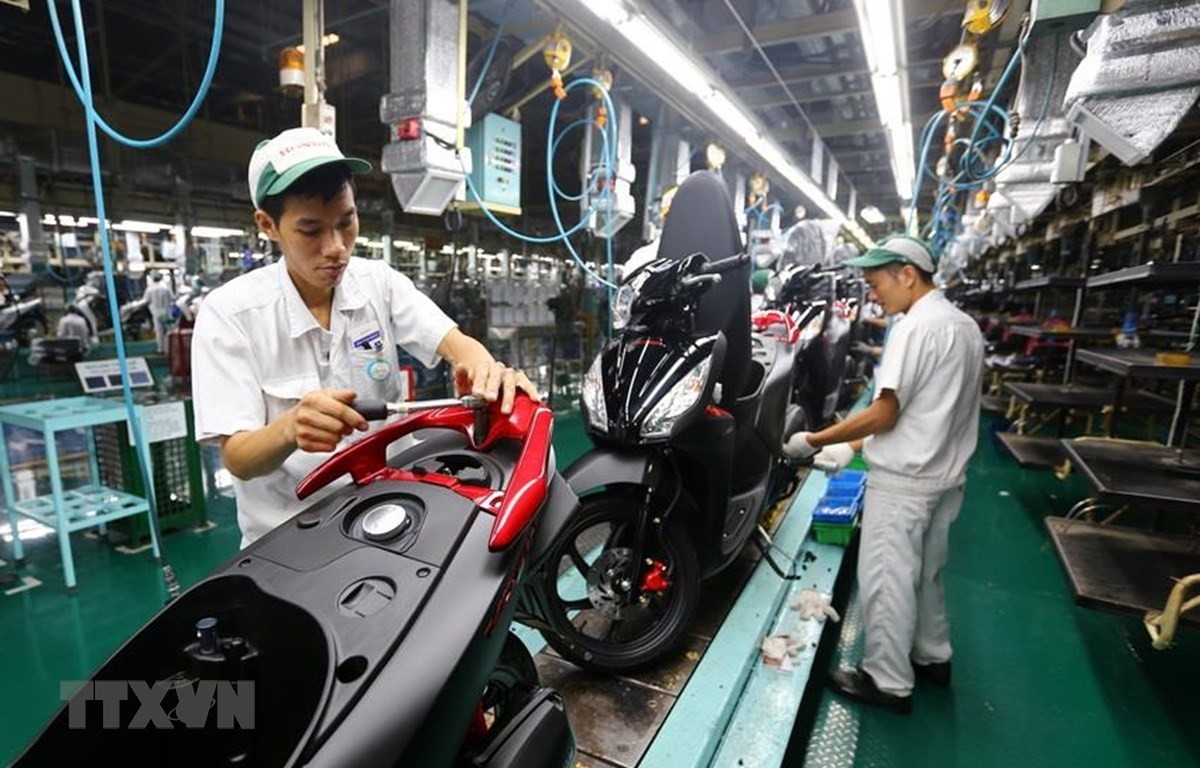 Assemblying motorcycles at Honda Vietnam, one of successful Japanese--run businesses in Vietnam. Photo: VNA
The number of Japanese companies entering Vietnam is increasing, and the Japan Business Association in Vietnam (JBAV) is now represented by approximately 2,000 Japanese enterprises.
Sasaki cited the results of a JETRO-run survey saying 55% of Japanese companies operating in Vietnam have business expansion plans in the next one or two years, the highest rate among Southeast Asian countries.
In his opinions, Japanese investors all appreciate Vietnam's production and market potential, and the two countries can build a relationship to complement each other's strengths and weaknesses.
Since JETRO opened its first office in Hanoi in 1993 and another in Ho Chi Minh City in 2000, he said Vietnam has increasingly become a favourite destination for Japanese manufacturing companies.
JETRO is currently interested in digital transformation, innovation, green economy, decarbonization, agricultural and seafood export. It is considering boosting bilateral cooperation in innovation - a field of cooperation where demand between the two sides is rapidly increasing, he said.
Sasaki expressed his belief that FDI inflows from Japan to Vietnam would continue to increase considerably in the coming time, especially after Prime Minister Fumio Kishida's visit to Hanoi.
Sharing the same ideas with Mr. Sasaki, Pankaj Jha, Director of Indian Jindal Global University's Centre for Strategy and Security Research, wrote about Vietnam on moderndiplomacy.eu.
In his article, he mentioned talks between Prime Minister Pham Minh Chinh and his Japanese counterpart Kishida, in which PM Chinh highly valued Japanese investment in Vietnam.
The scholar noted that the Japanese government leader's visit aims to explore possibilities for cooperation between the two countries in areas of developing technology parks, software industry and export processing zones, bringing Vietnam into the Japanese trade network, vocational training and tourism promotion.
He added that the implementation of the Regional Comprehensive Economic Partnership and the facilitation of regional trade is the priority of both Vietnamese and Japanese governments.
Jha highlighted that Vietnam is seeking to diversify its supply chain, adding that Vietnam and Japan can be seen as each other's natural partner in strengthening regional security, trade, investment, innovation and research as well as promoting peace and prosperity in the region.
Pankaj Jha, Director of Indian Jindal Global University's Centre for Strategy and Security Research is skilled in International Relations, Policy Analysis, Statistics, Research, and Diplomacy, he has strong education professional with a Doctor of Philosophy (Ph.D.) focused in ASEAN and newly industrialized economies from Centre for Southeast Asia and southwest pacific studies (now known as INDO-PACIFIC STUDIES).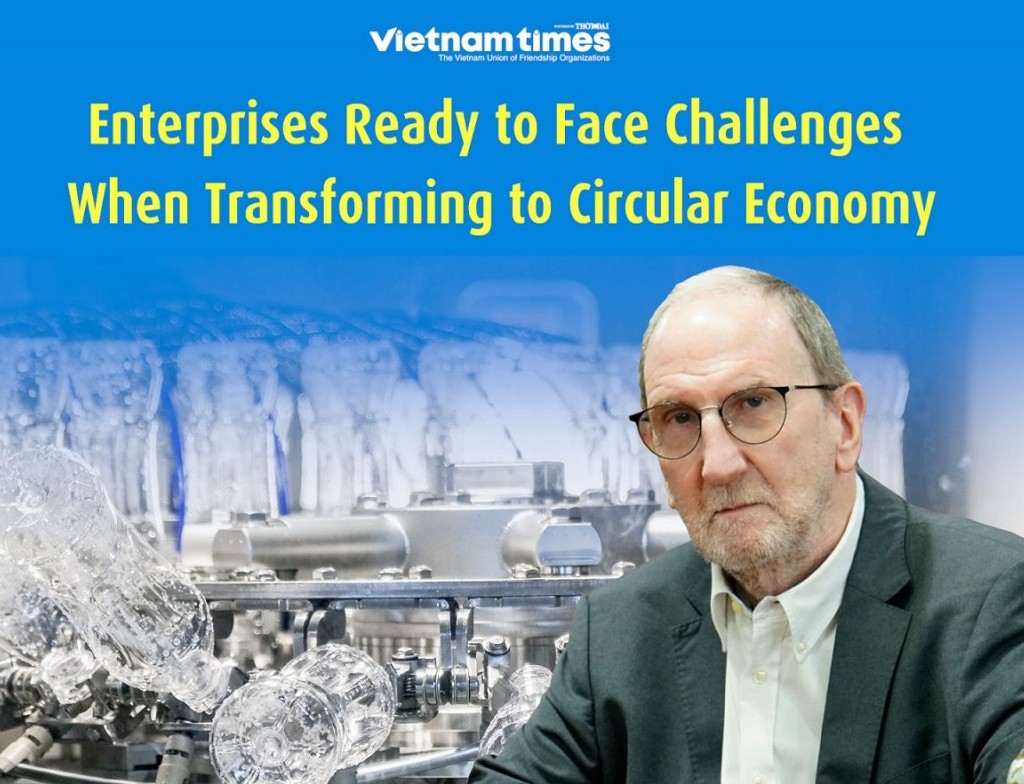 Economy
The transformation to a circular economy is a major development trend in many countries throughout the world, including Vietnam, with several environmental, economic, and social benefits. However, experts argue that, in addition to positive characteristics, the transition to a circular economy in Vietnam faces many obstacles for management agencies and the business community.
September 29, 2023 | 11:09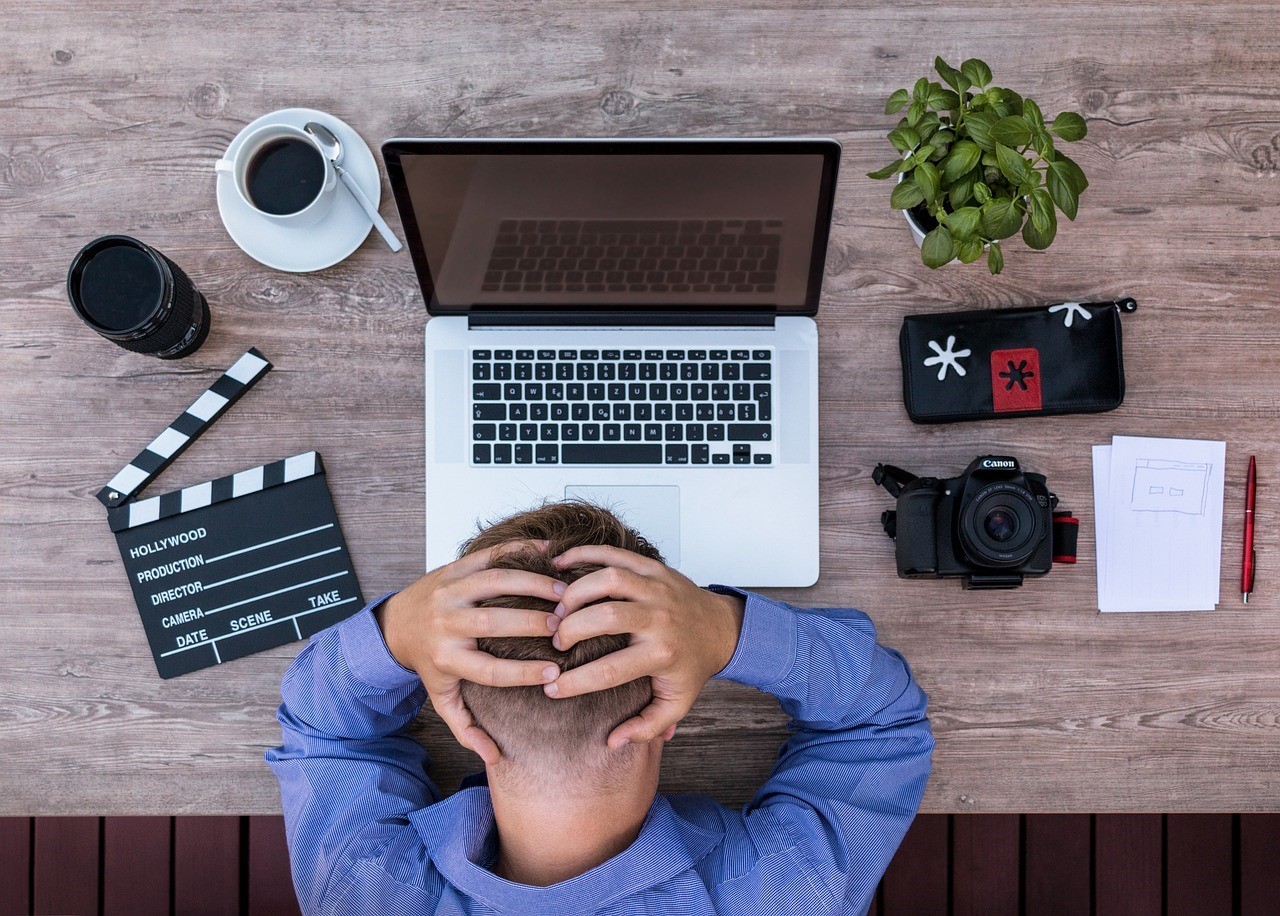 Economy
As the dust begins to settle on the monumental impact of Artificial Intelligence (AI) in the finance and media world, growing skepticism and mountain calls for regulation have got the creators of multiple AI platforms on the backfoot.
September 29, 2023 | 11:04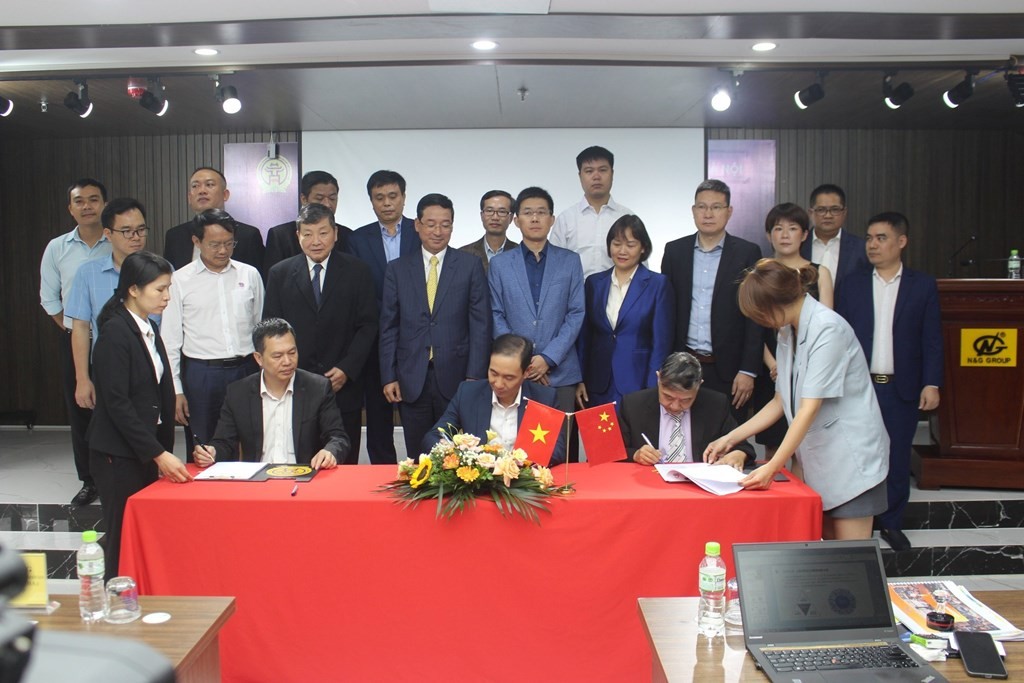 Economy
Enterprises from both Hanoi, Shanghai sides will immediately deploy investment and production preparation procedures in 2024 to soon turn the agreement into practical effect, bringing efficiency to the two sides.
September 28, 2023 | 20:19