Google's Young Vietnamese Doctor Achieves Success in Artificial Intelligence
Receiving a doctorate at the age of 29, Pham Hy Hieu is still finding solutions to minimize the cost of teaching and learning in one of the most expensive industries today - artificial intelligence (AI).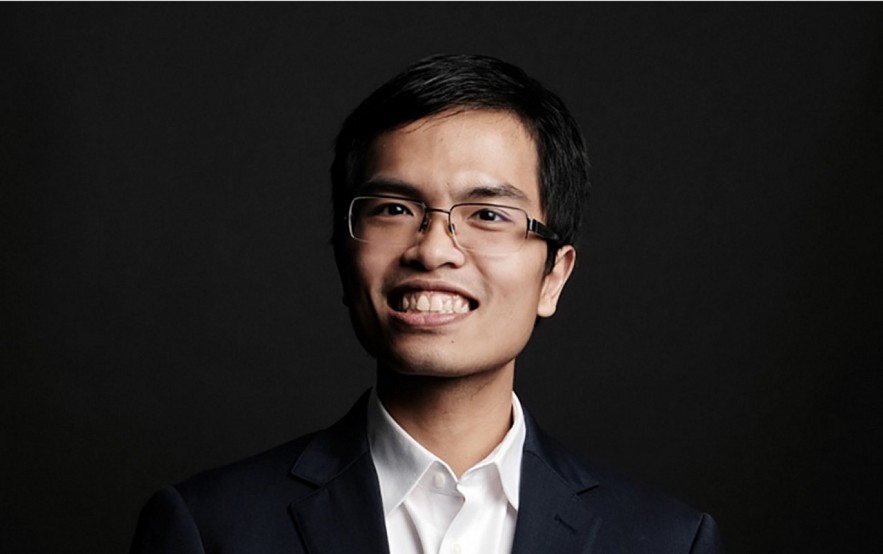 Young Doctor Pham Hy Hieu, who always spends time researching to find solutions to reduce training and AI costs. Photo: Pham Hy Hieu
Dr. Pham Hy Hieu is one of the young Vietnamese scientists who have achieved great success in the field of artificial intelligence (AI). He is currently in the research team, participating in many important research projects of Google.
Currently, the young doctor is still pursuing projects to minimize the cost of learning and training for this leading technology industry.
Breaking Barriers for a Better Future
It is known that you are one of the young scientists, once honored by Forbes Vietnam in the category of 30 Under 30. What path led you to the AI "industry"?
At Stanford University, since I was a student, I was fortunate to have contact and pursue artificial intelligence (AI), then I continued to study this field at the master's level.
At this time, I took my first steps, under the guidance of Professor Christopher Manning and a Vietnamese senior, Dr. Luong Minh Thang. Since Prof. Manning is a specialist in linguistics, in this period, I mainly work on applying AI in automatic translation.
When I was a doctoral student at Google Brain and Carnegie Mellon University (CMU), I was guided by Professor Jaime Carbonell at CMU and Dr. Le Viet Quoc at Google. During this period, I started to become more mature in terms of research.
As a Ph.D. student, what did you pursue?
The goal of my research is to reduce the cost of teaching and learning for AI programs. Since 2017, it became increasingly expensive to train modern AI programs as it required the use of supercomputers, consisting of thousands of expensive processor chips, plus thousands of GB of data.
My doctoral thesis contributed a method to reduce these costs. This is a method that helps reduce Google's AI design costs thousands of times, from using 400 computers in 3 weeks, down to 1 computer in about 12 hours.
Last April, I received my Ph.D. and continue to work at Google Brain. In terms of orientation, I continue to pursue my research since my Ph.D., trying to reduce the cost of AI training.
"The greatest knowledge of mankind, from Plato, Socrates to Newton, Einstein did not come from the problem and the solution. It's about time we let AI overcome the barrier called "problems and solutions", so maybe AI can give us scientists just like that."
Pham Hy Hieu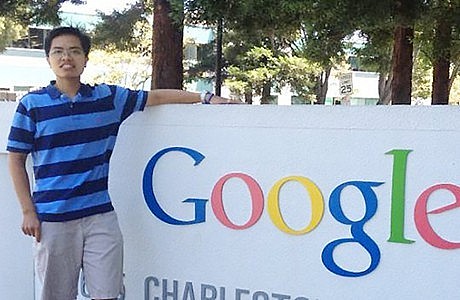 Photo: TienPhong
The Benefits of Artificial Intelligence
As a young scientist, 28 years old, you have reached the milestone of 10,000 citations for your scientific articles. What does this milestone mean to you?
It is a spiritual encouragement that helps me to look forward more. However, for me, this number is still very modest compared to my instructor, or some of my other friends. I am nothing yet, and I feel fortunate to have had the opportunity to work with such outstanding people.
Of course, each milestone is a point for me to look back and be proud of, but I think it's even more important to keep moving forward to be able to reach the milestone of 50,000, 100,000 citations like others.
From the perspective of a scientist, working at Google, how do you comment on the current development of AI in the world, are we being slowed down?
The current AI develops very quickly and it leads to a lot of "AI races:" everyone wants to be the new "AI powerhouse" or "AI land." This creates unnecessary pressure.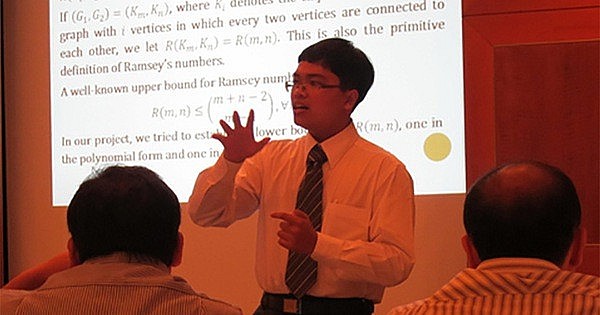 Pham Hy Hieu reported at an academic event when he was a student at Stanford University. Photo: TuoiTre
AI, after all, is just one of the tools created to make people's lives better. In previous centuries, when humans invented steam engines, vaccines, computers, and the internet, certain competitions were inevitable. Currently, AI is undergoing the same process.
If AI researchers also think like a person from a few hundred years later as to jointly create and share AI technologies to make humanity's life better, then the question "is country X going to lag behind in AI?" would be much less necessary. Instead, the question will be: "Country Y already has advanced AI technology. How can we cooperate for development?".
Vietnam ranks 21st in the world in AI

The great investments in AI of large corporations like FPT, Viettel, VNPT and Vingroup contribute to attracting more overseas Vietnamese experts in AI to return ...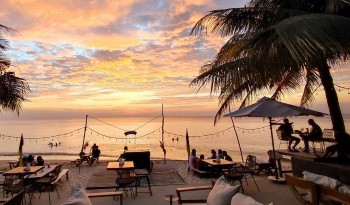 National
Vietnam News Today (Jan. 27): Vietnam confirms 15,885 local cases; Vietnam among top 20 World's Best Places to Retire in 2022; HCM City continues with vaccination during Lunar New Year festival; Vietnam enjoys trade surplus from 54 export markets globally.