Government Chief Affirms Determination to Spur Economic Growth
Prime Minister Pham Minh Chinh affirmed the Government's determination to take stronger measures as a means of creating fresh momentum for economic growth during a regular cabinet meeting held on October 2 in Hanoi.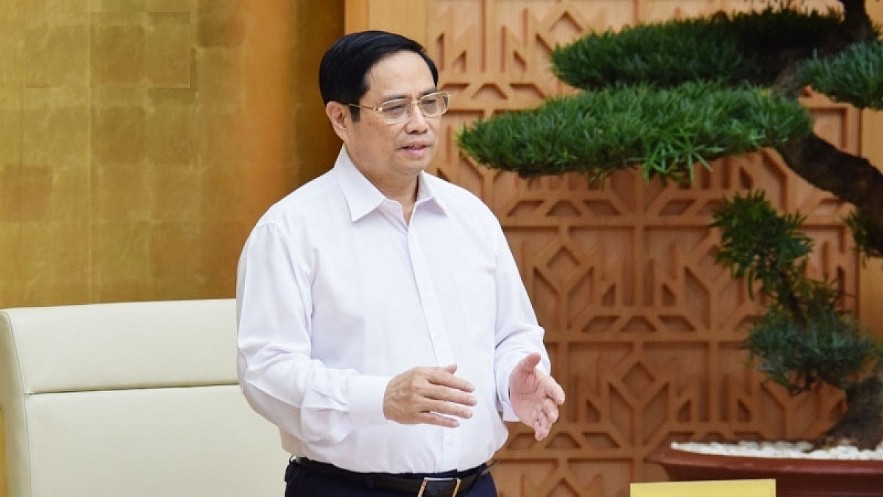 Prime Minister Pham Minh Chinh chair the cabinet meeting.
PM Chinh also underlined the necessity of accelerating the disbursement of public investments in order to spur economic growth ahead in the remaining months of the year.
With these efforts, the Government anticipates that it can create a new premise for the opening months of 2022, thereby bringing the nation back to the new normal soon, the PM said.
The cabinet leader has therefore requested that various ministries, agencies, and localities focus on building a strategy based around economic recovery and development in the new normal from October 1, with another strategy running alongside this on pandemic containment.
He urged ministries and agencies to flexibly combine fiscal policies with monetary policies, better control inflation, ensure major economic balances, accelerate the disbursement of public investment and ODA loans, whilst ensuring the circulation of goods and movement of people. In addition, they should also work harder to remove the "illegal, unreported and unregulated" (IUU) fishing "yellow card" and optimise opportunities presented by free trade agreements (FTAs).
The PM also ordered the removal of roadblocks to projects to increase IT applications and digitalisation, thereby ensuring social welfare and improving the efficiency of the communication work in order to create social consensus.
Although the pandemic has been basically brought under control in recent time, particularly amid declines in infections and fatalities in Ho Chi Minh City and its adjacent localities, vigilance must be maintained while recovering socio-economic activities in line with the set roadmap, PM Chinh said.
The PM underlined the necessity of combatting negative phenomena, including corruption and group interests in the fight against the pandemic, stating that the procurement of medical equipment must be transparent and strive to avoid losses.
He acknowledged the numerous economic achievements recorded in September and the first nine months of this year, with GDP seeing an annual rise of 1.42%, and FDI surging by 4.4% to reach 22.15% between January and September.
He also pointed to limitations and difficulties, including GDP in the third quarter falling sharply by 6.17%, a drop in domestic collection and a low disbursement rate of 47.38%.
Also at the meeting, the PM held an online working session with authorities in 63 central-run cities and provinces across the country, as well as 705 districts, towns, and cities on the prevention and control of COVID-19.
Participants also discussed building temporary instructions to safely and flexibly adapt to and control the potential spread of COVID-19.
Regarding crowds of migrants leaving Ho Chi Minh City and the southern province of Binh Duong for their hometowns, the PM called on them not to move freely as a means of helping to halt pandemic spread in the south of the nation.
Relevant localities should encourage labourers to remain in cities where they are working to get vaccinated and continue engaging in socio-economic activities as a means of stabilising their lives, he added.
VOV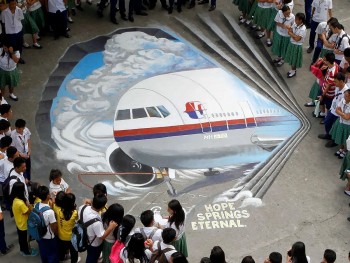 World
The world might never know what really happend when these planes went off the radar. Let's take a look at some of the unsolved mysteries of aircraft disappearances.