Hai Phong: Discover The Best Destinations For Taking Instagrammable Tet Photos
At the end of the year, when the Tet holiday in Vietnam is coming close, Hai Phong, "the city of red phoenix flowers" is bustling with many travelers flocking here to celebrate their New Year holiday, and the streets are beautifully decorated with bright colors. Choose the locations to take wonderful Instagrammable photos of Tet to save your most beautiful moments of this special time of the year.
Locally known as "the city of flame flowers," Hai Phong is the main port city of Northern Vietnam where eyes gaze upon a bundle of graceful colonial-era buildings and flame tree-lined boulevards. Besides an abundance of modern amenities with shopping and recreational spaces in the city center, Hai Phong is also known as a tourist hub with good ferry links to Halong Bay. Generally, Hai Phong City is easily navigable with all the must-sees easy to find by travelers making it a great place to start any day of sightseeing.
1. Ha Lung flower village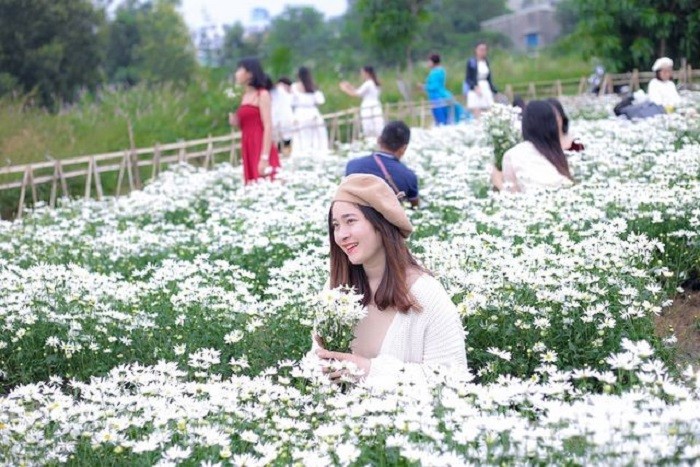 Photo: @haiphongnews
Address: Dang Hai ward, Hai An, Hai Phong.
Price for ticket: Free to enter, except for beautiful gardens and expensive flowers, there will be an extra charge.
This famous flower village is located in Dang Hai Ward, Hai An District, Hai Phong. The flowers here bloom beautifully all year round and change their gorgeous colors in each season. Many tourists from different places travel to Ha Lung village to take the most unique photograph of the natural scenery in the springtime.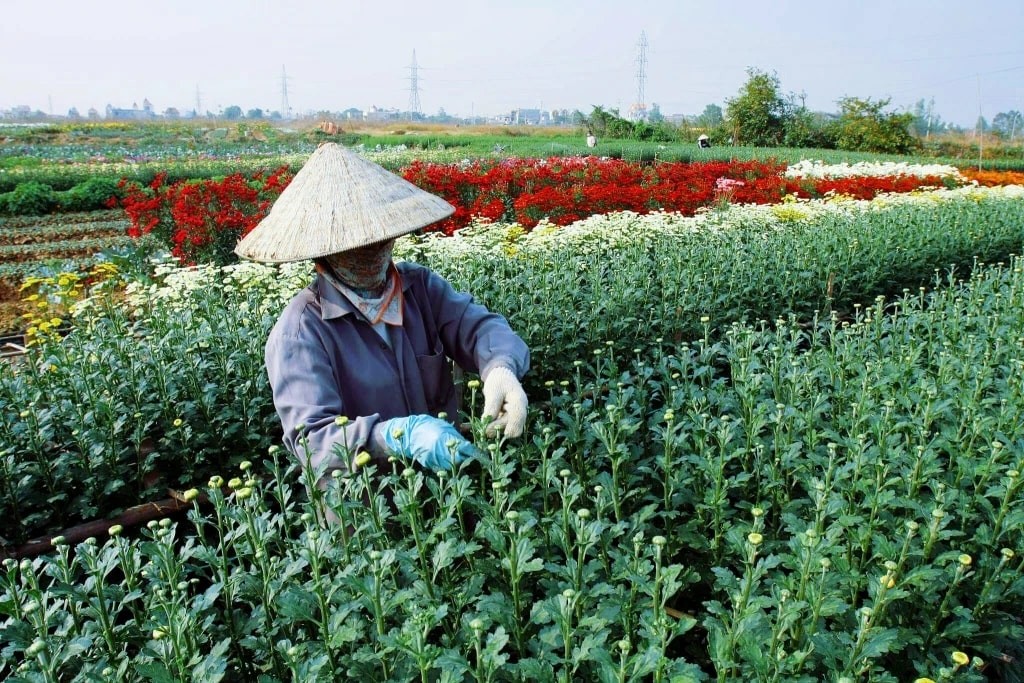 Photo: Vietnammoi
Not only to capture beautiful pictures or sightseeing, but tourists can also buy flowers and bring them back home. There are many for you to choose from, such as roses, gladiolus, violets, and other kinds at a reasonable price. This destination will give you an ideal trip during this time of the year.
2. Truong Thanh Farm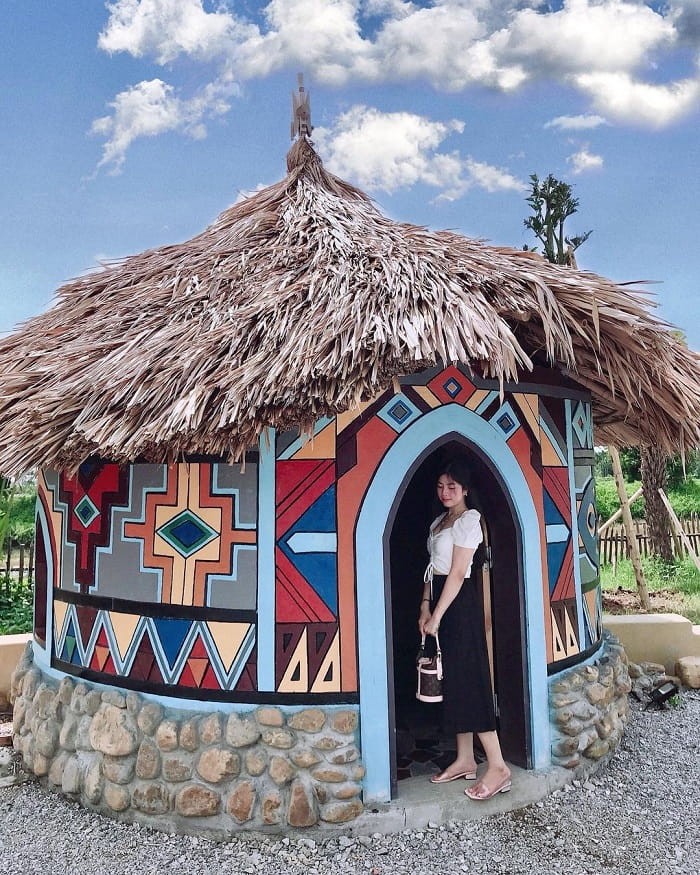 Photo: @yenvy.tran
Address: Truong Thanh Commune, An Lao District, Hai Phong.
Price:
Adults: VND80.000 ($3.39) per person.
Children over 5 years old: VND50,000 ($2.11) per person.
Children under 5 years old: Free.
Truong Thanh Farm is like a peaceful green oasis amidst the crowded and bustling atmosphere of Hai Phong city. It has a total area of 7ha, and it only takes tourists about 15km to drive from the center of the city to this destination. To get there, you just need to follow Highway 10 in the direction of Hai Phong - Thai Binh, and when you cross Tram Bac bridge 100m, turn right into Truong Thanh commune. Follow the minor road planted with king's areca trees about 200m, then turn right at the section of the communal cultural house. Then, go straight to Cong Don dike about 100m, you will see the farm on the left-hand side.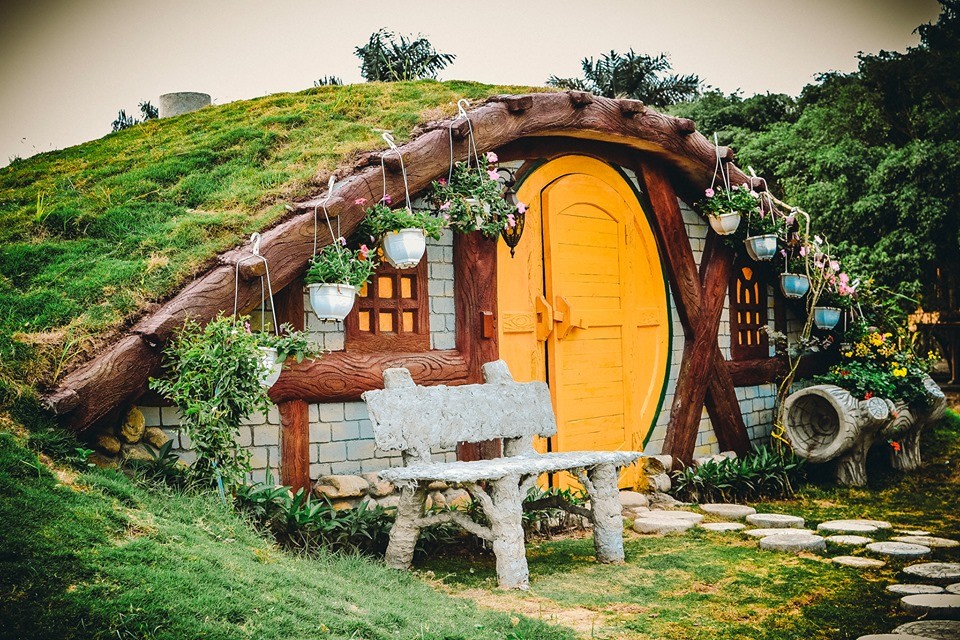 Photo: iViVU
Inspired by fairy gardens in comics and unique architecture, you will be able to immerse yourself in the dreamy, wonderful scenery of the farm. A simple livestock farm is transformed into a mysterious, unique, and enchanting wonderland. Countless mysterious experiences are waiting for you to discover at this famous New Year photo spot in Hai Phong.
3. Wonderland Ecological Studio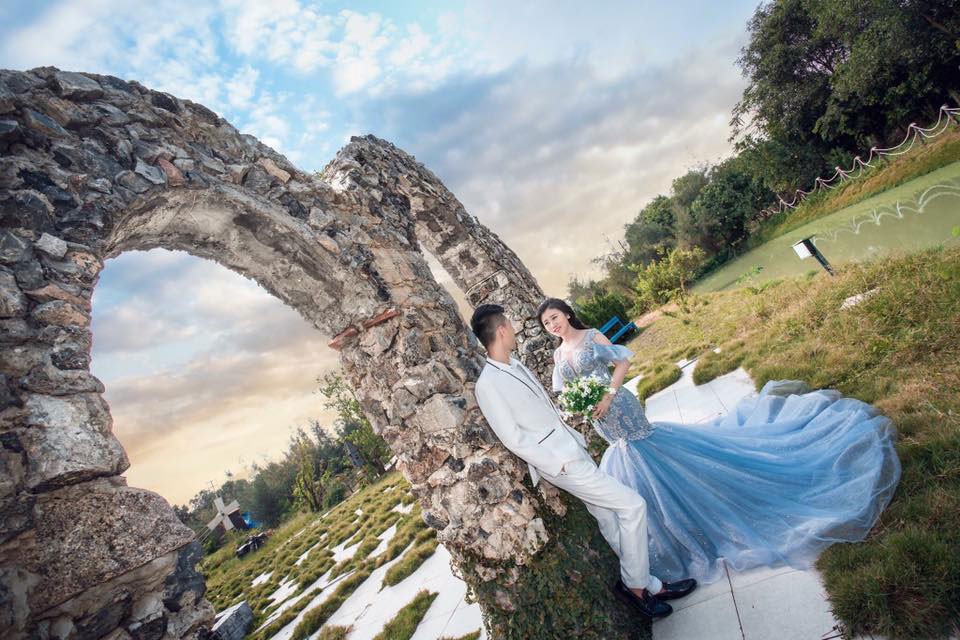 Photo: Blog Cuoi
Address: Lot 27b, Anh Dung Ward, Duong Kinh District
Ticket price: VND50.000 ($2.11) – VND100.000 ($4.24) per person. If you follow the photography crew, the ticket price will depend on the number of people.
Wonderland studio is not only a place for couples to take wedding photos, but it is also one of the beautiful Tet photography locations in Hai Phong. Every year, you will be able to see the gorgeous and colorful Tet decoration setup that brings a New Year's atmosphere to everyone. The lush and green natural landscape, combined with the "trendy" check-in areas, ensures that you will have the best opportunity to have the most amazing photography without worrying about the crowds of guests.
4. Vship Park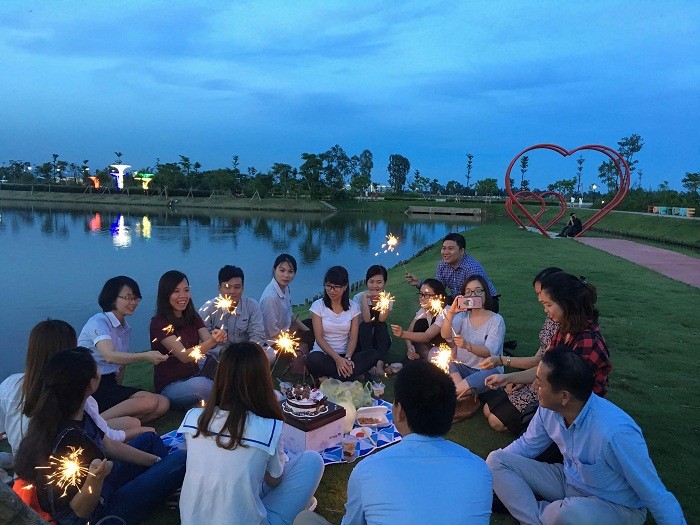 Photo: Luhanhvietnam
Address: North Cam River urban area, Tan Duong, Thuy Nguyen, Hai Phong.
The park is located right on the North-South boulevard, next to the bank of Duong Quan River, invested in and designed with international quality standards. The flower fields at this park are meticulously and skillfully cared for, each time bringing different colors such as sunflowers, gerberas, and water lilies. Especially during the end of the year, you will have a chance to see the lovely shade of heather, making this place a tourist destination in Hai Phong, with many people coming to check in.
Best Time to Visit
In the proximity of the East Sea, Hai Phong is affected by an inter-tropical monsoon climate that features a cold dry north-east monsoon season from November to April and a cool and fresh south-eastern monsoon from May to October. Each season bestows the cities with typical landscapes and seascapes making it a worth-visiting place all year round. The best time to visit Hai Phong is from November to March with ideal weather and a plethora of beautiful sceneries. Meanwhile, summer is a perfect time for beach vacations.