Hai Phong reports cases of A/H5N6 avian flu outbreak
The sub-department of Animal Husbandry and Veterinary in Hai Phong reported a new outbreak of the A/H5N6 avian influenza on February 25 in the northern city.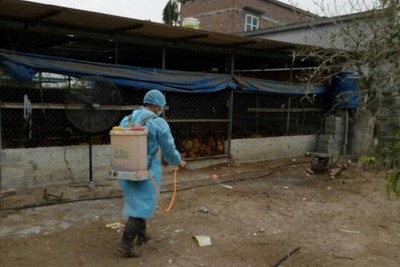 Veterinary workers disinfect poultry farms in Hai Phong (Photo: Nguoi Lao Dong newspaper)
The announcement comes after a flock of ducks belonging to a local poultry farm in Kim Son hamlet of Tan Trao commune in Kien Thuy district began to show signs of the disease, with a number of them being reported dead on February 23.
Samples that were later taken from the contaminated poultry were sent for testing with the results coming back positive for the A/H5N6 avian flu on February 24.
These positive tests initiated local authorities to begin conducting a cull of over 3,700 ducks in line with regulations in addition to disinfecting burial areas and breeding facilities from 4pm on February 24.
In order to prevent the potential spread of bird flu, local authorities continued to spray disinfectants around Kim Son village area in Tan Trao on February 25.
As a result, Hai Phong becomes the ninth locality to record an outbreak of the A/H5N6 avian flu following reports in eight other provinces and cities, including Hanoi, Bac Ninh, Thanh Hoa, Nghe An, Tra Vinh, Thai Binh, Binh Duong and Ninh Binh.
Bui Van Luyen, Deputy Director of the Hai Phong sub-department of Animal Husbandry and Veterinary, said that relevant agencies have been attempting to urgently strengthen their monitoring over the area around Kim Son village, whilst also arranging forces to spray disinfectants in order to avoid the further spread of the epidemic./.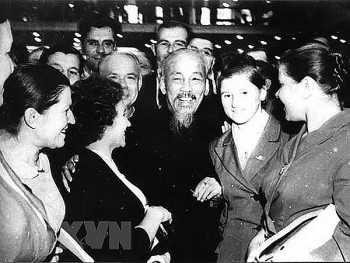 National
Throughout its history Vietnam has come into contact and exchanged with many cultures and civilizations.