Handmade Your Valentine's Day Gifts with Diverse Workshops in Hanoi
Instead of traditional romantic nights at cinemas or fancy restaurants, young couples are paying more interest in craft workshops, where they can make their own gifts and earn new experiences.
Craft workshops have recently emerged as a "dou goal" dating choice for young couples, where they can enjoy a romantic date and handmade gifts for their each other. In Hanoi, many workshops with diverse themes were held on Valentine's Day, from chocolate making, painting, drawing or tree planting.
Painting workshops
Short-term painting classes are no longer a new trend for young people in Hanoi. On Valentine's Day, many art centers organize one-session workshops for couples to creat their own love-themed paintings. More than just a date in a creative art space, those workshops offer them good time to bond, to work with each other and learn a new skill together.
Well-known painting workshops in Hanoi such as Couchsurfing Café, Mỹ thuậ Bụi, Tipsy Art, OUR. art space hold regular painting workshops with different themes. Participants are provided with art supplies, and detailed instructions. They can take their paintings home to celebrate a memorable Valentine's Day together.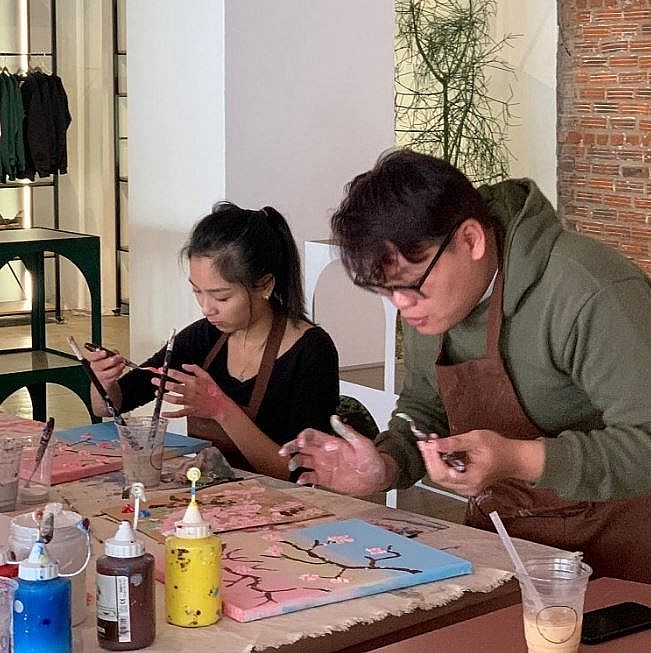 Photo: OUR. art space
Flower arrangement workshops
Instead of buying pre-packaged bouquets, many couples take up workshops to learn to arrange flower vases and bouquets themselves. Against the blooming market of flower arrangement classes, Lach Cach Flower Shop, Moc Mien Flower Shop, and một chiếc hoa xinh have become familiar names for those who love flowers and want to learn about the art.
In addition to workshops for special occasions such as Tet, and Valentine's Day, many agencies hold workshops all year round with careful preparation, and reasonable prices, offering relaxing moments and exciting experiences for couples.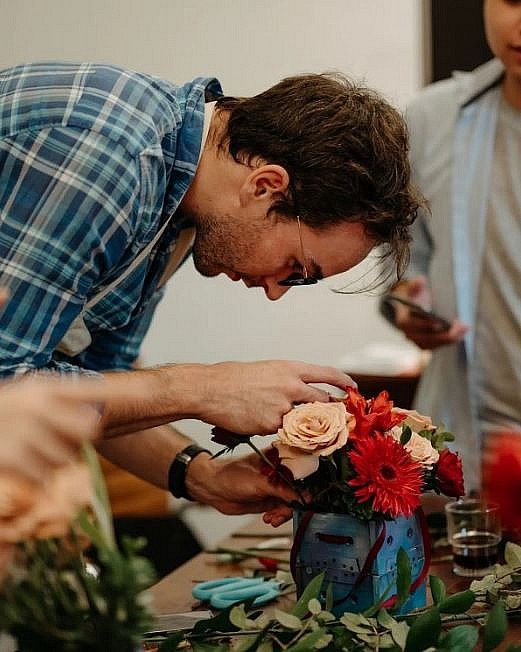 Photo: một chiếc hoa xinh
Pottery workshops
Learning how to make pottery has long been loved by different generations in Hanoi. If you do not have the time and conditions to move to Bat Trang pottery village, Gốm Chi is a good choice. Located in Hoan Kiem district - the center of Hanoi, the place is proud of its many years of research and preservation of traditional handicraft pottery in the center of Hanoi.
With carefully selected materials, enthusiastic guidance, and sophisticated space, workshops at Gốm Chi bring unique experiences for couples to learn a new skill and make their own gifts of romantic meanings and high applicability.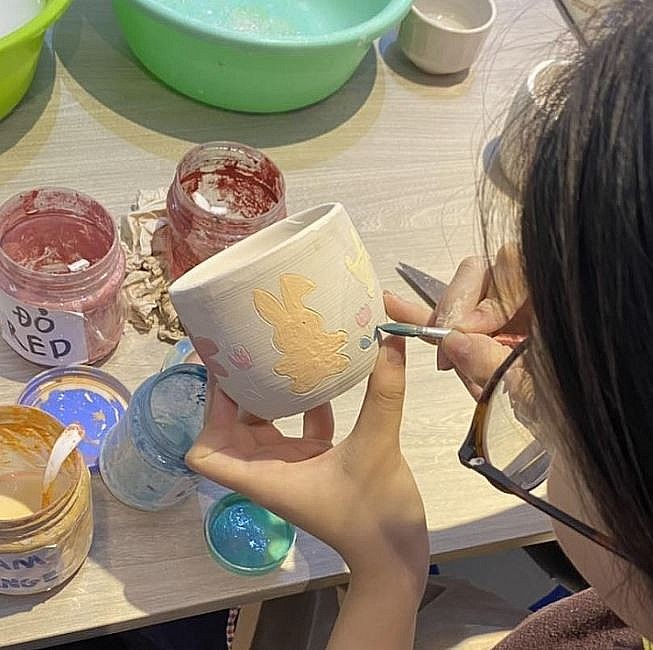 Photo: Gốm Chi
Leather workshops
In recent years, craft leather has gained increasing interest from young people. Unlike mass-produced products, handmade leather goods are "personalized" to show the personality and characteristics of the owners. Founded by art lovers who have the desire to introduce Vietnamese handicrafts to young people, Hava Workshop offers unique hand-made card wallet workshops. Participants are taught the basic steps to make a handmade leather cardholder so that they can "design" a gift that their loved ones can always carry with them.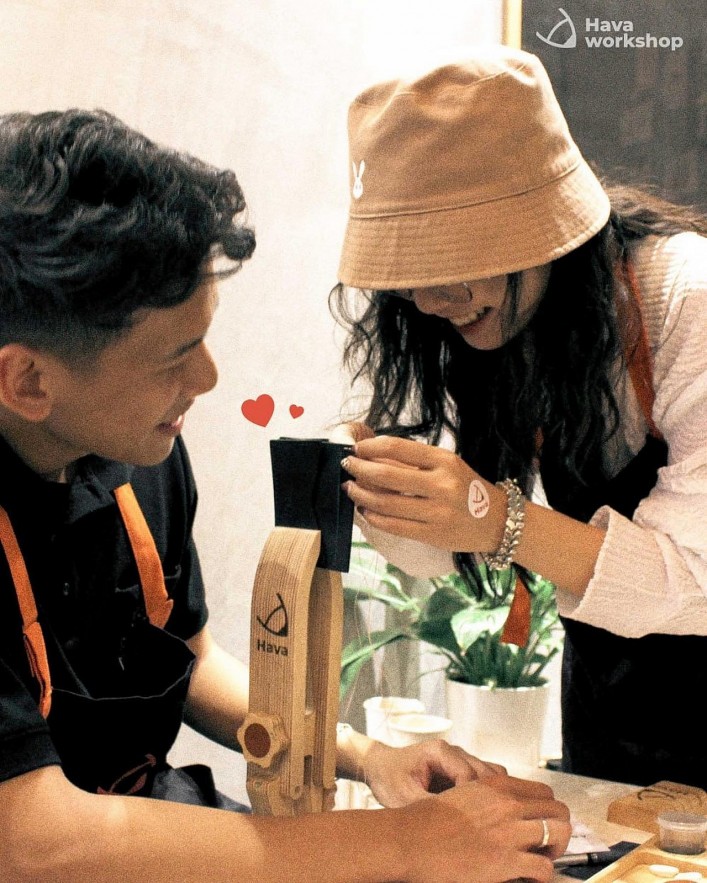 Photo: Hava Workshop