Hanoi Art Exhibition Bridges Local and International Artists
Workshop - Exhibition Hanoi Art Connecting 5 is expected to take community-based art program in Hanoi to the next level.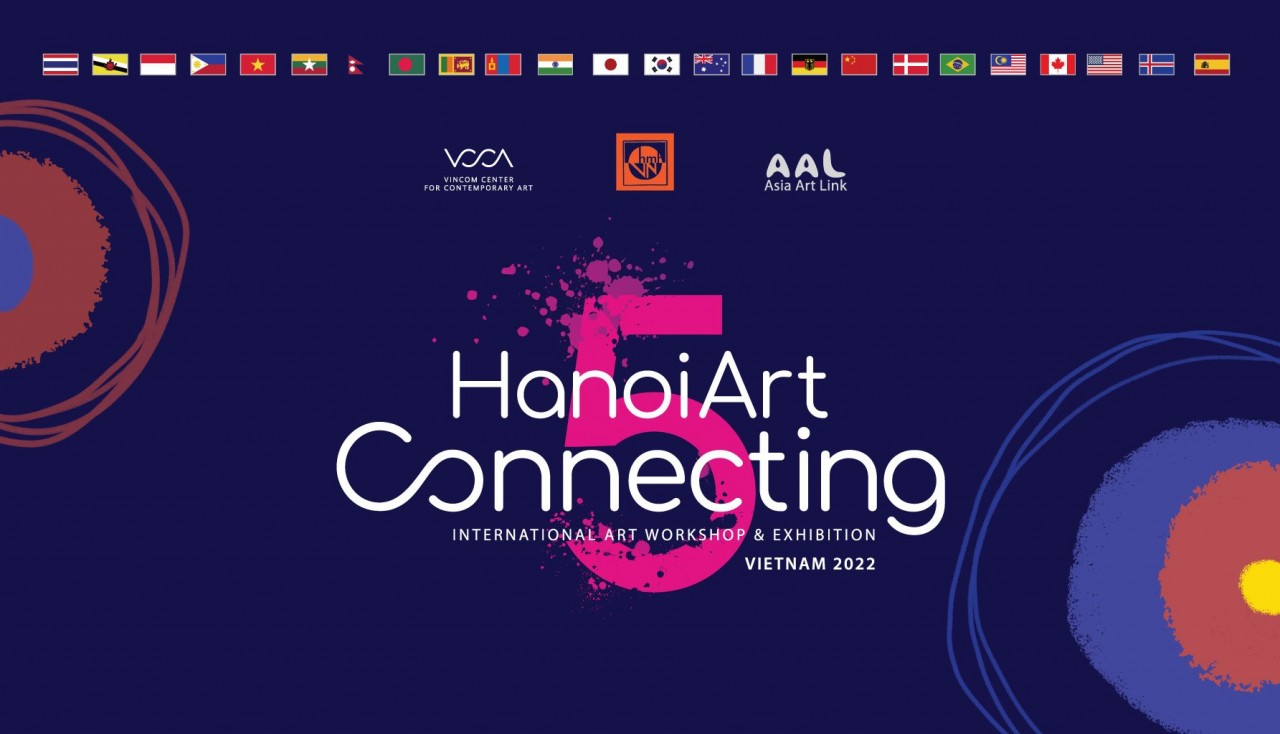 Photo: Hanoi Art Connecting
In Hanoi, the 5th Hanoi Art Connecting Workshop and international art exhibition opening ceremony took place on the afternoon of April 2, 2022.
Local art lovers can enjoy a feast of multimedia artworks from around the world such as Vietnam, Australia, the USA, Ireland, Spain, Japan, Korea, China, Thailand, Indonesia, Malaysia, Philippines. , Sri Lanka, India, Canada. The event is made possible by the Vincom Center for Contemporary Art, Asia Art Link (AAL), and Vietnam Fine Art Association (VFAA).
Attending the opening ceremony were the President of the Vietnam Fine Arts Association, the Director of the Cinema Department, the Rector of the University of Industrial Fine Arts, and many distinguished individuals in the fine art community along with cultural and art organizations.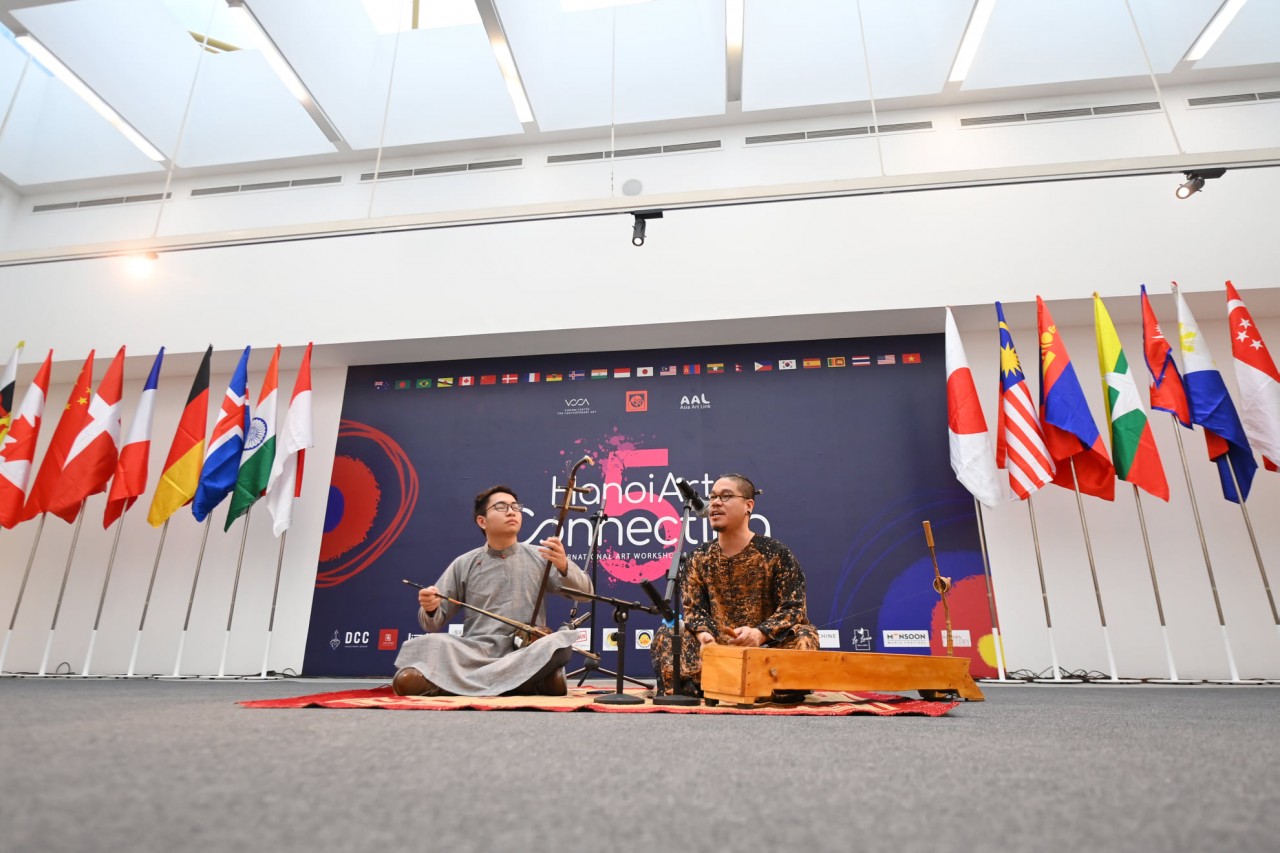 Photo: Hanoi Art Connecting
The ceremony held a show with many art performances such as a unique fashion show by two designers Thu Tran and Huyen Gin, special musical performances by artists Vu Dinh Tuan, Le Trong Nghia, and chorus performances from Hanoi Voices by conductor Dong Quang Vinh.
The 5th international art workshop and exhibition - Hanoi Art Connecting promises to bring a series of interesting creative exchange activities and meaningful works after a two-year hiatus due to the pandemic.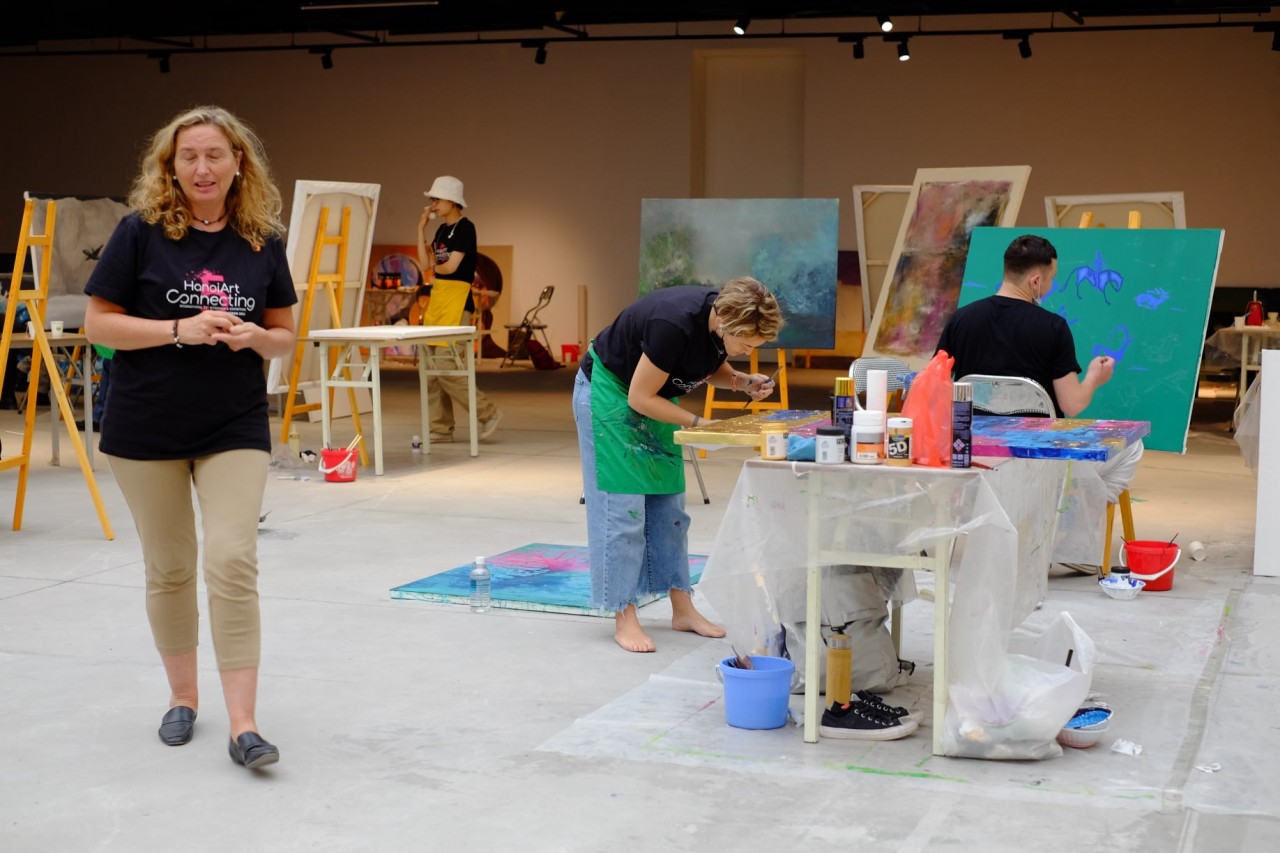 This is a networking program of the international art community that is held annually in Vietnam. Photo: Hanoi Art Connecting
After a two-year hiatus due to the pandemic, this 5th annual event brings much joy to Vietnamese art lovers.
Since the beginning of the workshop on April 2, Hanoi Art Connecting has the presence of hundreds of artists in the process of making their artworks, from painting, arranging, to sculpting, and more.
Photo: Hanoi Art Connecting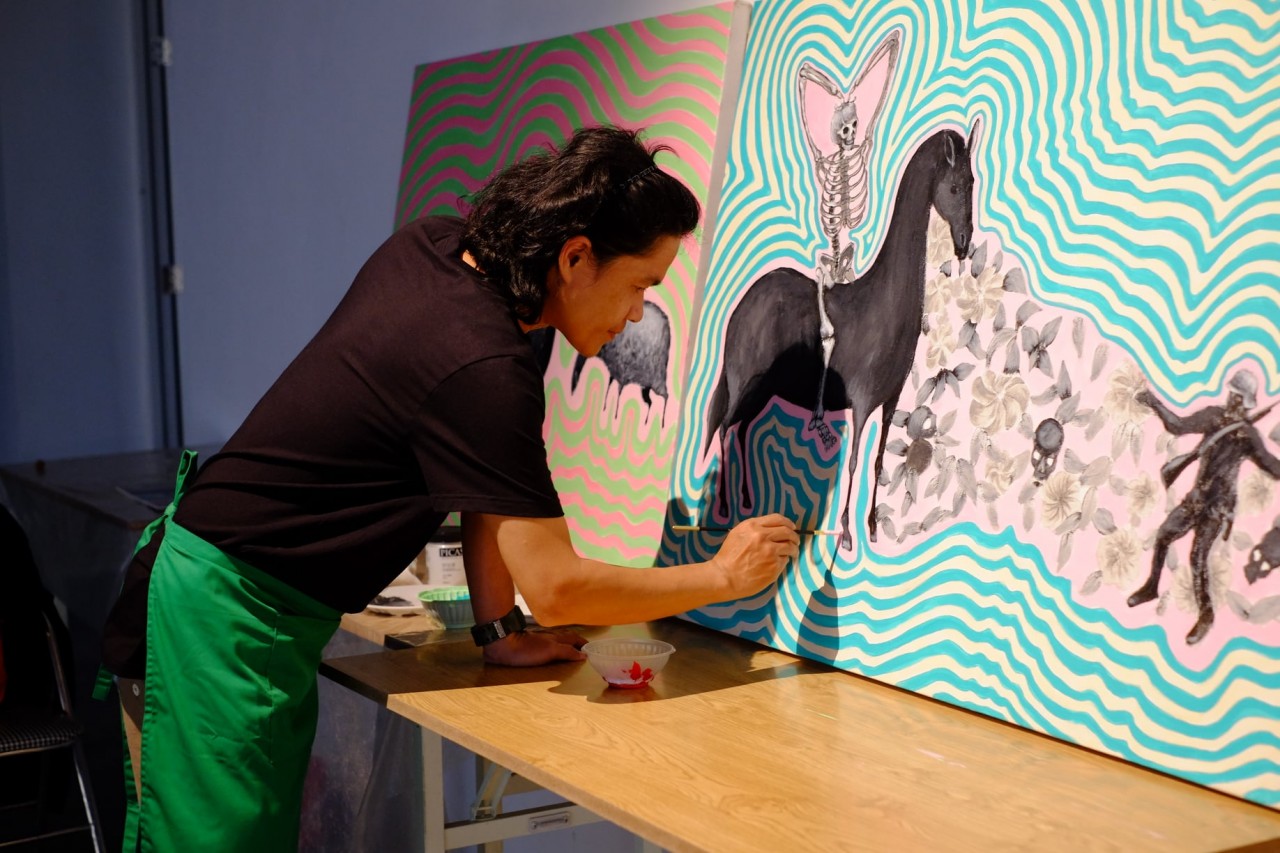 Photo: Hanoi Art Connecting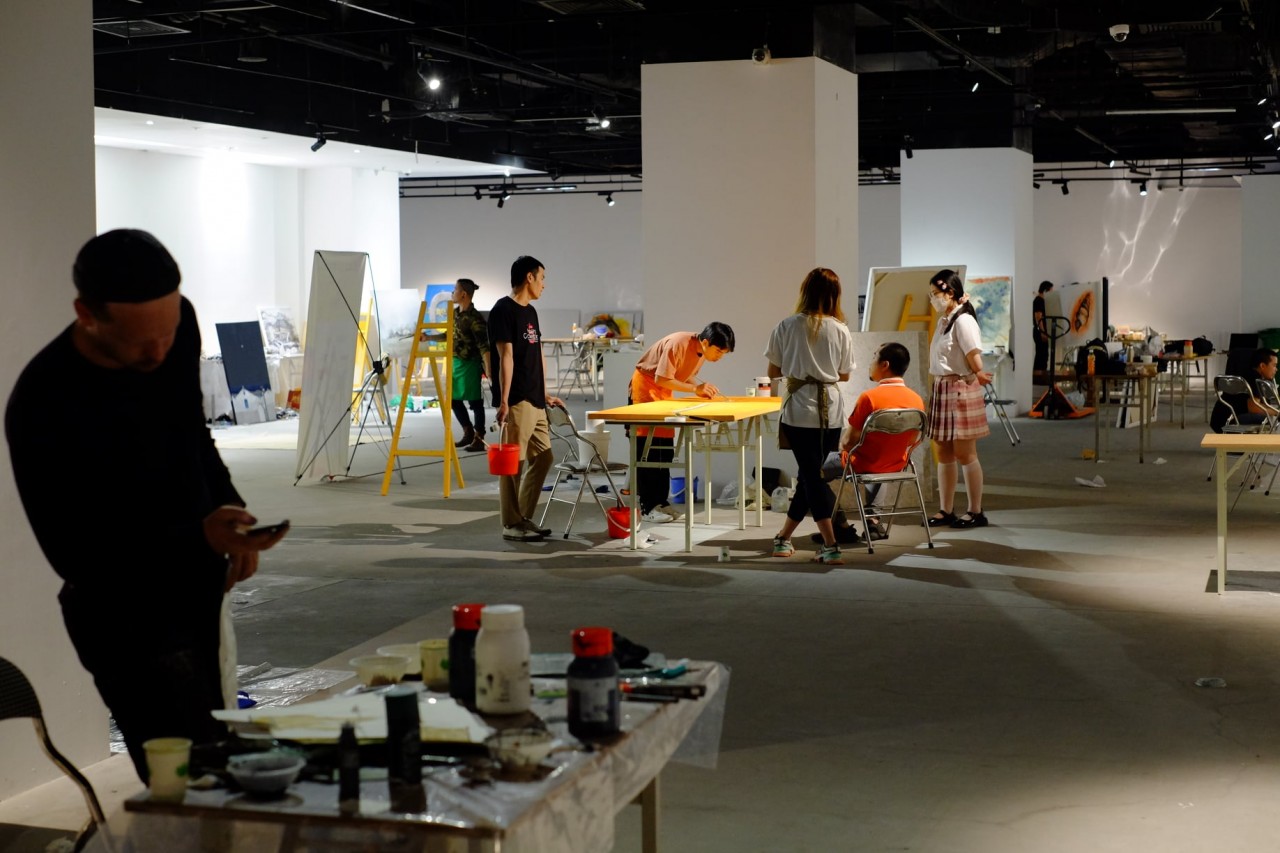 Photo: Hanoi Art Connecting
Artist Nguyen Thi Kim Duc - the author of the painting "Future Shell" - is considered as a painting that changes the world with the message of spreading environmental love to people - spoke about the significance of this 5th exhibition.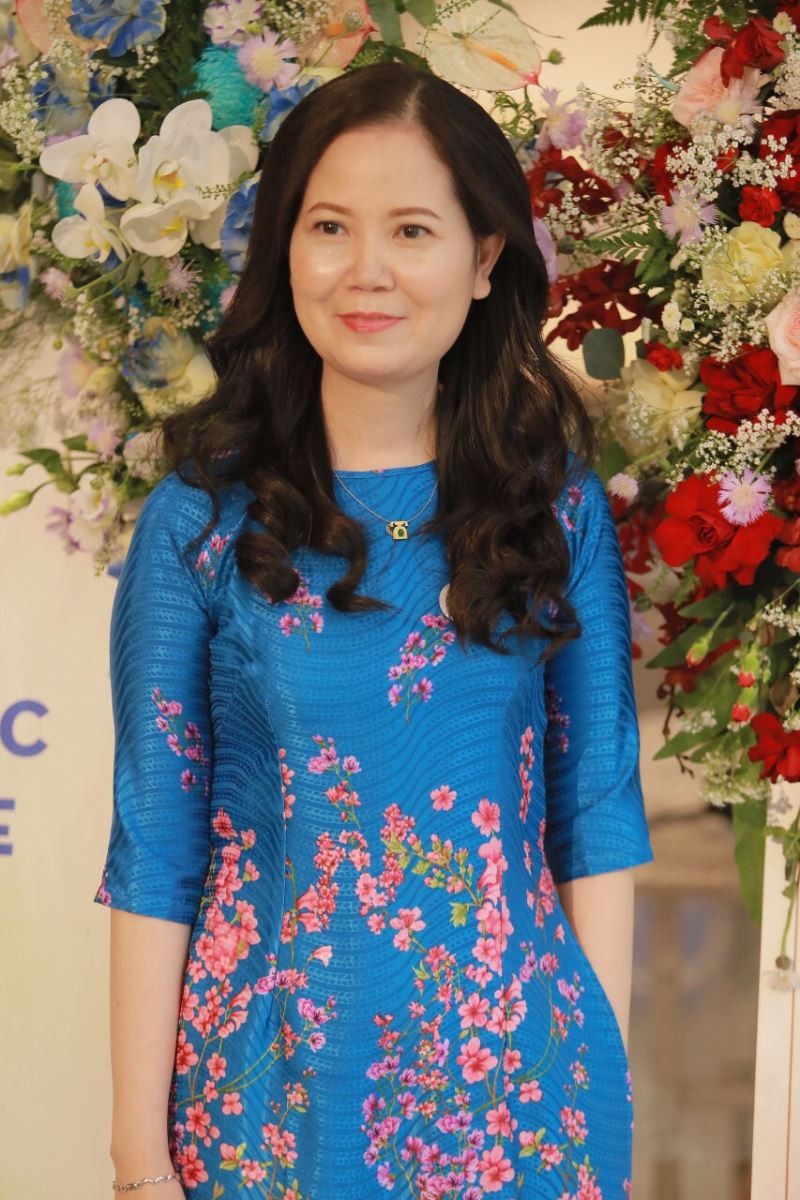 Artist Nguyen Thi Kim Duc at the opening ceremony.Photo: Giao Duc Thoi Dai
"I agreed with Artist Trinh Tuan - Founder of Asia Art Link, that with Covid 19 pandemic being a barrier, the artists of the 5th Ha Noi Art Connecting are still very excited and yearning to work, to create, and to share art, joys and sorrows together and above all, they want to connect with the masses."
"I love the feeling of being immersed in making art next to artists from all over the world. This creates inspiration in creativity, helping painting works to be more liberal and sublimate. We talk, we learn, observe how other artists present their work in an open space. Usually, people can only admire works of art when participating in exhibitions. But when you witness the process of creating something, as an artist, there are many levels of emotions."
Like other artists when coming to the program, artist Kim Duc carefully prepared the ideas to show. The female artist revealed that her picture will be about the global economy during the epidemic period and also send a message of hope for peace to everyone.
Location: Vincom Center For Contemporary Art (VCCA)
B1–R3, Vincom Mega Mall Royal City, 72A Nguyen Trai, Thanh Xuan, Hanoi
Timeline:
- Workshop: 02/4 - 09/4/2022
- Exhibition: 09/4 - 09/5/2022. The exhibition will officially welcome visitors from April 9, 2022.
Covid-19 safety requirements: Visitors are required to adhere to the Health Ministry's rules on COVID-19 safety, including wearing face masks, disinfecting, keeping distance, and making health declarations by scanning the QR code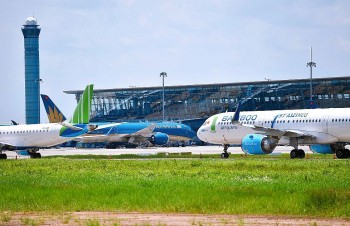 Economy
Vietnam Business & Weather Briefing (August 9): Vietnam's economic growth is expected to reach 7.5% in 2022, new securities accounts hit a near two-year low in July.