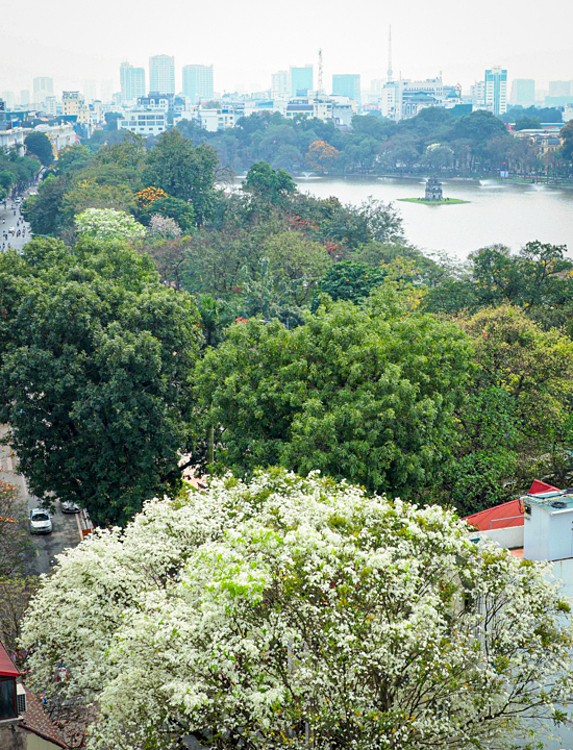 Hoa sua (Dalbergia tonkinensis) is associated with the changing weather patterns from spring to summer. This year, the flower began to bloom in February, earlier than usual. With over 1,400 sua trees, mostly on Phan Dinh Phung, Hoang Hoa Tham, Giang Vo, and Thanh Nien streets, the city is gracely donning a white dress.(Photo: Vnexpress)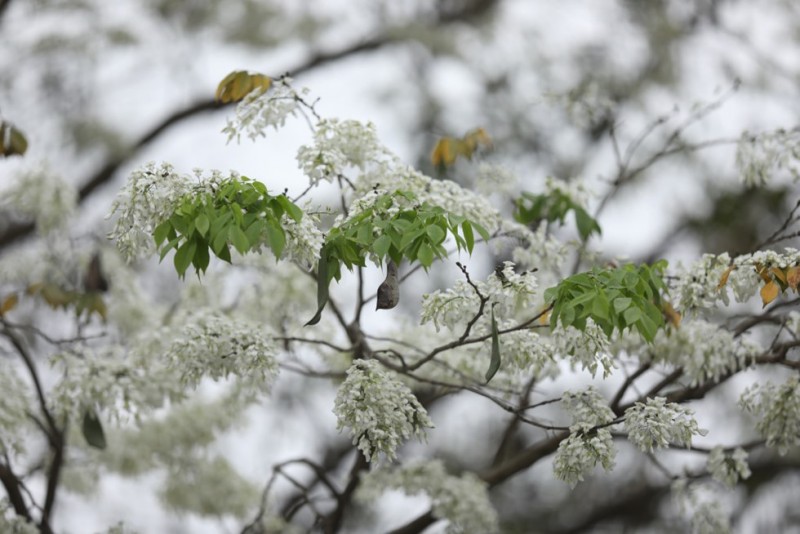 White sua flowers grow in clusters of 7-9 mm. (Photo: Thanh nien)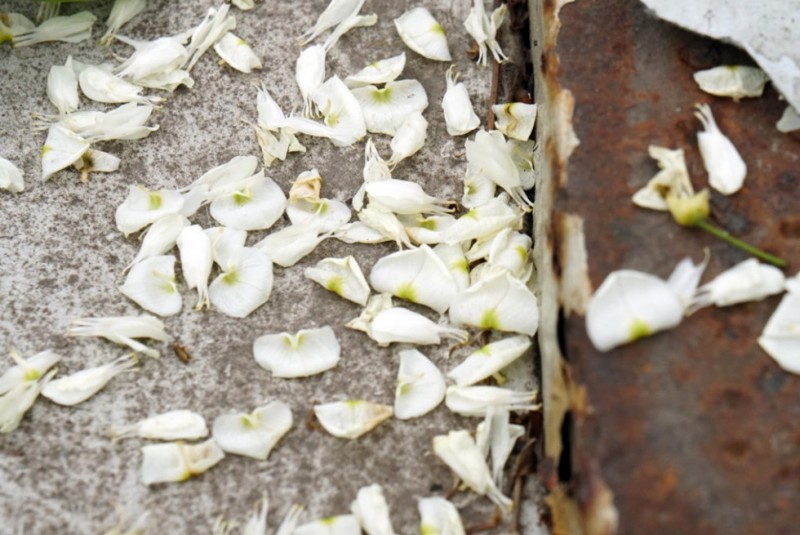 Sua flowers' petals on the ground (Photo: thanh nien)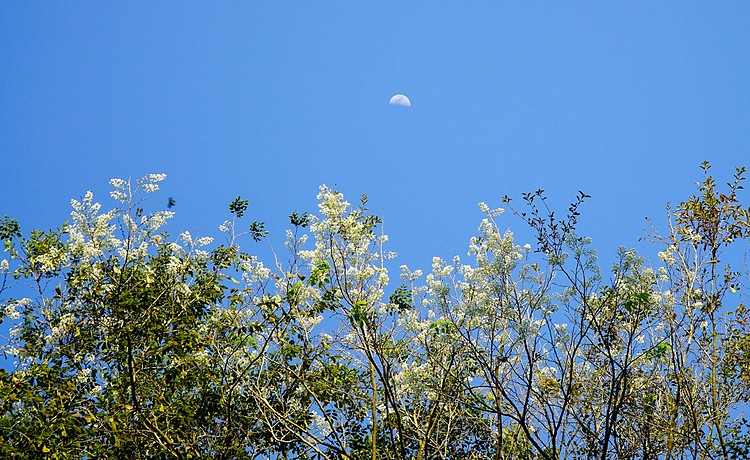 For Hanoians, white sua flowers have become an enduring symbol of the capital and the coming of summer.
Their beauty provides plenty of inspiration for photographers. (Photo: Vnexpress)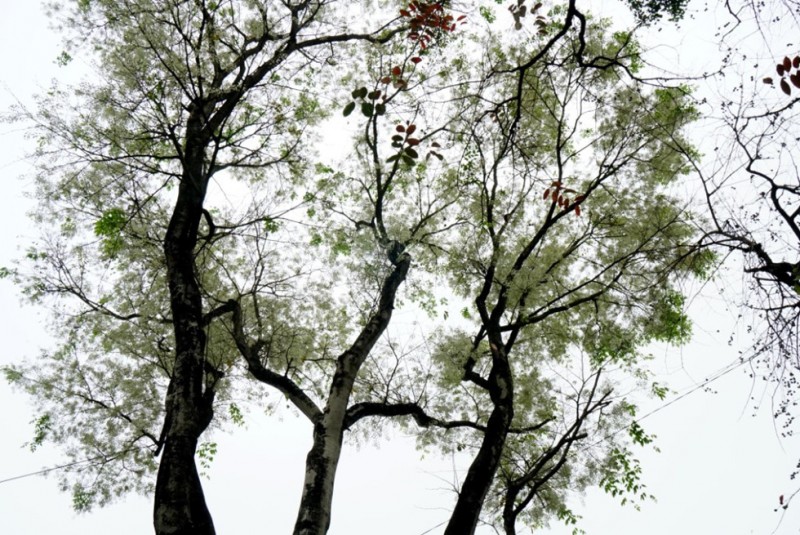 Sua flowers make a dream-like scence (Photo: Thanh nien)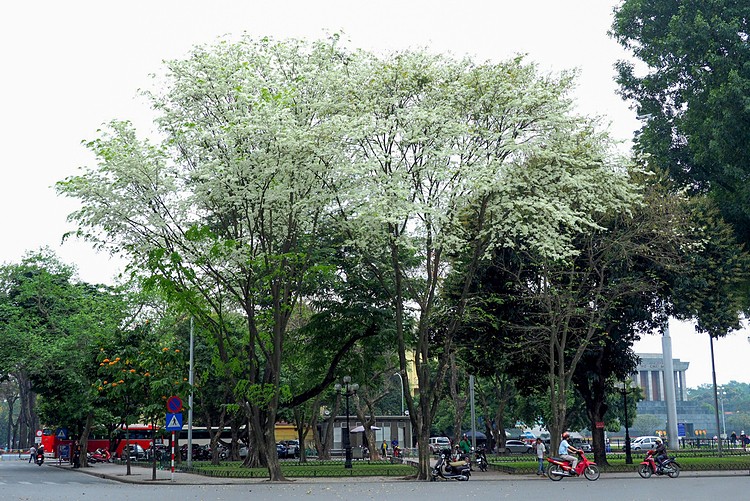 White sua trees along the iconic Hoan Kiem (Sword) Lake in Hoan Kiem District, the heart of Hanoi. (Photo: Vnexpress)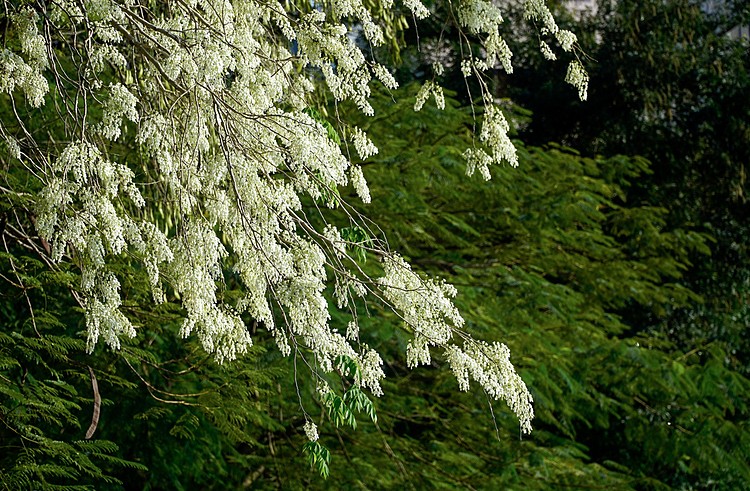 Boasting an attractive fragrance, white sua flowers have long captured the heart of any passer-by. The fact that white sua flowers only bloom once a year for around a week, flocks of flower lovers and photo enthusiasts gather to embrace the nature's beauty and take best shots with the iconic flowers.
For poets and musicians, sua flowers honor the eternal love of couples and are a source of inspiration for their works. (Photo: Vnexpress)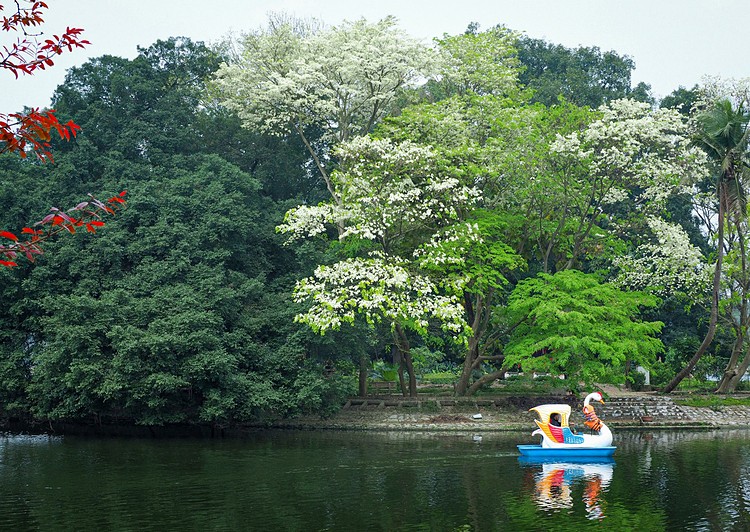 Sua flowers add color to Bay Mau Lake in Thong Nhat Park in Hai Ba Trung District. (Photo: Vnexpress)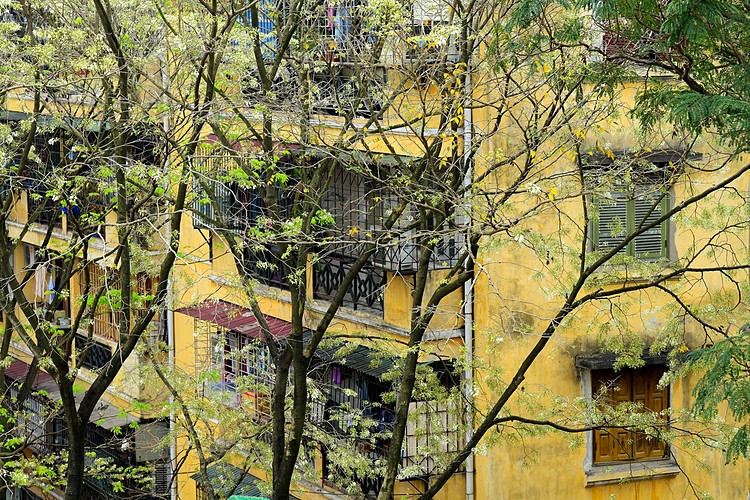 White sua flowers bloom against the yellow walls of Trung Tu apartment complex in Dong Da District. (Photo: Vnexpress)
VnExpress International/ Thanh Nien